Same story as Marlins near brink of elimination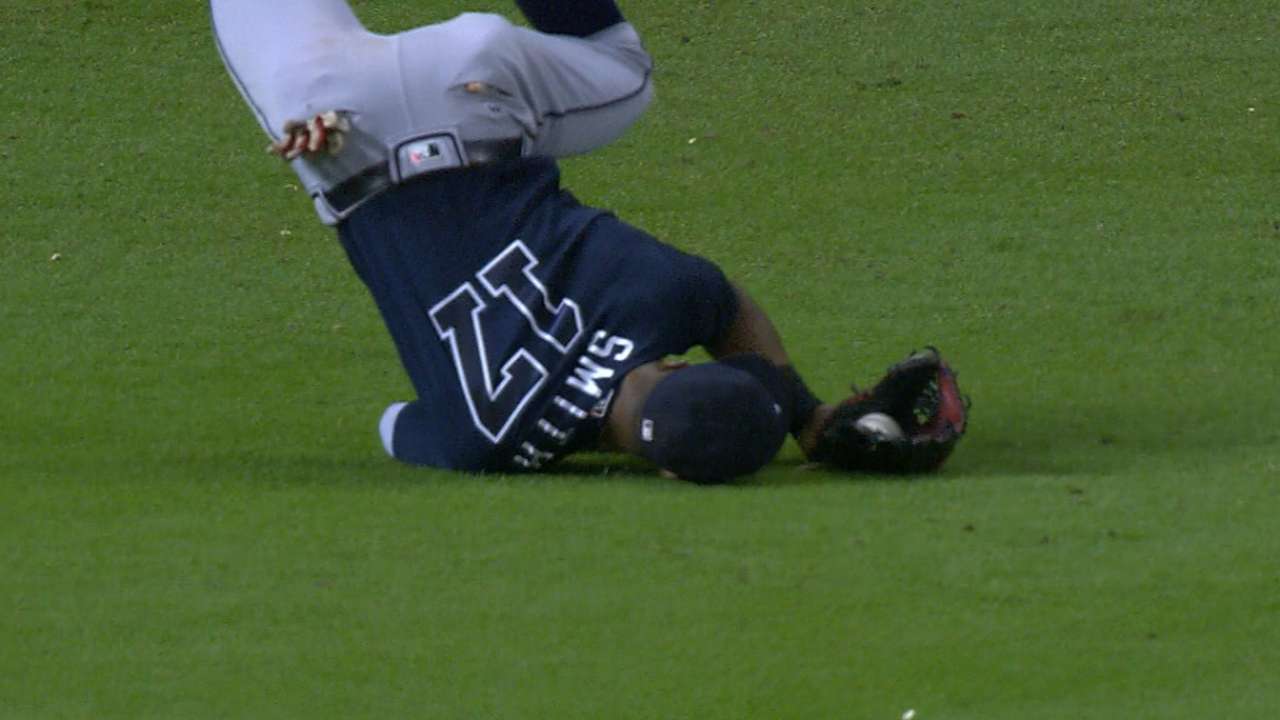 MIAMI -- If Marlins manager Don Mattingly feels like he has been repeating himself, it's because he has. On Friday, it was a new day, but in many ways, the same story.
With their postseason hopes diminishing, the Marlins struck quickly for two runs in the first inning, but the opportunities dried up as the Braves rallied to a 3-2 win at Marlins Park.
Scoring early and not being able to hang on late has been a common occurrence for Miami much of the season. The fact that it's happening now is most damaging, since the Marlins fell to 76-78 and inched closer to being eliminated from National League Wild Card contention.
"I think, legitimately, it's hard to say that you deserve anything when you're below .500," Mattingly said.
Even a chance to have the franchise's first winning season since 2009 is in jeopardy, because the Marlins have to go 6-2 the rest of the way for that to happen.
"I think that's really been the story of our season, up to this point," Mattingly said. "Obviously, there's not a whole lot left. We've really had one decent run all year long. Any time it looks like we're going to put a run together, we lose two or three in a row. Quite honestly, we're under .500. We're in a pennant race, but that talks to about how many teams are fighting for that Wild Card."
The Braves have especially been difficult on the Marlins, who have lost three straight. Atlanta improved to 11-6 against Miami. Entering the series, it was a long shot for Miami to claim a Wild Card spot, but the club could still have made things interesting.
Braves right-hander Matt Wisler made things rough for the Marlins over six innings. But in the first, it appeared Miami could be in for a big night offensively. Derek Dietrich walked and Marcell Ozuna singled. Martin Prado's two-run double opened the scoring, but the inning fizzled. The next Miami hit came in the eighth inning when Ichiro Suzuki singled.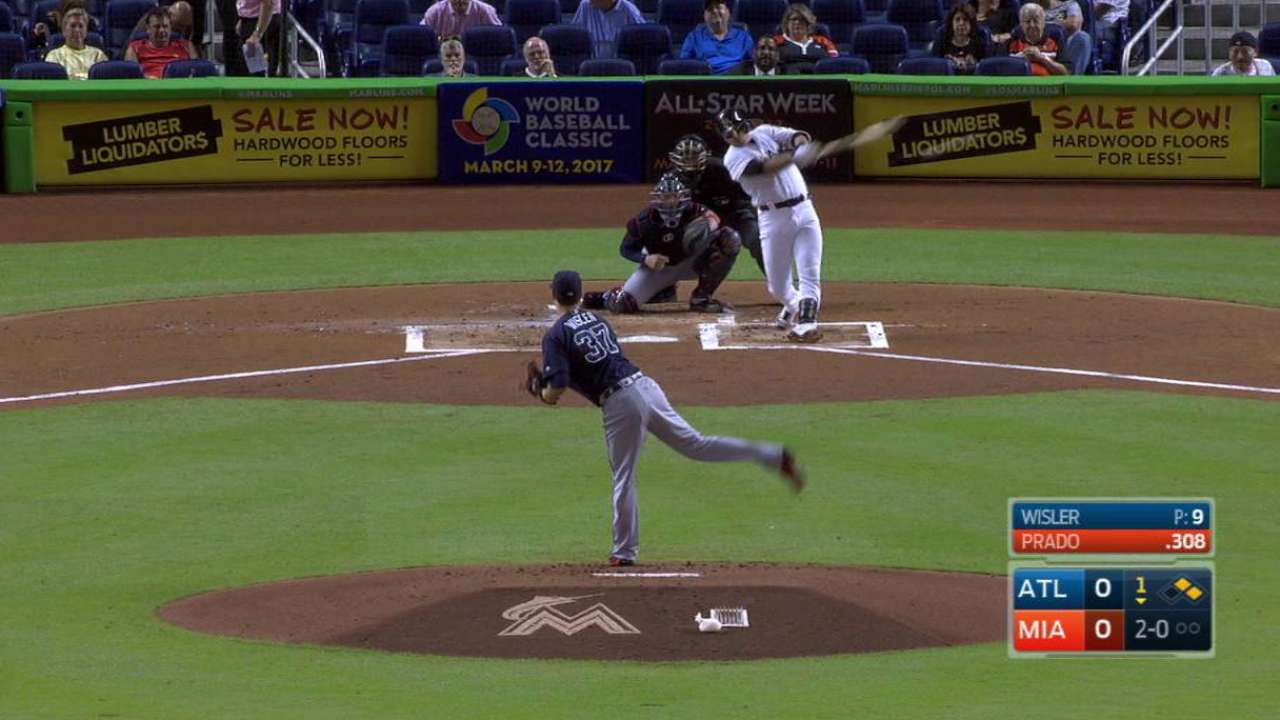 The Marlins finished with just three hits.
"I think this game, kind of offensively, is what we've seen all year long," Mattingly said. "We score early, and we don't score again. However you want to look at it, it's been one of the things we've talked about a lot this year.
"Again, it's an area we look at, we address. We have to get better. How do we do that? All of those are questions for the offseason. But this has been a pretty common theme for us, getting a couple of runs, letting a team hang around, and then you're in a coin flip. Somebody is going to get a hit. The ball is going to drop. Stuff is going to happen. So you're not able to add runs, get runs, and then you just get yourself in harms' way kind of on a nightly basis."
Joe Frisaro has covered the Marlins for MLB.com since 2002. He writes a blog, called The Fish Pond. Follow him on Twitter @JoeFrisaro and listen to his podcast. This story was not subject to the approval of Major League Baseball or its clubs.