Conforto regains late-season swagger with clutch HR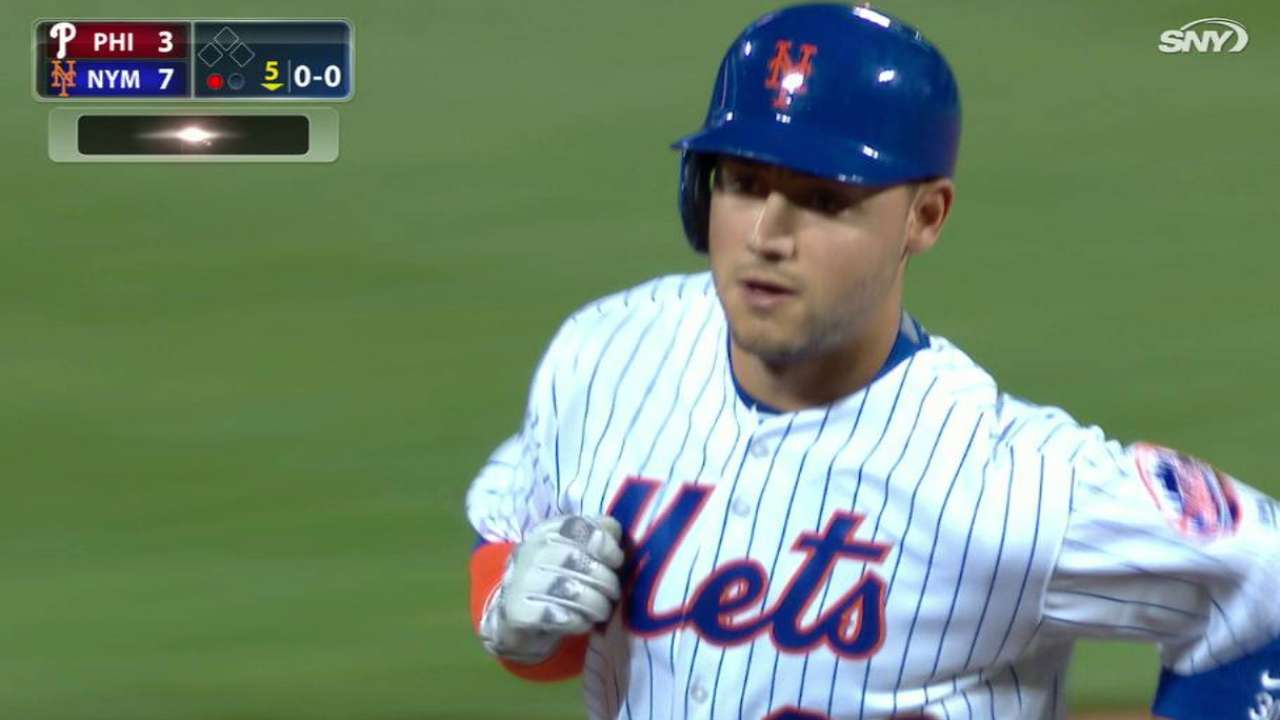 NEW YORK -- Michael Conforto's bat helped push the Mets into the postseason and on to their unlikely World Series run in 2015. One year later, his team is hoping he can push them there again.
Injuries, inconsistency and a couple trips to Triple-A Las Vegas this summer have dimmed the bright hopes for the future that Conforto laid out a year ago. But with two powerful swings Friday night, resulting in a double and a critical three-run home run in the Mets' 10-5 win over the Phillies, the young slugger could be finding his stride once again.
Making his first start in five days, Conforto doubled in his first at-bat and scored the Mets' first run, but the Mets fell behind early, 3-1. They then rallied to tie the game in the fifth when Conforto came to the plate with runners on second and third and one out.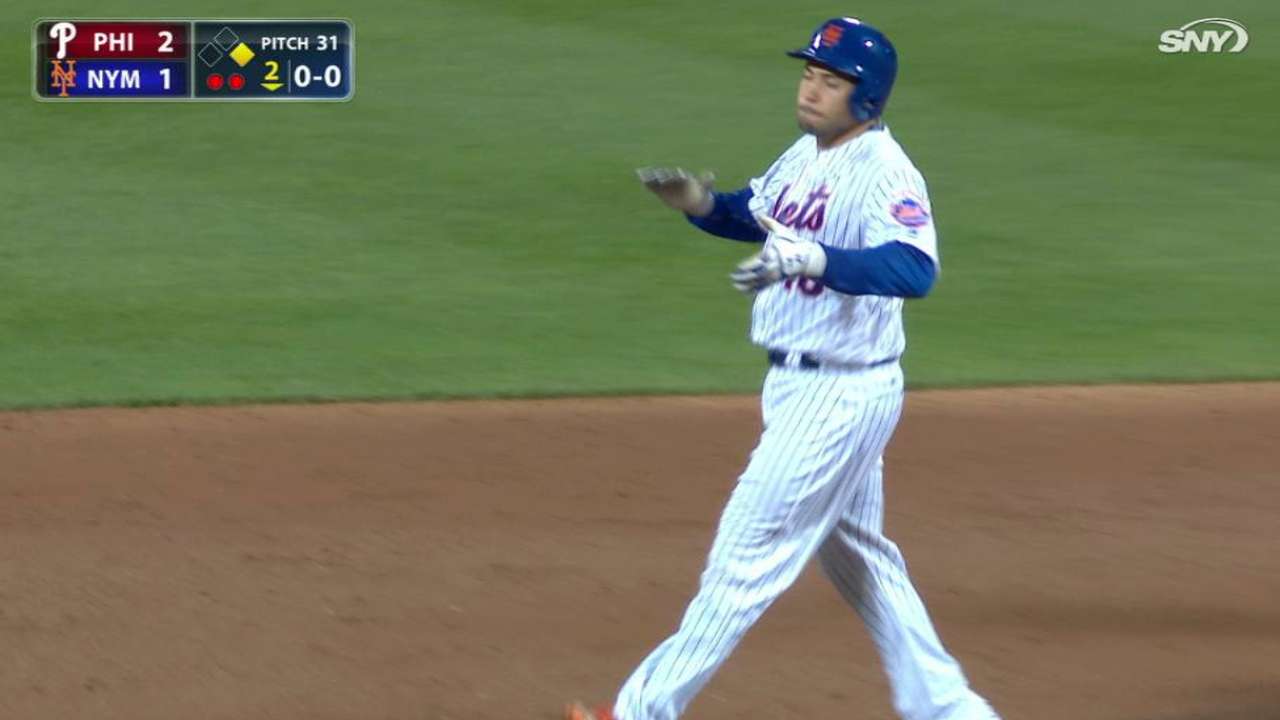 Phillies reliever Frank Herrmann opened the at-bat with a curveball in the dirt and a fastball up and out of the strike zone -- pitches that Conforto may have swung at earlier this season when manager Terry Collins speculated that he was pressing to do too much. Herrmann came back in the zone for strike one, then missed high again for ball three, setting up a hitter's count for Conforto. Pitch number five was a fastball on the outer half and Conforto, seeing his opportunity, slugged it for his first home run since Aug. 7.
"That at-bat is the epitome of what I've been working on," Conforto said. "Laying off pitches that are tough for me to hit until I get something that I can do damage with."
Conforto connected with the ball at an exit velocity of 102.7 miles per hour per Statcast™, making the blast his fifth-hardest-hit home run of 2016. It was also the type of power Mets fans were accustomed to seeing down the stretch last year -- and even this spring, when Conforto boasted an .850 OPS through May 31. That was before Conforto's average nosedived to .148 during May and June, sending him into a hole he's been trying to climb out of ever since.
After starting just five games since he was called back up Sept. 1, Conforto may have ensured much more playing time with his performance Friday night. That seems even more likely, considering the continuing struggles of right fielder Jay Bruce, who is batting just .174 and has driven in only 11 runs in his first 42 games in orange and blue.
Bruce's arrival has been far from what the Mets' front office expected. But if Conforto can rediscover the approach that helped him slug .506 down the stretch last fall and then contribute three home runs in his first postseason, it could be a major shot in the arm to a banged-up lineup -- at a time when they need it most.
"It changes a lot," said Collins when asked what Conforto's contributions would mean. "What we saw from him tonight is what we're used to seeing. It's a great confidence builder for him."
Matt Kelly is a reporter for MLB.com based in New York. Follow him on Twitter at @mattkellyMLB. This story was not subject to the approval of Major League Baseball or its clubs.