White Sox hoping Abreu can stay fresh
With 1st baseman playing career-high games in field, Ventura notes DH day 'not a punishment'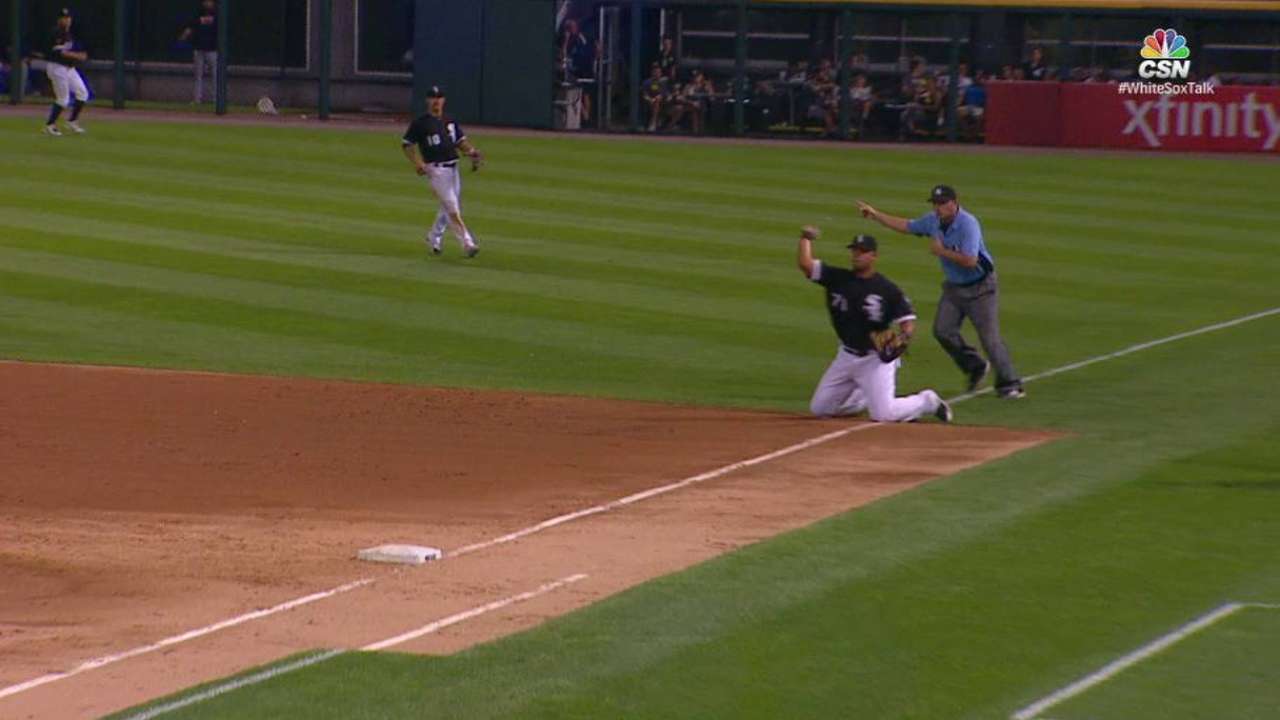 CLEVELAND -- Jose Abreu started game No. 143 at first base Friday in the opener of the White Sox final 2016 road set at Progressive Field, extending his single-season career-high in the field.
With those extra innings defensively, there's no doubt the White Sox top offensive force has a little more fatigue than in years past.
"He's realizing a DH day is not a bad day. It's not a punishment," manager Robin Ventura said. "It's just a way for him to stay a little fresher longer, be more consistent. He's realizing that as we are sitting here right now, he's pretty tired. That's something that has been on his mind a little bit going through the season, just how much it is."
Ventura pointed out that when a player such as Abreu is tired, his range will be affected defensively. He's athletic for his size and can make those plays in the field, but Ventura added that reducing a little bit of offseason work may help Abreu stay fresh.
"You are hoping he can realize there's a way to physically get ready without having to do the baseball part of it, whether it's taking swings or ground balls," Ventura said. "You don't need to do that quite as much until you get to Spring Training. He realizes Spring Training is long enough that you have plenty of time when you get down there."
Minor Leaguer suspended
White Sox left-handed pitcher Yojensy Arias received a 72-game suspension without pay after testing positive for hydrochlorothiazide, a performance-enhancing substance in violation of the Minor League Drug Prevention and Treatment Program. The Office of the Commissioner of Baseball announced the suspension Friday.
Arias, 23, has played three seasons for the White Sox Dominican Summer League team and has posted a career 4.19 ERA with 60 strikeouts over 68 2/3 innings. His suspension will be effective at the beginning of the 2017 DSL season.
Sale could get two more starts
After Wednesday's struggles in Philadelphia, Chris Sale still is lined up to start Tuesday and Sunday during the White Sox upcoming final homestand of 2016.
"Right now, just looking at the next one," Ventura said. "He feels fine. He hasn't come to anybody and said he's not feeling good. I expect him to make that."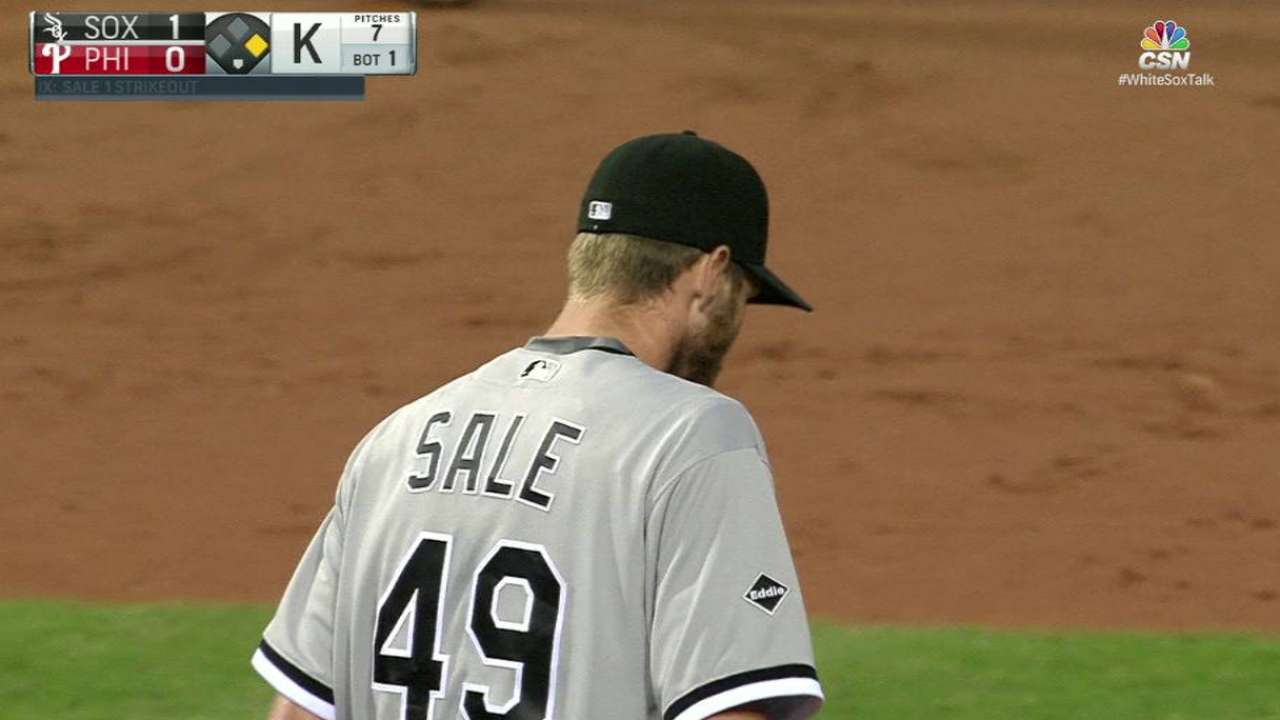 Sale, one of the American League's prime Cy Young Award candidates, received an ERA boost Friday when Major League Baseball changed Hunter Dozier's RBI single, in which a second run scored on shortstop Tyler Saladino's throwing error, in the fifth inning during a game on Sept. 16 at Kansas City into a straight error. The two unearned runs now charged to Sale dropped his ERA from 3.23 to 3.19 for the season.
Entering Friday, Sale was second in the AL with his 214 2/3 innings pitched. He ranked fifth at 220 strikeouts and third with a 1.02 WHIP.
Scott Merkin has covered the White Sox for MLB.com since 2003. Read his blog, Merk's Works, follow him on Twitter @scottmerkin, on Facebook and listen to his podcast. This story was not subject to the approval of Major League Baseball or its clubs.