Uncertainty regarding future roles for Nicolino, Urena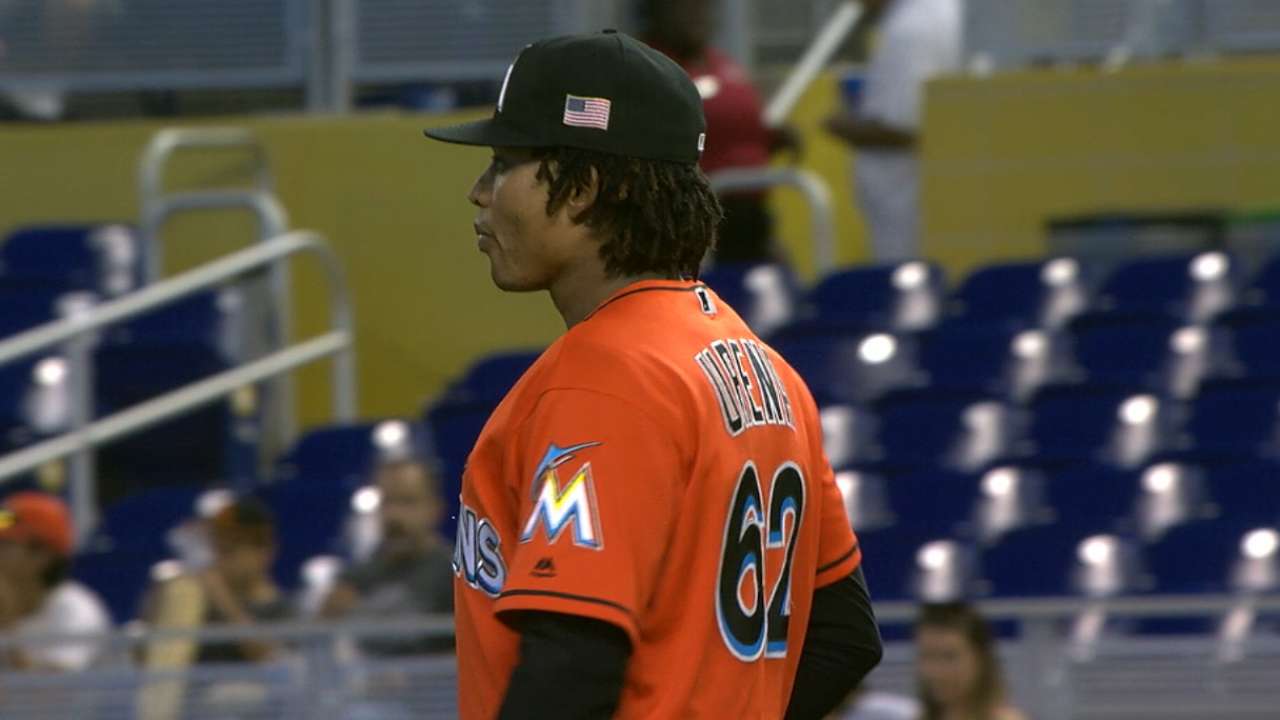 MIAMI -- It's a small sample size, but the way Justin Nicolino has pitched out of the bullpen this month has the Marlins wondering if the left-hander is best suited to remain a starter or transition into a reliever.
Jose Urena, a right-hander, is in a similar situation. Both have been groomed as starters, and they may remain in that capacity entering 2017, but how best to use each of them will be a topic of offseason discussion.
Nicolino impressed in two innings of scoreless relief on Thursday in a 6-3 loss to the Braves at Marlins Park. He retired all six batters he faced with three strikeouts.
Manager Don Mattingly notes Nicolino's issues arise the deeper he gets into a start.
"The second and third times through the order, every pitcher, including the best of the best, [their effectiveness] goes down," Mattingly said.
Nicolino lacks overpowering stuff, relying more on command and executing pitches. According to Statcast™, the average of his four-seam fastball is 89.91. The MLB average is 93.03.
On the season, Nicolino averages 4.21 strikeouts per nine innings. His numbers show how he has struggled the deeper he has gone into games. The first time through the order, opponents are batting .254 against him. It jumps to .306 the second time and .408 the third.
"He's been pretty successful once, sometimes once and a half, two times," Mattingly said. "That third time, it really gets bad."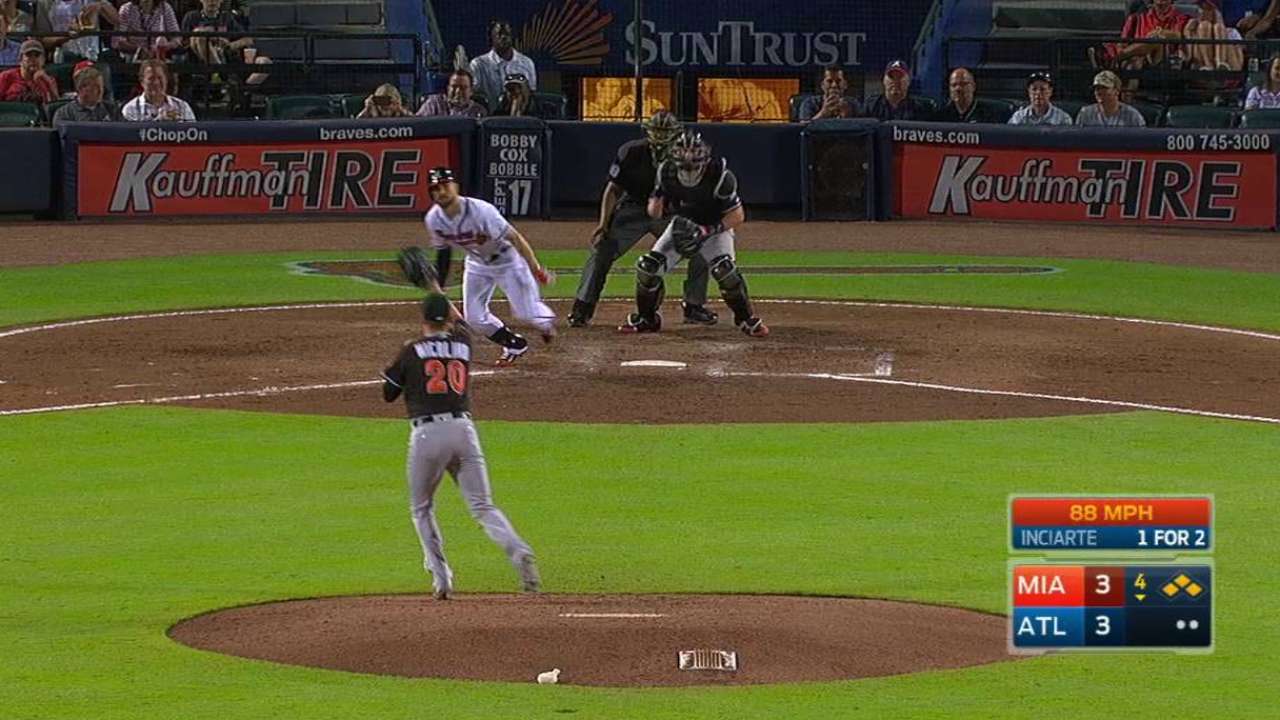 The hard contact has gone up overall with Nicolino, compared to last year. The opposition is making hard contact 33.6 percent of the time, compared to 30.2 percent in 2015.
In 13 starts, the left hander is 2-6 with a 5.48 ERA in 58 1/3 innings. In 6 1/3 innings of relief, his ERA is 1.42.
Still, it's not easy making a call on a potential starter, especially a pitcher like Nicolino, who works hard and is capable of improving.
"With us, and a lot of teams, you always want to have starter depth," Mattingly said. "You have injuries. They're hard to replace, hard to find. They're expensive. You're always trying to find that next guy. You'd like to do it through your system."
Urena's situation is different than Nicolino's. The right-hander throws hard, averaging 95.83 mph with his four-seam fastball. He struggles more with consistency in his mechanics. Plus, he hasn't had a set role, going from starter to long and setup relief. In 11 starts, Urena is 3-7 with 5.40 ERA in 58 1/3 frames, while compiling a 7.52 ERA in 20 1/3 innings of relief.
"The process with young guys is, 'Can they be consistent?'" Mattingly said. "How do you make decisions on that?"
Joe Frisaro has covered the Marlins for MLB.com since 2002. He writes a blog, called The Fish Pond. Follow him on Twitter @JoeFrisaro and listen to his podcast. This story was not subject to the approval of Major League Baseball or its clubs.