Israel outduels Brazil, advances to WBC qualifier final
Team seeks redemption on Sunday for 2013 loss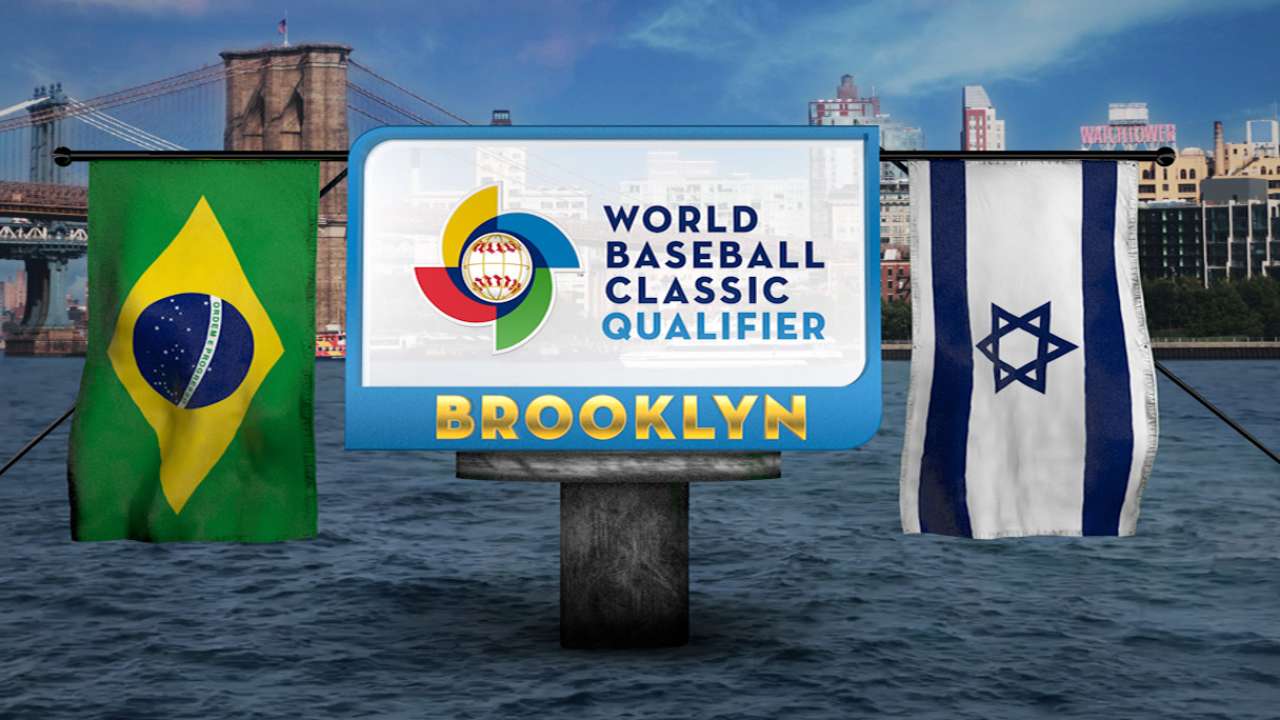 NEW YORK -- Team Israel is right back where it was four years ago, one win away from advancing to the World Baseball Classic, and now it's up to them to make sure history doesn't repeat itself.
Israel shut out Brazil, 1-0, in a pitchers' duel Friday between the two favorites in the Brooklyn qualifier for the 2017 World Baseball Classic. By beating the Brazilians at MCU Park -- home of the Mets' Class A affiliate Brooklyn Cyclones, whom Israel team members Ike Davis and Josh Satin have played for -- Israel advances straight to Sunday's 6 p.m. ET championship game.
• World Baseball Classic coverage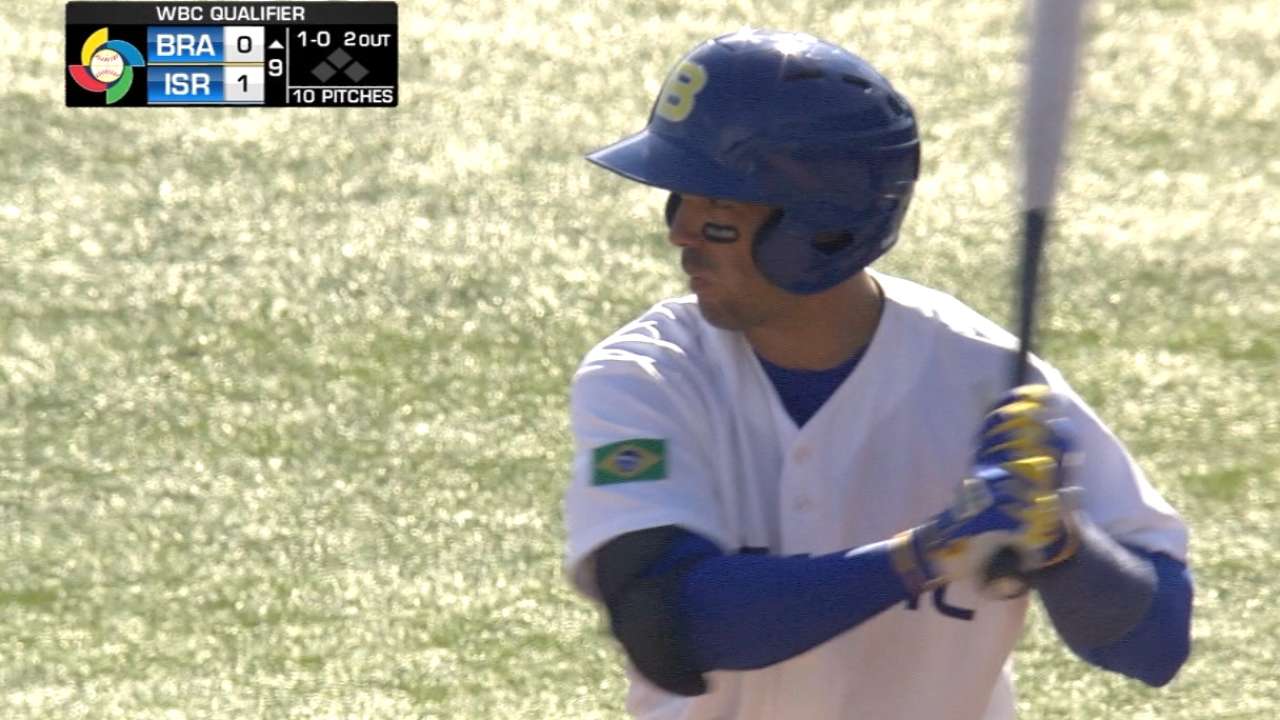 Sunday's winner gets the final spot in the 2017 WBC and will head to Seoul, South Korea, next March to compete in Pool B against the host Koreans, as well as the Netherlands and Chinese Taipei.
"If we just take care of ourselves and do what we can do, usually that's good enough," Israel manager Jerry Weinstein said. "Especially when we have a group of as high-caliber thoroughbred players as we do."
Israel was in this position in the qualifiers for the 2013 World Baseball Classic, but the team dropped an extra-inning heartbreaker to Spain in the final game and missed out on the tournament's main draw. It still haunts the players who remain from that team.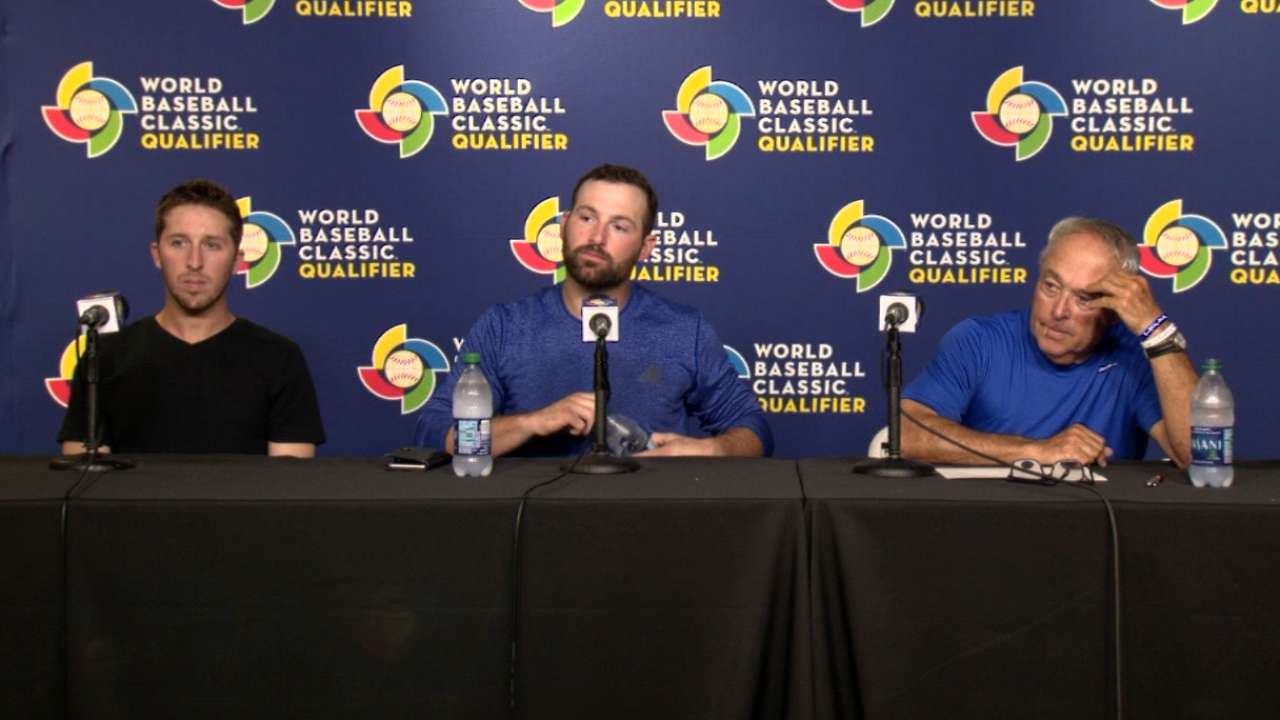 "When I joined the team the first time around, I didn't expect it to be what it became -- an instant family. It really ate away at a lot of us that we didn't come away with that victory," said third baseman Cody Decker, a California native in the Red Sox organization. "This has been exactly the same type of atmosphere, if not even better."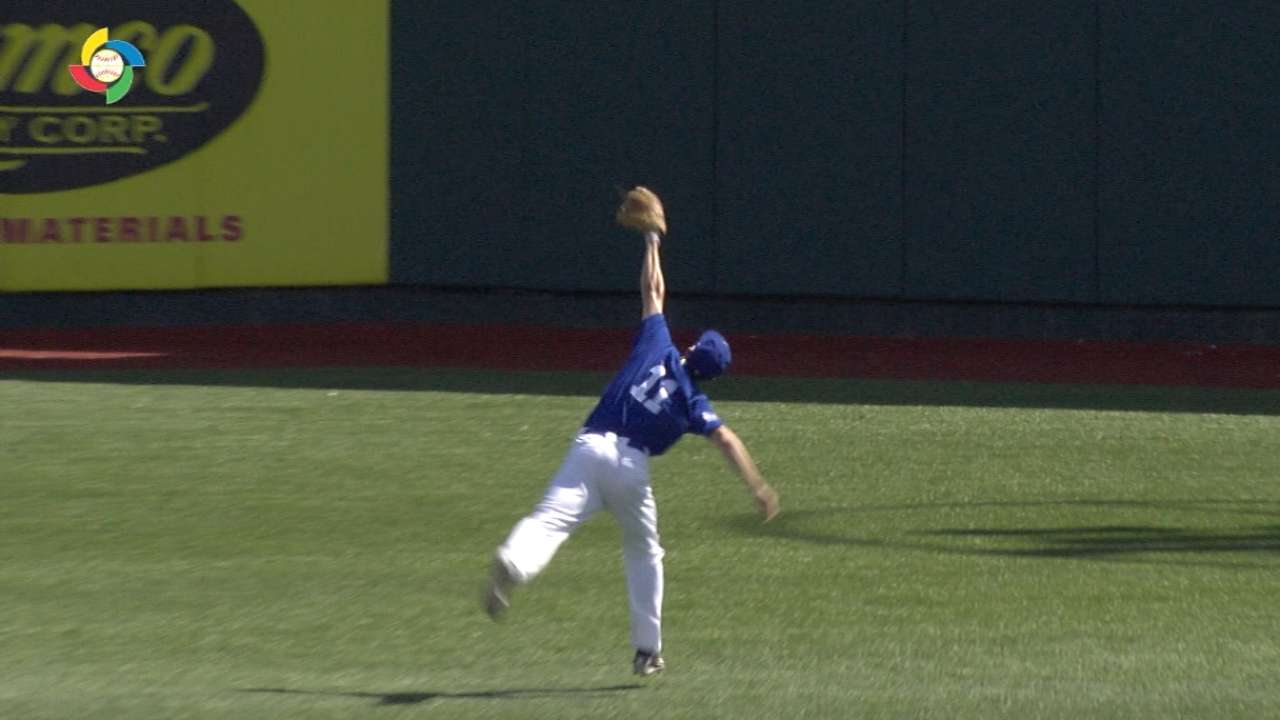 The Brazilians can still earn a rematch with Israel in Sunday's championship game, but they'll need to first survive an elimination game on Saturday against Great Britain.
Brazil is seeking the country's second WBC appearance, after making the 2013 tournament out of the qualifying rounds. But after Friday's loss, the team will have to rally from the loser's bracket.
"We don't want to accept losing ballgames, but if we get beat like we did today -- because their pitchers pitched well -- you've got to give credit where credit is due," said Brazil manager Barry Larkin.
Brazil was shut down by Israel starter Corey Baker, a Cardinals Minor Leaguer and a native New Yorker, who tossed five innings of scoreless one-hit ball with six strikeouts. Four relievers combined to finish the three-hit shutout, with right-hander Brad Goldberg closing the game for Israel for a second straight day.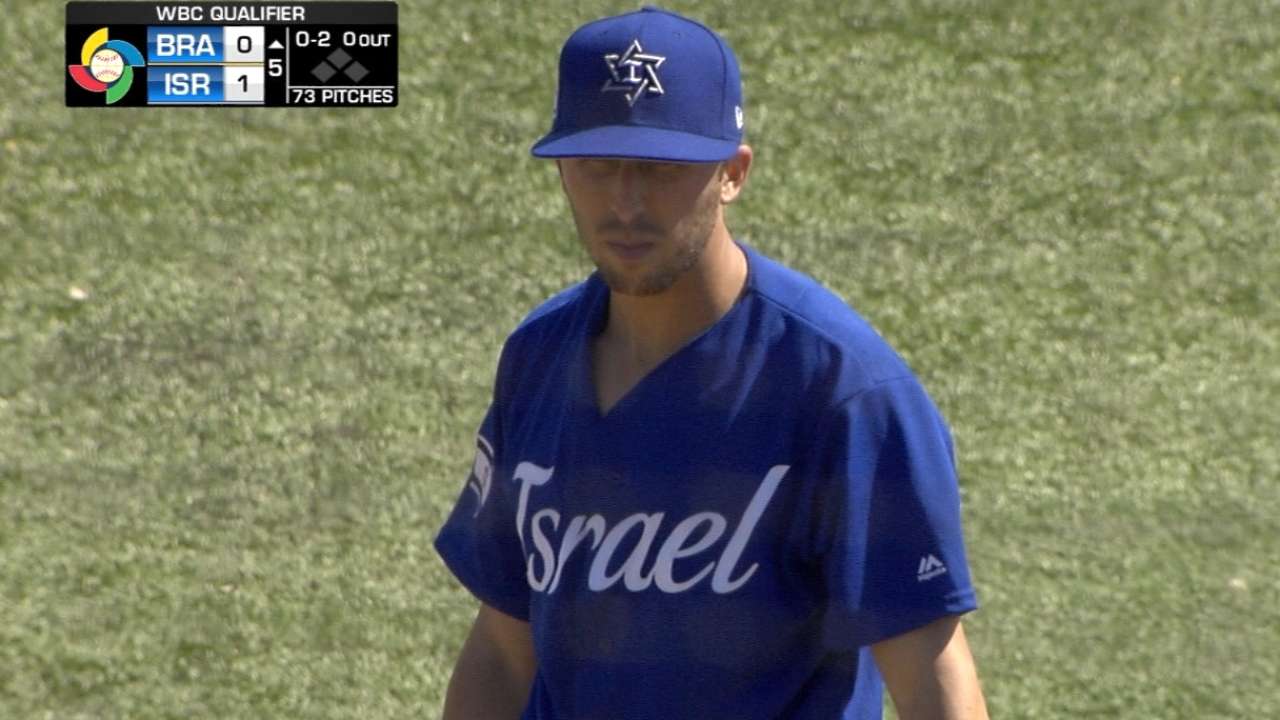 But Brazil's pitching kept the game close. Starter Bo Takahashi, a 19-year-old right-hander in the D-backs' system, was also sharp, holding Israel to one run on two hits in his four innings and punching out five.
"We have to continue to pitch the way we're pitching, and when we get opportunities to score runs, we have to score runs," Larkin said. "Bo set the tone today with the way he pitched."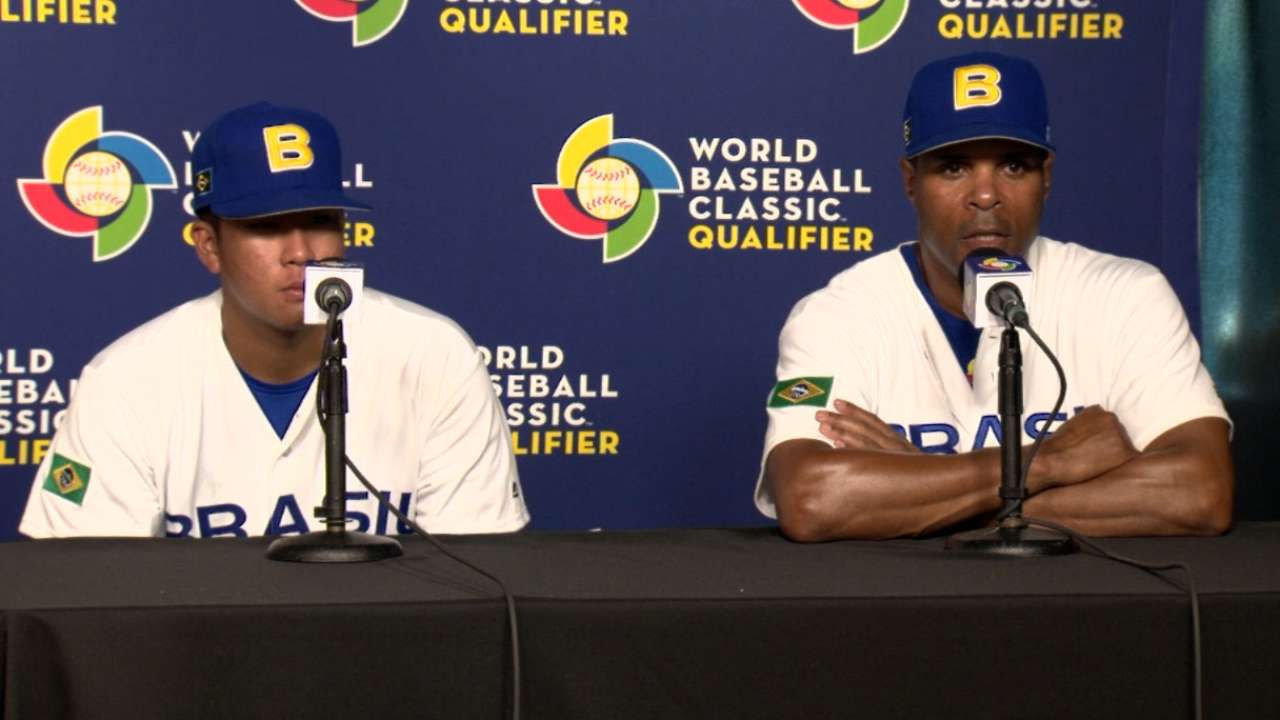 Takahashi might have blanked Israel if not for some defensive miscues by Brazil in the bottom of the fourth inning. Leading off the frame, Israel designated hitter Nate Freiman smoked a double over the head of left fielder Irait Chirino, who misjudged the ball. Davis followed with a sharp grounder to first that Dante Bichette Jr. couldn't handle, putting runners on the corners with no outs, and Decker drove in the game's only run with a sacrifice fly.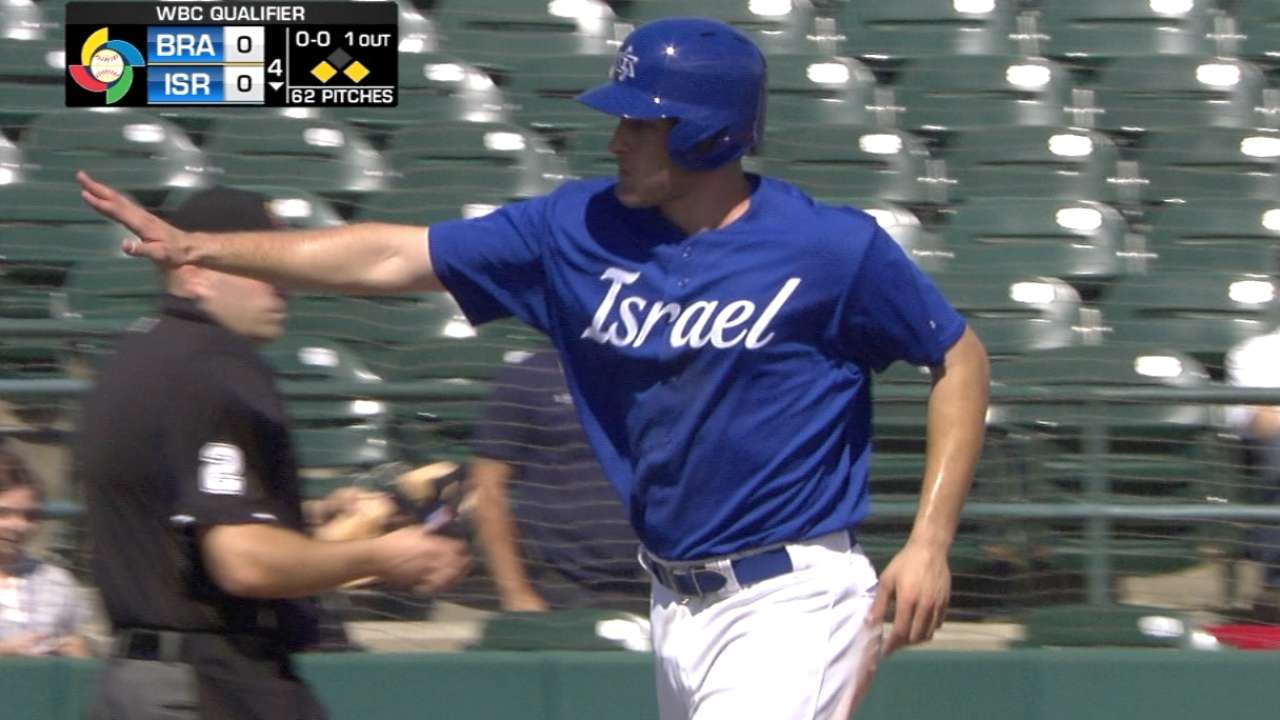 "I was fighting for my country, and I do that with a lot of pride. I think we played a very good game, but sometimes we lose," Takahashi said through a team translator. "Unfortunately today it wasn't our day, but we have to keep focused and fight for the next two games now."
David Adler is a reporter for MLB.com based in New York. Follow him on Twitter at @_dadler. This story was not subject to the approval of Major League Baseball or its clubs.