Vote: Young talent up for Best Rookie Award
Balloting open until Nov. 11 to reward game's elite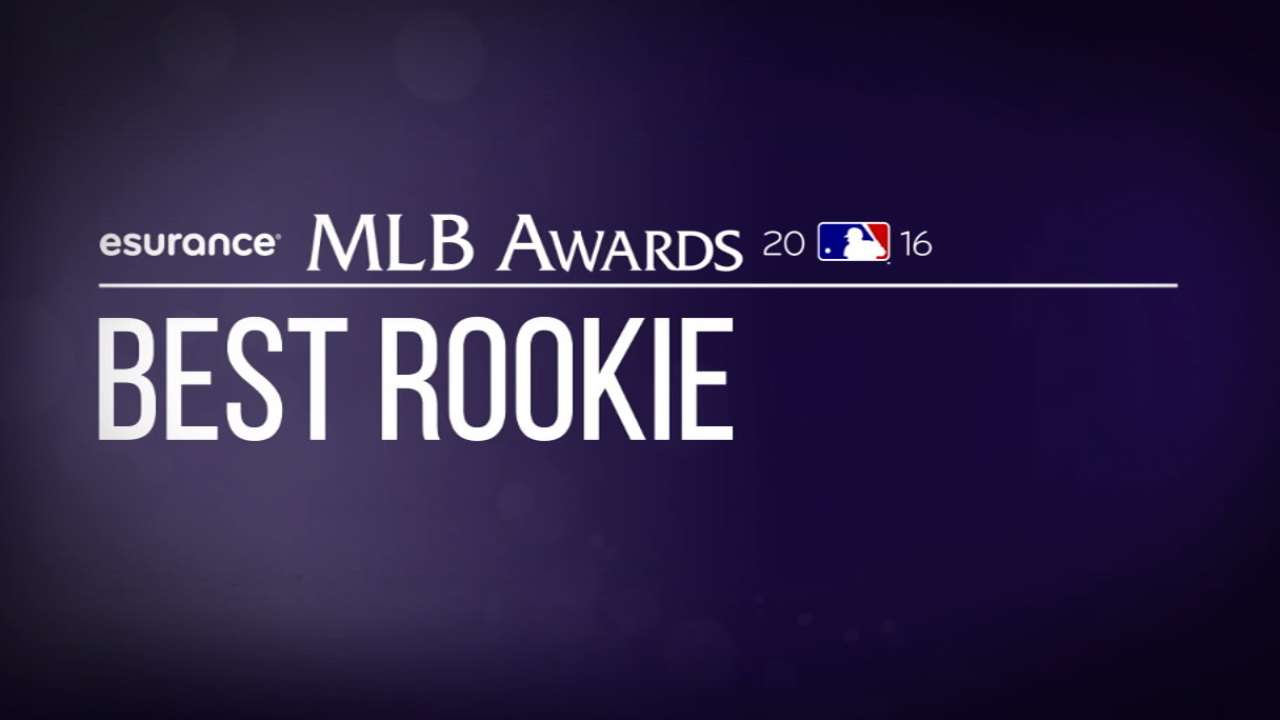 Voting is underway through Nov. 11 at MLB.com/awards to help decide who wins Best Rookie regardless of league affiliation, and all five of your candidates are currently playing key roles in pennant races: Tigers right-hander Michael Fulmer, Indians center fielder Tyler Naquin, Yankees catcher Gary Sanchez, Dodgers shortstop Corey Seager and Nationals center fielder Trea Turner.
The Esurance MLB Awards annually honor Major League Baseball's greatest achievements as part of an industry-wide balloting process that includes five groups, each of which accounts for 20 percent of the overall vote: media, front-office personnel, retired MLB players, Society for American Baseball Research (SABR) voters and fans like you at MLB.com.
• Vote: Esurance MLB Awards balloting begins
Last year, you helped hand this prize to the Cubs' Kris Bryant, who is now among your Best Major Leaguer choices in the Esurance MLB Awards. Here is a closer look at the five choices for Best Rookie right now, approaching the final week of the regular season:
Fulmer
The Mets got their payoff in the Yoenis Cespedes trade from July 2015 by reaching the World Series last fall, and the Tigers are reaping the benefits this season with Fulmer, one of two players they acquired in that deal (also Luis Cessa). Fulmer makes his 25th start Friday night at Kansas City, hoping to finish strong after losing four consecutive decisions since his Aug. 4 shutout at Texas. His 10-start stretch from May 21-July 17, in which he was 7-1 with 55 strikeouts, was historic as he became the only pitcher in at least the past century to compile an ERA that low -- 0.83 ERA (65 1/3 innings pitched/six earned runs) -- over 10 consecutive starts in the season of his MLB debut. Fulmer had a scoreless streak of 33 1/3 innings, the longest by a Detroit pitcher since at least 1913. The question is whether tailing numbers in late summer will have impact here.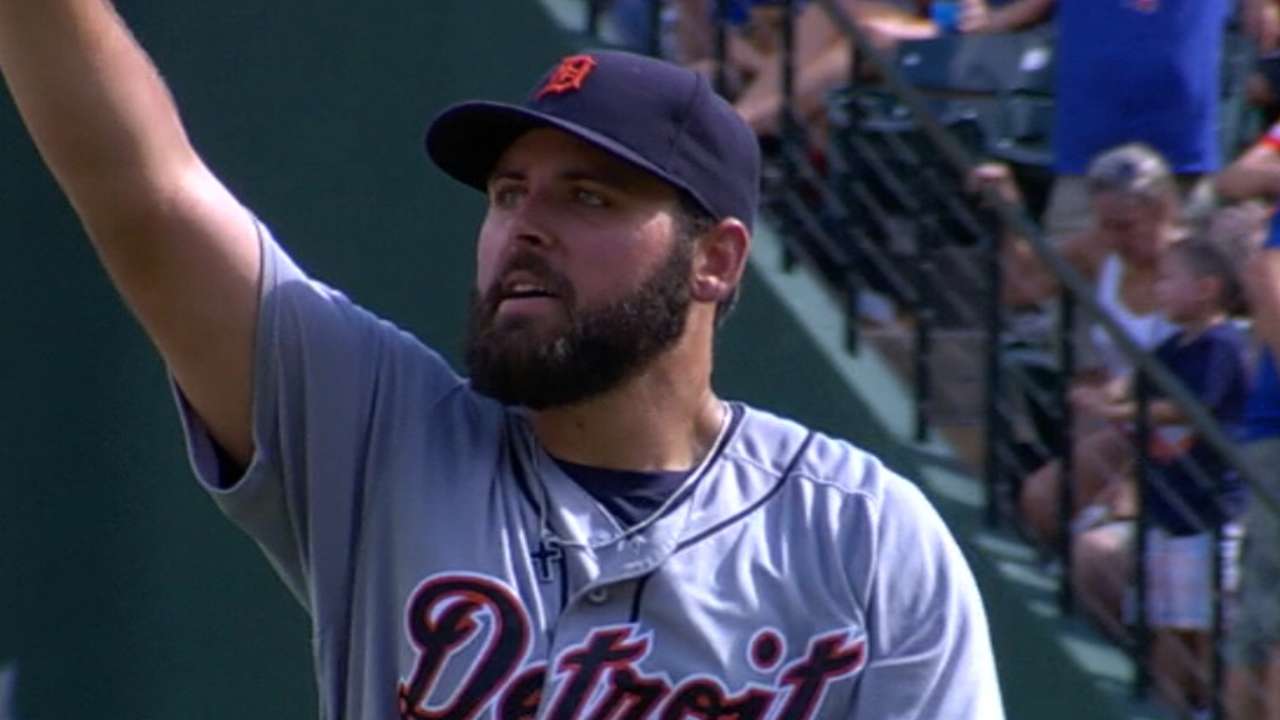 Naquin
Indians shortstop Francisco Lindor finished second in the American League Rookie of the Year Award voting last year, and for this category, there is no league differentiation. Can their young center fielder stand out among this quintet? Naquin's inside-the-park walk-off on Aug. 20 -- and the supercharged emotion he showed after scoring -- set off social memes galore. He was hitting .301/.376/.535 through Thursday, and only Mike Trout (.992) had a higher OPS than him (.911) among regular AL center fielders. Naquin also has a .994 fielding percentage (four assists), and was a sparkplug in the Indians' early surge to a full-season stranglehold on the AL Central. He was AL Rookie of the Month for June and July, two pretty strong statements.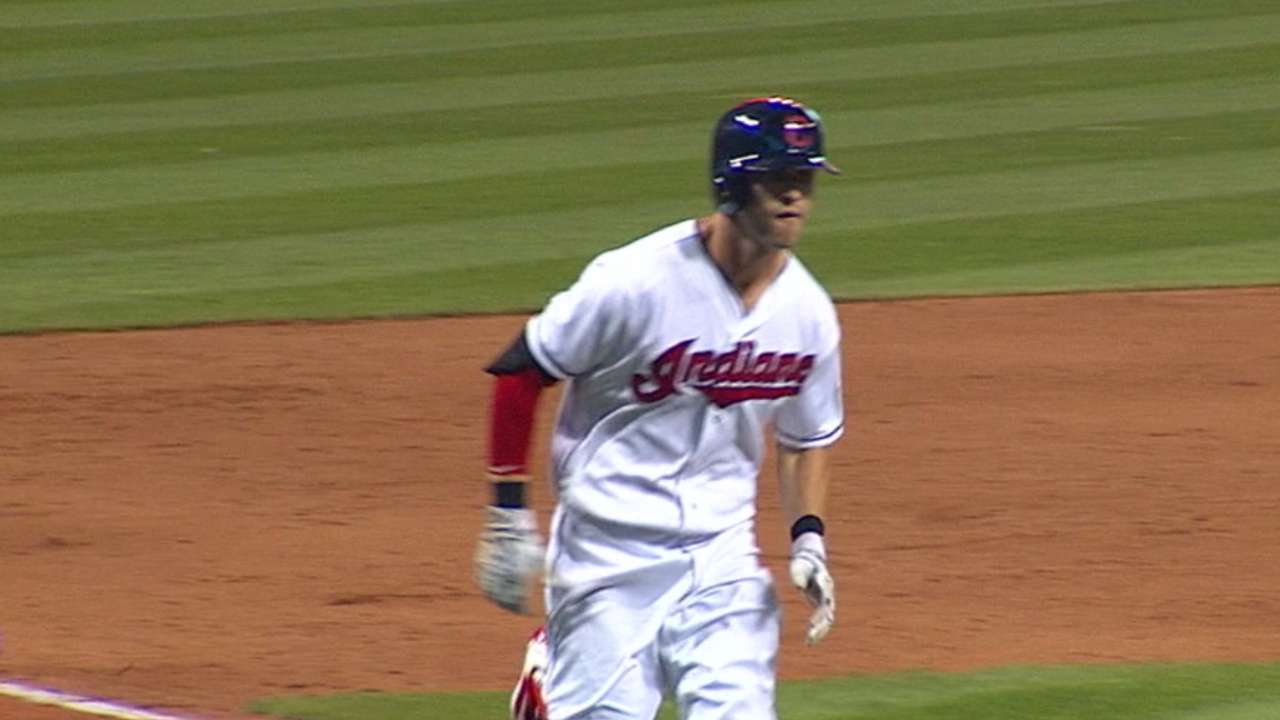 Sanchez
The issue here is pretty obvious. Sanchez is basically Babe Ruth for a month and a half so far -- and maybe better -- and you have to decide whether the Yankees' catcher has been up with the parent team long enough to warrant this overall prize. And here's the question: If it's OK for everyone to gush about he homered 19 times in his first 46 games to make more MLB history -- only those numbers change -- then why should that same relatively miniscule length of MLB service be a negative for him in this voting? Isn't that having it both ways? The brevity is what people are raving about, gaga over history, so the issue is whether that same brevity is perhaps the only thing between Sanchez and a trophy.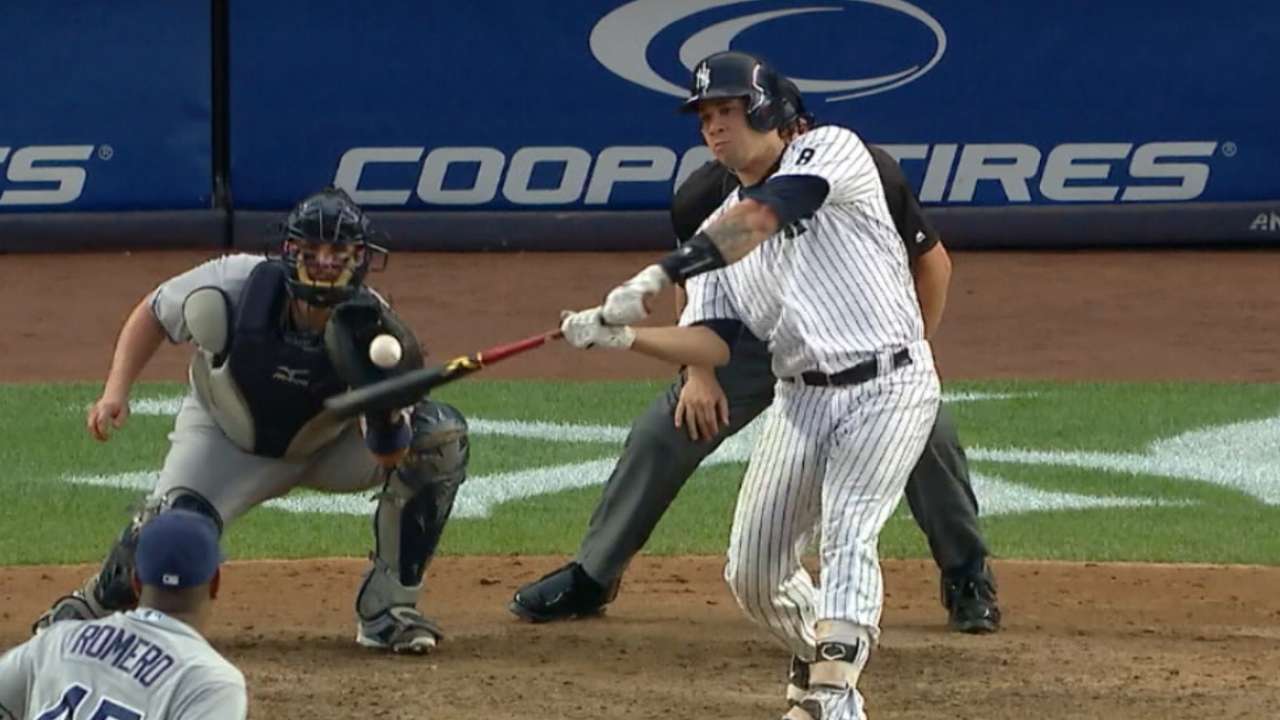 Seager
The Dodgers' shortstop would seem to be the favorite for this award, given his All-Star season as the leader of a team marching toward a clincher. Seager -- Sanchez's opposite in terms of qualifying MLB service time -- already holds the Los Angeles rookie record for hits (187), runs (101) and doubles (40), and he has the highest on-base percentage of any L.A. rookie (.374). Entering Friday, he ranked among National League leaders in hits (187, third), runs (101, fifth), doubles (40, tied for third), total bases (310, fifth), batting average (.315, sixth), extra-base hits (69, seventh) and slugging percentage (.522, 10th).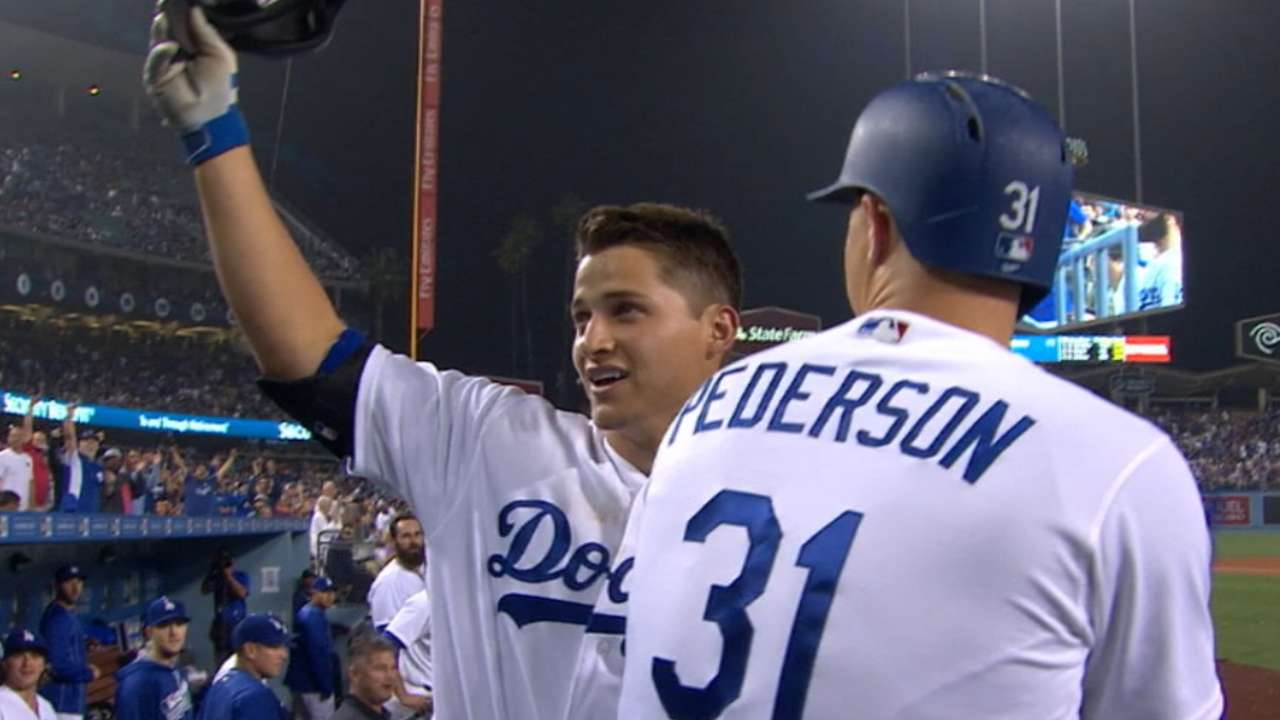 Turner
The Nationals are a legit contender for a World Series crown, and here's another case where big rookie value has to be considered. Since the All-Star break, through Thursday, Turner was second in the NL in total bases (151) and tied for first in triples (seven). He was tied second in stolen bases (27), fourth in hits (89), sixth in runs (49) and eighth in slugging percentage (.576). Now batting .342 this season, Turner's average is the highest by a rookie with at least 260 at-bats since Ichiro Suzuki hit .350 for Seattle in 2001. Turner was the NL Rookie of the Month for August, so does that momentum continue here?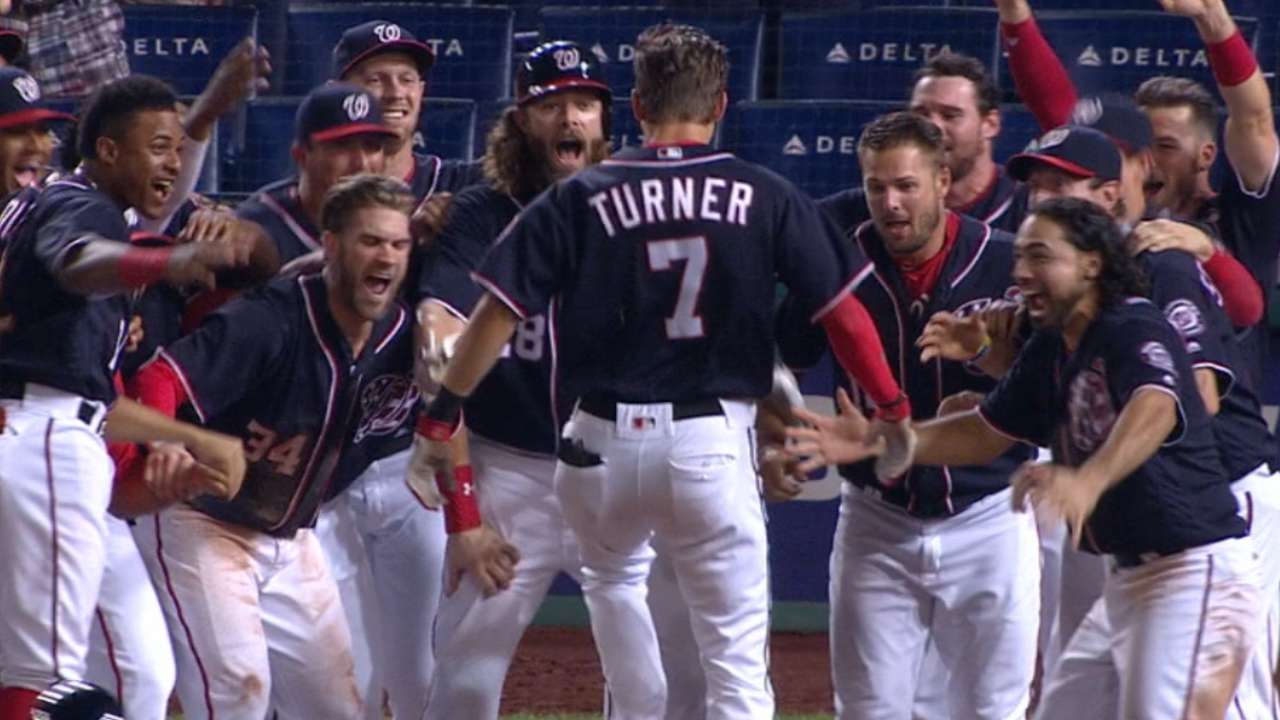 The MLB Awards are an all-inclusive program, encompassing the top players and performances from both the AL and the NL, broken into 20 categories from Opening Day through the end of the postseason.
In addition to Best Rookie, individual awards will go to Best Major Leaguer, Pitcher, Hitter, Defensive Player, Manager, Executive, Social Media Personality and Postseason Performer.
Winners will also be recognized for the year's Best Offensive Play, Defensive Play, Moment, Single-Game Performance, Social Media Post, Fan Catch, Interview, Broadcast Call, Player-Fan Interaction and Trending Topic.
Voting began on Monday on MLB.com/awards, one hour after the inaugural Esurance MLB Fans of the Year winners were announced.
Winners will be announced live Nov. 18 on MLB Network and MLB.com.
Mark Newman is enterprise editor of MLB.com. Read and join other baseball fans on his MLB.com community blog. This story was not subject to the approval of Major League Baseball or its clubs.