Israel, Brazil face off for spot in WBC qualifier final
Pakistan, Great Britain to meet in elimination game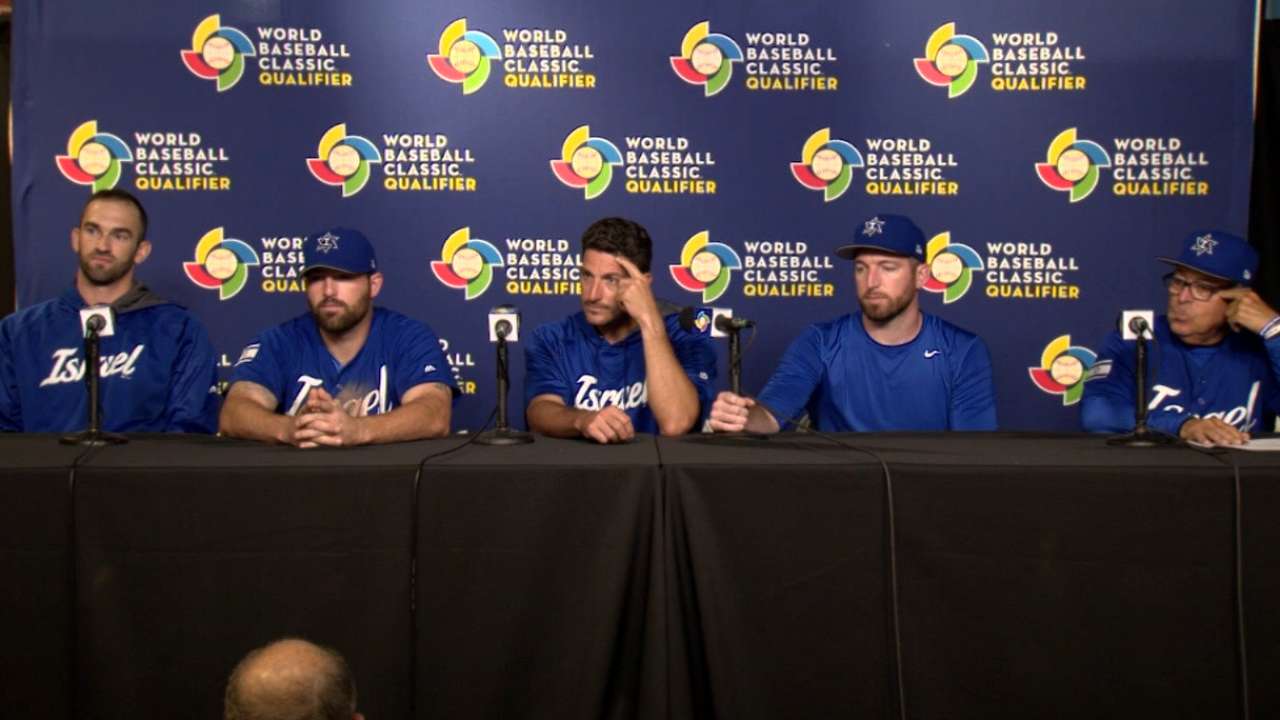 The second day of the World Baseball Classic qualifier in Brooklyn begins today with a winner's bracket game between the bracket's two most polished teams, and will conclude with the elimination of one team from international play.
Pool favorite Brazil takes on upstart Israel at noon ET in the winner's bracket game, with a spot in Sunday's final on the line. Great Britain opposes Pakistan in the nightcap, both teams fighting to stay alive in the two-game elimination weekend tournament. All games can be streamed live at WorldBaseballClassic.com. MCU Park, home of the Mets' Class A affiliate Brooklyn Cyclones, once again plays picturesque host.
All the teams are playing with an eye on Sunday's championship game at 6 p.m. And all the teams are relishing in the opportunity to expand awareness of baseball back home, a goal only accomplished with maximum exposure. That means playing your way out of the qualifying pool and onto the world stage next March.
World Baseball Classic coverage
Only one team comes out of each qualifying pool, and the winner of this one travels to Seoul, South Korea, in 2017 to compete against host Korea in the World Baseball Classic.
Brazil came out of this bracket in 2012. The effort to repeat as pool winners got off to a strong start Thursday with a 10-0 shortened win over pool newcomer Pakistan.
"One of the characteristics of our team is discipline," Brazil manager Barry Larkin said. "I will look for our guys to be a little more disciplined at the plate. We threw the ball around a little bit in the field today. I'd like us to be better there. "Certainly we'll have to clean it up in all phases of the game if we want to be successful [Friday]."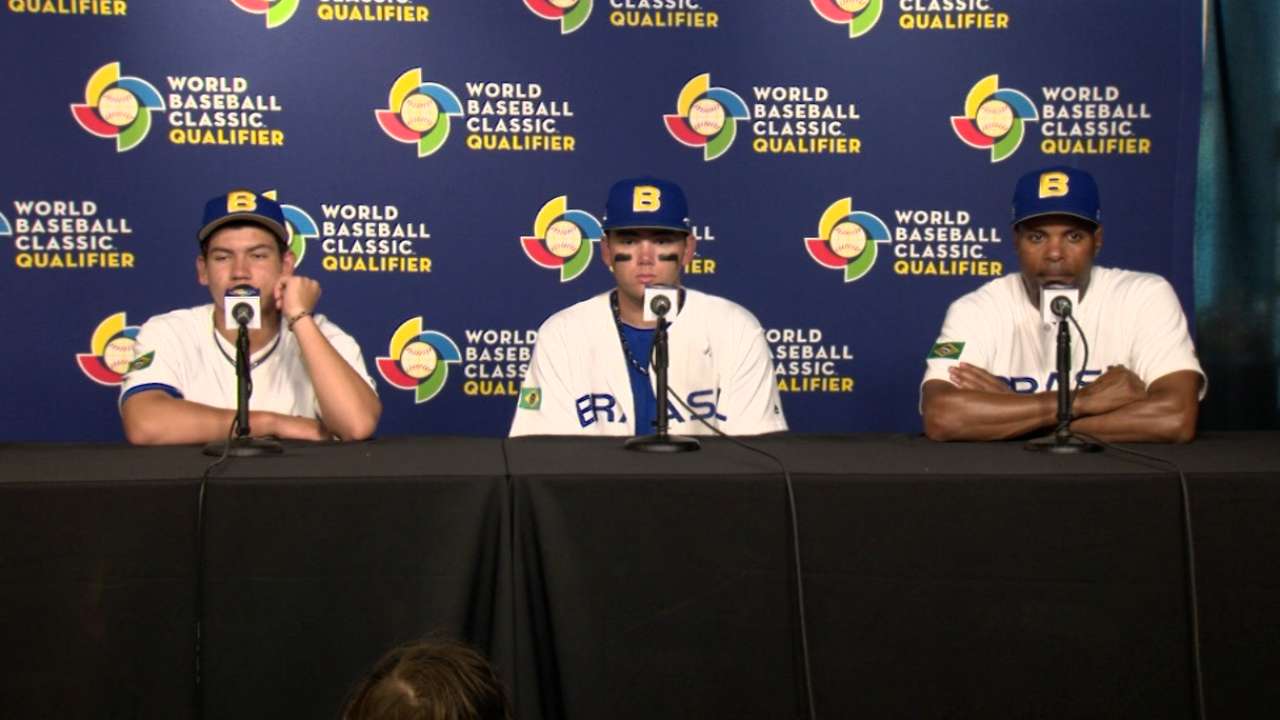 Brazil's team features former Major Leaguer Andre Rienzo and eight players currently affiliated with Major League organizations, including Bo and Dante Bichette Jr., the sons of former MLB slugger Dante Bichette. On the other side is an Israeli team with more than 20 players currently affiliated with Major League organizations, including former Mets Ike Davis and Josh Satin, as well as Craig Breslow and Jason Marquis. Israel defeated Great Britain on Thursday, 5-2.
"As a unit, this is the second time in baseball history we have 28 guys who are really proud to be Jewish on the same team," said reliever Josh Zeid, who is in Double-A with the Mets. "If we win, the support will be there to build the game in Israel."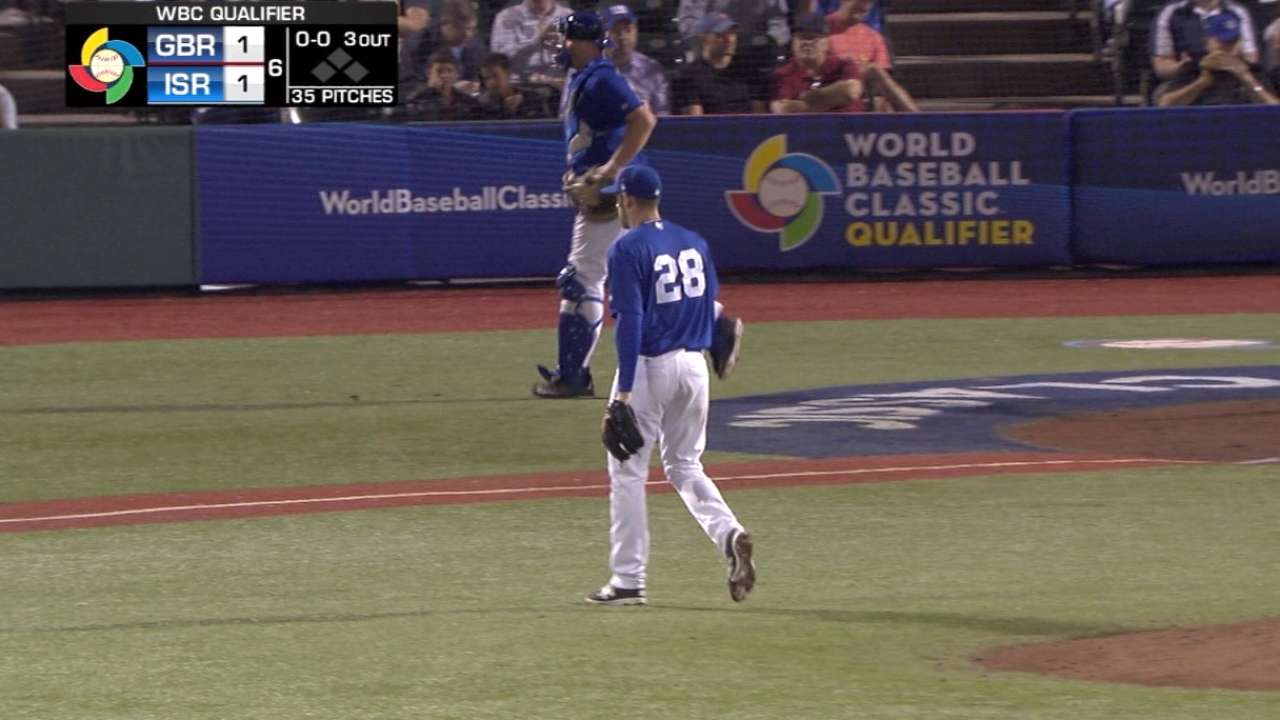 Great Britain looks to rebound after watching a late lead collapse against Israel on Thursday. Great Britain has 12 professional players. Pakistan is the only team in the pool without any, but the game is barely 20 years old there. Just to be playing on the international stage is a huge step.
"We've been working to promote baseball for 20 years in Pakistan," Pakistan manager Syed Fakhar All Shah said. "These few days will do more for us than 20 years did."
If they can stay alive, they'll give the sport even more exposure, and add even more intrigue to this weekend's festivities.
Joe Trezza is a reporter for MLB.com. This story was not subject to the approval of Major League Baseball or its clubs.