Vargas retires 10 in a row to close solid outing
Royals lefty goes four innings in second start back from Tommy John rehab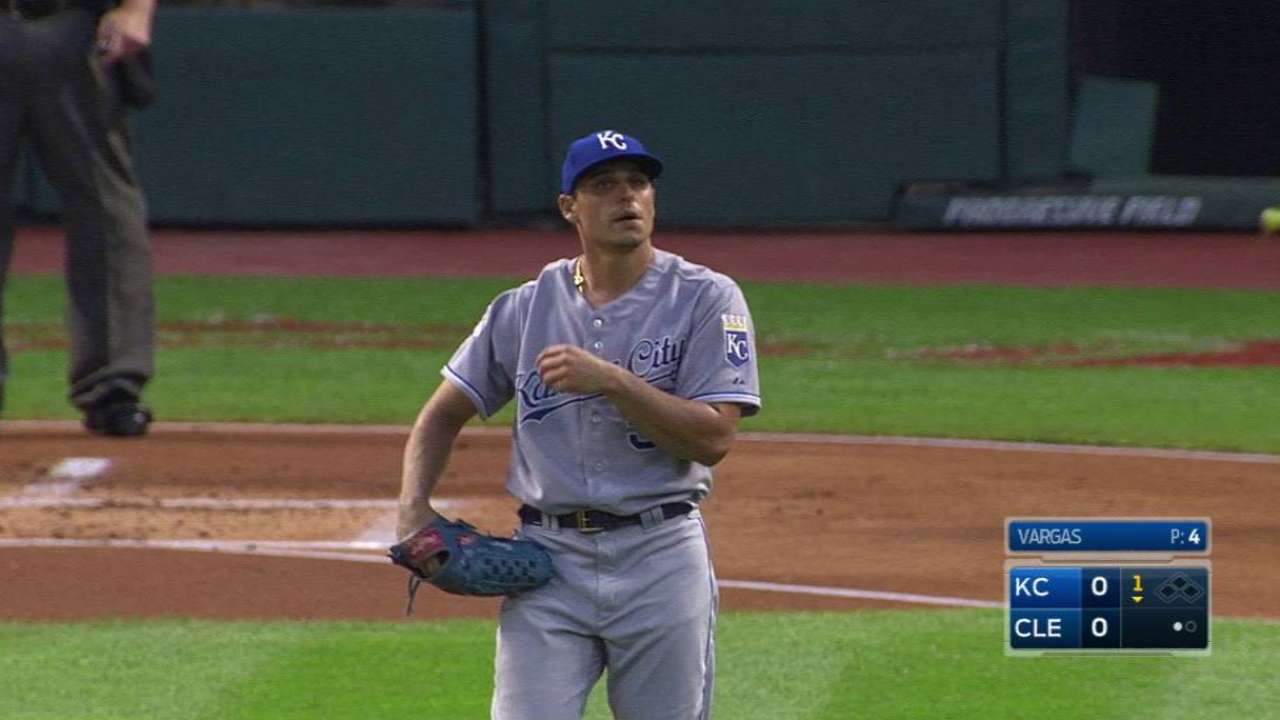 CLEVELAND -- In the search for positive developments in an otherwise rough three-game sweep at the hands of the Indians, the Royals can at least view left-hander Jason Vargas' second start back from Tommy John rehab another excellent step forward.
Vargas got nicked for two runs in the first, but that was it as he turned in four solid innings in the Royals' 5-2 loss on Thursday night at Progressive Field.
Vargas was on a 70-pitch limit and he hit that pitch count on the head.
"We're seeing [that] his stuff is fine," Royals manager Ned Yost said. "He's got a good breaking ball, a good changeup. He's locating his fastball really, really well. It just gives him, and everybody, confidence that he's going to be ready to go in Spring Training."
Vargas, who had Tommy John surgery in July 2015, wobbled a bit in the first inning, giving up a solo homer to Jason Kipnis and an RBI double to Carlos Santana.
"I could have done without that 30-pitch first inning," Vargas said. "But Kipnis put a good swing on a pitch, and Santana got a hit off a mistake and took advantage of it. Other than that, I was able to execute some pitches."
The pitch to Kipnis was a changeup just off the dirt that Kipnis golfed out to right field.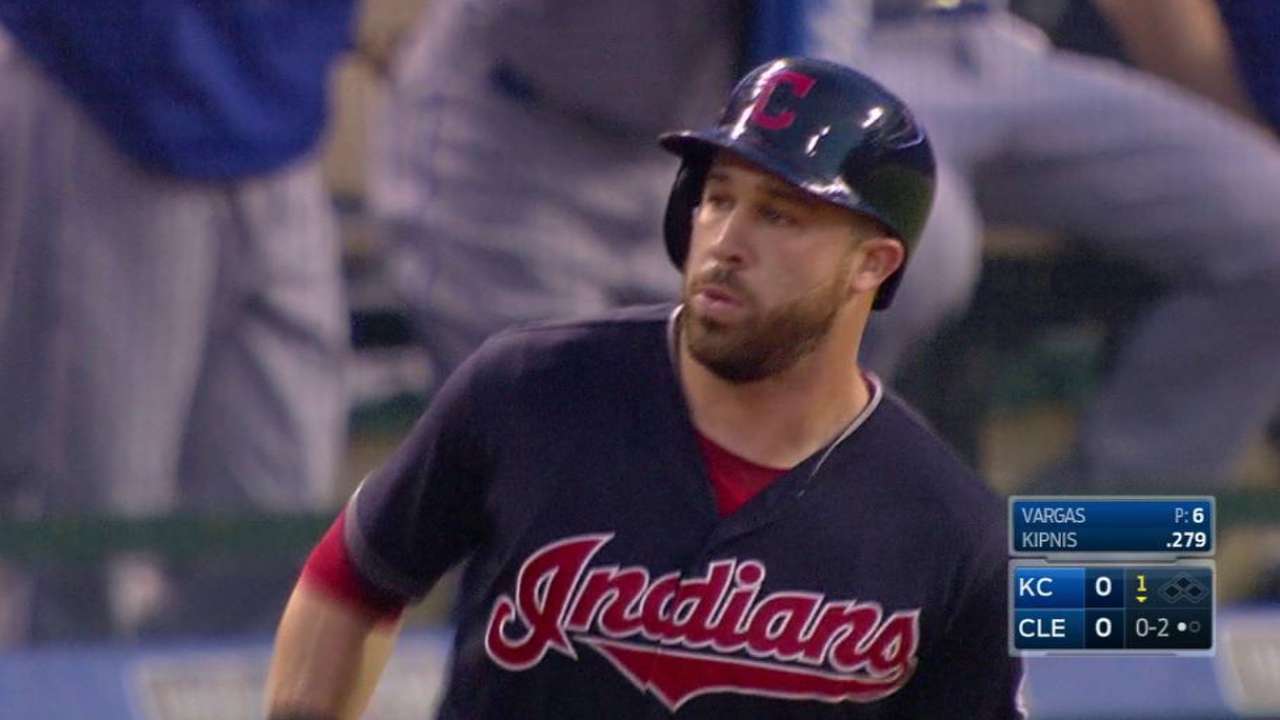 "You can look back and say, 'Maybe I should have thrown it in the dirt,'" Vargas said. "Obviously, I didn't want to put it in a spot where he could get a bat on it. He made a good swing on a changeup that was down with the count [0-2] in my favor. Looking back on it now, I would have liked to have it down four more inches.
"Things have been going well for [the Indians] right now and they have been all year. They've had things go their way, and that [home run] was one of them."
The fastball to Santana was on the outer edge of the plate and up.
"It was a mistake," Vargas said. "It was over the plate more than it needed to be. It should have been more along the body line. You just tip your cap and move on to the next guy. At that point of the inning, I was trying to get out of the inning as quickly as possible."
But after the Santana hit, Vargas retired 10 straight to close out his outing.
"I was able to execute some pitches," he said. "It was good."
Jeffrey Flanagan has covered the Royals since 1991, and for MLB.com since 2015. Follow him on Twitter @FlannyMLB. This story was not subject to the approval of Major League Baseball or its clubs.