Nolasco posts second straight scoreless start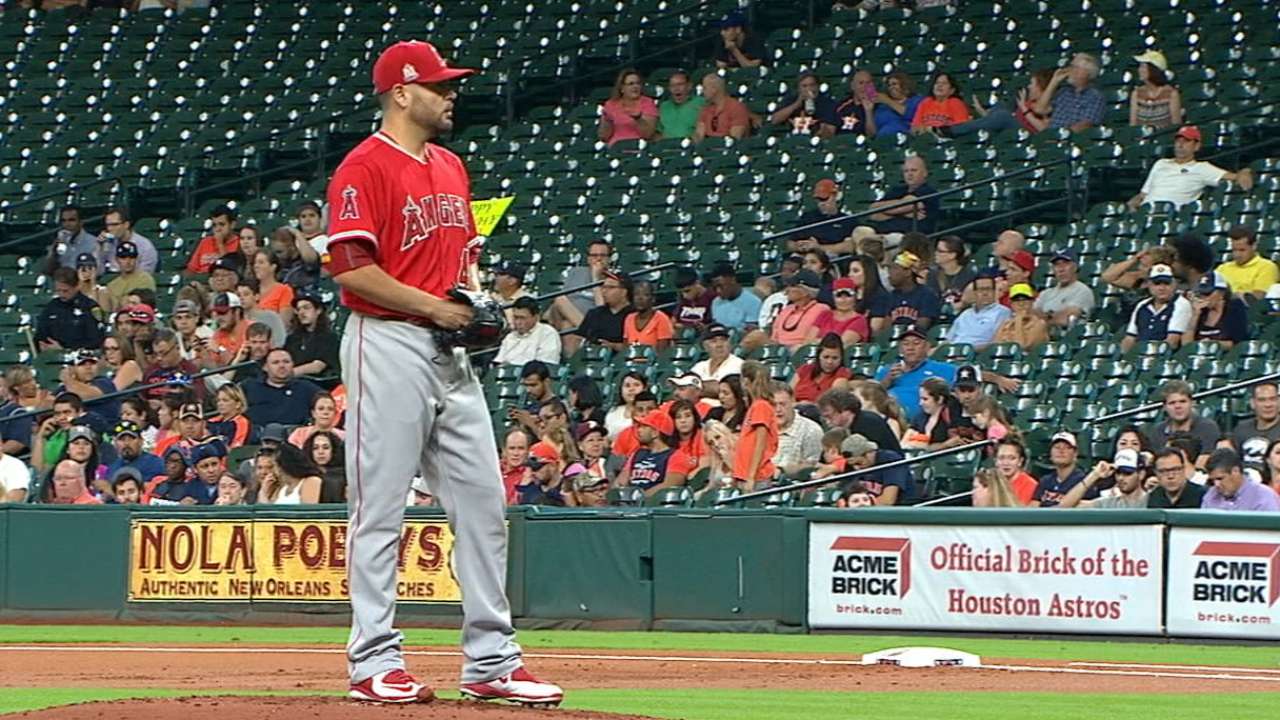 HOUSTON -- Albert Pujols isn't the only Angel who has enjoyed success at Minute Maid Park. Ricky Nolasco remained unbeaten at the venue after throwing seven scoreless innings on Thursday.
Spotted a two-run home run by Pujols in the first inning, Nolasco made the early lead hold up in the Angels' 2-0 win that snapped an 11-game losing streak to the Astros.
"Two runs [to hold up] in this park is tough, especially with that lineup, a lot of free swingers," Nolasco said. "So when you got a two-spot in the first, you want to go throw some zeroes.
"That homer was the difference in the game. I put up some zeroes, and the rest of the team did a good job."
Nolasco allowed only five hits, all singles, and no Astro runner passed second base as the right-hander improved to 4-0 in his career at Minute Maid Park. He walked only one batter and struck out five.
"Nolasco did a heck of a job, throwing seven [shutout] innings," said Pujols, who hit his 31st homer of the season and 53rd career homer against the Astros. "That's not easy to pitch against those guys, they have a heck of a lineup."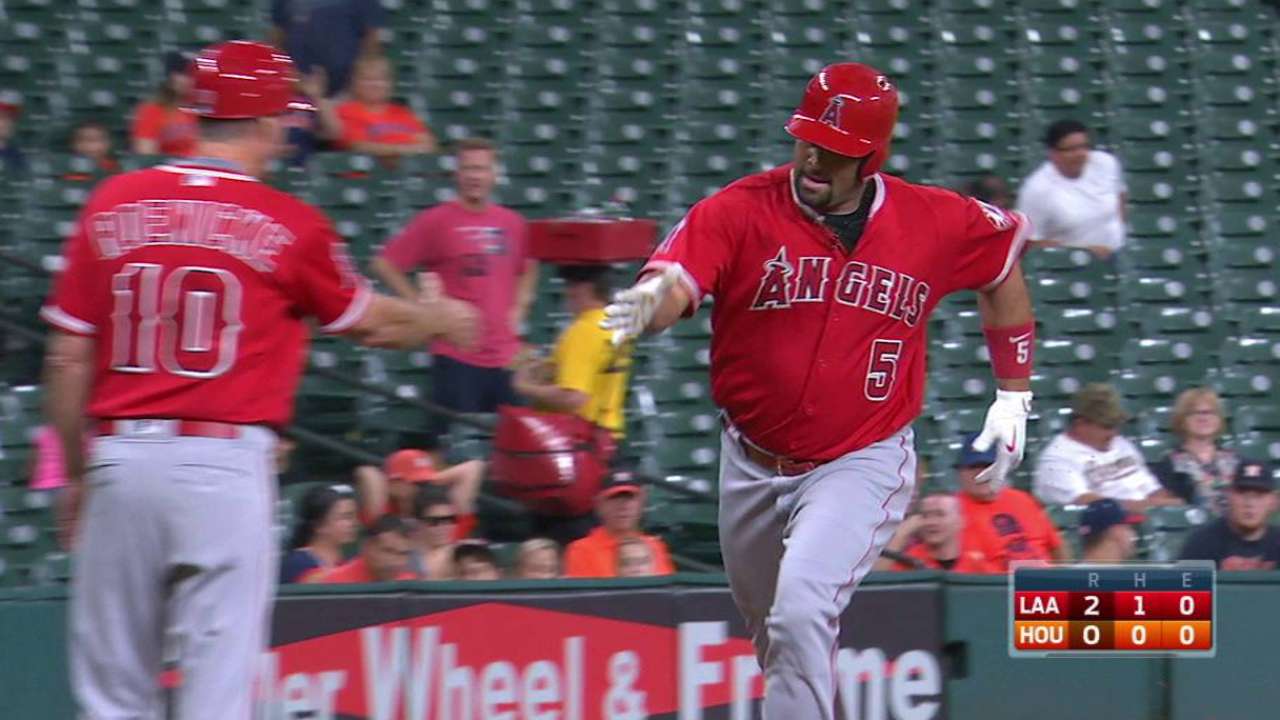 Thursday was the first time Nolasco had pitched at Minute Maid Park since April 8, 2011, when he was with the Marlins.
Angels manager Mike Scioscia said Nolasco was able to locate his fastball and had both of his breaking pitches -- slider and curveball -- working against the Astros, who took a hit on Thursday in their quest to capture a Wild Card spot.
"He's comfortable, he's made some adjustments," Scioscia said. "Right now, he's throwing the ball consistently. He's putting his pitches together better. He's able to command counts. He's pitching the outside corner, he's pitching inside well and mixing in both breaking balls is helping him.
"I don't know if it's just one thing that's happening, but he's commanding counts. Anytime a pitcher can do that, he has a chance to be successful."
Nolasco has not allowed a run in consecutive starts for the first time since Aug. 23 and Aug. 28, 2013, while with the Dodgers.
"I feel I've been throwing the ball well all year, but I'm putting everything together now," Nolasco said. "I'm trying to finish up strong."
Richard Dean is a contributor to MLB.com based in Houston. This story was not subject to the approval of Major League Baseball or its clubs.