Nats, Rangers eye division titles on MLB.TV
Cardinals, Cubs clash; Yankees try to gain ground in Wild Card race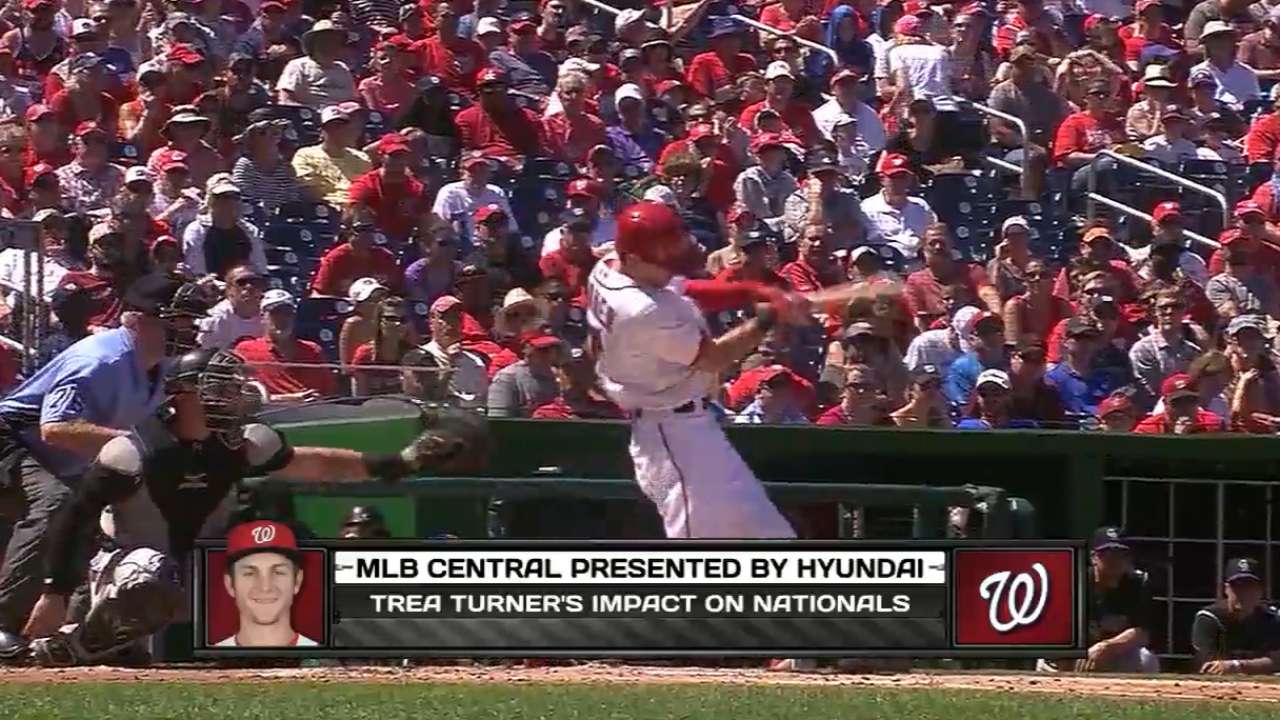 Two division titles can be had today as the Nationals and Rangers enter play with an opportunity to claim the National League East and the American League West.
The Rangers have a magic number of one, meaning a win or losses by both the Astros and Mariners will clinch their division, but the Nationals need some help from the Phillies. A win and a Mets loss to Philadelphia will hand the NL East to Washington.
In addition to these potential division-clinchers, the Blue Jays try to improve their hold on a playoff spot against the Yankees.
The best place to catch all the action is MLB.TV.
MLB.TV Premium has returned with the same features as last year, and is only $9.99 for the rest of the season. This package has the best value and provides access to more than 400 devices and a free subscription to the MLB.com At Bat Premium app (a $19.99 value). It offers the best picture quality ever -- a new 60 frames per second -- for supported devices.
Here's what to watch for throughout the day (all times in ET):
Nats try for East crown: WSH@PIT, 7:05 p.m.
The Nationals can secure the NL East today if they beat the Pirates in Pittsburgh and the Mets lose to the Phillies. The Nats would be celebrating their third division title in five seasons.
Gio Gonzalez will toe the rubber for Washington. He's never lost to the Pirates, going 4-0 with a 2.81 ERA in seven career starts against them. He's limited the Bucs to three or fewer earned runs in each of those outings. For Pittsburgh, rookie Jameson Taillon makes his first career appearance against the Nats as the Pirates fight to stay alive in the NL Wild Card hunt.
This contest also marks Mark Melancon's first trip back to PNC Park since he was traded from the Pirates to the Nationals prior to the non-waiver Trade Deadline. He's 12-for-12 in save opportunities with Washington.
Stat that matters: Opponents are batting .336 (44-for-131) against Gonzalez with runners in scoring position this season, which ranks 137th out of 144 qualified starting pitchers.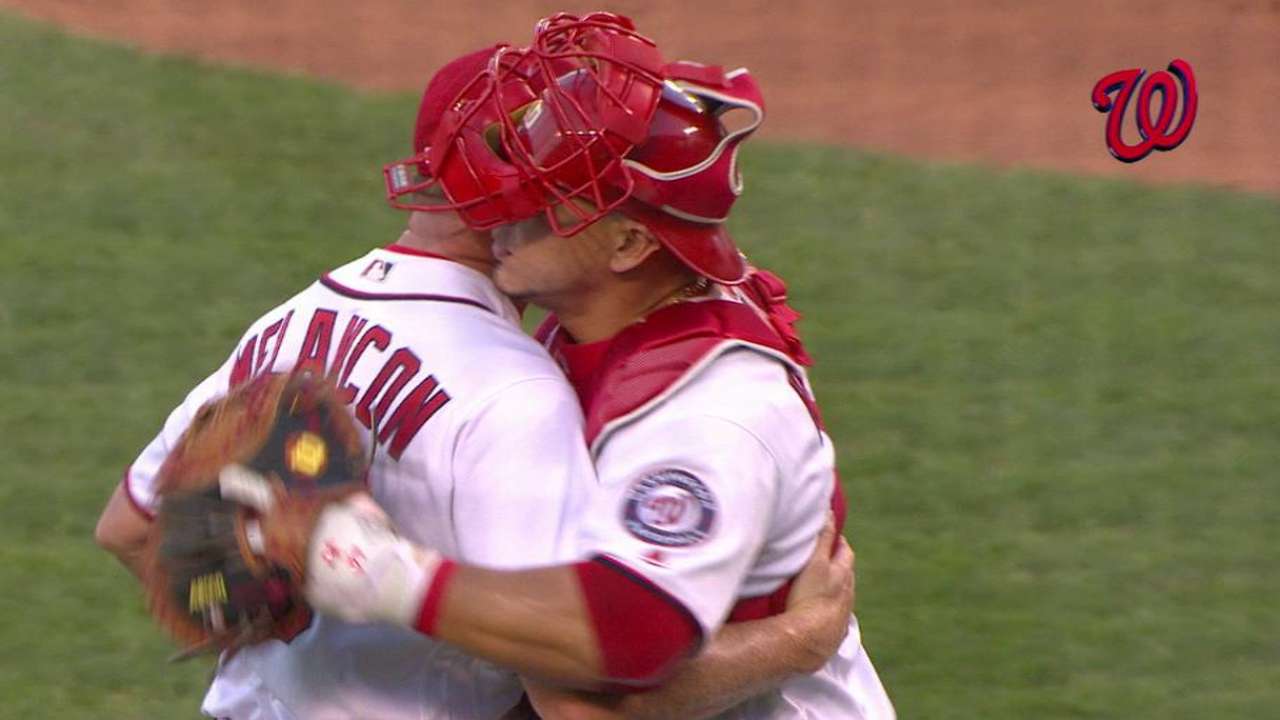 Rangers look to wrap-up division: TEX@OAK, 9:35 p.m.
The Rangers are vying to be the first division winner in the AL in the opener of a three-game series against the A's today. A win or losses by both the Astros and Mariners will do it.
Cole Hamels will return to the mound against the A's, the same club he faced last weekend in Arlington, a series the Rangers lost. Hamels struggled in that start against Oakland and has allowed six or more runs in three of his last four starts.
The A's will counter with Kendall Graveman, who allowed four runs over 5 1/3 innings against the Rangers last weekend. Graveman started slow this year, going 1-6 with a 5.36 ERA in his first nine starts, but has since settled in, going 9-4 with a 3.78 ERA in his last 20.
Stat that matters: It's been a week since Hamels' last start. He's often faired worse on extra rest, posting a 4.41 ERA with six or more days off compared with a 3.08 mark on regular rest.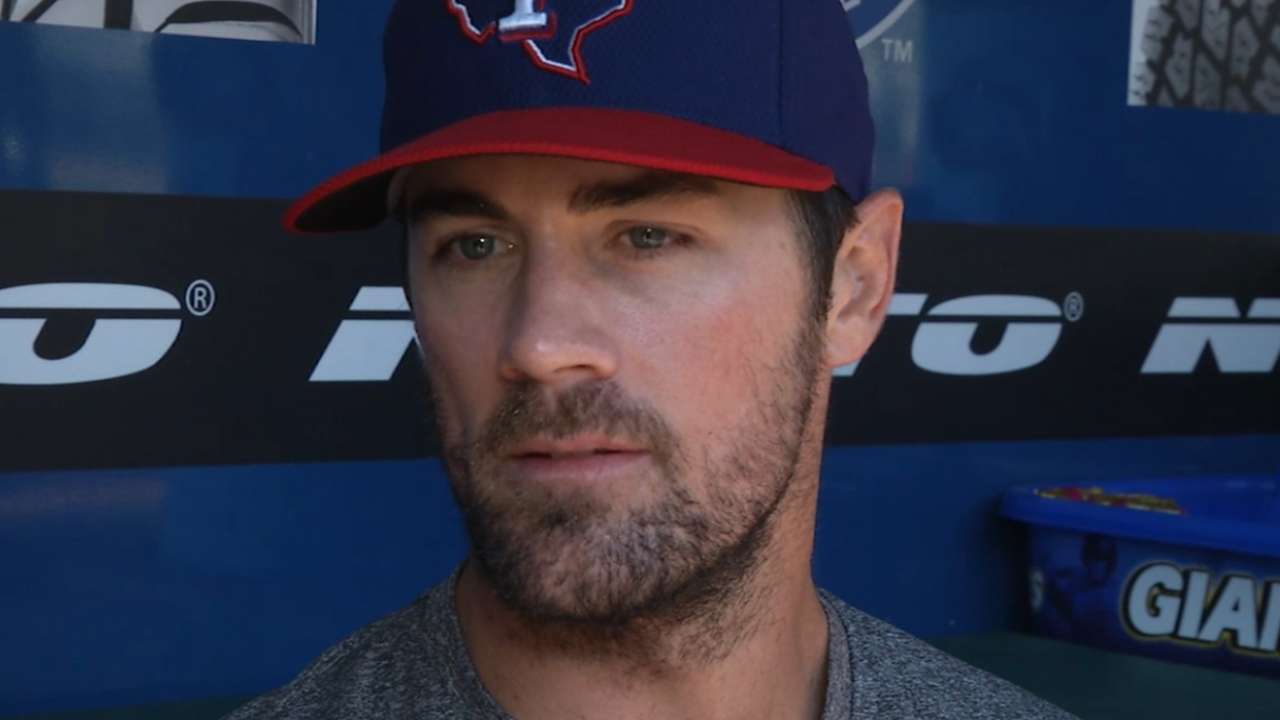 Yankees aim to catch Jays in Wild Card race: NYY@TOR, 7:07 p.m.
The Yankees enter this weekend's four-game series against the Blue Jays in need of some momentum as they continue their pursuit of a Wild Card spot. New York has a tough road ahead with each of its last 10 games coming against division opponents they're chasing in the standings, but that also provides the Yankees with ample opportunities to gain ground in the race.
The Blue Jays, meanwhile, are looking to strengthen their hold on the AL's top Wild Card spot. With so much at stake, the game could have a playoff-like atmosphere at Rogers Center.
"You definitely feel it more at the end of the season, because it's the end, you're staring at it," Blue Jays manager John Gibbons said of the final push. "I think it's kind of natural. There's no doubt there's a different feel at this time of the year with not a lot left."
Francisco Liriano will start for the Blue Jays, having allowed four total earned runs over his last two starts (12 1/3 innings), while Bryan Mitchell goes for New York. In his first start of the season on Sept. 7, Mitchell tossed five scoreless innings against Toronto.
Stat that matters: Yankees rookie sensation Gary Sanchez became the quickest player to reach 19 home runs, reaching the total in his 45th Major League game Wednesday.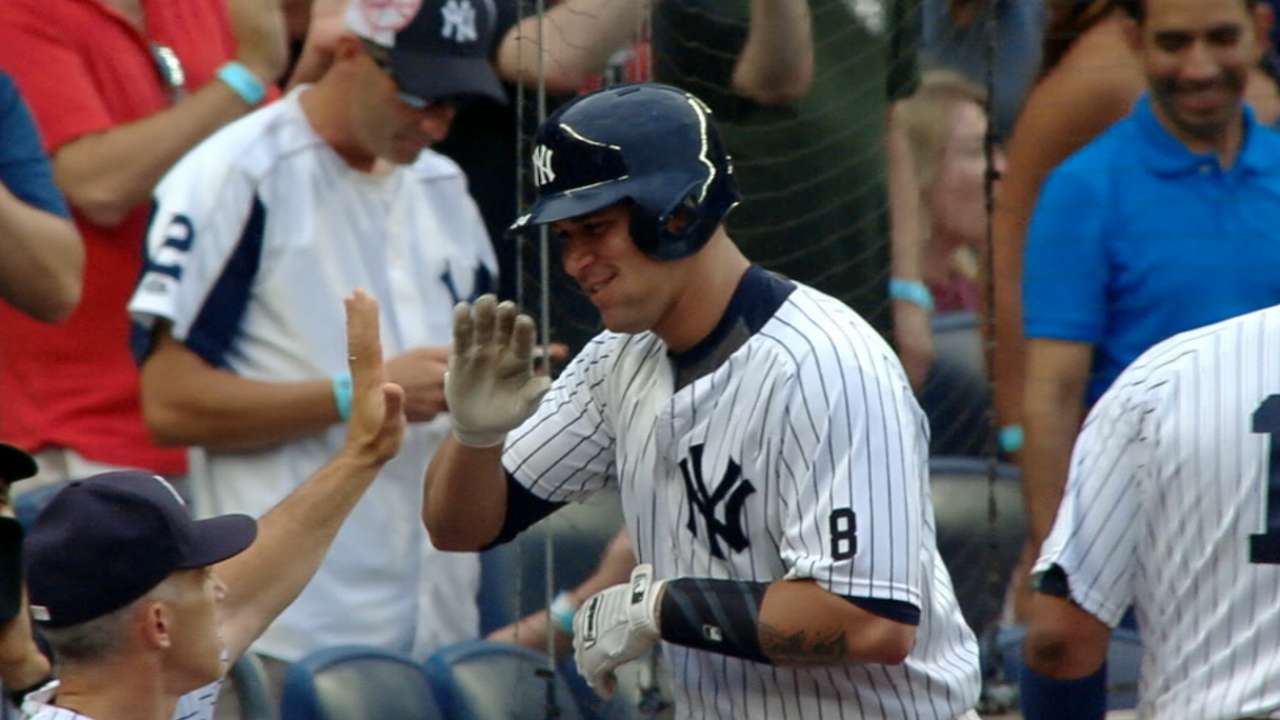 MLB.TV Premium subscribers get the Mosaic View -- split screen or quad, available on PC or Mac only. That always comes in handy, especially when scoreboard-watching looms. MLB.TV Premium and MLB.TV Single Team subscribers both enjoy HD and both will get real-time highlights and player stats automatically loaded moments after they occur (only for the game you are watching with MLB.TV Single Team, and for all games with MLB.TV Premium).
Chad Thornburg is a reporter for MLB.com. This story was not subject to the approval of Major League Baseball or its clubs.