Israel rallies past Great Britain with 4-run 7th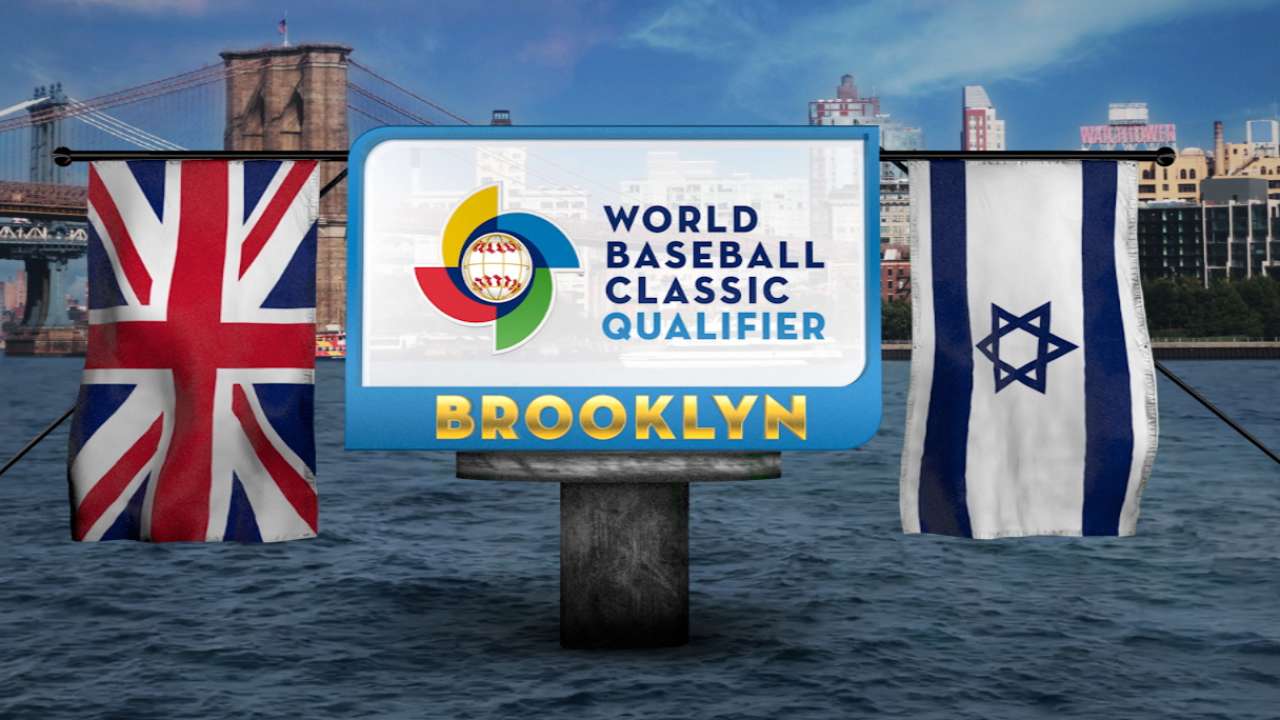 NEW YORK -- Its heartbreaking extra-innings elimination loss in the World Baseball Classic qualifier four years ago still fresh in its minds, Israel's mission is to qualify for the 2017 WBC and help further advance the growth of baseball in the country.
Israel took its first step toward that goal Thursday, defeating Great Britain, 5-2, on the opening night of a qualifier at MCU Park in Brooklyn. The team hopes the weekend ends with three wins and many squashed demons.
"That wound never healed for us," said third baseman Cody Decker. "Every time we see each other, we always bring it up."
World Baseball Classic coverage
Israel used a four-run seventh inning rally against two Great Britain relievers to jump ahead and capture an important first win in this double-elimination weekend tournament, played at the home of the Mets' Class A affiliate Brooklyn Cyclones.
The win earned Israel a spot in the winner's bracket game against favorite Brazil on Friday at noon ET. Great Britain plays bracket newcomer Pakistan in the 7 p.m. elimination game. The winner of Sunday's championship game at 6 p.m. will travel to Seoul, South Korea, next March and compete against host Korea. All games can be streamed live on WorldBaseballClassic.com.
Brazil blanks Pakistan to open qualifier
"It brings pride to my heritage and tradition, and at the same time they are meaningful games," said starting pitcher Jason Marquis. "They mean a lot to the country of Israel and for raising awareness for the game I love so much."
Down a run in the seventh inning, four of the first five Israeli hitters reached against reliever Vaughan Harris, spoiling a strong outing by Great Britain starter Michael Roth. Israeli left fielder Rhett Wiseman singled and scored the tying run on Mike Meyers' sacrifice fly. A batter later, Zach Borenstein's sharp RBI single plated Scott Burcham with the go-ahead run.
Israel tacked on two runs with Ike Davis' pinch-hit RBI single and Decker's long sacrifice fly off reliever Nolan Bond.
That made a winner of Craig Breslow, the 11-year MLB veteran who most recently pitched for the Marlins earlier this year. Breslow tossed an inning in relief of Josh Zeid, a Mets farmhand who allowed a run and struck out six in 3 2/3 innings of relief.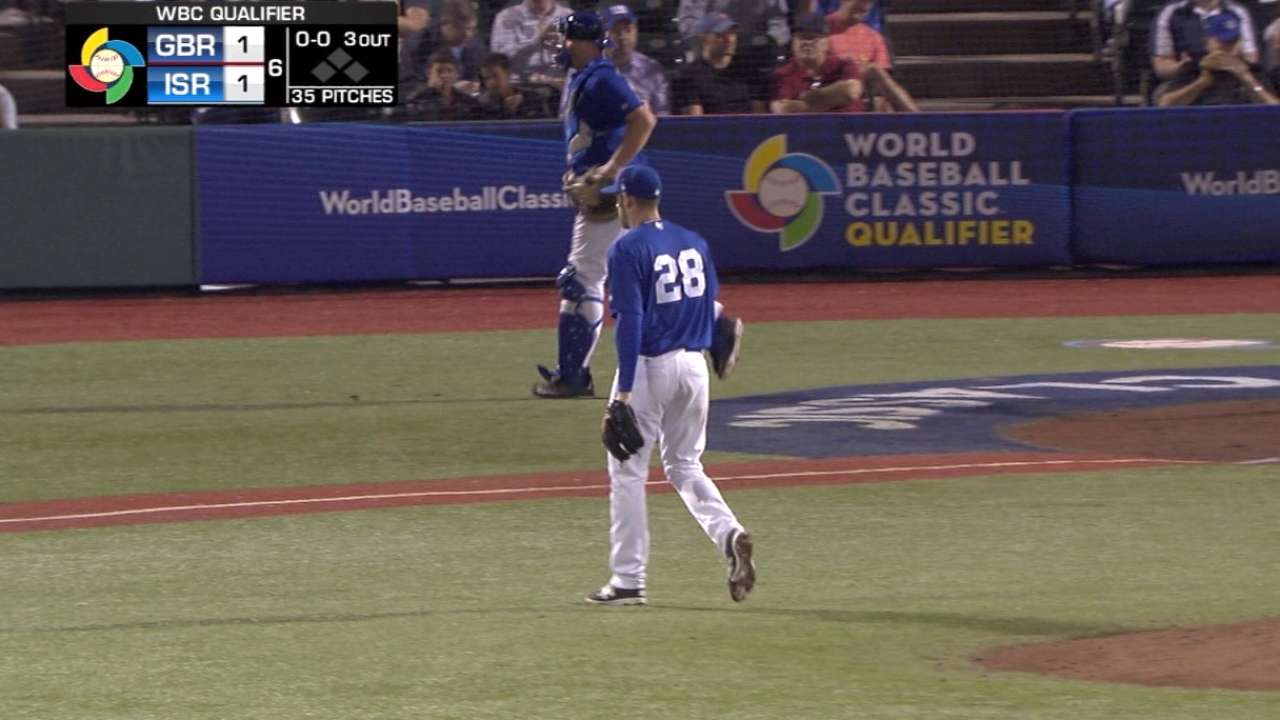 Israel also received three innings from Marquis, the 15-year MLB veteran who last pitched with the Reds in 2015. Marquis, 38, came out of retirement to pitch a few miles away from his home on nearby Staten Island. He allowed a run on two hits in three innings.
"You try to use your experience and competitiveness to get through," Marquis said. "Surprisingly, I felt pretty good."
But the strongest pitching performance of the night came from the losing side, as Roth completed six strong innings with nothing to show for it. The southpaw, who appeared in one game for the Texas Rangers this season, limited an Israeli lineup littered with Major League experience to one run. Roth scattered six hits, struck out four and walked none, and he was removed with a 2-1 lead as he approached the qualifier maximum of 85 pitches. Great Britain's night unraveled from there.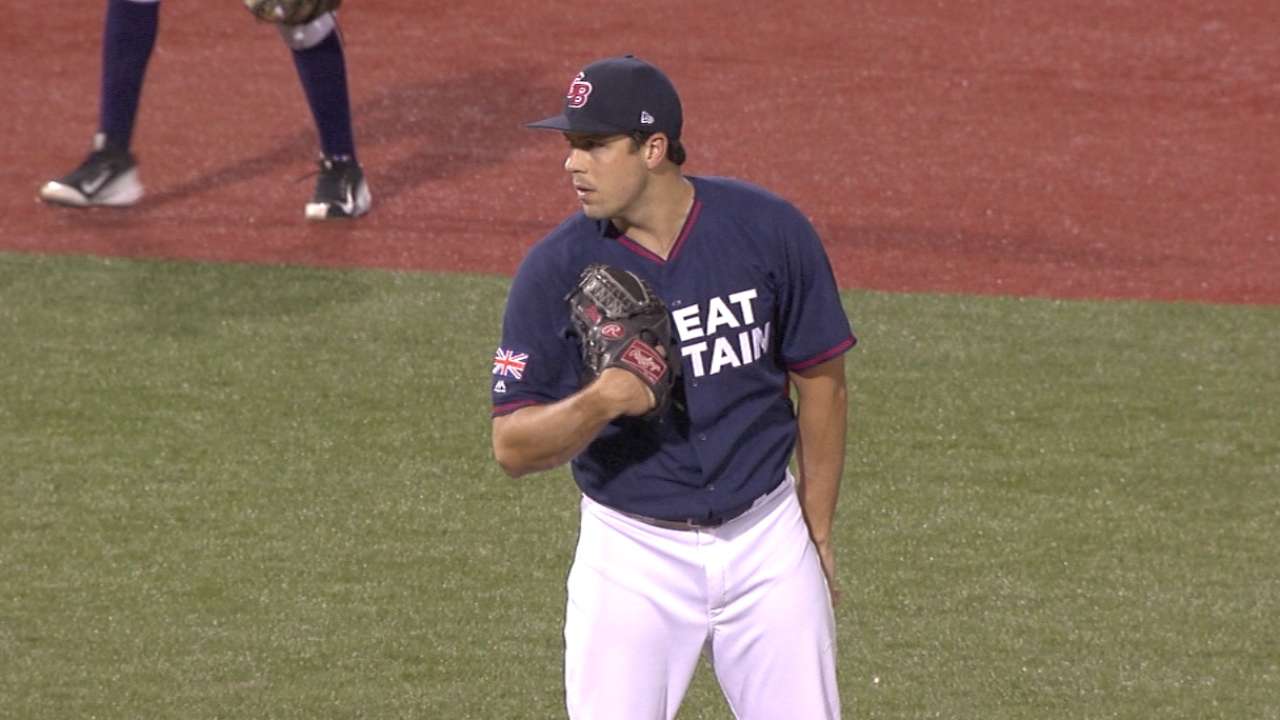 Twenty-five players with professional ties appeared in the game. Mets Minor League outfielder Champ Stuart went 3-for-4 with a stolen base and two runs for Great Britain, and Indians Minor Leaguer Todd Isaacs added two hits and two RBIs.
For Israel, former Red Sox, Orioles and Braves catcher Ryan Lavarnway rapped three hits and scored a run, while Padres Minor Leaguer Decker doubled and added a sacrifice fly.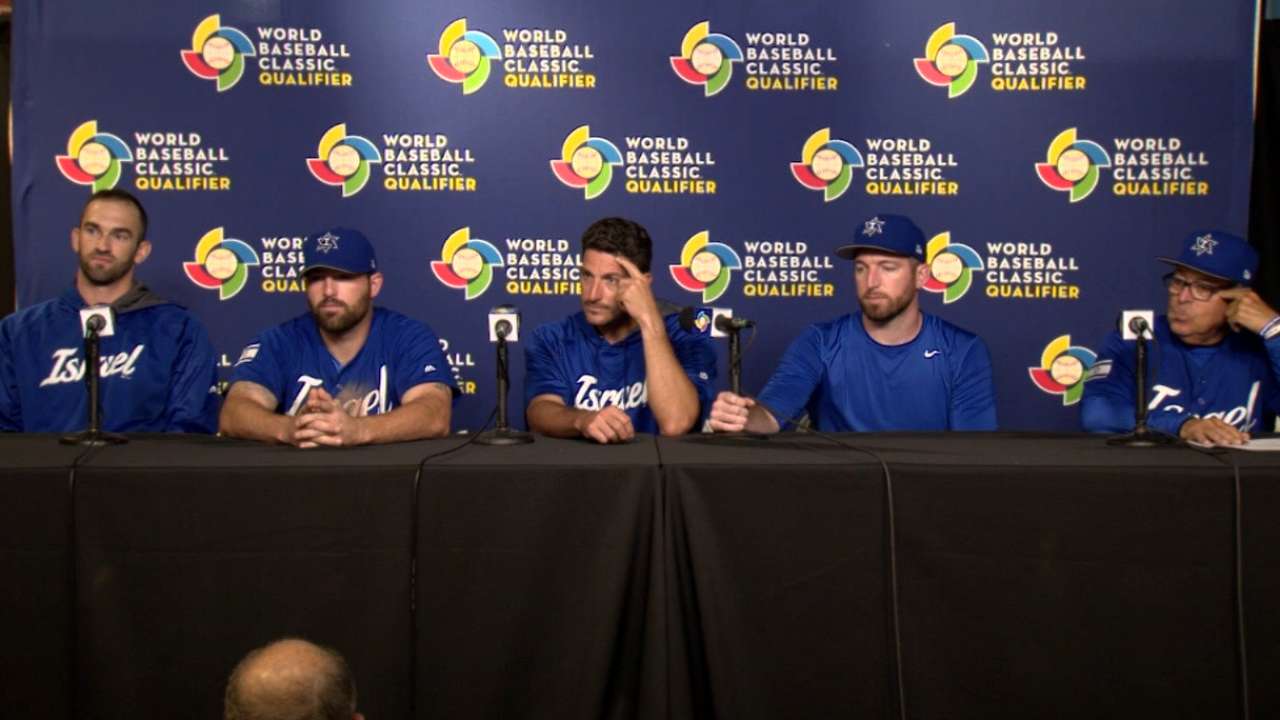 "Israel had a great increase in [baseball] participation after we played in 2012," Decker said. "Hopefully we can build on that this time around."
Joe Trezza is a reporter for MLB.com. This story was not subject to the approval of Major League Baseball or its clubs.