Freeman's 42-game on-base streak passes Chipper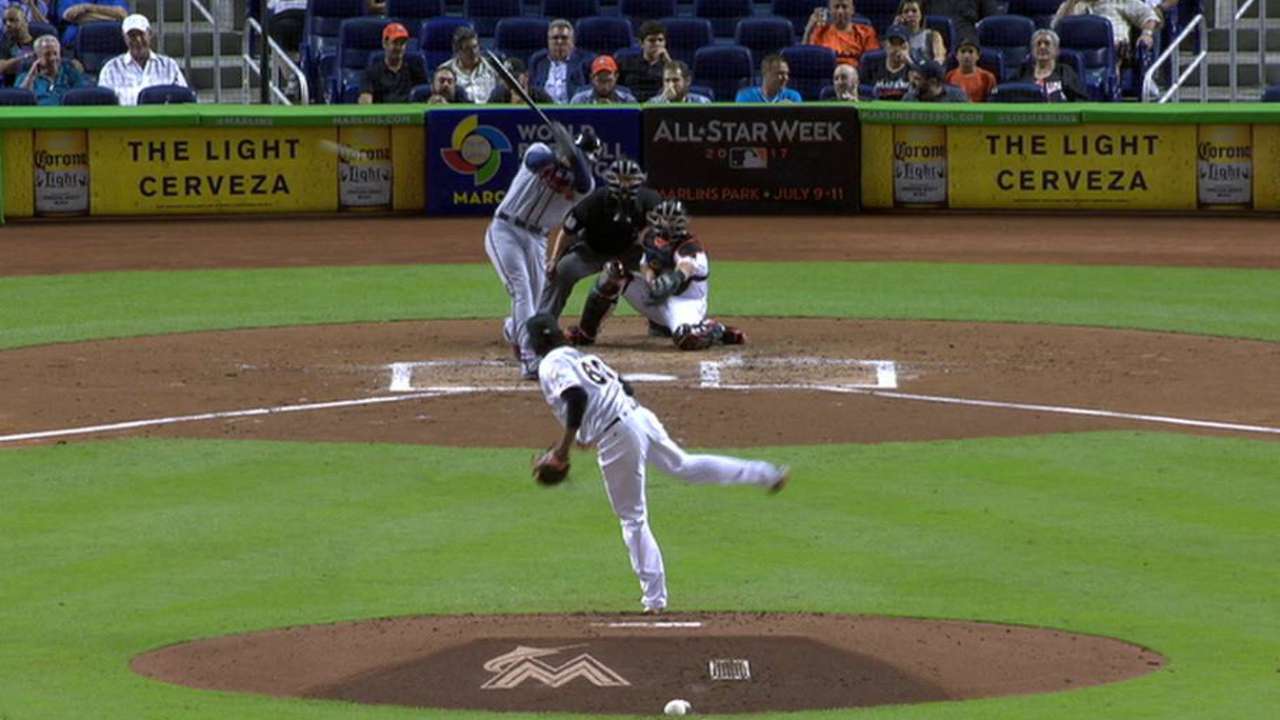 MIAMI -- Freddie Freeman now has the distinction of doing something his good friend Chipper Jones never did during his legendary career. But after extending his on-base streak to 42 games in Thursday's 6-3 win over the Marlins, the Braves first baseman laughed when he was asked if he now has bragging rights.
"I can never talk trash to Chipper," Freeman said with a laugh. "I'm nowhere close to that man. He's got me in every other area."
Freeman might be right, but Jones can't say he ever reached base in 42 consecutive games -- a feat Freeman secured when he extended MLB's longest active hitting streak to 26 games with a two-run single during Thursday's four-run third inning.
There are just two other Braves who can claim to have done so within the Atlanta era, which dates back to 1966. Gary Sheffield set the record in 2002 when he reached safely in 52 consecutive games. Dale Murphy had previously held the record courtesy of a 48-game streak produced in 1987.
Freeman is much closer to matching the Atlanta-record 33-game hitting streak his other close friend Dan Uggla produced in 2011.
The only other Atlanta players to produce a longer streak than Freeman's are Rico Carty (31 in 1970), Rowland Office (29 in 1976) and Marquis Grissom (28 in 1996).
Freeman's hitting streak is the second longest produced in the Majors this season. Boston's Jackie Bradley had a 29-game streak earlier this year, and his teammate Xander Bogaerts had the same 26-game streak Freeman currently has.
"Streaks are streaks," Freeman said. "They come and go. You try to ride them out as long as you can."
Mark Bowman has covered the Braves for MLB.com since 2001. This story was not subject to the approval of Major League Baseball or its clubs.