Kepler listed as day to day with neck strain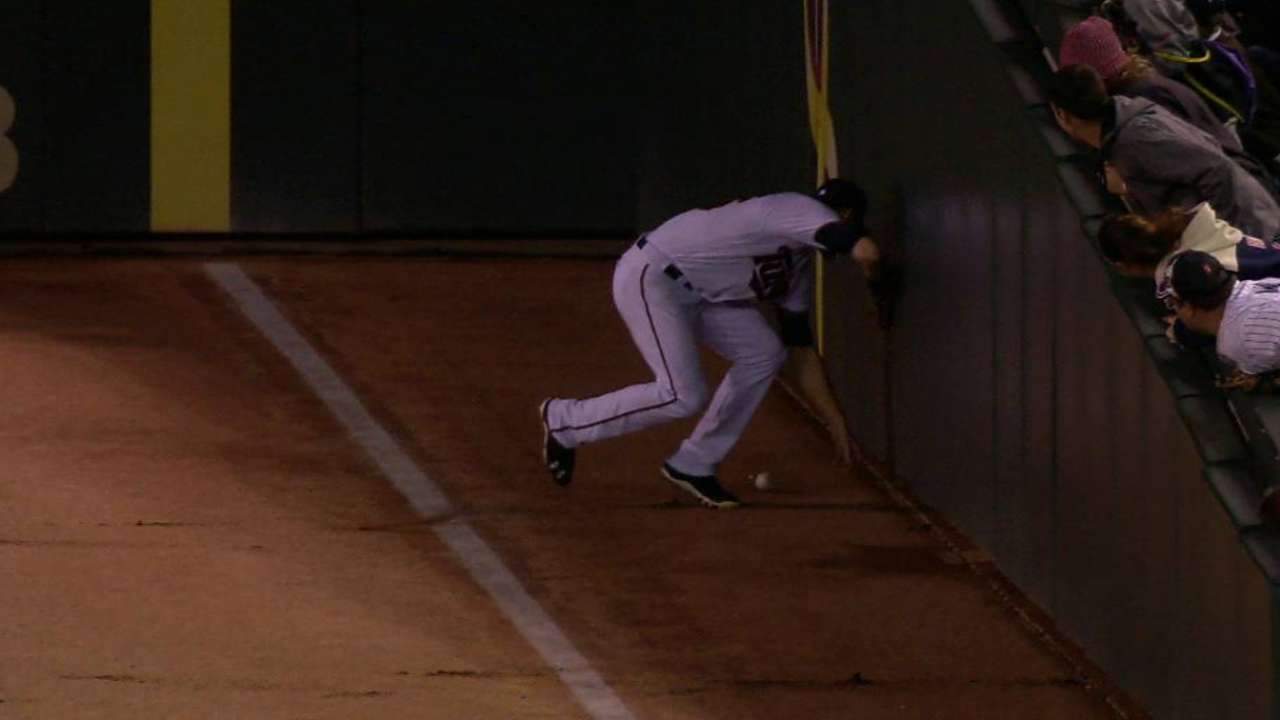 MINNEAPOLIS -- Twins rookie right fielder Max Kepler left Thursday night's 4-2 loss to the Tigers in the eighth inning with a mild neck strain. He's day to day and will be evaluated further on Friday.
Kepler injured himself trying to get to a double down the right-field line from Jose Iglesias to open the seventh. Kepler ran into the wall, and was charged with an error that allowed Iglesias to reach third.
Kepler remained in the game after the play, waving off manager Paul Molitor as he came out of the dugout. But in the eighth, Kepler was replaced defensively with Logan Schafer moving from left field to right. Eduardo Escobar shifted from third to left.
"He banged it pretty good there," Molitor said. "It started stiffening up and he lost some range of motion. We had to get him out of the game. We don't have a lot of bodies right now, which is kind of strange, but they've been going down. So we'll see how he responds tonight and see when he'll be available."
As Molitor noted, the Twins lost outfielders Danny Santana and Eddie Rosario to season-ending injuries, limiting their outfield depth to Byron Buxton, Robbie Grossman and Schafer. But Molitor said Escobar could be used in the outfield if needed, but that he'll stay away from putting Miguel Sano in the outfield.
The Twins have outfielder Adam Walker on their 40-man roster, but Molitor made it sound like they'll stick with their current roster.
"We'll make do," Molitor said. "Esco can go out there. I don't know that it's too smart to put Miggy out there. Esco is a little bit of protection and hopefully Kepler isn't out too long."
Rhett Bollinger has covered the Twins for MLB.com since 2011. Read his blog, Bollinger Beat, follow him on Twitter @RhettBollinger and listen to his podcast. This story was not subject to the approval of Major League Baseball or its clubs.