Tigers aren't celebrating rise in WC standings
Verlander says club is staying focused on 'the next' game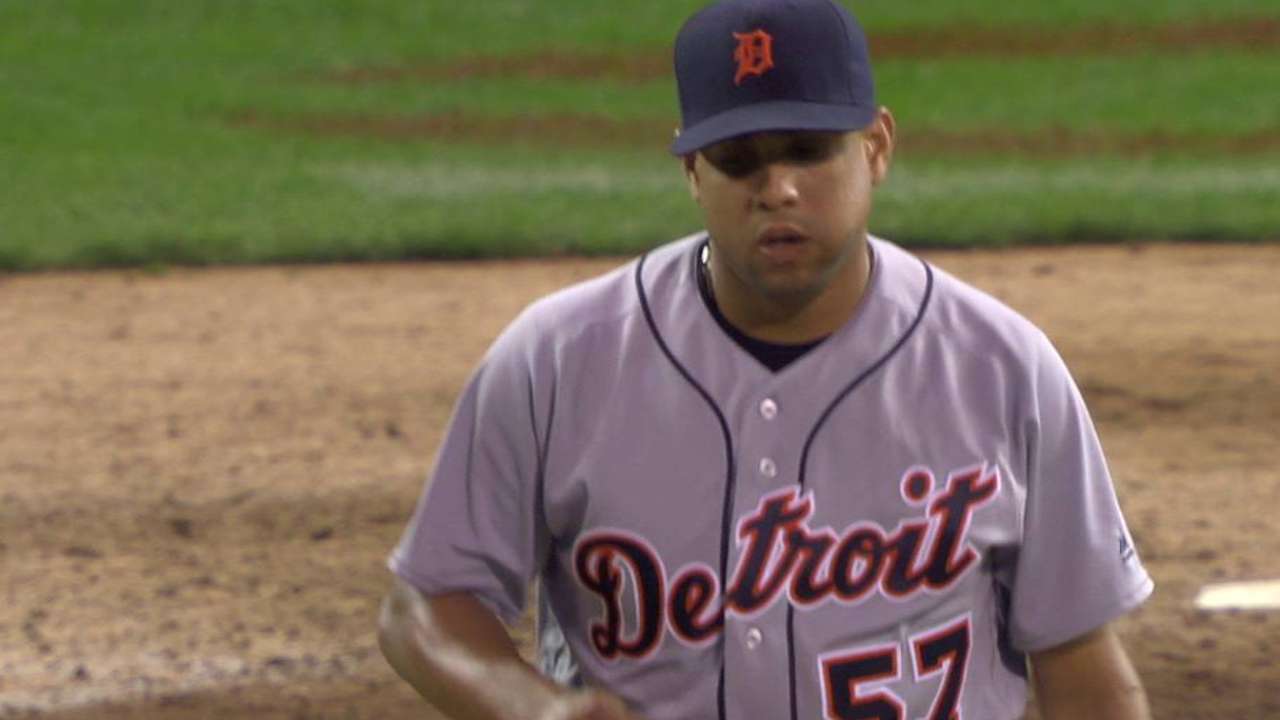 MINNEAPOLIS -- The visiting clubhouse at Target Field was far from celebration central for the Tigers on Thursday night like it has been in the past, when they clinched the American League Central title here a few years ago. No one was carrying manager Brad Ausmus in for a moonwalk.
Other than a mention of the standings, there was no sign that the Tigers -- having swept a doubleheader from the Twins after a 4-2 victory in the nightcap -- had shifted into the second AL Wild Card spot and a half-game lead over the Orioles.
And yet, compared to the silent clubhouse in Cleveland on Saturday after Justin Verlander's previous start, it was jubilant.
"I don't think it's any different," Verlander said after his 11 strikeouts in six innings in the nightcap. "I think this ballclub is kind of unique. Everything is matter of fact. You've got the end goal and we're all working towards that, and I don't think anybody's going to let ups and downs, ebbs and flows get to you until the end of the season.
"Hopefully we celebrate and get to pop some bottles. But until that time comes, it's on to the next one every day."
Even if they didn't exalt in it, what the Tigers did here meant something. It wasn't simply about taking care of business with a series sweep. They were a wounded club, physically and mentally after having lost two of three to the first-place Indians to all but seal the division race. They put the disappointment out of mind, focused on what was in front of them and played winning baseball.
"Like I've said before, we worry about what we do," Miguel Cabrera said. "We can't control what the other teams do. If they lose, that's good for us, but we have to take care of business and see what happens."
The Tigers did in a slightly different style than usual. Even with big home runs from Justin Upton and Victor Martinez in Game 1, this was a pragmatic offense, from Cabrera's dash around the bases in Tuesday's series opener to three runs scoring on plays other than hits in both games of the doubleheader.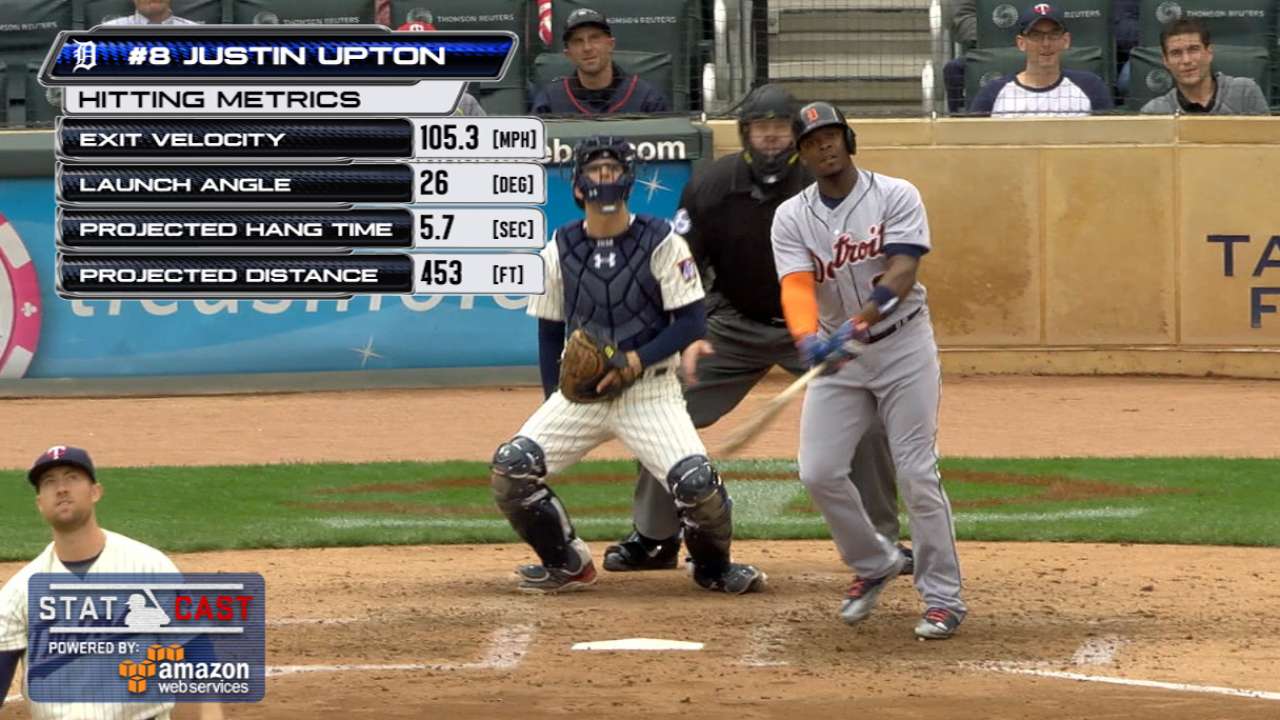 "Home runs are hard to come by now," Andrew Romine said. "Pitchers aren't going to be pitching the same way they were. So stealing, hitting and running, bunting a lot more than we used to. It's different baseball. It's almost playoff baseball, because we're trying to get there."
They're in line for that now, having erased what had been a three-game Wild Card deficit in four games. What that means for the Tigers depends on who you ask.
"We control our own destiny now," said Ian Kinsler, who expects to return to action on Friday after missing this series with concussion symptoms. "We've got 10 games left, and if we win all 10 of them, we're going to be in the playoffs. There's not as much scoreboard watching going on. You have to control the game that you're playing. If we can do that, we're going to be in a good spot."
Verlander took a different, mathematical view.
"I know that it gives you a little bit more of a cushion," he said. "If you're down a game and you lose one and they win, now you're down two. With 10 games to go, every loss or win is big, so it gives you a little bit of a margin for error."
Part of it could be the realization of the difficulty ahead. The Tigers are home for their next seven games, but they'll face the tough end of the Royals' rotation -- Danny Duffy, Yordano Ventura and Edinson Volquez -- before a four-game set with the Indians.
"This is not getting any easier," manager Brad Ausmus said.
Jason Beck has covered the Tigers for MLB.com since 2002. Read Beck's Blog, follow him on Twitter @beckjason and listen to his podcast. This story was not subject to the approval of Major League Baseball or its clubs.