Tigers tack on runs off WPs, intentional BBs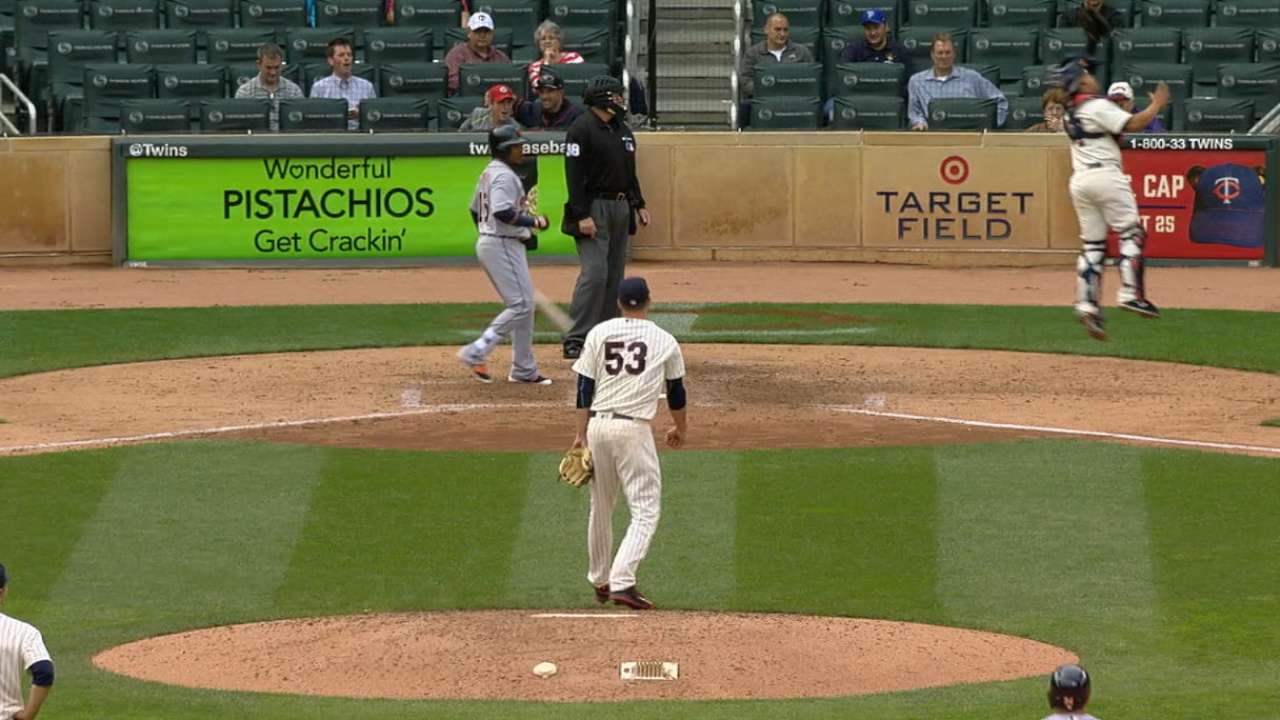 MINNEAPOLIS -- While discussion continues on whether the intentional walk should be made automatic, without the need to throw the actual pitches, the Tigers are glad Twins reliever Pat Light still had to do it. They picked up an insurance run out of it.
"It doesn't happen very often," manager Brad Ausmus said after the Tigers' 9-2 win over the Twins on Thursday afternoon at Target Field. "But honestly, that's why I hope they don't change that rule, because it does happen from time to time."
In fairness, Erick Aybar was already at a 3-1 count by the time the Twins decided to put him on with first base open in the ninth. Light's 2-1 pitch, a breaking ball, skipped off catcher Juan Centeno and off to the Tigers' dugout, moving James McCann and Justin Upton to second and third.
Centeno stood up for ball four. Light lofted a ball up and over his head.
It wasn't anything Upton expected, but he was ready when it happened, dashing home to give the Tigers a 4-2 lead.
"You have to be in the game," Upton said. "You have to be watching the game. When that ball left his hand, I kind of took a step or two and was able to get down the line when it went over his head."
Upton was the first of two Tigers to score on wild pitches that inning. The other one, oddly enough, came on strike three. J.D. Martinez swung and missed at a Michael Tonkin slider in the dirt, but the ball skipped past Centeno as Cameron Maybin bolted from third. Martinez was safe at first, and the Tigers had a 9-2 advantage.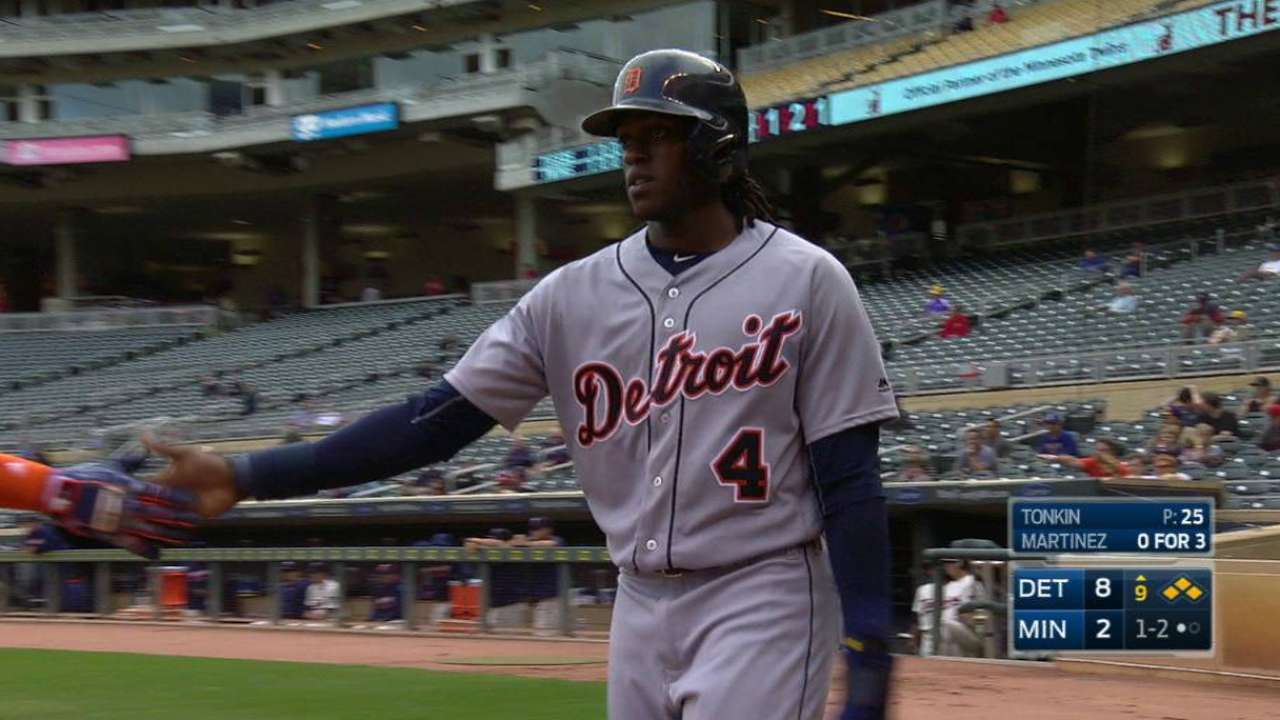 "We all saw what happened in there in the ninth," Twins manager Paul Molitor. "We've seen a lot of these games where things deteriorate late. You're hoping your guys can keep it close and give your offense a chance to somehow get even or take the lead late. But we've had a tendency to put up crooked numbers late on the wrong side of the board."
Jason Beck has covered the Tigers for MLB.com since 2002. Read Beck's Blog, follow him on Twitter @beckjason and listen to his podcast. This story was not subject to the approval of Major League Baseball or its clubs.