Red Sox hot-corner battle heats up down the stretch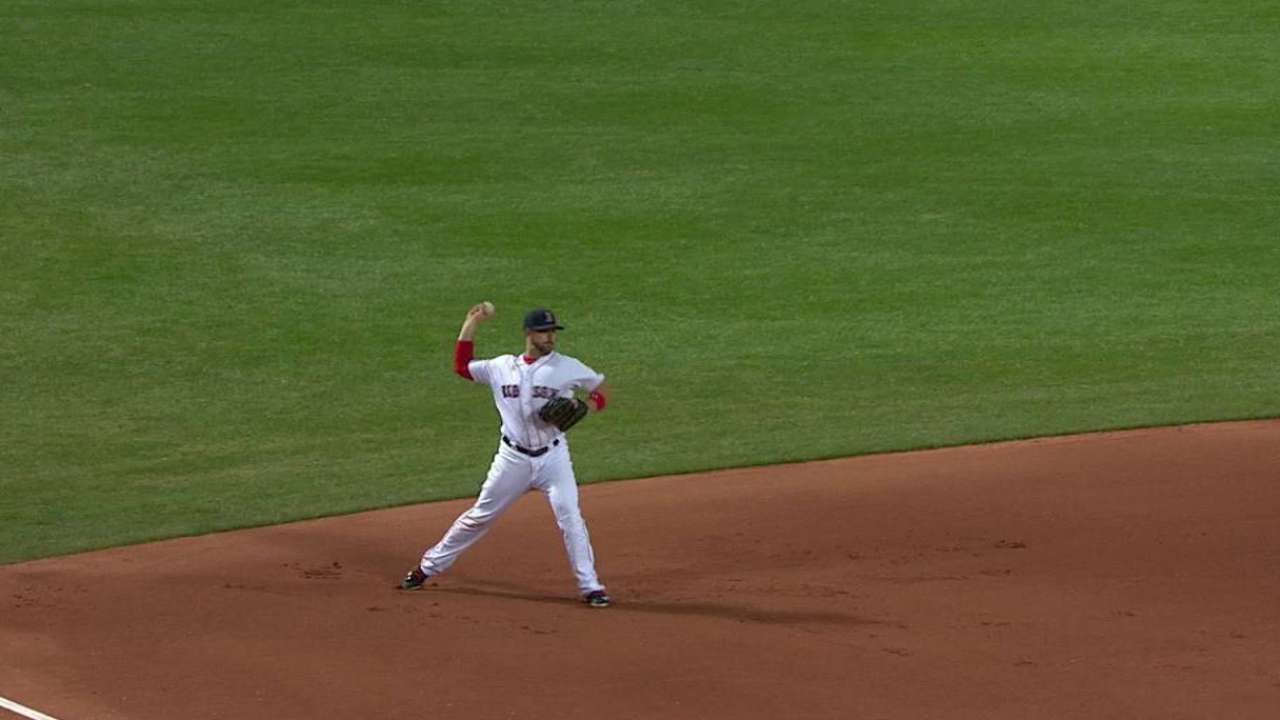 BALTIMORE -- Though the Red Sox have just 10 games left in the regular season, third base is a position still up for grabs as the postseason nears.
Travis Shaw, the starter for Thursday night's series finale with the Orioles, leads the team with 97 starts at the hot corner.
The position has turned into more of a rotation of late, with manager John Farrell waiting for someone to get hot.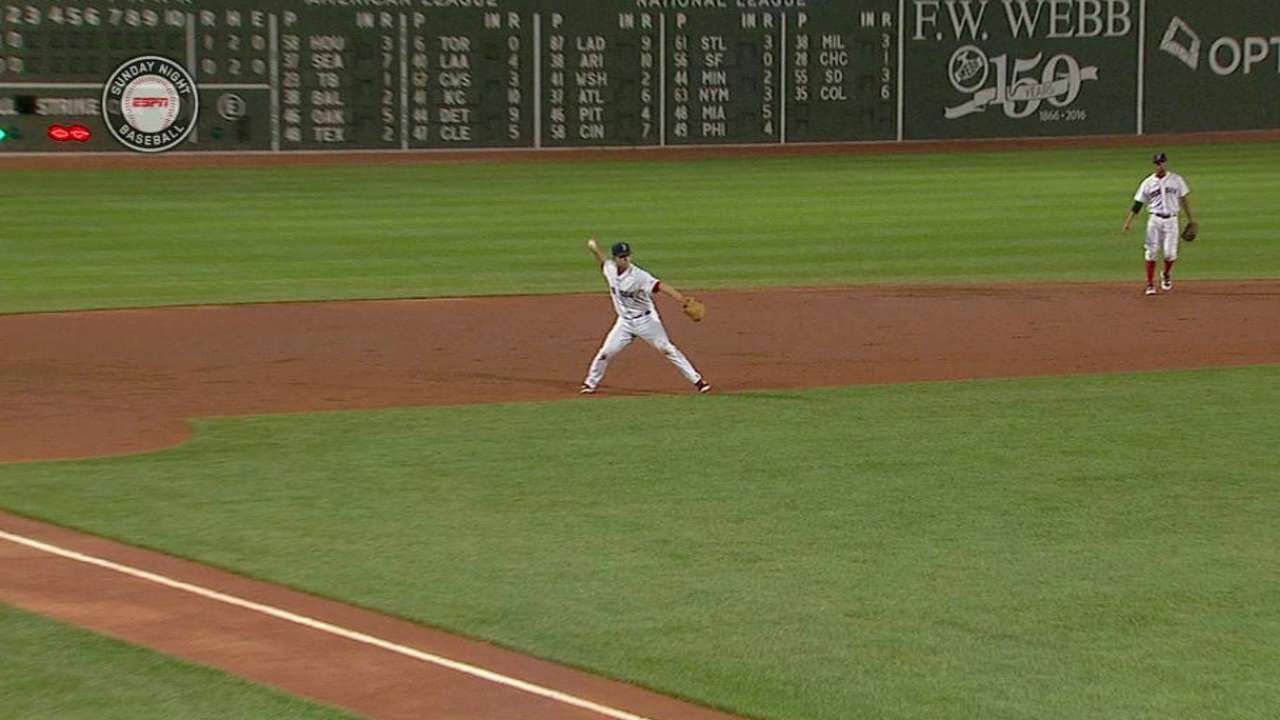 Shaw, Aaron Hill and Brock Holt are the three players jockeying for playing time at third. Top prospect Yoan Moncada was added to the roster in September, but the club has since determined that he's not ready to play regularly in a pennant race.
"That's a position, to be very candid, that's why Moncada came here," said Farrell. "We're looking for production at third base to continue to climb. Guys are here that have done it. It's a spot that can further be grabbed. We don't ever want to just hand a spot just because you hit right-handed or left-handed."
The way Farrell has generally approached it of late is for Shaw to start against righties and Hill against lefties.
But now that Holt is healthy again and not getting much playing time in the outfield, he could also hit his way into the equation at third.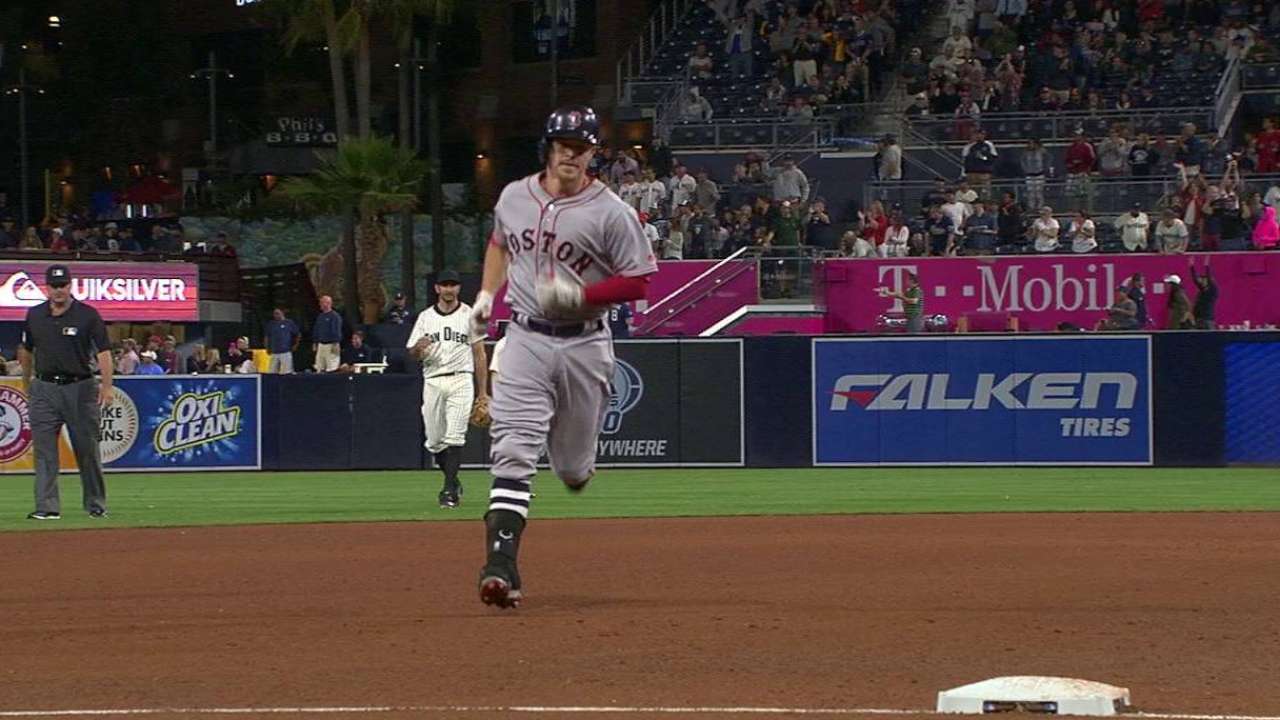 "In his case, because of his flexibility on the defensive side, he could find himself there if he's swinging the bat with some consistency there," said Farrell. "I don't want to rule anything out at this point."
It's not unprecedented for the Red Sox to have positional uncertainty this late in a contending season.
In 2007, Jacoby Ellsbury took over center field from Coco Crisp in the middle of the American League Championship Series. The opposite happened in '08.
And in the championship season of '13, Farrell made two lineup adjustments during the World Series, inserting Jonny Gomes in place of Daniel Nava in left field and having David Ross supplant Jarrod Saltalamacchia behind the plate.
"All of our guys are recognizing that how guys perform is not only important for us, but to them and because third base has been a little bit unsettled this year," said Farrell. "Travis was there the majority of the year, obviously. But over the last month or so, six weeks, it's been a little bit more unsettled just because of the overall production."
Ian Browne has covered the Red Sox for MLB.com since 2002. Follow him on Twitter @IanMBrowne and Facebook This story was not subject to the approval of Major League Baseball or its clubs.