Source: Rangers to sign Cuban INF Perez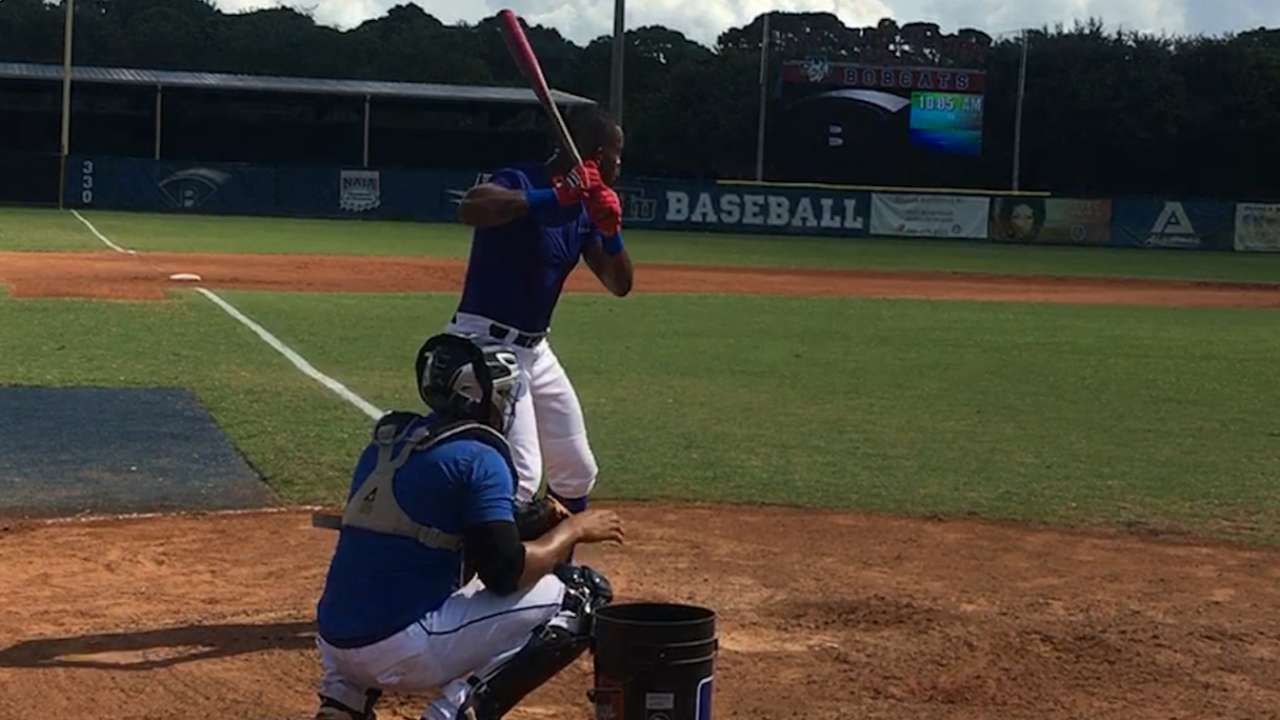 The Rangers on Thursday agreed to a $1.1 million deal with Cuban infielder Yanio Perez, a source told MLB.com's Jesse Sanchez. The club has not confirmed the report.
Perez, who turned 21 on Aug. 10, ranks 13th on MLBPipeline.com's list of this year's top 30 International Prospects. He became eligible to sign on May 20, after leaving Cuba last summer.
Perez is a 6-foot-2, 205-pound right-handed batter and thrower, and scouts see his power as his best tool, although it is raw. He also gets good marks for his makeup and running speed. On the other hand, some scouts have questions about Perez's athleticism and his ability to stick at third base.
In Cuba, Perez gained some international experience with the Under-15 National Team and Junior National Team. He also played the 2013 and '14 seasons -- at ages 18-19 -- in the Cuban Serie Nacional, batting .259/.335/.328 with two home runs and 48 RBIs in 143 games for Artemisa.
Before landing with the Rangers, Perez reportedly drew interest from teams such as the Padres, Astros, Rockies and Reds.
Andrew Simon is a reporter for MLB.com. Follow him on Twitter @AndrewSimonMLB. This story was not subject to the approval of Major League Baseball or its clubs.