Matz's shoulder sore, will not start Friday
Setback means lefty is unlikely to be in Mets' postseason rotation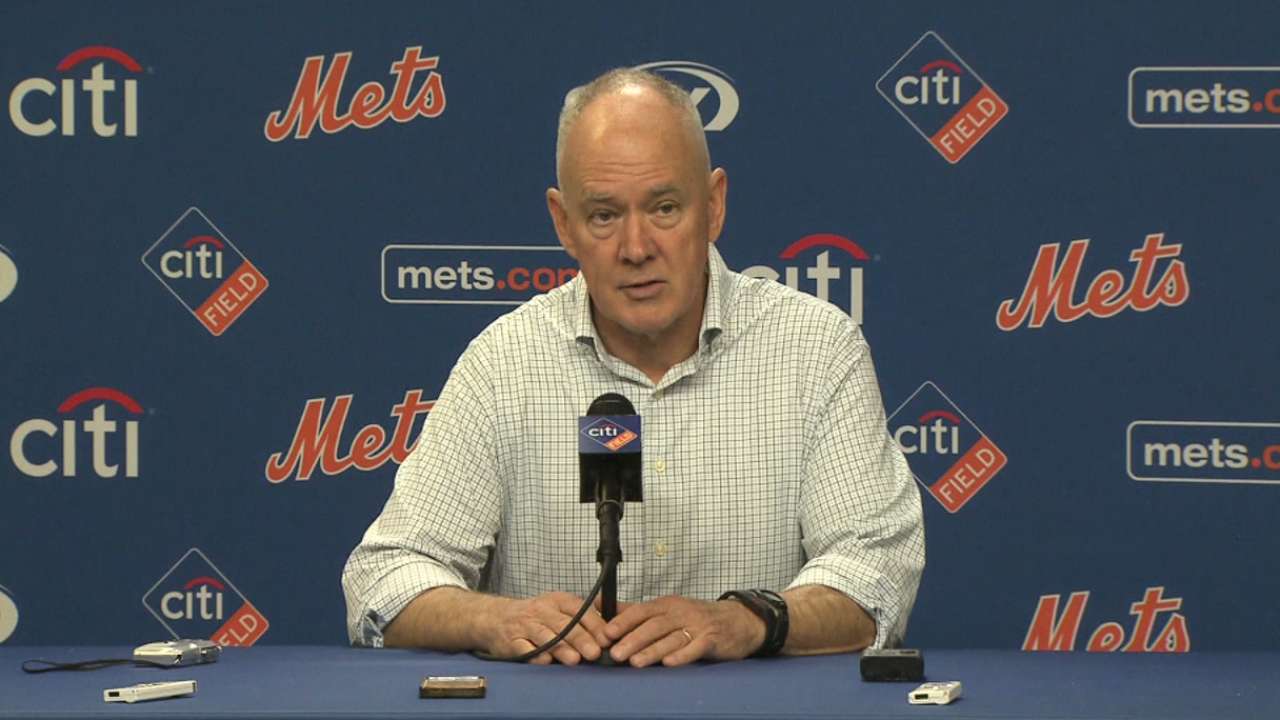 NEW YORK -- Steven Matz won't return to the Mets' rotation Friday, and there's a real chance the 25-year-old left-hander won't pitch again this season.
Matz, who hasn't appeared in a game since Aug. 14 because of a left shoulder impingement, woke up Thursday morning with more pain and discomfort in the shoulder. A day after saying Matz was "good to go" to face the Phillies, the Mets had to switch course Thursday and shut him down again.
Rookie right-hander Gabriel Ynoa, who made his first Major League start Sunday against the Twins, will take Matz's spot against the Phillies.
While the Mets didn't officially shut Matz down for the season, manager Terry Collins said it would be difficult for Matz to build up enough to be part of a possible postseason rotation. Matz won't even try to throw again until the pain goes away, and he's expected to see a doctor to make sure he's not dealing with anything more serious.
"When you're talking about the shoulder, you're talking serious territory," Collins said.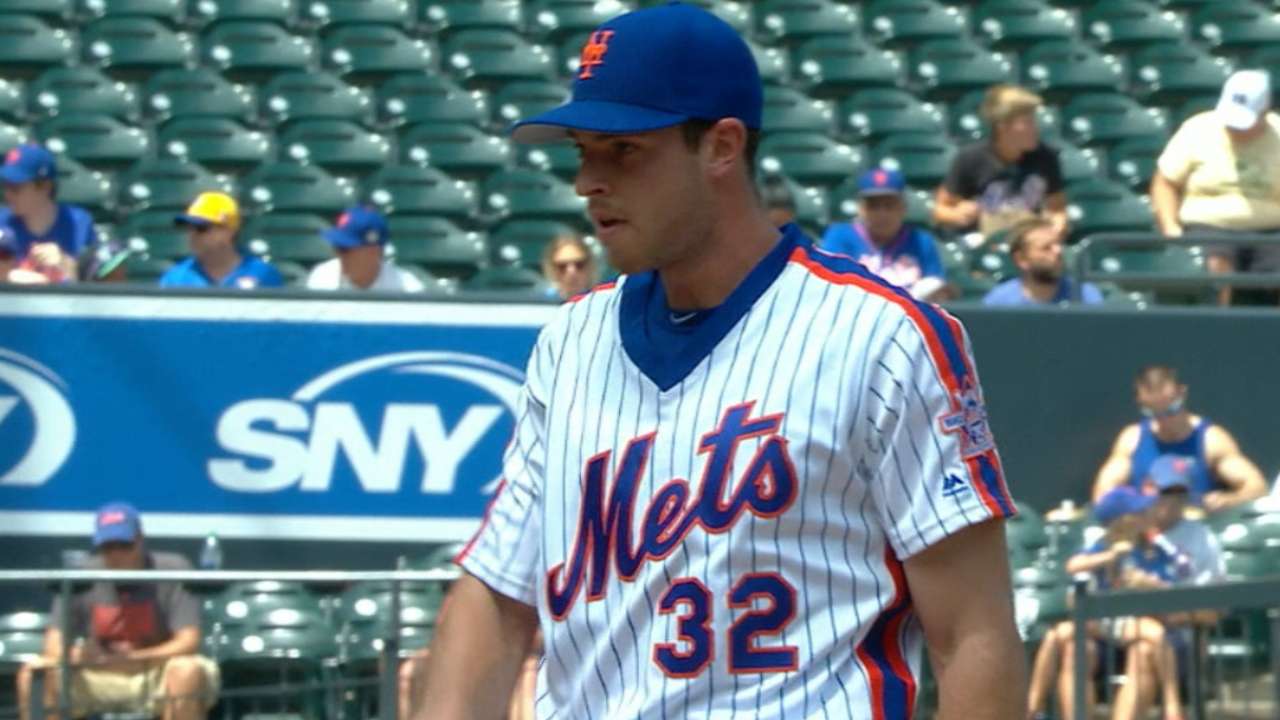 Matz had an MRI exam done on the shoulder last month, after he was shut down the first time. The Mets said the MRI showed no structural damage, and that their data on his delivery didn't show any troublesome signs. Matz eventually began throwing again in hopes of returning this season.
"It's frustrating," he said. "I want to help the team the best I can."
The loss of Matz leaves the Mets with just two starters from their original five-man rotation. Matt Harvey had surgery in July to correct thoracic outlet syndrome, and Jacob deGrom had surgery Wednesday to repair an ulnar nerve issue in his right elbow.
The Mets have relied on Noah Syndergaard, who is lined up to pitch in the Oct. 5 National League Wild Card Game if the Mets can make it there. Bartolo Colon has been the other rotation stalwart, and he's lined up to pitch the final game of the regular season, if needed.
With Harvey, deGrom and now Matz unavailable, the Mets will need to rely on rookies Ynoa, Seth Lugo and Robert Gsellman the rest of the season, and would need one or two of them starting in the postseason, as well. While Lugo and Gsellman have pitched very well, the Mets would obviously rather be relying on pitchers who have been there before.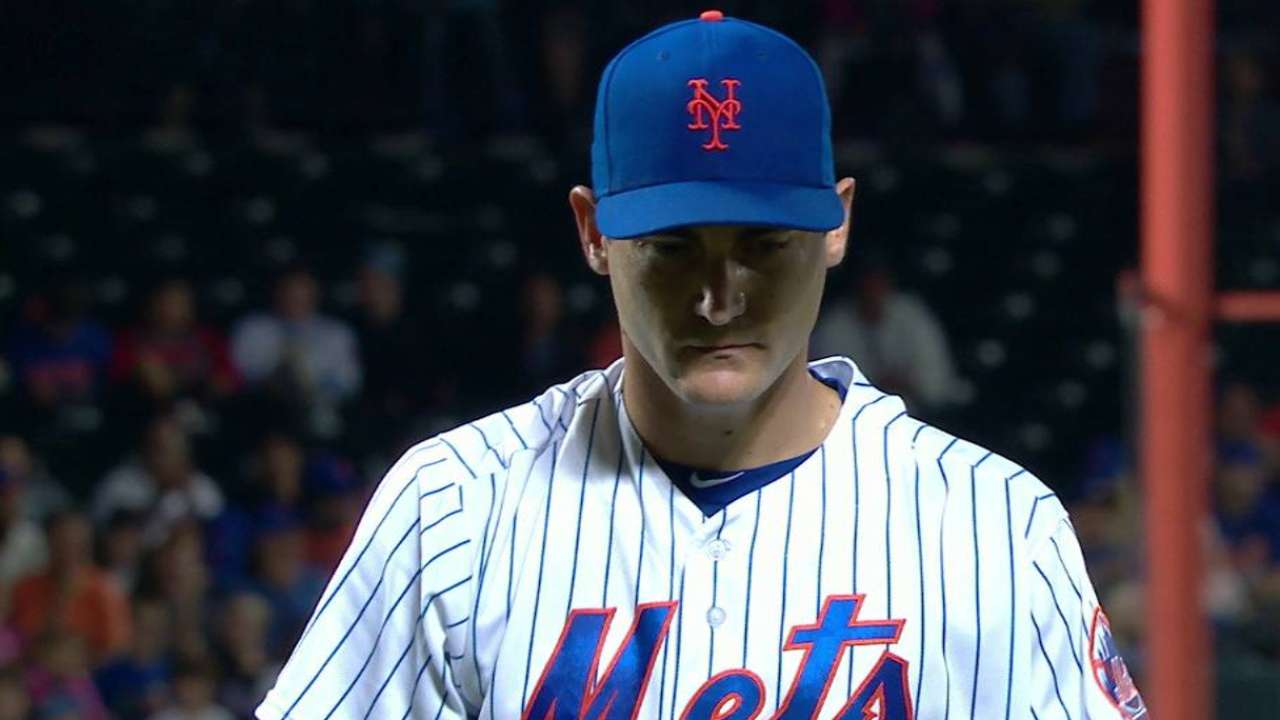 Matz has made just 28 career starts in the regular season, but he also made three postseason starts for the Mets last October. This season, he is 9-8 with a 3.40 ERA, despite pitching much of the season with a bone spur in his left elbow that will likely require surgery this winter.
The Matz news Thursday was similar to what happened last weekend with deGrom. A day before he was scheduled to return to the rotation, the Mets announced he had been shut down, and that Ynoa would start in his place.
"Yeah, it's a flashback," Collins said. "When the trainer walked in my office, I started shaking my head."
Matz had experienced no problems when he threw a 27-pitch bullpen session Wednesday afternoon, but doctors had told him not to push it if he experienced any of the same symptoms he first felt in August. When he woke up Thursday, those symptoms (pain, discomfort) were back, and he said the pain was similar to what he felt when he first went on the disabled list.
"At this point, I don't have an answer," Matz said. "We're just going to take another look at it, see where I'm at."
Where he's at right now is on the sideline, unable to pitch. And the Mets are looking to fill another hole in their starting rotation.
Danny Knobler is a contributor to MLB.com based in New York. This story was not subject to the approval of Major League Baseball or its clubs.