5 days in 2016 that set Cubs on their path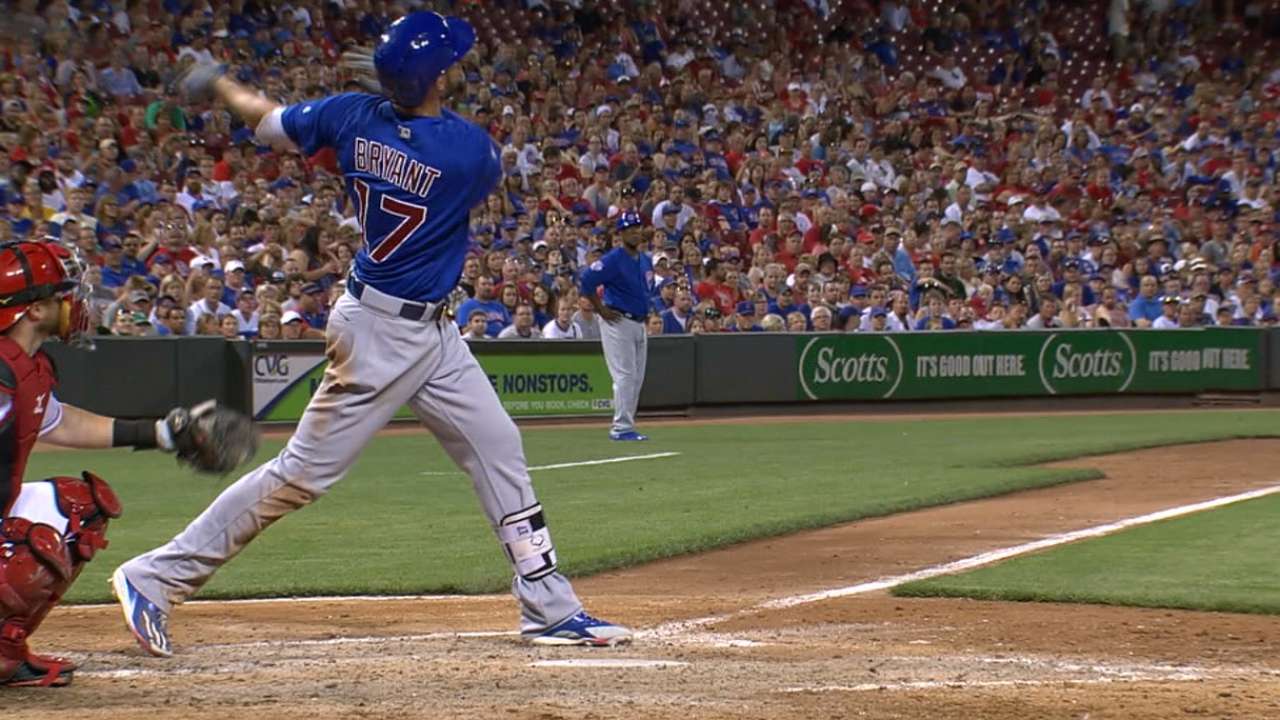 CHICAGO -- How did the Cubs win the National League Central? Good pitching, defense, having two NL Most Valuable Player Award candidates in Anthony Rizzo and Kris Bryant and some wizardry by manager Joe Maddon certainly helped. Here are five moments during the season that contributed to the Cubs' first division title since 2008.
1. Dexter Fowler's return: Feb. 25 in Mesa, Ariz.
On Feb. 25, Maddon gathered the players on one of the practice fields at the Cubs' spring complex, saying he had a special announcement. Fowler, who had rejected a qualifying offer from the team in November and was rumored to be headed to the Orioles, suddenly appeared. Said Fowler: "My heart's here." His return meant the Cubs had their leadoff man back, and free-agent acquisition Jason Heyward could return to right field, where he was more comfortable.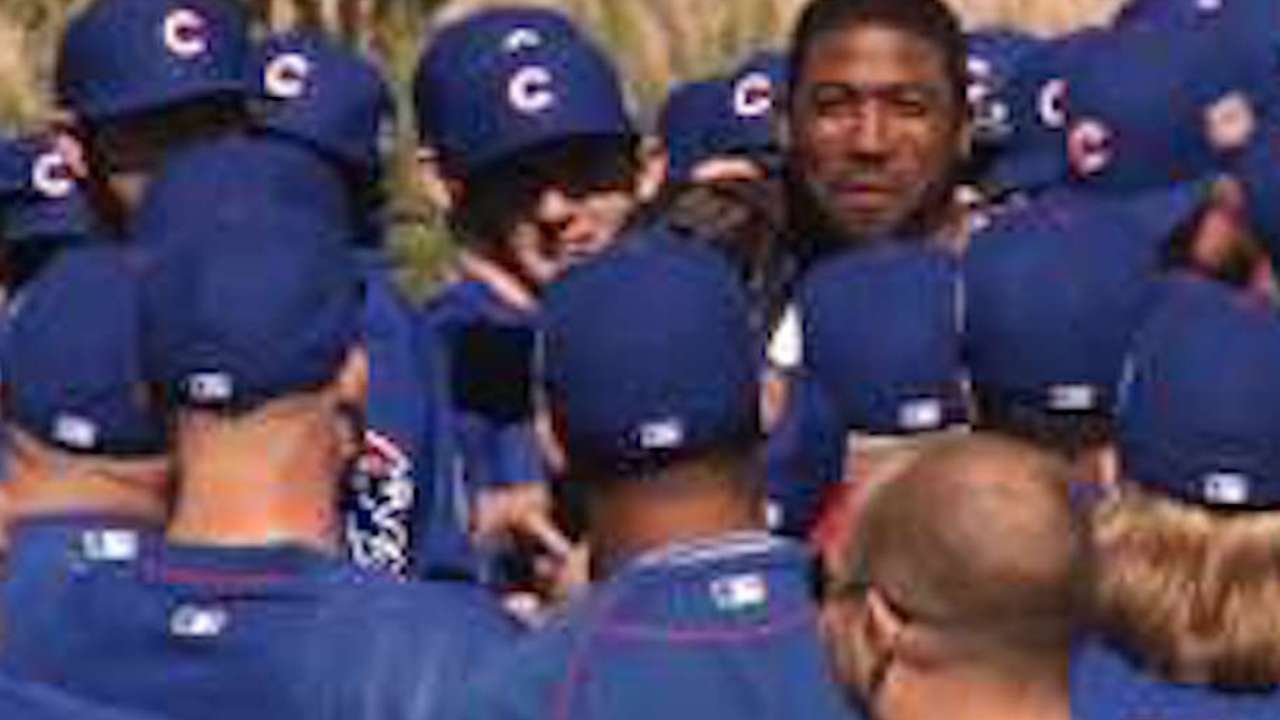 2. Willson Contreras' debut: June 19 at Wrigley Field
Contreras was batting .350 at Triple-A Iowa when the top prospect was promoted to the big leagues, and he made quite a first impression. In his first plate appearance on June 19, the young catcher belted a pinch-hit two-run homer against the Pirates. Contreras was the first Cubs player with a homer in his first plate appearance since Jorge Soler did so on Aug. 27, 2014, at Cincinnati. The goal was to let Contreras learn from veterans Miguel Montero and David Ross, and the rookie has done that.
3. Pitchers in the outfield: June 28 at Cincinnati
Maddon likes a versatile roster, and that was made clear in a 15-inning game against the Reds. In the 13th inning, Maddon called on Joel Peralta to pitch, but he also inserted left-handed reliever Travis Wood in left field. Right-handed reliever Spencer Patton started the Reds' 14th, and after he got Brandon Phillips to fly out, Patton switched places with Wood, who got Jay Bruce to ground out, and then switched again with Patton. The Cubs scored the game-winning run in the 15th, although they needed pitcher Jason Hammel to pinch-hit. In the bottom of the 15th, reliever Pedro Strop, a former shortstop, was in left with Wood finishing the game.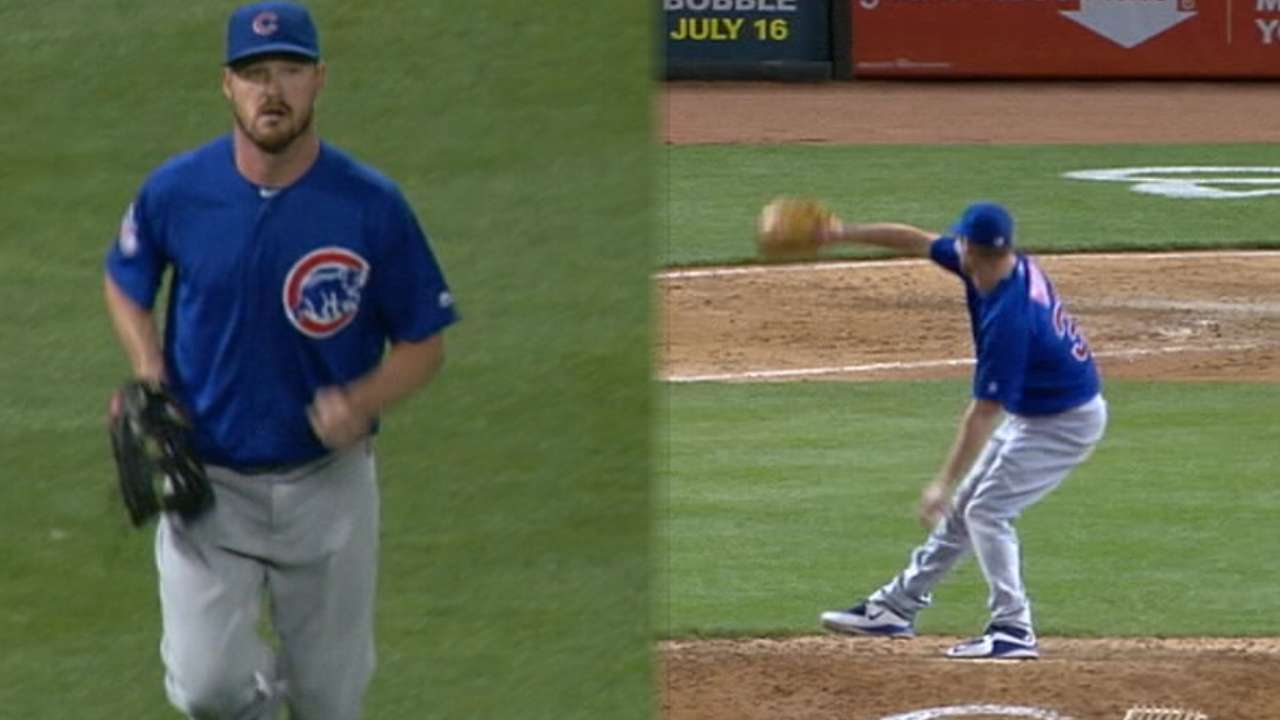 4. The Bryant Game: June 27 at Cincinnati
Bryant made Major League history at Great American Ball Park, hitting three home runs and two doubles against the Reds. He finished with six RBIs and scored four runs. What's also impressive is that Bryant played three positions in the game, moving from third base to right field to left field. Bryant was named to the NL All-Star team at third base.
5. Cubs acquire Aroldis Chapman: July 25
The Cubs' bullpen got a jolt of energy on July 25, when the team acquired one of the elite pitchers in the game in a five-player deal with the Yankees. Chapman has created an interesting phenomenon at Wrigley Field. He throws a pitch, and there's a pause as everyone, including the players, waits to see the radar-gun reading on the scoreboard flash 100 mph or more.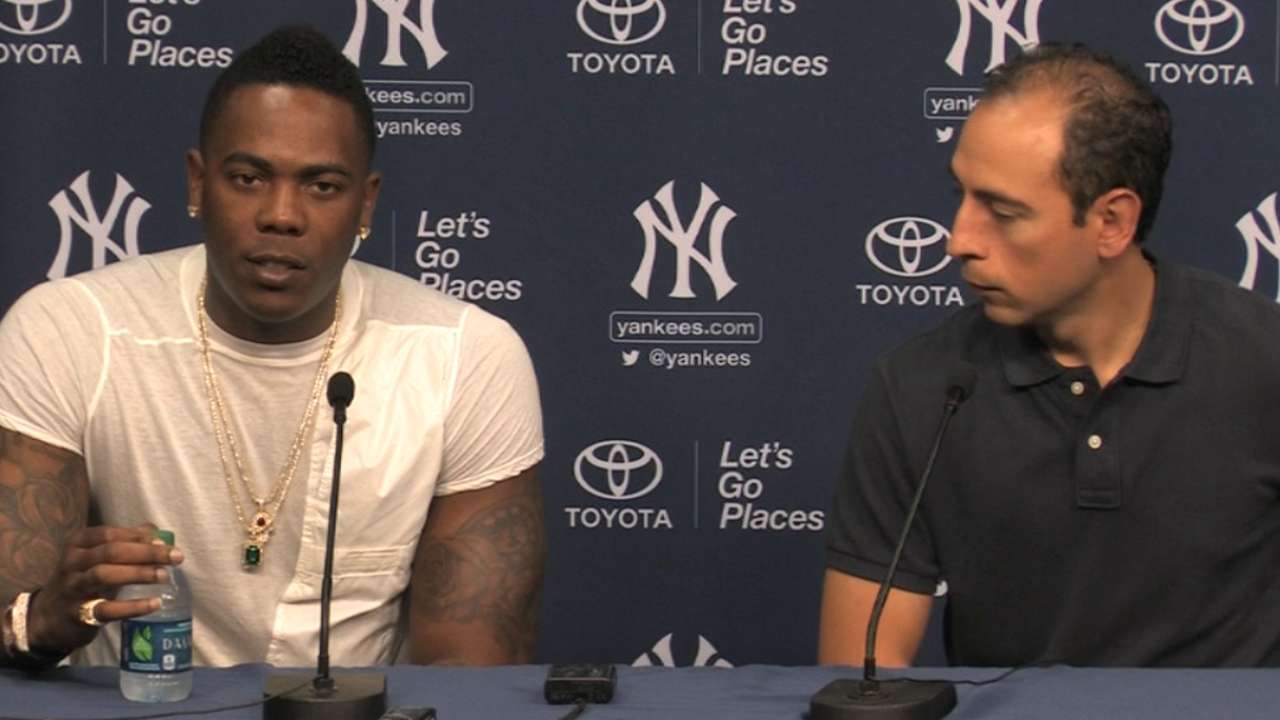 Carrie Muskat has covered the Cubs since 1987, and for MLB.com since 2001. She writes a blog, Muskat Ramblings. You can follow her on Twitter @CarrieMuskat and listen to her podcast. This story was not subject to the approval of Major League Baseball or its clubs.