Zimmermann slated for next sim game Monday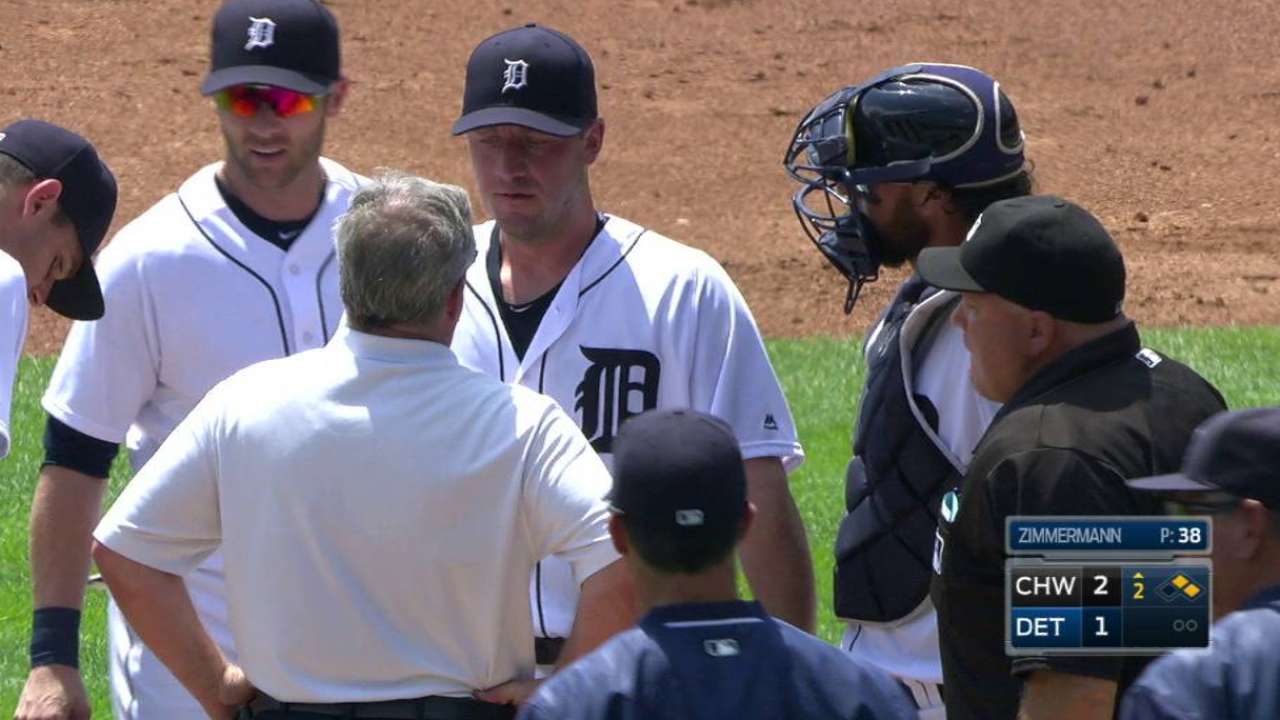 MINNEAPOLIS -- The rotation of Jordan Zimmermann simulated games will continue for one more turn. And as Zimmermann prepares for another session Monday at Comerica Park, the veteran starter's hopes of returning to the Tigers' rotation are dimming.
Zimmermann has made two simulated starts since giving up six runs in 10 batters against the Orioles a week and a half ago. While both the right-hander and manager Brad Ausmus have said he feels healthy after missing the better part of 2 1/2 months with what was classified as a neck strain, Zimmermann's pitching hasn't been encouraging.
"It's more consistency with his mechanics," Ausmus said.
To that end, Zimmermann's last simulated game on Tuesday was a mix of solid contact and swings and misses over 68 pitches.
"The batters will tell you what he's doing," Ausmus said, "stuff, location."
With Zimmermann back on sim-game duty Monday, Buck Farmer will most likely make at least one more turn in Detroit's rotation, starting Monday's series opener against the Indians at Comerica Park. The fifth spot in the rotation, which has been a mix of candidates over the past few weeks, will come up one more time with the next-to-last game of the regular season next Saturday at Atlanta.
How Zimmermann looks in the simulated game, how Farmer and Sanchez pitch in their respective starts and where the Tigers stand in the postseason chase could all impact who starts that game. Bringing back Zimmermann with a playoff berth on the line would be a daring move, but as long as he feels healthy enough, Detroit is willing to continue working with him rather than shut him down.
"We just have to continue to do everything we can to get him ready," Ausmus said, "because we don't know how long we'll be playing. Simple as that."
Jason Beck has covered the Tigers for MLB.com since 2002. Read Beck's Blog, follow him on Twitter @beckjason and listen to his podcast. This story was not subject to the approval of Major League Baseball or its clubs.