MLB.com Columnist
Jim Callis
Who will be MLB's Top 10 prospects a year from now?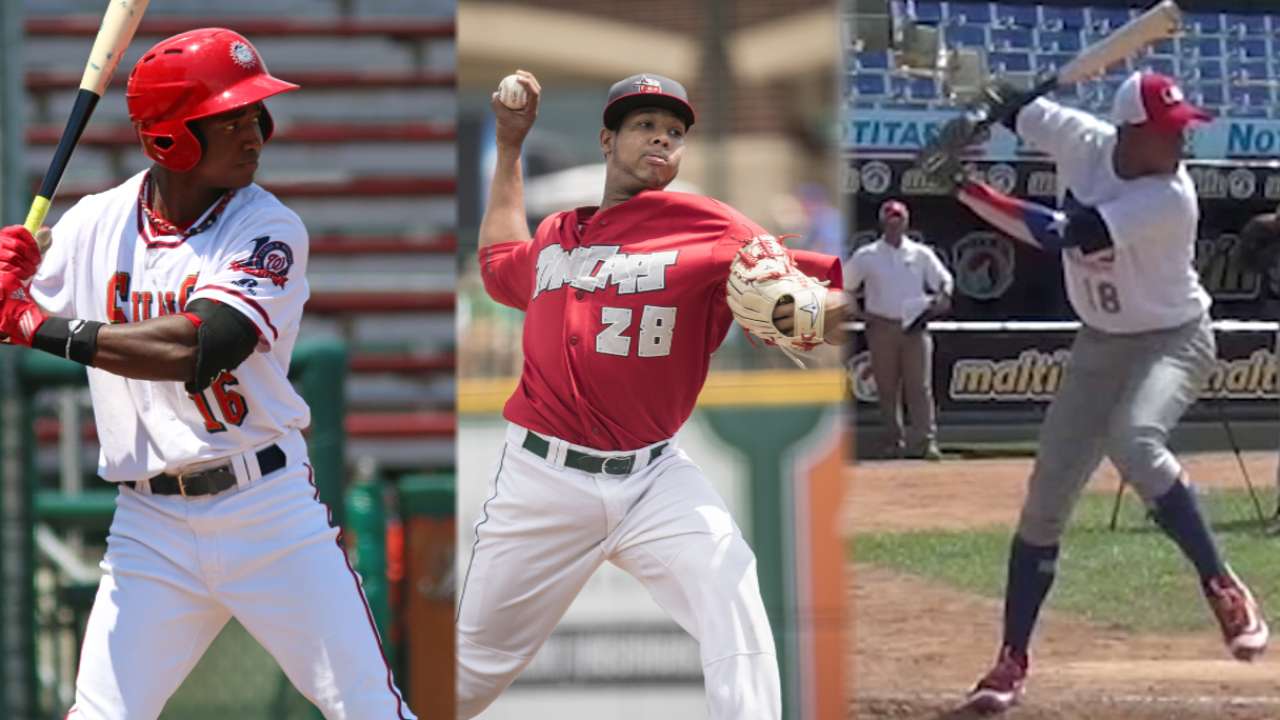 The prospect landscape is ever-changing, with players graduating to the big leagues, improving, regressing and sometimes getting hurt. Reflecting this reality, MLBPipeline's Top 100 Prospects list continually evolves throughout the year.
At the outset of 2016, we ranked the game's 10 best prospects in this order: Dodgers shortstop Corey Seager, Twins outfielder Byron Buxton, Nationals right-hander Lucas Giolito, Dodgers left-hander Julio Urias, Phillies shortstop J.P. Crawford, Brewers shortstop Orlando Arcia, Red Sox second baseman Yoan Moncada, Braves shortstop Dansby Swanson, Rangers third baseman Joey Gallo and Pirates righty Tyler Glasnow. All but Crawford have played in the Majors this year, and six of them will have lost their rookie/prospect status by the end of the season.
Between the graduations and other developments, the Top 10 will look much different when the season concludes in a couple of weeks. Moncada will occupy the No. 1 spot, followed by Crawford, Giolito, Red Sox outfielder Andrew Benintendi, Rockies middle infielder Brendan Rodgers, Cardinals right-hander Alex Reyes, Glasnow, Pirates outfielder Austin Meadows, Nationals outfielder Victor Robles and Mets shortstop Amed Rosario. Robles (No. 63) and Rosario (No. 79) have made quantum leaps from their preseason rankings.
How could the Top 10 shape up a year from now? Let's break out our crystal ball and gaze into the future…
In the past three years, every player on a season-ending Top 10 repeated on the next one as long as they still qualified, with the exceptions of injured pitchers Jameson Taillon (Pirates) and Archie Bradley (Diamondbacks). Moncada, Giolito, Swanson, Benintendi, Reyes and Glasnow don't figure to be eligible next September, but Rodgers, Meadows (only because Pittsburgh has no place to play him), Robles and Rosario should return.
If recent history is any indication, prospects in the 11-25 range on the Top 100 will fill most of the vacancies. There's usually one guy from the middle of the list, and one from the bottom or completely off the list. That could result in a Top 10 that looks like this (projected end-of-season 2016 ranking in parentheses):
1. Victor Robles, OF, Nationals (No. 9)
Robles might have the best all-around tools in Minors and could be a future .300 hitter with 15 homers and 40 steals per year.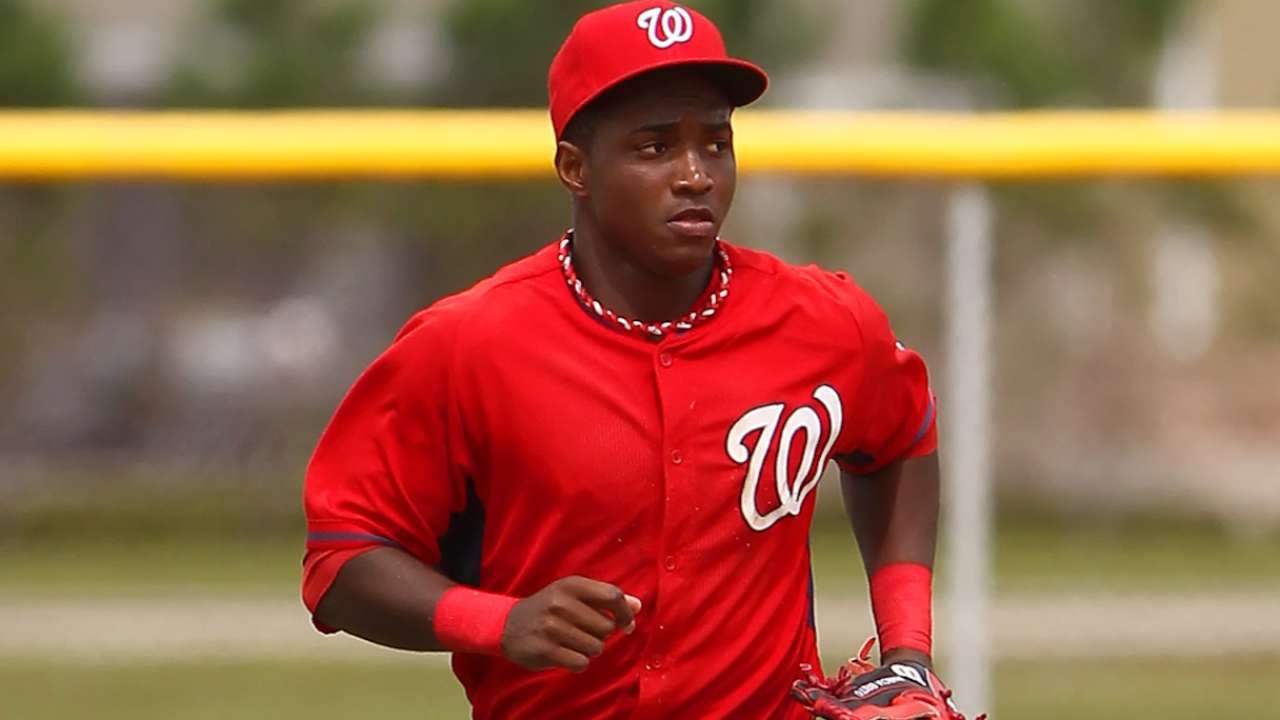 2. Amed Rosario, SS, Mets (No. 10)
Rosario batted .341 in two months of Double-A at age 20 and owns four plus tools (everything but power).
3. Austin Meadows, OF, Pirates (No. 8)
Meadows does everything well but throw, though where Pittsburgh will squeeze him into its lineup remains to be seen.
4. Brendan Rodgers, SS/2B, Rockies (No. 5)
Rodgers slammed 19 homers as a 19-year-old in low Class A and could form a powerful double-play combo with Trevor Story in the future.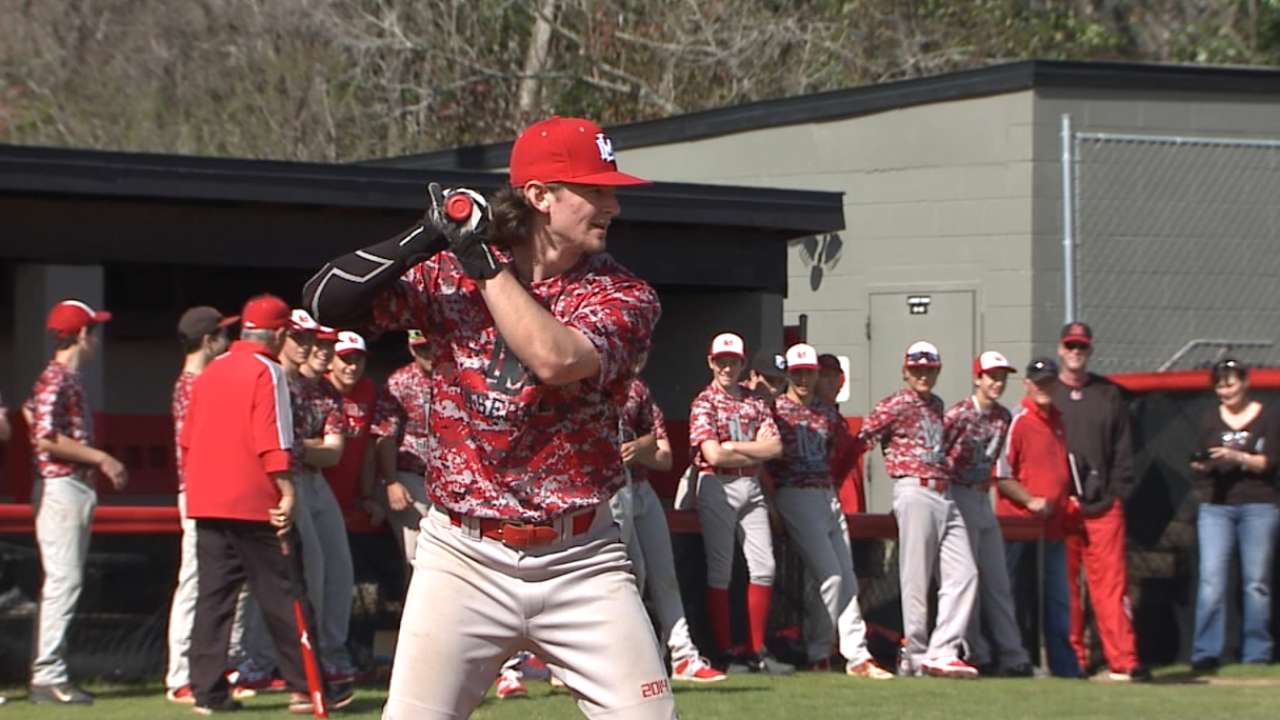 5. Gleyber Torres, SS, Yankees (No. 16)
The key to the Aroldis Chapman trade for New York, Torres is a very advanced hitter and his defense keeps improving.
6. Rafael Devers, 3B, Red Sox (No. 15)
Devers made adjustments after a slow start in high Class A as a 19-year-old, and he is a quality hitter with power and arm strength.
7. Eloy Jimenez, OF, Cubs (No. 21)
As if Chicago needs more gifted young hitters, here comes a prototypical right fielder who won the low Class A Midwest League MVP Award at age 19.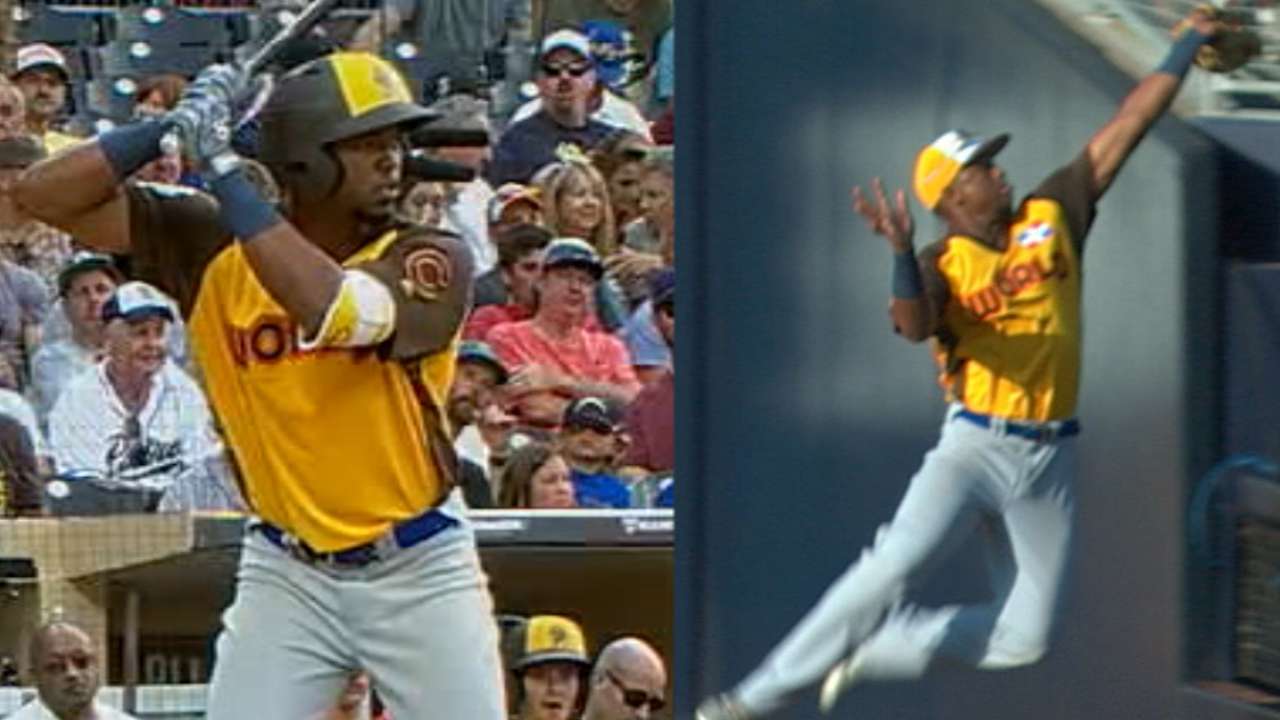 8. Cody Bellinger, 1B/OF, Dodgers (No. 29)
Bellinger tightened his strike zone without losing any of his considerable power, and he's athletic enough to play the outfield corners.
9. Mickey Moniak, OF, Phillies (No. 22)
The No. 1 overall pick in the 2016 Draft can make an impact with his bat, speed and center-field defense.
10. Kevin Maitan, SS, Braves (No. 87)
The best Venezuelan prospect since Miguel Cabrera is a switch-hitter with pure hitting ability and power, although he may wind up at third base.
California high school right-hander/shortstop Hunter Greene, the top prospect in the 2017 Draft, is worthy of consideration, but it's unlikely that he'd rise that high that quickly when none of the several outstanding prep pitchers in this year's class came close to doing so.
The absence of single pitcher on the projected Top 10 might seem odd, but only three arms will end 2016 ranked in our Top 25: Reyes and Glasnow, who will graduate early next year, and Padres right-hander Anderson Espinoza. In the previous five years, at least three hurlers have ranked in the Top 10 at season's end: three each in 2013-15, seven in '12 and six in '11.
Jim Callis is a reporter for MLB.com. Follow @jimcallisMLB on Twitter and listen to him on the weekly Pipeline Podcast. This story was not subject to the approval of Major League Baseball or its clubs.