MLB.com Columnist
Roger Schlueter
Stats of the Day: A Scher bet on the mound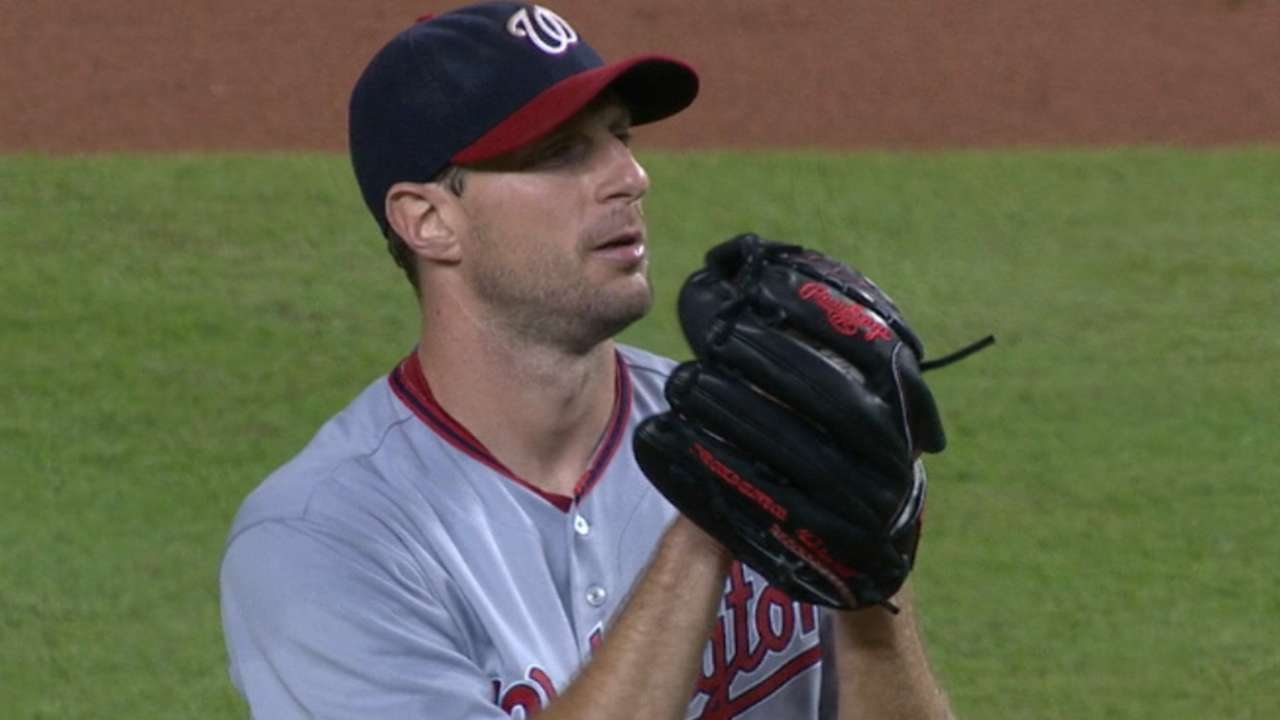 Here are three interesting items from around the big leagues Wednesday ...
• Max Scherzer picked up his 18th win to tie for the National League lead, allowed four hits and two walks over 6 2/3 innings to lower his WHIP to 0.929 (which leads the NL), and he fanned eight to push his league-leading tally to 267 K's. Over the past five seasons, among pitchers with at least 800 innings pitched, Scherzer ranks second in WHIP, first in K percentage, fourth in K:BB ratio, seventh in ERA and fourth in ERA+. Over this same span, he ranks first in wins, first in strikeouts and second in innings.
• Rockies third baseman Nolan Arenado hit his NL-leading 39th home run of the season and added four RBIs to his league-leading total, which is now 128. The 25-year-old has a one-homer lead over the Cubs' Kris Bryant and has a commanding advantage in RBIs (24) over Washington's Daniel Murphy and Chicago's Anthony Rizzo. Just a year ago, Arenado paced the Senior Circuit in both categories, with 42 homers and 130 RBIs.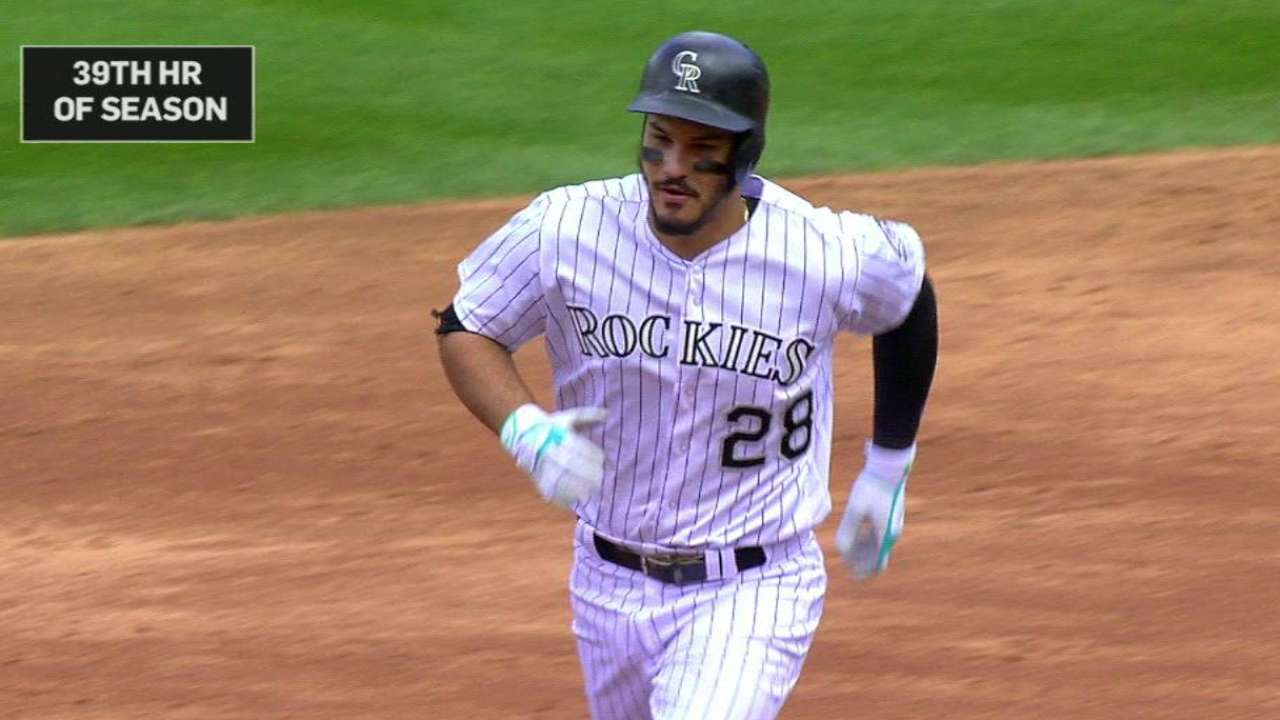 • Felix Hernandez allowed just two hits and three walks in seven scoreless innings, and although he departed with a 1-0 lead, he received a no-decision in a 12-inning Mariners victory. In his career, Hernandez owns a 2.65 ERA in 96 no-decisions. Since 1920, among starters with at least 75 career no-decisions, that ERA ranks as the lowest among the 242 hurlers. The four lowest, after King Felix's: Clayton Kershaw (2.73 in 77), Zack Greinke (2.93 in 100), Matt Cain (3.00 in 100) and Greg Maddux (3.14 in 159).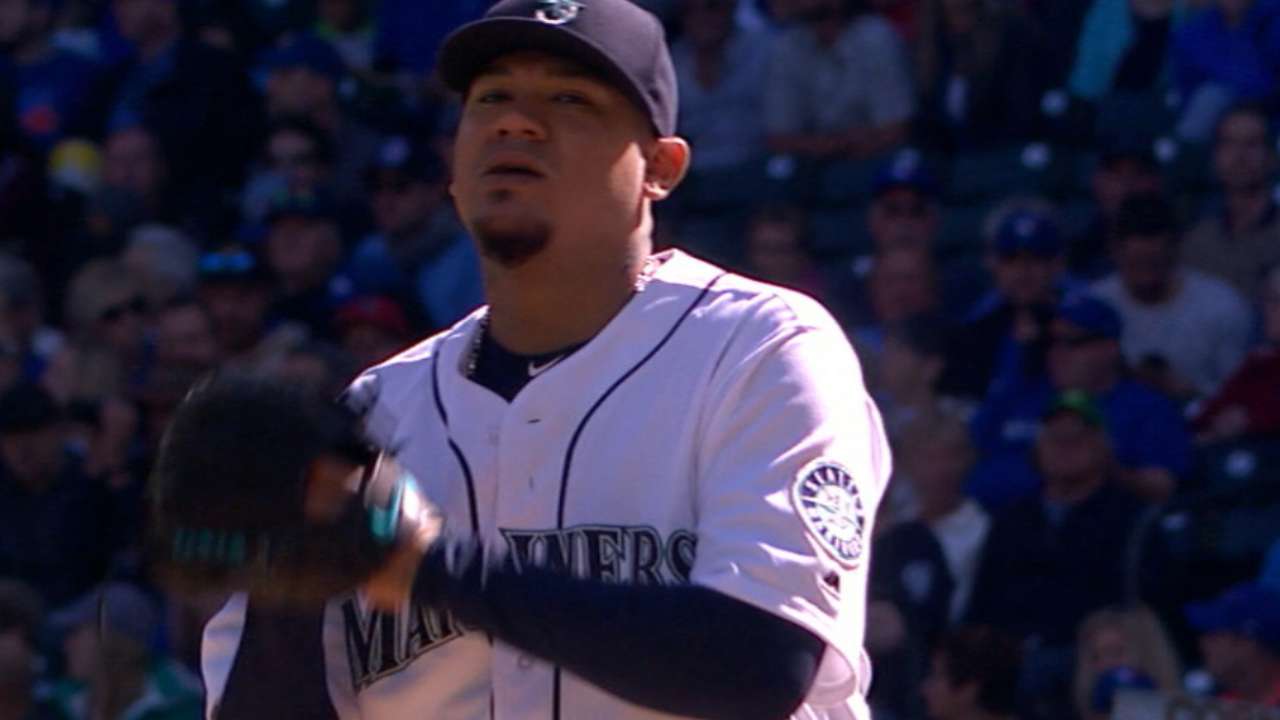 Roger Schlueter is a statistical researcher and writes for MLB.com. This story was not subject to the approval of Major League Baseball or its clubs.