Red Sox go for sweep of Orioles on MLB.TV
Boston looks to win eight in a row; Tigers eye Wild Card spot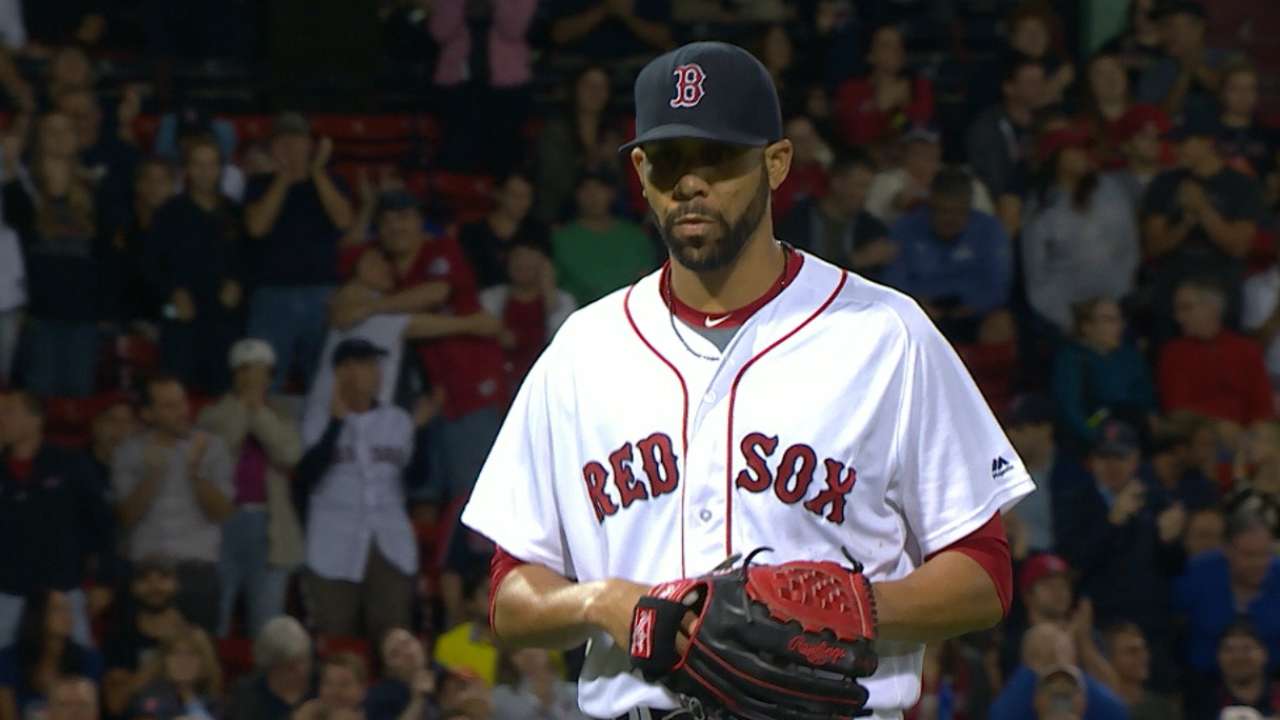 The first-place Red Sox go for a four-game sweep of the contending Orioles tonight, with Boston's David Price starting opposite Baltimore's Chris Tillman for a potential pitchers' duel at Camden Yards.
The Red Sox have won seven in a row to increase their lead in the American League East to five games. Meanwhile, the Orioles are holding on to the second AL Wild Card spot with a one-game lead over the Tigers and Astros.
Detroit has a chance to move into a Wild Card spot today, needing to sweep its doubleheader against the Twins and an Orioles loss.
Also today, the National League Wild Card race continues as the Giants and Mets jockey for position as they each open series against division rivals.
And the best place to catch all the action is on MLB.TV.
MLB.TV Premium has returned with the same features as last year, and is only $3.99 for the rest of the season. This package has the best value and provides access to more than 400 devices and a free subscription to the MLB.com At Bat Premium app (a $19.99 value). It offers the best picture quality ever -- a new 60 frames per second -- for supported devices.
Here's what to watch for today in the Majors (all times ET):
Sox go for sweep: BOS@BAL, 7:05 p.m.
It's a matchup of Opening Day starters and 16-game winners as Price and the Sox battle Tillman and the O's. Boston's magic number to clinch the division is six games over the Blue Jays, who have an off-day today.
Price gave up five runs over six innings in his last start against the Yankees, but he's had success in his career against the Orioles. In 23 career starts against the O's, Price is 10-5 with a 2.83 ERA.
For Tillman, it's his third start since returning from the disabled list. The Orioles are 21-7 when the right-hander starts this year. Tillman is 1-1 with a 3.09 ERA in his last two starts. He's also had good career numbers against the Sox, going 10-3 with a 2.74 ERA in 19 starts.
Stat that matters: It's the final regular-season game for David Ortiz at Camden Yards, where he has 30 homers, 24 doubles and 87 RBIs in 121 career games.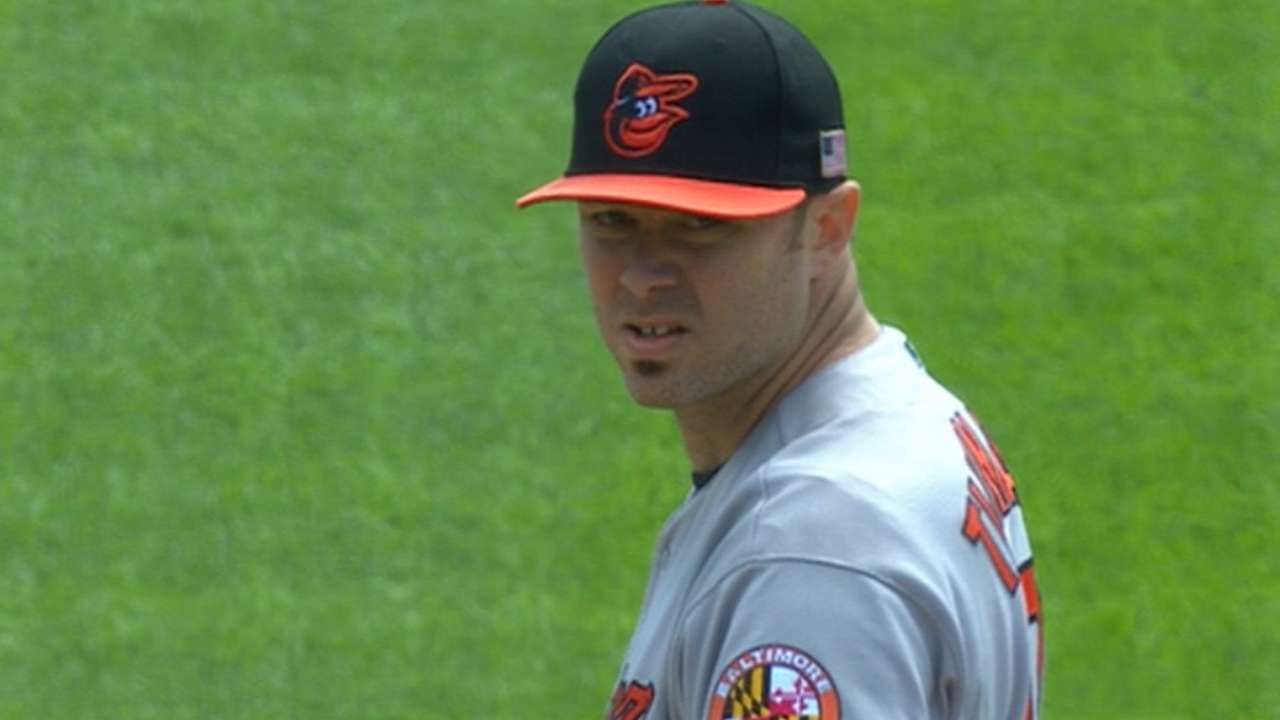 Mets try to end skid: PHI@NYM, 7:10 p.m.
The Mets will look to snap a three-game losing skid when they host the Phillies for the opener of a four-game series at Citi Field. The Mets are tied with the Giants and Cardinals for the two NL Wild Card spots.
The Mets are 6-3 this year against the Phillies, who are fourth in the NL East. Still, New York knows this series won't come without challenges.
"The perception from the outside is that it's easy," Mets manager Terry Collins said. "The perception is, 'Boy, you guys have got an easy schedule,' and when you look at wins and losses, we do. But don't tell the guys on the other side of the field that. It's not going to be a cakewalk. And we don't plan on it being easy. We plan on having to fight for everything we get, and I wouldn't have it any other way."
Seth Lugo, a pleasant second-half surprise for the Mets, gets the start opposite lefty Adam Morgan, who is 1-3 with a 3.65 ERA since returning from a stint in Triple-A.
Stat that matters: The Mets are 4-5 in their last nine games, averaging 2.7 runs per game and hitting .136 (9-for-66) with RISP during that span.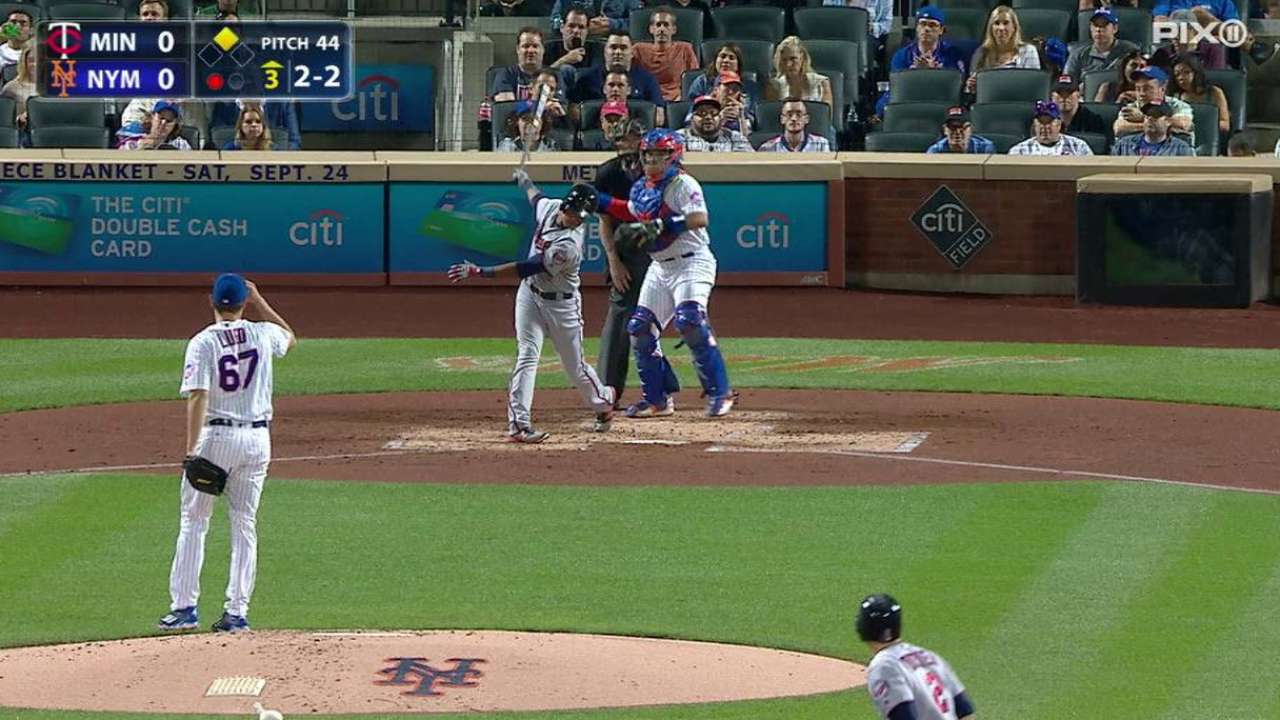 Shark in San Diego: SF@SD, 10:10 p.m.
The Giants will look to break a streak of six straight losses against the Padres when they head to San Diego for the opener of a four-game series at Petco Park. San Francisco is tied with New York and St. Louis for the two NL Wild Cards.
Jeff Samardzija takes the mound for the Giants, who have been swept by the Padres in a pair of three-game series in the second half. Samardzija has struggled against the Padres, allowing eight earned runs, including three homers, over 11 total innings against them since the All-Star break.
The Padres will give the ball to Christian Friedrich. The lefty has not faced the Giants this year.
Stat that matters: Samardzija is 2-2 with a 2.74 ERA over his last eight starts.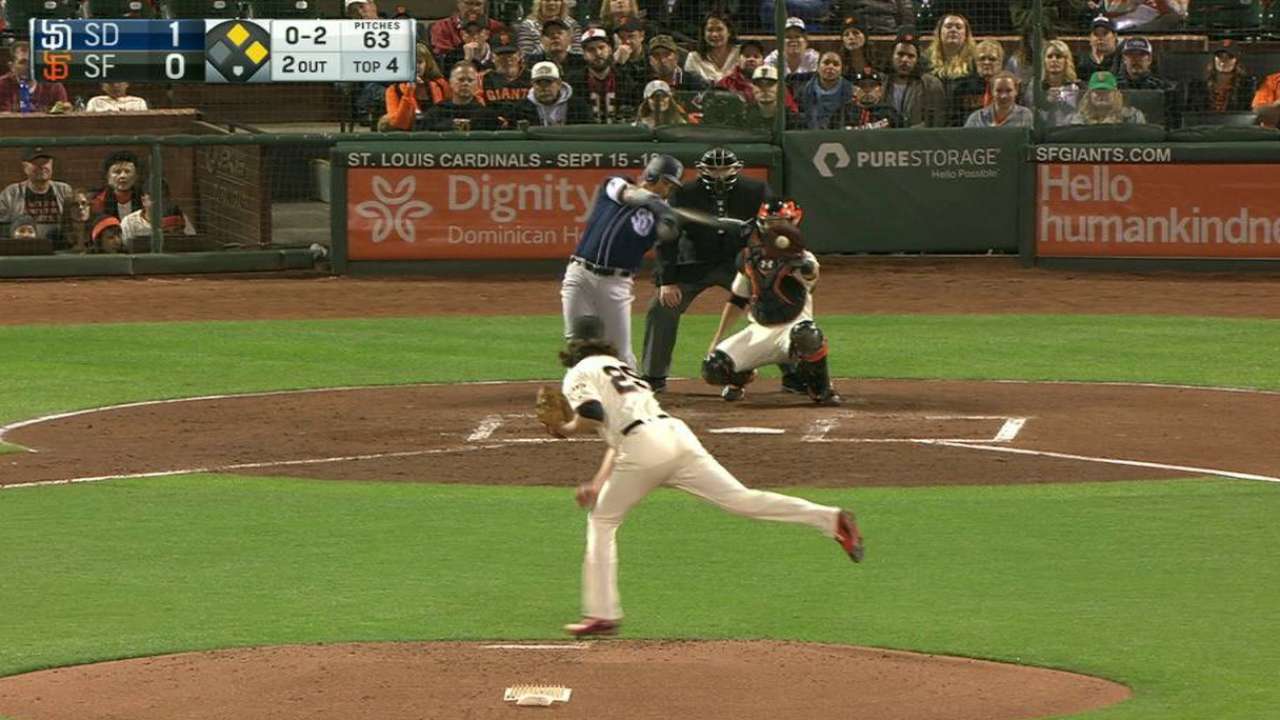 MLB.TV Premium subscribers get the Mosaic View -- split screen or quad, available on PC or Mac only. That always comes in handy, especially when scoreboard-watching looms. MLB.TV Premium and MLB.TV Single Team subscribers both enjoy HD and both will get real-time highlights and player stats automatically loaded moments after they occur (only for the game you are watching with MLB.TV Single Team, and for all games with MLB.TV Premium).
Austin Laymance is a reporter for MLB.com. This story was not subject to the approval of Major League Baseball or its clubs.