Holland, Scheppers going in different directions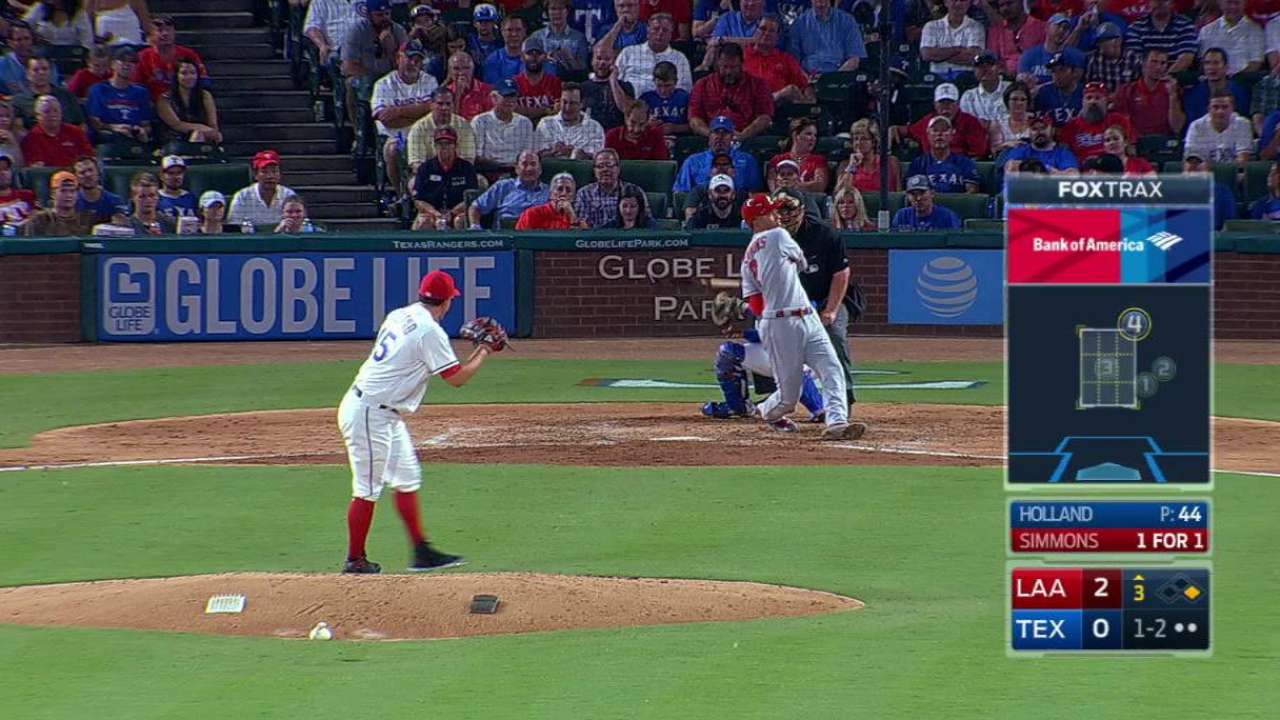 ARLINGTON -- Derek Holland is frustrated, but trying not to let it get him down. Tanner Scheppers is feeling "blessed," but trying not to show too much elation.
The two longtime Rangers pitchers have been through much over the past three seasons, and their current situations were both subject for review after the Rangers' 5-4 loss to the Angels on Wednesday night at Globe Life Park.
What it comes down to is this: Scheppers seems to have a better chance of being on the postseason roster than Holland. Scheppers continues to shine in his return from surgery on his left knee, while Holland is still trying to find himself after a two-month layoff because of a strained left shoulder.
"Definitely frustrating, but I have to keep plugging," Holland said.
In his sixth start since coming off the disabled list on Aug. 23, Holland allowed five runs, four earned, in five innings. He walked two and gave up six hits, the big blow a three-run home run by Mike Trout.
"Derek got that slider down in Trout's swing path," manager Jeff Banister said. "That's one of his many hot zones. Derek had trouble repeating his delivery, and the challenge was being behind in the count. It was just a struggle getting pitches where he wanted them."
Holland had three encouraging starts upon his return, allowing four runs in a combined 18 innings. But the last three haven't been as encouraging, especially at a time when the Rangers are pondering their postseason rotation. Holland is 0-3 with a 7.98 ERA in those three starts.
"I felt like this time was going to be the one," Holland said. "I really felt confident, and things slipped away. I've got to fix it."
Scheppers entered a one-run game in the sixth with two on and one out. After a walk loaded the bases, he struck out Cliff Pennington and retired Yunel Escobar on a grounder to end the inning.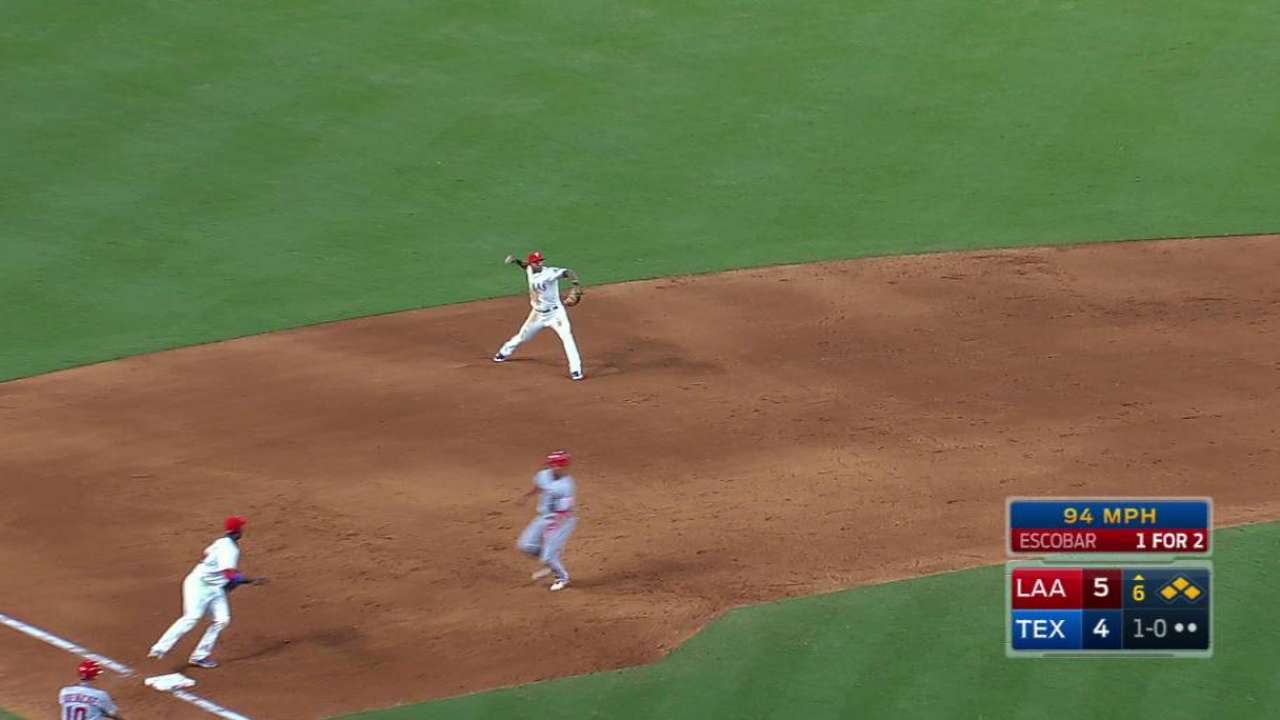 Scheppers ended up throwing 2 1/3 scoreless innings, the longest relief outing of his career. He has been scoreless in seven of eight outings since returning from the DL, and opponents are 2-for-20 off him.
"I'm just blessed to be able to get that opportunity," Scheppers. "I can't explain it, how good it feels to go out there with an All-Star team behind me. It's a good feeling."
It is becoming increasingly likely that Scheppers' opportunity will extend into the postseason, something that seemed highly improbable just a few weeks ago.
"I'm just worried about getting outs," he said. "When you are on the disabled list, you feel like an outcast. Everybody is getting ready for the game, and you are on your own program. It's nice to be in the middle of it again."
T.R. Sullivan has covered the Rangers since 1989, and for MLB.com since 2006. Follow him on Twitter @Sullivan_Ranger and listen to his podcast. This story was not subject to the approval of Major League Baseball or its clubs.