Greinke: 'Not amazing, but good' vs. Padres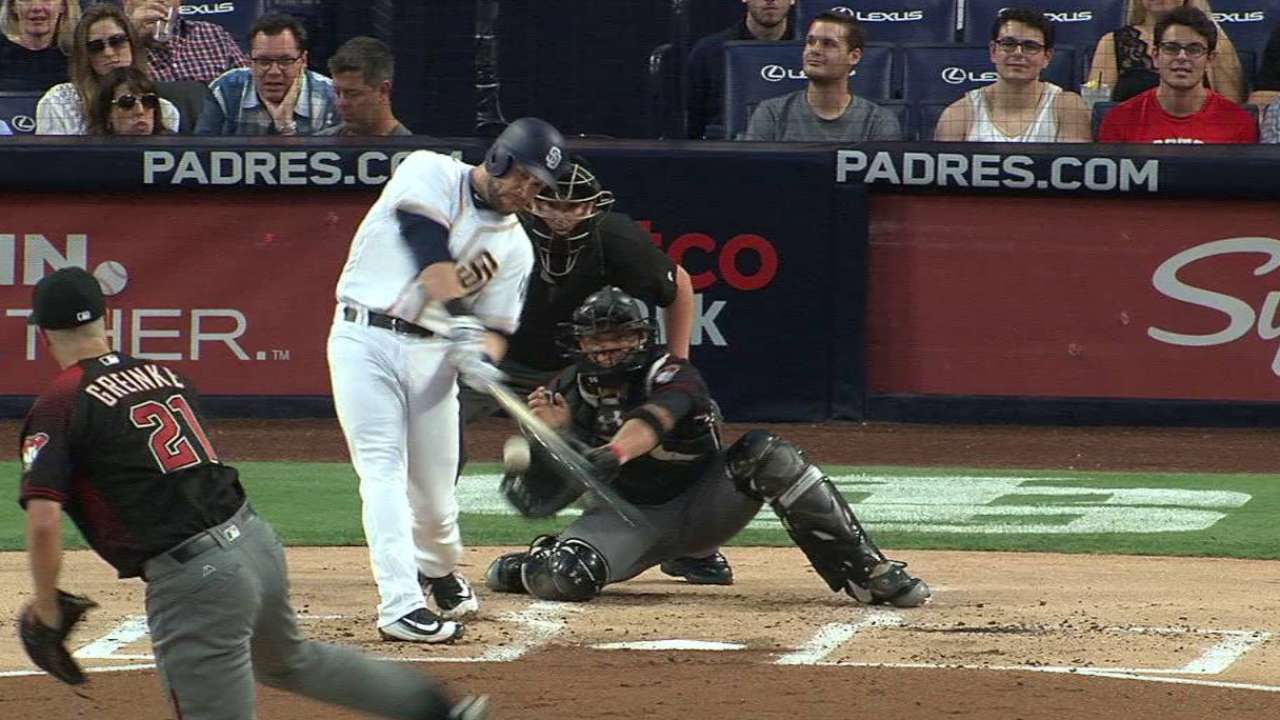 SAN DIEGO -- Leave it to D-backs right-hander Zack Greinke to succinctly sum up his outing against the Padres on Wednesday night, which resulted in a 3-2 Arizona win.
"It was good," Greinke said. "Not amazing, but good."
Greinke (13-6) allowed two runs on two hits while tossing six innings to earn the win.
Walks were the only downside to his game, as he issued four, one of which was intentional. Greinke has now walked four batters in each of his last three starts, the first time he's done that in his career.
"Just not making good pitches and throwing more balls," Greinke said. "Really just not making good pitches. The last two games I intentionally walked guys, but still a lot more walks than normal."
The walks caused his pitch count to rise early and he wound up throwing 107, forcing an earlier-than-usual exit as Randall Delgado took over to open the seventh.
"They were very patient," D-backs manager Chip Hale said of the Padres approach. "And then when they got two strikes they would foul some balls off. He probably could have gone back out for the seventh and maybe got an out or two, but I just felt better about Randall having a clean inning. His arm felt great which was a good sign."
Greinke tweaked his mechanics slightly a couple of starts ago, adding a brief pause at the top fo his windup. The result has been three straight quality starts, but also the increase in walks.
"The results have been better the last three games, but there's been a lot more balls thrown so hopefully I'll be able to do both," Greinke said of merging results and more strikes. "But right now the results are all right, but not quite pitching as good as you would hope."
Steve Gilbert is a reporter for MLB.com. Follow him on Twitter @SteveGilbertMLB. This story was not subject to the approval of Major League Baseball or its clubs.