Pirates trending upward in late chase for WC
McCutchen, Rodriguez homer in win over Brewers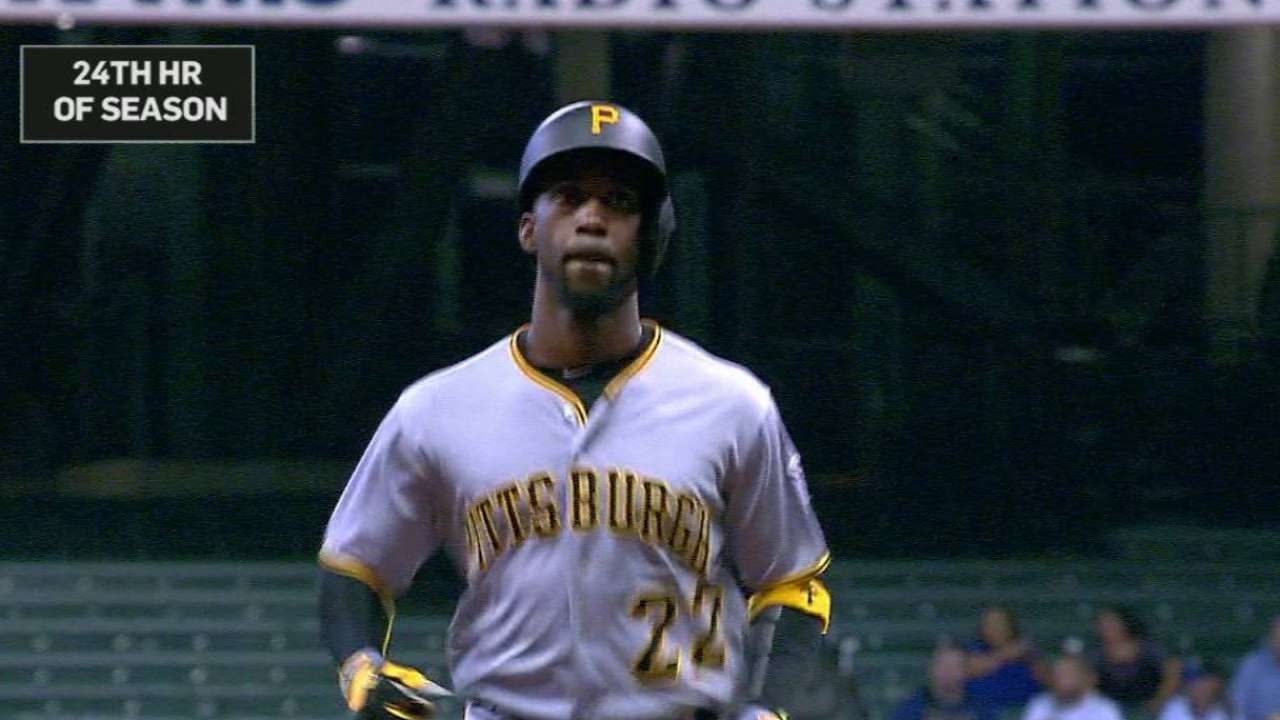 MILWAUKEE -- Andrew McCutchen's first-inning homer on Wednesday was headed in the wrong direction -- to the wrong side of the left-field foul pole -- until, at the opportune time of its descent, it never turned foul.
McCutchen's homer got the Pirates going in the right direction, sparking a much-needed 4-1 win over the Brewers at Miller Park. With the ball's late change of path that put it back on the right track, could it also be a metaphor for an improbable late-season surge into the postseason by the Pirates, winners of six of their last seven?
"I think you get to a place where you stop to fight and you start playing," Pirates manager Clint Hurdle said. "You go back to the thing where you were 6 years old and playing in the backyard. You have to have some fun when you do this."
Beating the Brewers was one major part of a day that could not have gone better for the Pirates. The Marlins lost, pushing Pittsburgh into fourth place in the NL Wild Card standings. With the Cardinals, Giants and Mets losing, as well, the Pirates moved to within 3 1/2 games of the first Wild Card spot.
"You got to find the fun," McCutchen said. "Things are going in the right direction, so of course fun comes along with it."
Mathematically, though, Pittsburgh's postseason hopes are still slim. After Wednesday's win, they had a 0.9 percent chance of reaching the playoffs, according to Fangraphs. A stretch of eight consecutive losses and dropping 12 out of 14 overall from late August until early September helped put the Pirates in that situation.
"We went through a period where that happiness kind of eluded us," Hurdle said. "And it is hard, because when you are not winning and you are not performing well, you get a little stoic. We try to remind them to still go out there and play. They say play ball. They don't say go grind ball, they don't say go try as hard as you can."
On Wednesday evening, the Pirates appeared comfortable once again in front of a less-than-raucous crowd at Miller Park for much of the game. McCutchen homered and Sean Rodriguez drove in the other three runs while starter Chad Kuhl took care of the rest.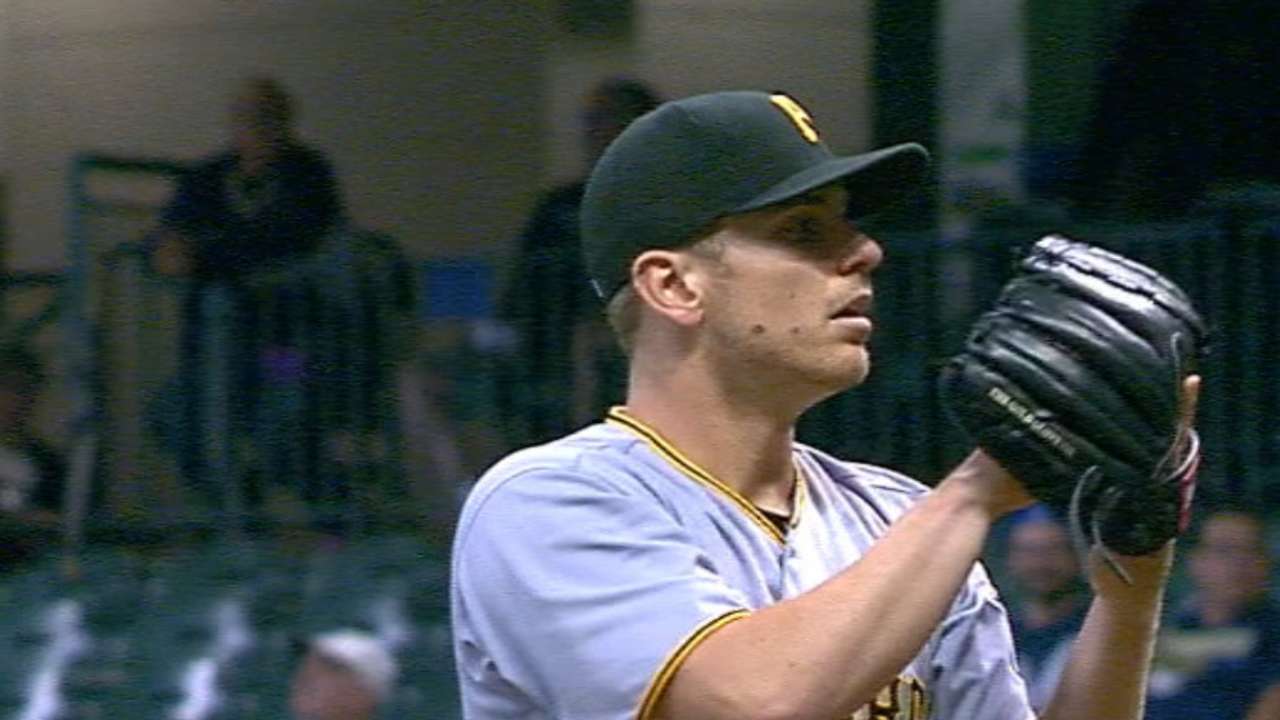 Kuhl went six innings and allowed one runs on five hits while striking out six. Since Sept. 14, the rookie Kuhl has been the only Pirates' starter to complete six innings -- and he has done so twice.
"He improved as the game went on," Hurdle said. "He was overthrowing. He's powering the ball and wasn't getting much sink. He was throwing through it. He's still learning. The adrenaline can play a roll and can be something that can challenge you."
With 11 games remaining, the Pirates will hope to be in a position to close out on the Cardinals over a three-game series to close the season. However, three games with the NL-East leading Nationals and four against the team with the best record in baseball, the Cubs, precede that showdown in St. Louis.
Curt Hogg is a reporter for MLB.com based in Milwaukee. This story was not subject to the approval of Major League Baseball or its clubs.