Vote: 5 stars up for Best Pitcher
Balloting open until Nov. 11 to reward game's elite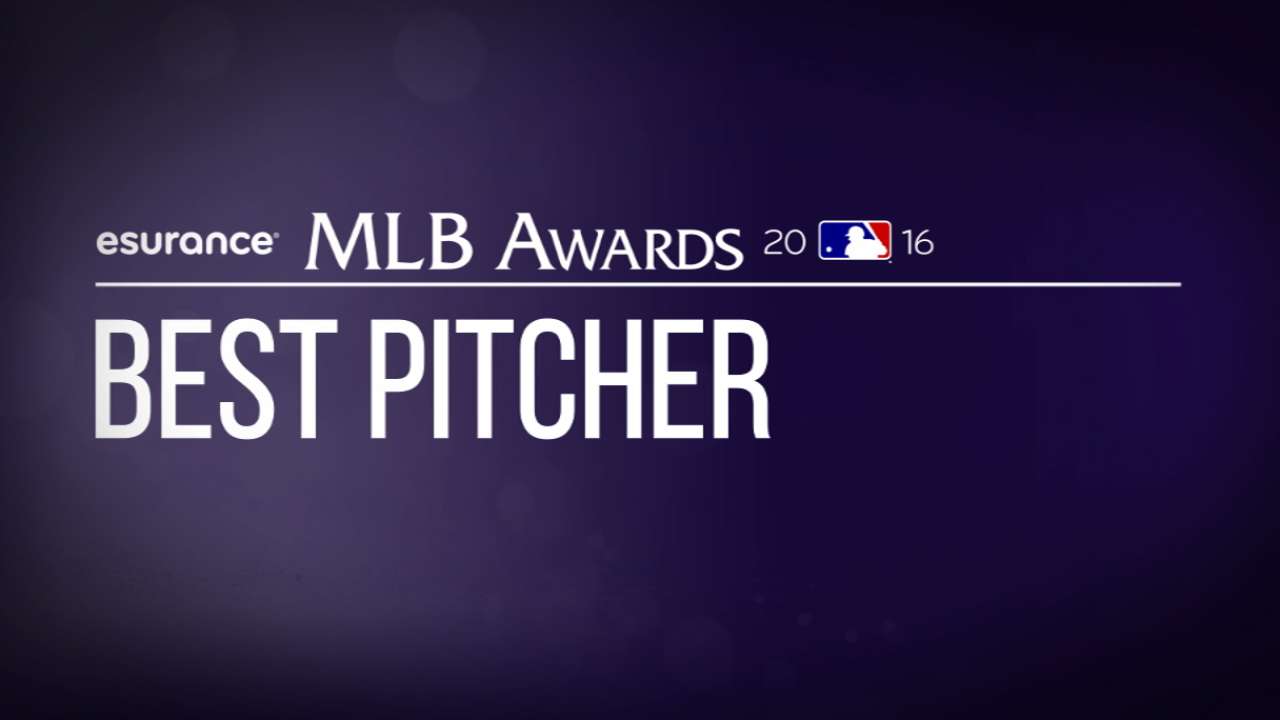 Some get it done with pure heat. Some dazzle with cartoonish curveballs. Some are so dialed in with command that they'd seemingly be able to paint the corners of the strike zone while blindfolded.
But when it comes to being an elite pitcher in the Major Leagues, only one thing really matters: getting hitters out.
With the 2016 season winding down, it's time to start thinking about awards, and one of the most sought-after honors will be the Esurance MLB Award for Best Pitcher.
This year, the five finalists have different styles on the mound but similar dominant results. They are Madison Bumgarner of the Giants, Kyle Hendricks and Jon Lester of the Cubs, former American League Cy Young Award winner Corey Kluber of the Indians and Max Scherzer of the Nationals.
The Esurance MLB Awards annually honor Major League Baseball's greatest achievements as part of an industry-wide balloting process that includes five groups, each of which accounts for 20 percent of the overall vote: media, front-office personnel, retired Major Leaguers, fans at MLB.com and Society for American Baseball Research (SABR) voters.
• Vote: Esurance MLB Awards balloting begins
The MLB Awards are an all-inclusive program, encompassing the top players and performances from both the AL and the National League from Opening Day through the end of the postseason.
Individual awards will go to the Best Major Leaguer in addition to the winners in the following categories: Best Hitter, Pitcher, Rookie, Defensive Player, Manager, Executive, Social Media Personality and Postseason Performer.
Winners will also be recognized for the year's Best Offensive Play, Defensive Play, Moment, Single-Game Performance, Social Media Post, Fan Catch, Interview, Broadcast Call, Player-Fan Interaction and Trending Topic.
Voting began on Monday on MLB.com/awards, one hour after the inaugural Esurance MLB Fans of the Year winners were announced. Voting for the MLB Awards will remain open until 2 p.m. ET on Nov. 11. Winners will be announced live on MLB Network and MLB.com on Nov. 18.
Bumgarner, the indefatigable southpaw, was a huge force in the Giants' last World Series title in 2014 and hasn't let up a bit. He is on pace for the best ERA of his career (2.57) and has a 14-9 record with 241 strikeouts, the most punchouts in a single season in his decorated career, over 213 1/3 innings.
"He is as good as there is," Giants manager Bruce Bochy said. "Look at his history. He's a guy who picks the team up. … Madison, what he has accomplished in the game, gives the team confidence when it needs a win."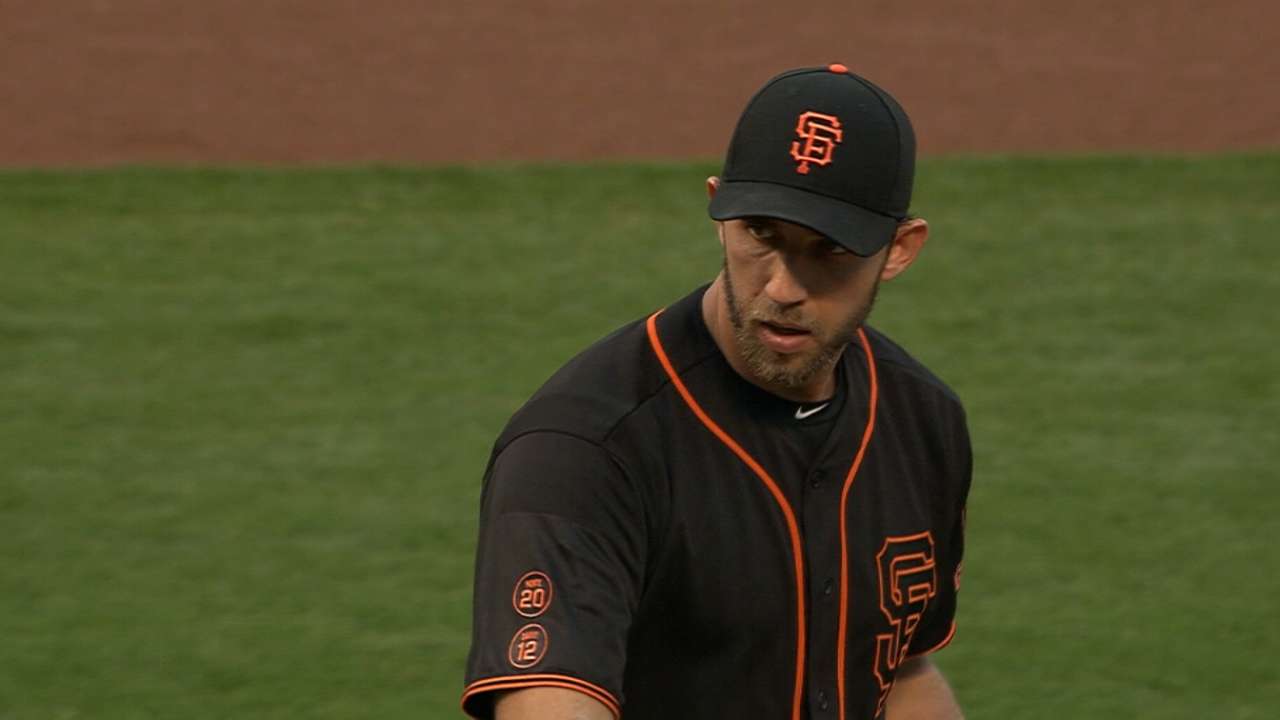 The same can be said for Hendricks, a newcomer to this list who doesn't get it done with a dazzling triple-digit fastball, rather with pinpoint accuracy and an array of pitches that have confounded opposing hitters to the tune of an NL-low 2.06 ERA. His 15-8 record, 0.96 WHIP and 161-to-43 strikeout-to-walk ratio has helped the Cubs to the best record in the big leagues.
"It's just a different form of dominance," Cubs manager Joe Maddon said. "He has the ability to throw something soft in a fastball count, the ability to throw a fastball when they're expecting soft, and then locating it, and he has movement going both ways."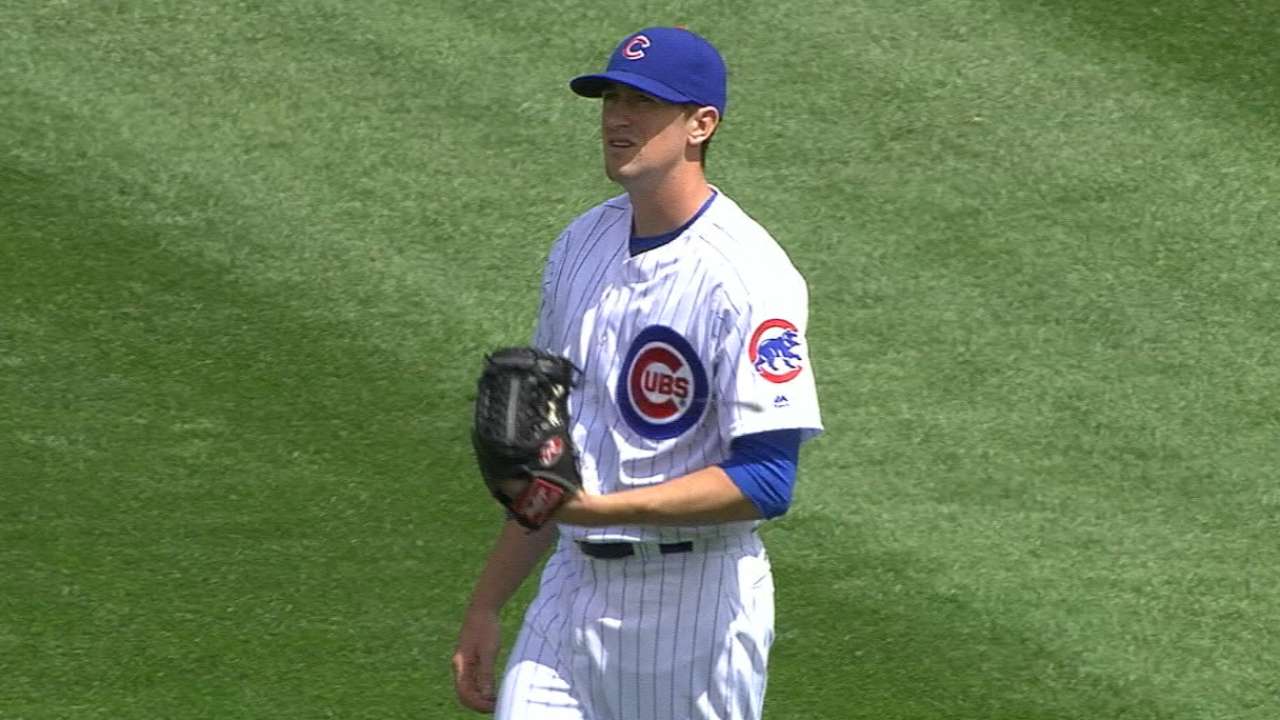 Kluber has that, plus a pretty good mid-90s heater, and he has gotten more run support from his first-place team this year. The statistical results for the 2014 AL Cy Young Award winner have been classic Kluber: He's 18-9 with a 3.11 ERA, striking out 224 batters over 211 innings with two shutouts. That makes Kluber the Tribe's unquestioned ace as the club approaches October hoping to do some damage.
"He's kind of earned that [trust]," Indians manager Terry Francona said, "because of the way he's handled himself, and the way he's ready every five days. It is a good feeling."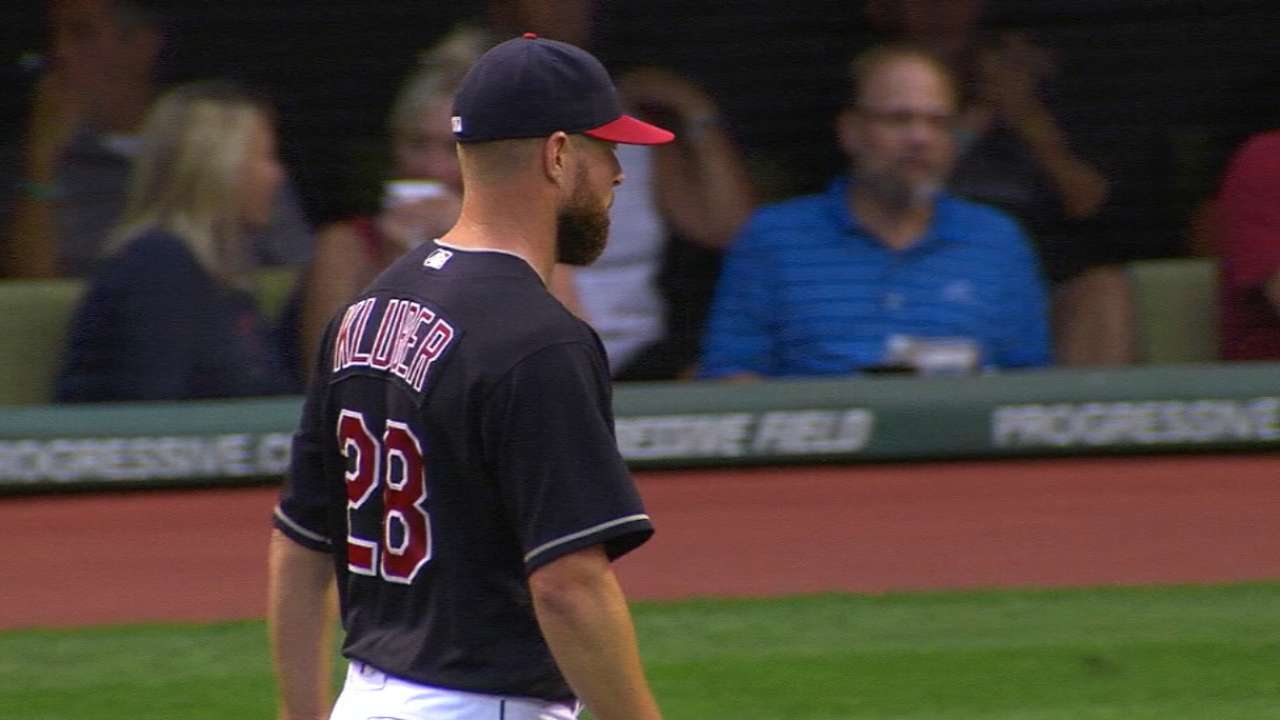 The Cubs are loaded enough to have two pitchers on this list, and Lester is the more veteran of the two. The postseason-tested lefty is enjoying another stellar season at the age of 32, with a record of 18-4, a 2.36 ERA and 184 strikeouts in 191 innings.
"This is the guy I'm used to seeing," said Cubs catcher David Ross, who caught Lester in Boston during that team's World Series run in 2013. "This is the guy who can really pitch and knows what he wants to do."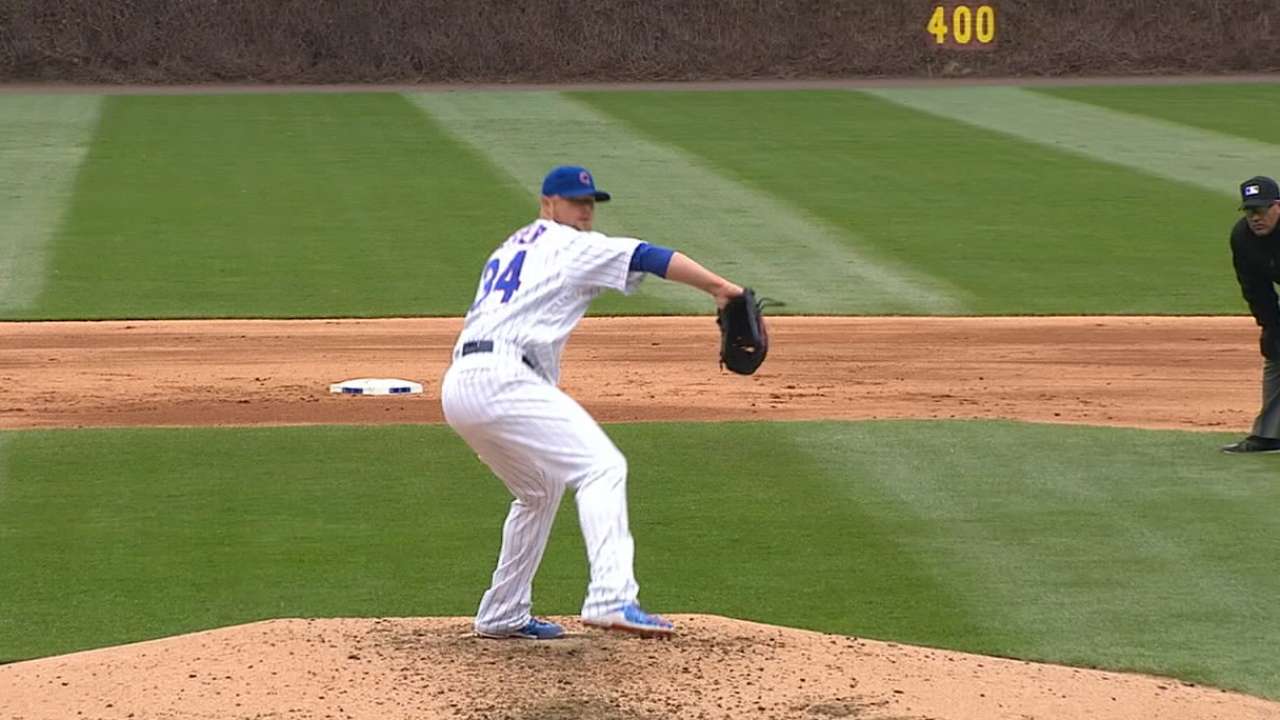 And then there's Scherzer, who seems to be a perennial addition to this list. He has been as consistent and brilliant as they come in recent years, and 2016 has been no different. The Nationals right-hander is 18-7 with a 2.82 ERA and NL-leading 267 strikeouts in 217 1/3 innings.
Bryce Harper, his teammate, echoes the sentiments of many of these top pitchers' teammates when he speaks of Scherzer.
"I think when he goes out there, we're pretty pumped," Harper said. "Being able to see him do what he does every five days, he has an opportunity to go out there and throw a perfect game or a no-no."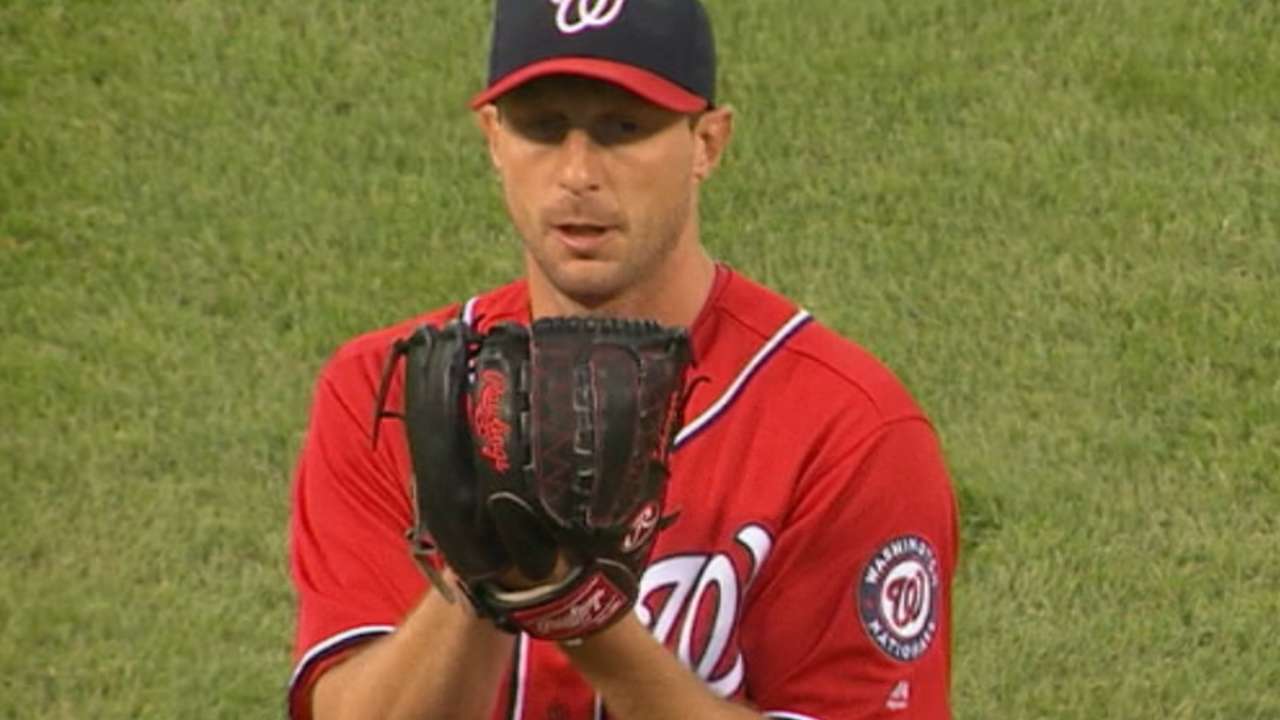 Doug Miller is a reporter for MLB.com. Follow him on Twitter @DougMillerMLB. This story was not subject to the approval of Major League Baseball or its clubs.