Freeman ties Chipper with 41-game on-base streak
Braves' first baseman extends hitting streak to 25 games with single off Colon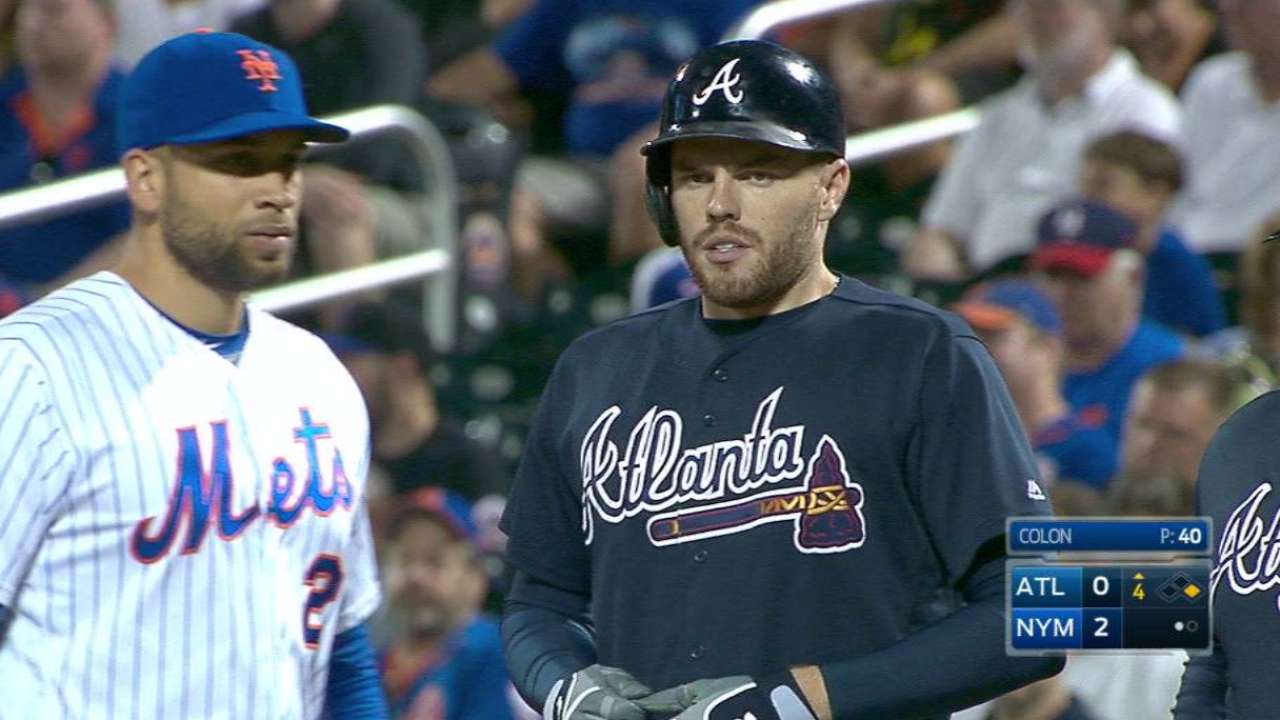 NEW YORK -- Freddie Freeman has tied Chipper Jones.
Freeman's single off Mets right-hander Bartolo Colon in the fourth inning of Wednesday night's 4-3 win over the Mets at Citi Field gave the Braves first baseman a 41-game on-base streak, equaling the longest of his mentor's long Atlanta career.
Only two players in Atlanta Braves history and three in franchise history have reached base in more consecutive games. Gary Sheffield, who set the franchise mark of 52 games in 2002, broke Dale Murphy's former record of 48 games, set in 1987.
Hank Aaron reached base in 43 straight games for the Milwaukee Braves in 1962.
Freeman also has a 25-game hitting streak, the longest by a Braves player since Dan Uggla's Atlanta-record 33-game streak in 2011.
Freeman's on-base streak, which began on Aug. 6, is the second longest in the Major Leagues this season. Jayson Werth of the Nationals reached base in 46 straight games from June to August.
Danny Knobler is a contributor to MLB.com based in New York. This story was not subject to the approval of Major League Baseball or its clubs.