Lackey gearing for critical starts in October
Cubs righty works 7 solid innings to gain sweep of Reds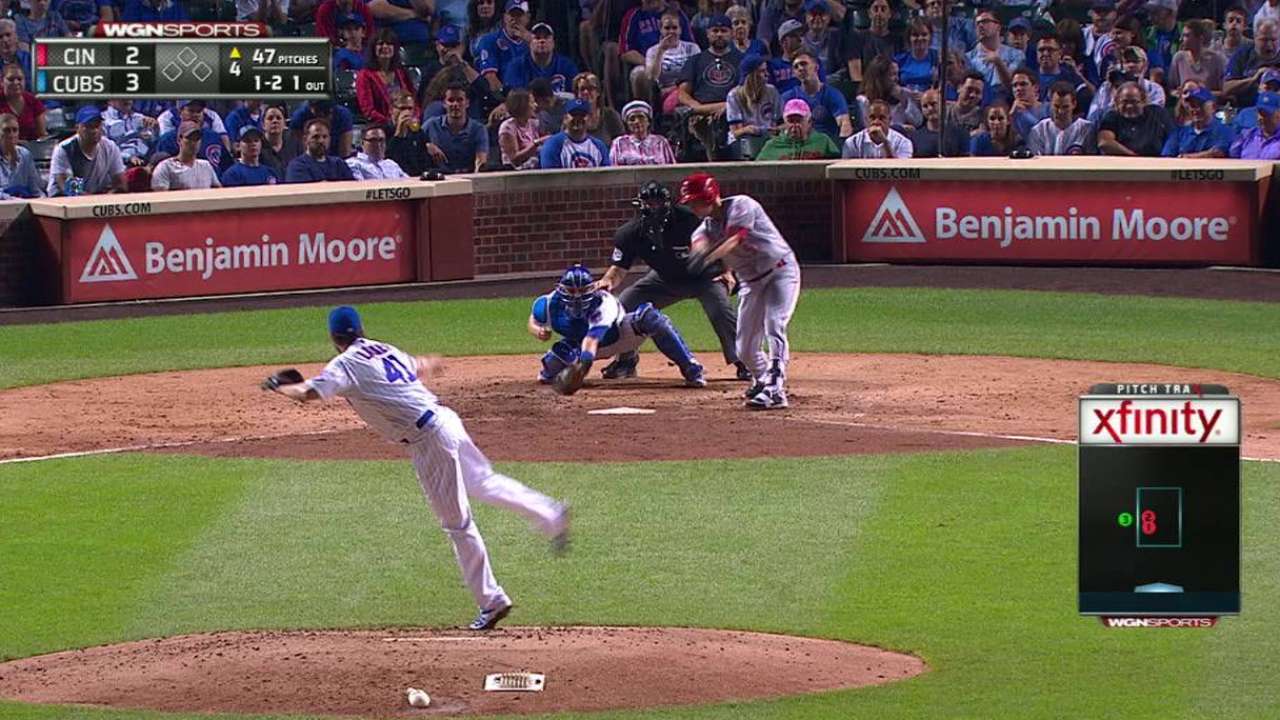 CHICAGO -- Had it been a different situation, John Lackey would've trotted out to pitch the eighth inning of the Cubs' 9-2 win against the Reds on Wednesday night at Wrigley Field.
The veteran right-hander had only thrown 87 pitches after seven innings, and his stuff was even better than it was to start the game. After allowing two runs in the second, Lackey retired 15 of the next 16 batters he faced, including the last 14 in a row.
In other words, Lackey was dealing. The bullpen, however, needed some work and Lackey knew there were more meaningful starts ahead in October. So, for that reason, he was fine with it.
"I've only had a couple games since coming off the [disabled list], so I'm still building up a little bit," Lackey said, after allowing two runs on five hits. "I felt like I got better tonight, as far as arm strength and that sort of thing. Should be right on time for when this gets real."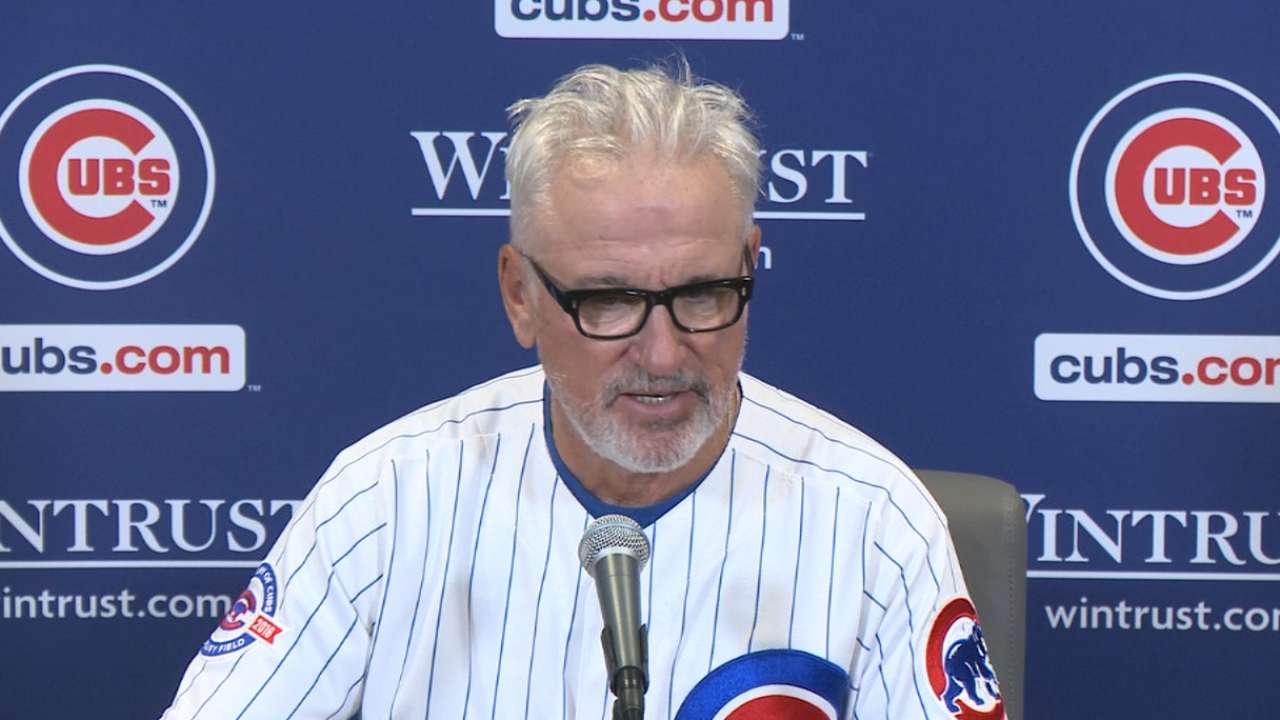 Lackey knows the Cubs are going to be counting on him in the playoffs. That when it "gets real," as Lackey knows from experience. The win against the Reds was just his 10th this season, but it's hard to measure Lackey's true worth to this team. That might better be found in the minds of his teammates rather than a statistical column on a spreadsheet.
"Lackey's pitched in a lot of big games," manager Joe Maddon said. "John's definitely not afraid of it. John kind of likes it. I've been there and seen it, both sides. He's the kind of guy that, if you're around him, he's going to promote courage or fearlessness among the people he's around."
Lackey will also get big outs in high-pressure situations, which the Cubs will count on next month, but the numbers he put up this season simply don't tell the entire story. The NL Central champs are built around a group of young stars who are interspersed with grizzled veterans, like Lackey, and that's what they're banking on to make an extended postseason run.
"There's a lot of folks that don't believe in chemistry, and I do," Maddon said, before referencing Cubs president Theo Epstein and general manager Jed Hoyer. "It's wonderful that you work with a group of people that understand it goes beyond numbers. It goes to the heart and the guts and the brain, and all that other stuff ... the ability to interact, and really step forward in a tight moment. And that's what a lot of these guys are capable of doing."
Lackey included.
Brian Hedger is a contributor to MLB.com based in Chicago. This story was not subject to the approval of Major League Baseball or its clubs.