Ramirez drops appeal, begins serving suspension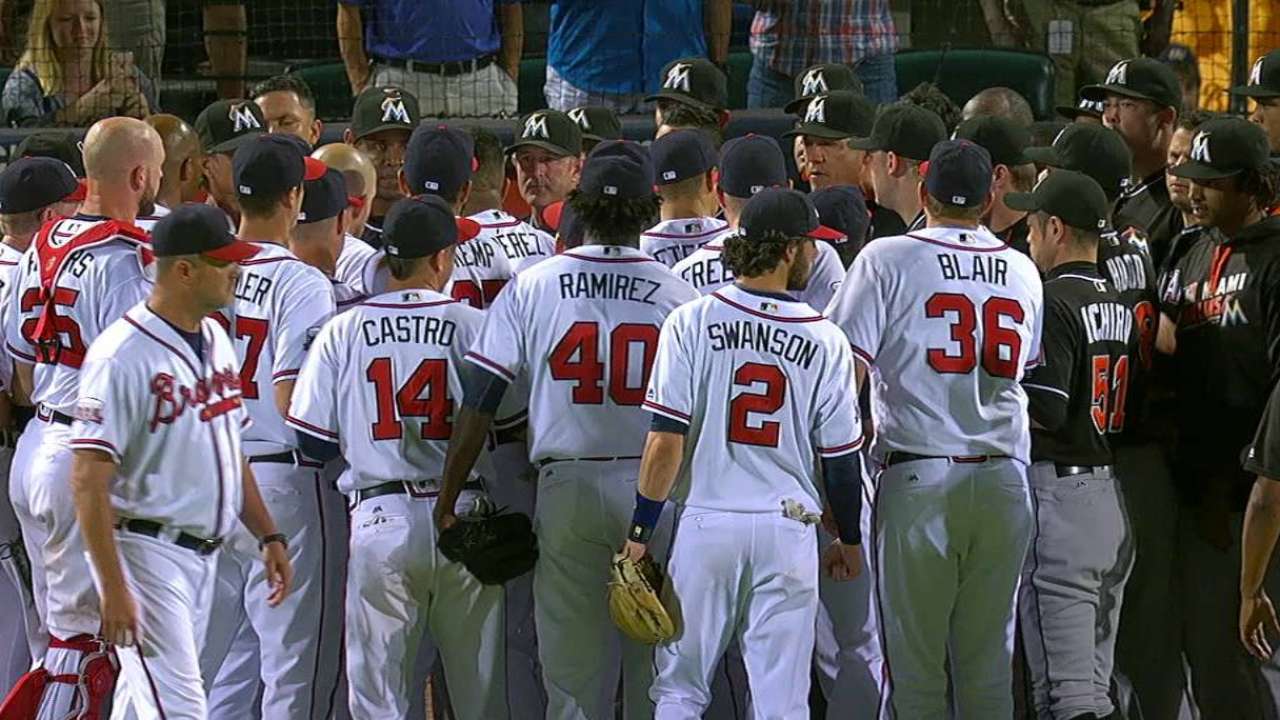 NEW YORK -- Braves right-hander Jose Ramirez has dropped his appeal of a three-game suspension for throwing a pitch over Jose Fernandez's head last week at Turner Field.
Ramirez began serving his suspension on Wednesday night, when the Braves completed a three-game series against the Mets, and he will miss the first two games of this weekend's series against the Marlins in Miami. Ramirez will be eligible to return on Saturday.
Ramirez, who has become the Braves' eighth-inning setup man, had pitched three of the last four days, working an inning both Monday and Tuesday in wins over the Mets. He dropped his appeal on the day it was scheduled to be heard by Major League Baseball.
The suspension came following the Braves' 7-5 loss to the Marlins on Sept. 14 in Atlanta. After Braves starter Julio Teheran hit Miami's Martin Prado, Fernandez hit Braves right fielder Nick Markakis in the bottom of the sixth. Ramirez's first pitch to Fernandez in the seventh was a 95-mph fastball that sailed wide of the Marlins pitcher.
Danny Knobler is a contributor to MLB.com based in New York. This story was not subject to the approval of Major League Baseball or its clubs.