Changing speeds changes results for Boyd
Tigers lefty's fastball command impacts rest of arsenal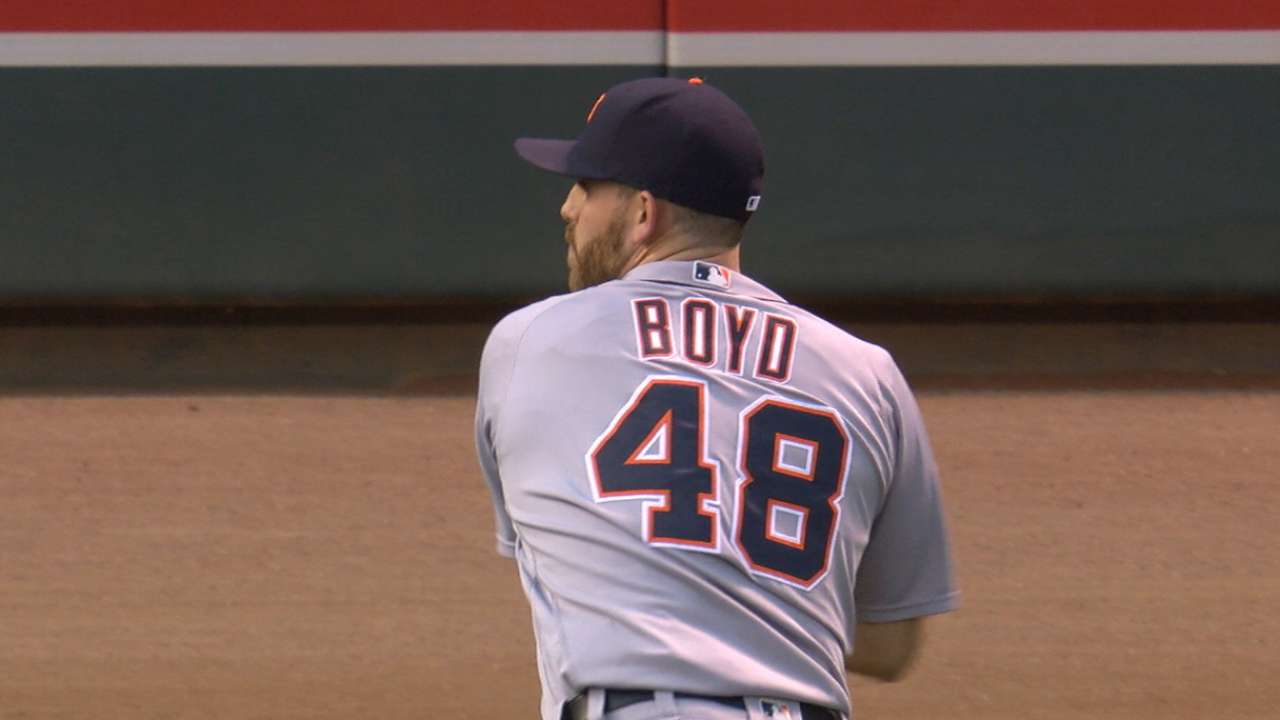 MINNEAPOLIS -- After Matt Boyd struggled against the Twins last week at Comerica Park, he didn't make major adjustments, more like minor tweaks that improved his fastball command. It didn't make a difference in his velocity during his rematch against the Twins on Tuesday night at Target Field, but it made a huge difference in the results.
Boyd induced just two swings and misses out of 49 fastballs, both four- and two-seamer, when he faced the Twins last week, giving up six base hits. On Tuesday, he threw 65 fastballs, generating seven swings and misses and just three hits.
"There were a lot of ugly swings out there," catcher Jarrod Saltalamacchia said. "That means his stuff was looking pretty good."
He wasn't always pinpoint with his command, but when Boyd missed his location, he missed in spots where he couldn't get easily punished. Moreover, his strike zone map shows locations up and down in the strike zone, pitches chased up and off the plate and some pitches called just around the corners.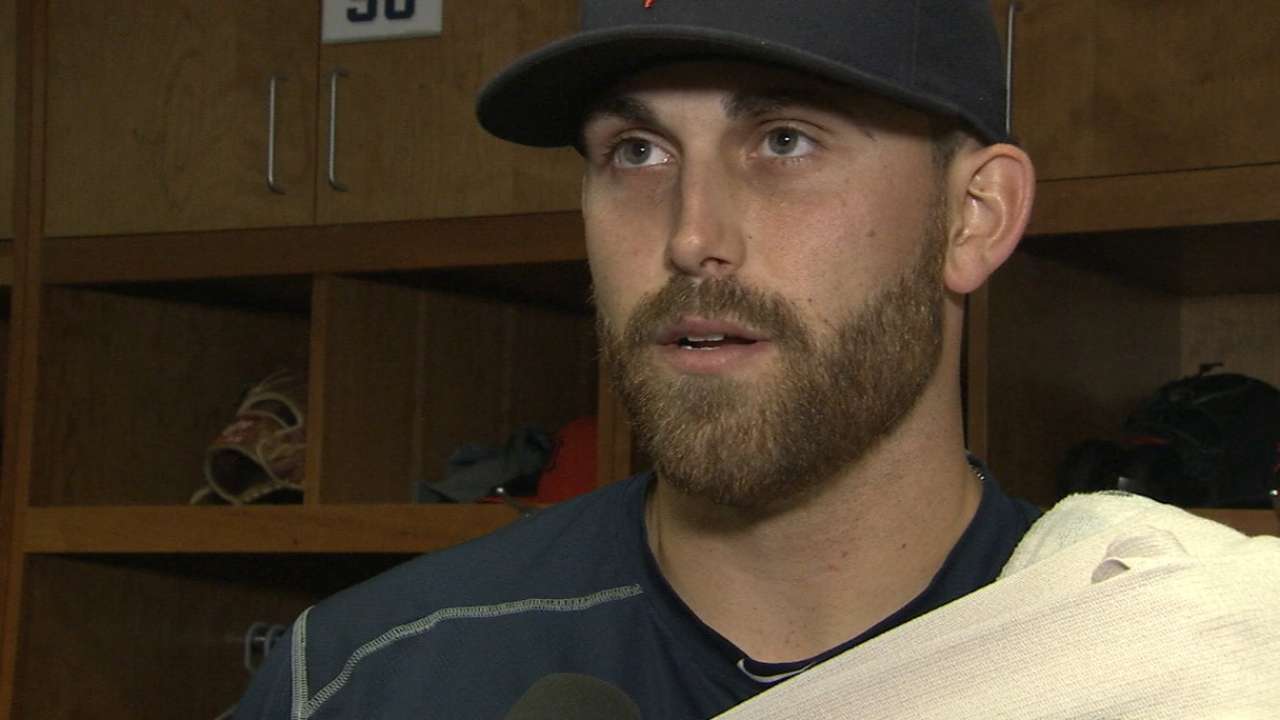 Those pitches in the last category are the kinds of pitches often earned when a hurler demonstrates command.
"The mechanical adjustment that we made, it's just about location," Boyd said. "If you can actually command it, it's small, not big misses."
That fastball command had an impact on the rest of his arsenal. Boyd threw 19 changeups -- 16 for strikes, 14 for swings, and four whiffs, including two for strikeouts. Two more strikeouts came on his slider.
"I was using all four pitches," Boyd said, "and at some point in the game, all four were working."
It was another sign that Boyd has the ability to make adjustments between starts and change results. He has faced the White Sox and Twins back-to-back over his past four starts. Both times, the rematch brought out a stronger performance from him.
It's the quality that a young Max Scherzer took pride in during his early seasons in Detroit, before he became a Cy Young Award winner. It's a quality that could allow Boyd to find a long-term role in the Tigers' rotation.
"I know [Michael] Fulmer kind of gets the headlines because he's done it all year," Justin Verlander said, "but what [Matt] Boyd and [Daniel] Norris have done, especially as of late, has been awesome. I'm really happy to see those guys. And really, even if we don't win this year, I think it's a great sign for this organization's future, how successful those guys have been."
Jason Beck has covered the Tigers for MLB.com since 2002. Read Beck's Blog, follow him on Twitter @beckjason and listen to his podcast. This story was not subject to the approval of Major League Baseball or its clubs.