Cubs push Hendricks' next outing to Monday
Hammel to start Saturday; Maddon to shake things up on road trip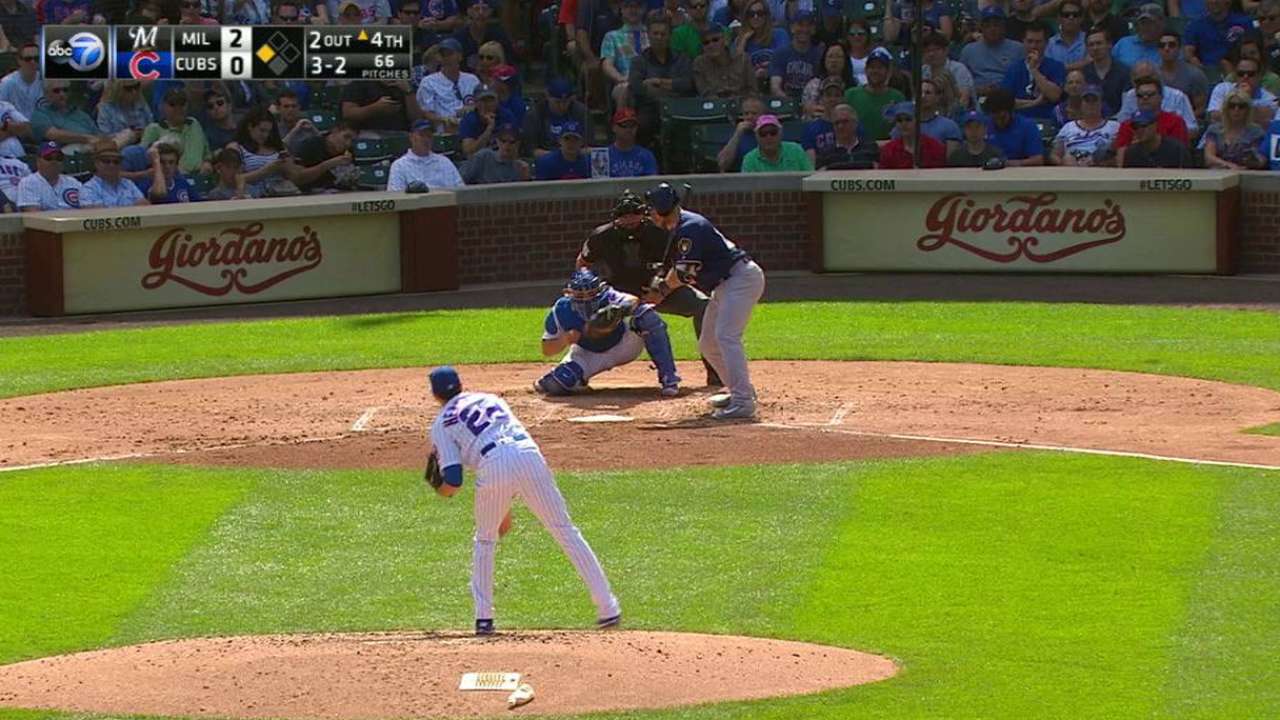 CHICAGO -- It will be business as usual this weekend against the Cardinals, but things might get a little different with the Cubs' lineup next week, when they hit the road for seven games to finish the regular season.
Looking to capitalize on clinching the National League Central title so early, manager Joe Maddon plans to shake some things up to prepare for the postseason.
"It's to look at a lot of different things right now," Maddon said prior to Wednesday's series finale against the Reds. "[It's to] potentially line things up, potentially look at different people in different roles. We're just trying to get everything right."
That includes the starting rotation, which will be altered slightly against St. Louis. Right-hander Kyle Hendricks, originally scheduled to pitch on Saturday, will instead be pushed back to Monday for the series opener against the Pirates at PNC Park. Right-hander Jason Hammel, who earned his 15th win on Monday, will start against the Cardinals on Saturday.
Otherwise, the Cubs won't start making their scheduled changes until next week. The reasons are twofold: there's an off-day on Thursday and the Cardinals are still in the hunt for an NL Wild Card berth.
"With all due respect to everybody, you've got to play these next three games right," Maddon said. "Not that I don't trust our other guys, but industry-wide, you just want to be able to do that. I've been on both sides of it, so when you're on that other side, you definitely want to make sure that the teams that are in contention are playing against the other team's [best]."
Pushing Hendricks back to Monday also gives left-hander Jon Lester, who leads the NL with 18 wins, another start at Wrigley Field on Sunday among the two scheduled outings he has left in the regular season.
"It'll be cool," Lester said. "I pitched the first one here [this season] and I get to pitch the last one here [before the playoffs], so that'll be kind of nice. Obviously facing the Cardinals adds a little bit more, especially here at Wrigley. It'll be fun."
Tracking Maddon's scheduled changes next week could just as entertaining.
"We've been doing a lot of manipulation," he said. "So, we're going to have a bullpen day next week. There's other things we may do, we haven't even announced yet. There's all kinds of different things we're working on right now to try to make it a constructive week and get a really final good look at some guys."
Worth noting
• Entering Wednesday's game, Maddon wasn't sure whether Jorge Soler would be available to pinch-hit. The Cubs aren't going to rush Soler, who hasn't played since leaving a game against the Brewers on Friday with soreness in his right side.
"He's doing well," Maddon said. "Probably by Friday, hopefully, we'll be able to interject him in a game."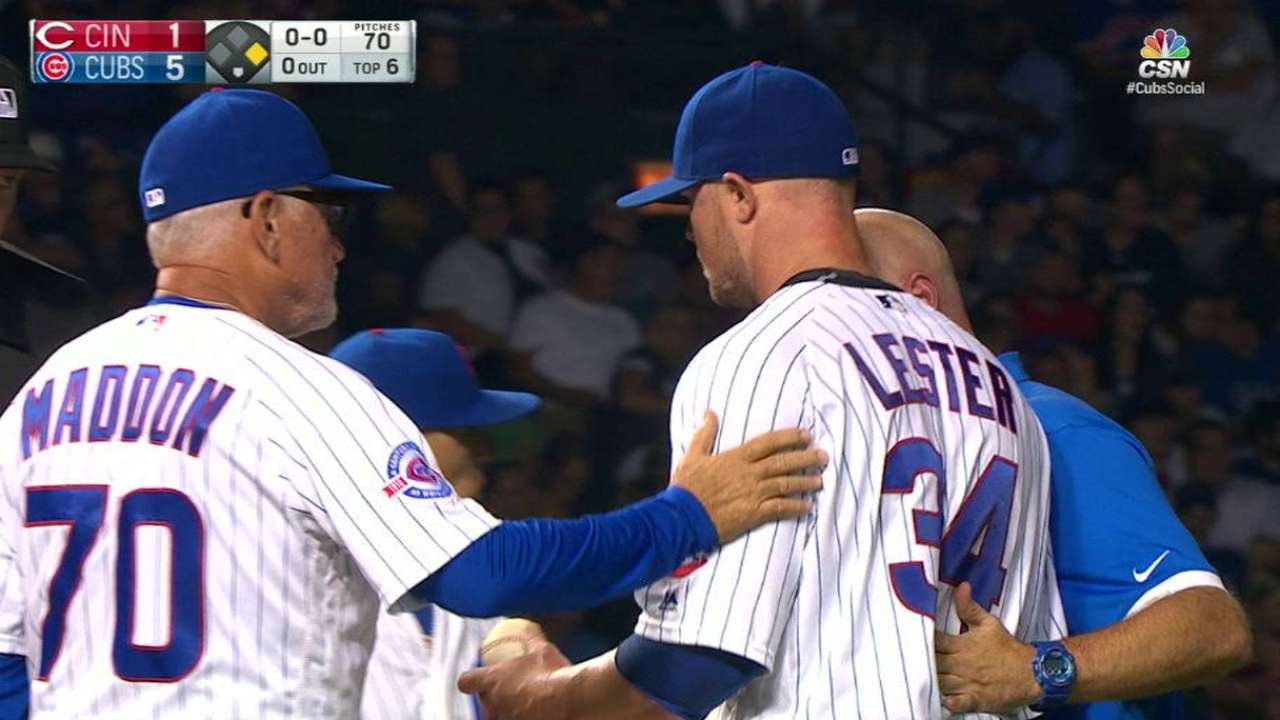 • Lester reiterated on Wednesday that he's fine, despite taking a hard line drive off the right wrist in the sixth inning of the Cubs' 6-1 win over the Reds on Tuesday.
"Like I told you guys, it's my right hand, it doesn't matter," Lester said. "If it was broke, it wouldn't be a problem. It wasn't a problem yesterday."
Asked whether it might be an issue hitting, Lester said it wouldn't hinder him.
"I wasn't a very good hitter to start with," he said. "So, I don't think it's going to affect anything."
Brian Hedger is a contributor to MLB.com based in Chicago. This story was not subject to the approval of Major League Baseball or its clubs.