Angels, Rangers see dust-up differently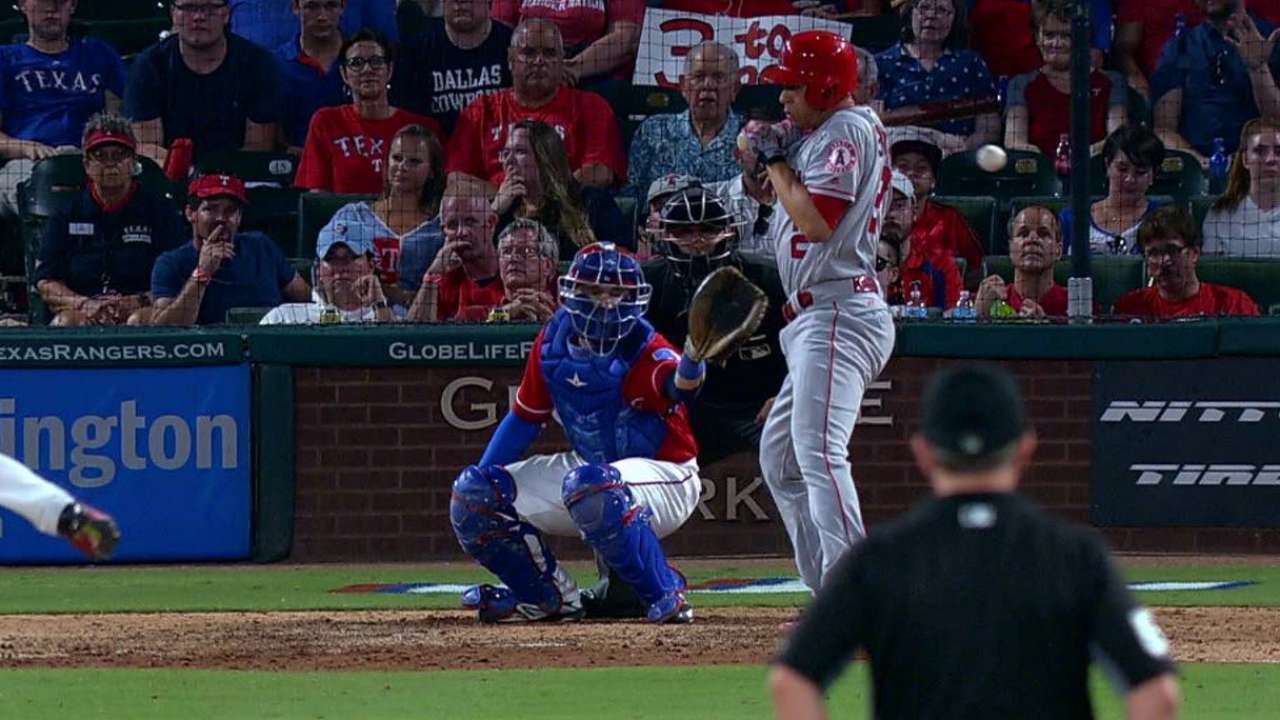 ARLINGTON -- The Angels and Rangers on Wednesday continued to voice their drastically differing opinions about Tuesday night's events, with participants on both teams casting themselves as the good guys and their opponents as the villains.
To Angels manager Mike Scioscia, his shortstop, Andrelton Simmons, didn't break any rules, written or unwritten, when he tagged Carlos Gomez out at second base. To Gomez, Simmons blocked the bag and could have injured him as he slid.
To Scioscia, Rangers reliever Keone Kela committed a flagrant, intentional violation when he threw a 97-mph fastball behind Simmons' shoulder. To Rangers manager Jeff Banister, it wasn't on purpose.
• Tempers flare between Angels, Rangers
Scioscia suggested that Kela be punished for his actions, though he declined to say when asked directly whether Kela should be suspended.
"Hopefully, Major League Baseball will take a look at that and see what the appropriate action should be," Scioscia said. "I think you have to have respect for this game and understand that when you're throwing a ball even 91 miles an hour and you're up at the neck or the head of a hitter, that's just irresponsible. I think that's something that you certainly need to police. Last night the intent was very clear, and it's not anything that should be a part of baseball.
"We play hard, they play hard, and I think both teams respect that. But what happened last night crossed that line, and that's a fact."
Not surprisingly, the Rangers have a vastly different account of the facts.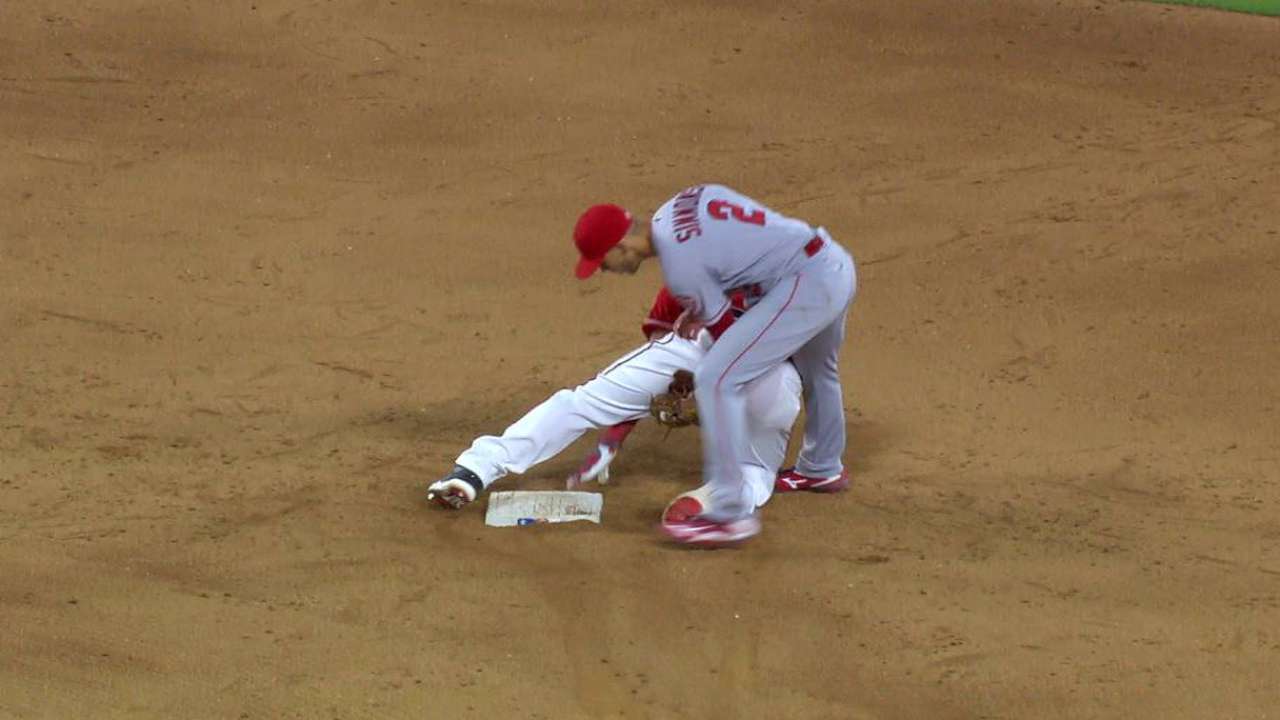 Gomez thought he was well within his rights when he voiced his displeasure with Simmons after the play at second.
"I reacted how anybody would react," Gomez said. "It's not the first time that I've tried to slide and he's blocked the base. We have 10 games until the end of the season and you're going to make that kind of play? It's not right. He's trying to hurt me. I'm not trying to hurt him. I just told him, 'It's not necessary to do that. If you want to play that type of game, I know how to, too.'"
Scioscia's version: "Actually, [Simmons] made a great play. He was where he was supposed to be. Gomez had the play beat, he just needed to stay on the bag, and he didn't do that. It wasn't anything that Andrelton did that stopped him from getting to the base. Andrelton made a great play, kept the tag on, and that's what you have to do."
As for Kela's wild fastball an inning later, Banister had a more conciliatory tone but continued to defend his pitcher despite the Angels' insistence that he threw behind Simmons intentionally.
"Look, anybody can be accusatory," Banister said. "It's hard enough to wake up and manage my own team every day. I respect Mike for the job he's done managing the Angels, he's done so much for managing and for the game of baseball, so how could I question him? I don't make assumptions about what people do on the baseball field."
Gomez said he didn't tell Kela to throw at Simmons.
"I didn't say anything [like that]," Gomez said. "I don't know what's going on with that. I'm not the boss on who gets hit or not."
Dave Sessions is a contributor to MLB.com based in Texas. This story was not subject to the approval of Major League Baseball or its clubs.