MLB.com Columnist
Barry M. Bloom
Molitor likes challenge of managing
Hall of Fame player part of small group who also managed in Majors
NEW YORK -- Paul Molitor is a member of an elite group, one of just 217 players who have been inducted into the National Baseball Hall of Fame. And he's still a member of a much smaller subset of that group: Hall of Famers who have managed a Major League team. There have been 63 of them, but most achieved this feat in the era before World War II.
Of late, aside from Molitor, only Ryne Sandberg has made an attempt. But Sandberg lasted less than two calendar years with the Phillies and resigned midway through the 2015 season when upper management changed.
Molitor, who recorded 3,319 hits in 21 seasons, is still standing, managing a Minnesota Twins team that has a Major League-high 96 losses heading into Thursday's day-night doubleheader.
"I think it's easy to compartmentalize Hall of Famers who coach or manage," Molitor told MLB.com this past Sunday at Citi Field, as his Twins were swept by the Mets in a three-game series. "I think it's really individualistic. To compare Frank Robinson or Ryne Sandberg or Yogi [Berra] to me, doesn't really matter. It's how that person is wired."
Since 1964, the brief list of Hall of Fame players to manage also includes Eddie Mathews, Ted Williams, Bob Lemon, Tony Perez, Berra and Robinson. The latter two, it should be noted, became managers for the first time before they were elected to the Hall, Robinson as a player-manager with the Indians in 1975 near the end of his on-field career, and the first African-American to take over the position.
Barry Larkin has been trying his hand at it in the past two World Baseball Classics as manager of Team Brazil, which is competing this weekend in the Brooklyn qualifier along with Pakistan, Israel and Great Britain, for the final spot in next year's tournament. Larkin recently said that he had no designs right now of managing in the Major Leagues.
That leaves Molitor as the only Cooperstown representative actively managing in the game. It's a seemingly tough transition from superstar player to successful manager.
"If I have a good year or a bad year or it winds up not going well, I don't think you can attribute that to the fact that a Hall of Fame player isn't a good, patient person because he's used to a level of success," Molitor said. "Thus, he doesn't deal well with people who can't attain that bar. I don't really connect the two, is what I'm trying to say. I think it's easy on the outside to wonder about that."
These recent Hall of Fame players have managed with varied levels of success.
Berra coached both the Yankees and Mets into the World Series, where they lost. Lemon took over a fractured Yankees team from Billy Martin in 1978 and drove it back from the depths of the American League East into a World Series win over the Dodgers. Robinson managed for four organizations during 16 seasons and never went to the postseason. Perez spent 158 combined games as manager of the Reds in 1993 before his induction and the Marlins in 2001 after it. Williams, Mathews and Sandberg had no success.
Molitor is right on the cusp. He took over in Minnesota in 2015 and managed the Twins to a surprising 83-79 record. But this year's team couldn't capitalize on what it did last season, opening 0-9. One thing is for certain, Molitor never gets over losing.
"It's never easy," Molitor said. "It was never easy as a player or a coach. And this year, we had a little bit of expectation after last year, and it's gone south. It went south early, and we haven't recovered. Part of it is experience. I'm going to have a little reflective time at the end of the season.
"Think about things we did right, things we did wrong, things we could've done better. That's the self-examination everybody has to do when you finish up a season."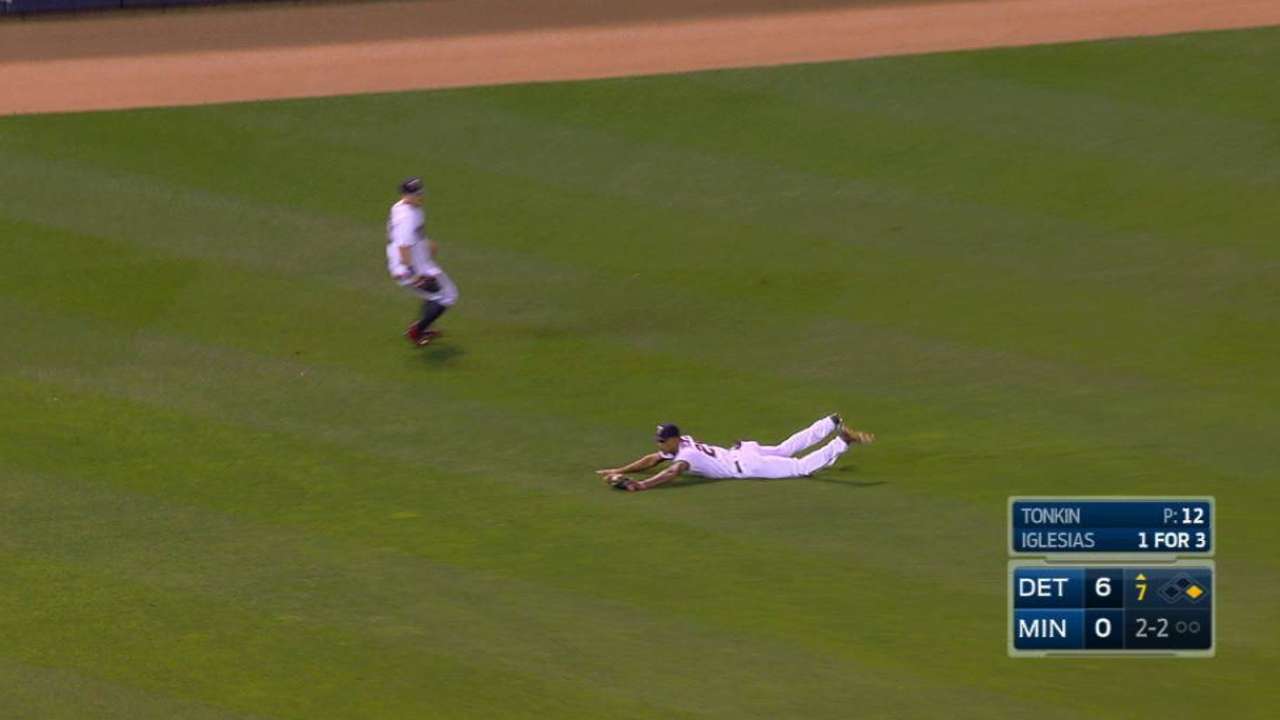 Molitor's club is also in the midst of change. The Twins on July 18 dismissed Terry Ryan from his second stint as general manager and have been in search mode ever since. They've determined they will hire a president of baseball operations, who will then find a general manager.
Molitor has been told he'll be back under any circumstances. He's going into the final year of a three-year contract that ends after the 2017 season. Molitor said on Sunday he knows that's a double-edged sword. He's not going the way of Sandberg, but he's certainly wary.
"We're in limbo here. We're not sure what's going to unfold," Molitor said. "I'm in a little bit of an awkward spot. I'm very grateful for the affirmation, but they're going to get new people to run baseball operations and they're going to be potentially stuck with somebody who's not their guy.
"But I'm OK with that. This fall will be a little different. Whoever they hire, I'm sure there's going to be some time I'll have to spend to build a relationship. Find out what this person wants and what he's about and what he expects."
• Picollo a candidate | Bloom reportedly on radar
Molitor had no Minor League managerial experience when he took his current job, but he spent three years after he retired as the Twins' bench coach and another as hitting coach for the Mariners. He worked in player development for a decade before being hired to manage Minnesota.
New management should be comfortable with whom Molitor is and what he represents.
"I don't feel I have to prove myself," Molitor said. "People can judge me by 100 losses if they want to. I'm fairly peaceful about what I think I've done and what I've tried to do and what I've put into it.
"This has been challenging, but I do like it. Trying to draw things out of people that they might not know they have. That's fun for me. I mean, I'd love to win, too. I'd love to have a chance to manage in the postseason. But I don't know if I'm going to get that."
Barry M. Bloom is a national reporter for MLB.com and writes an MLBlog, Boomskie on Baseball. Follow @boomskie on Twitter. This story was not subject to the approval of Major League Baseball or its clubs.