O's pushing to make something happen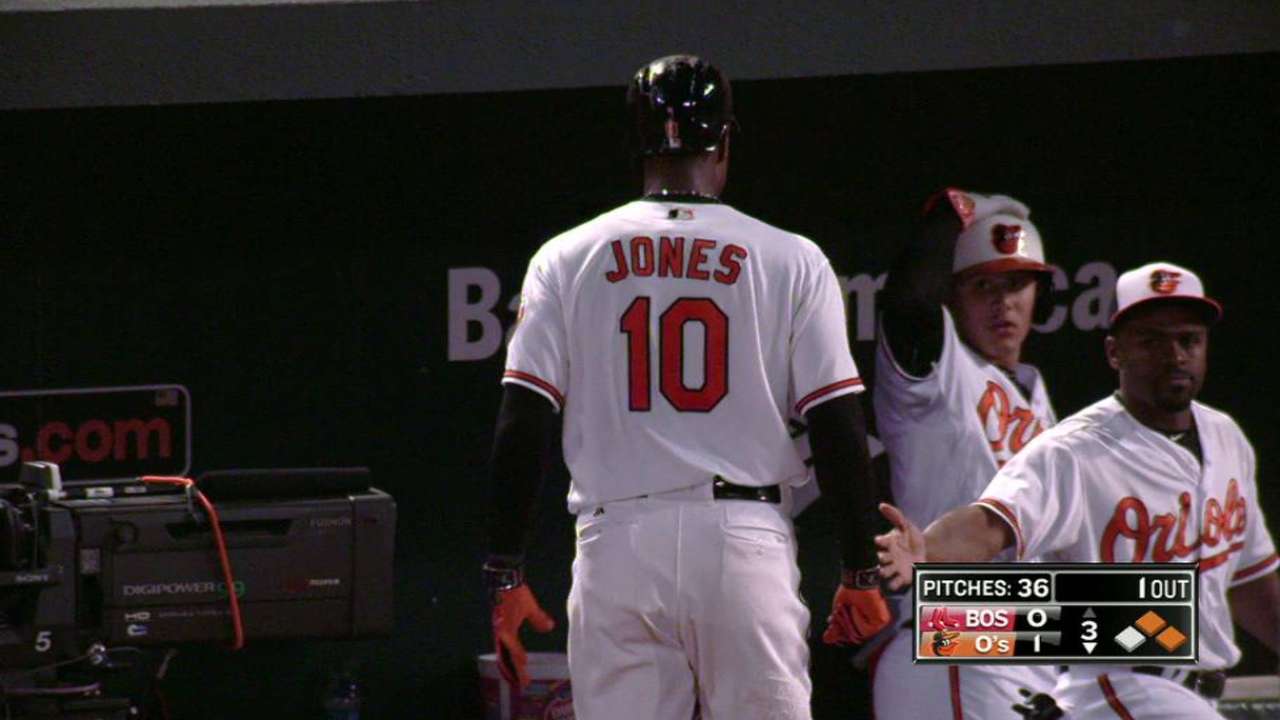 BALTIMORE -- Orioles manager Buck Showalter has been tinkering with his daily lineup hoping to spark something for a stagnant offense.
But the Orioles' offense continued to struggle Wednesday night, losing 5-1 to Boston to mark their fifth consecutive game with two or fewer runs scored. The slide, which comes at a critical playoff push time, is concerning and raises the simple question: What the heck is going on?
"Our guys are really pushing. They're pushing," Showalter said of an O's team that, despite leading the Majors in home runs, hasn't scored more than two runs during an inning in 60 innings.
"Sometimes you can really want something too much and you can't take that away from them. The want-to is always there for our guys and it can be a deterrent. You get into a situation like this where they know what's going on with the math of the season. So it's tough to say they don't care, OK?"
Baltimore's bats had just four hits on the night, stranding six in the process in its fifth loss in seven games. The O's left a pair of men on in the fourth inning and pushed across just one run despite loading the bases on Boston starter Clay Buchholz in the third.
"We're really just getting in a position where we're trying to do too much," said Orioles first baseman Chris Davis, who made a critical throwing error that opened the door to Boston's five-run rally in the sixth.
"You start out the game and it takes you a few innings to score a run or to scratch out a few hits. The closer it gets to the ninth inning, the more pressure you feel as an offense, and the more you kind of push, and that's what we've been doing the past few nights, just pressing too much. We talked about it earlier today. We need to go out there and do what we do best, and just relax a little bit."
Brittany Ghiroli has covered the Orioles for MLB.com since 2010. Read her blog, Britt's Bird Watch, follow her on Facebook and Twitter @britt_ghiroli, and listen to her podcast. This story was not subject to the approval of Major League Baseball or its clubs.