AL Wild Card race gets tighter
Toronto alone at the top, but three teams gain on Baltimore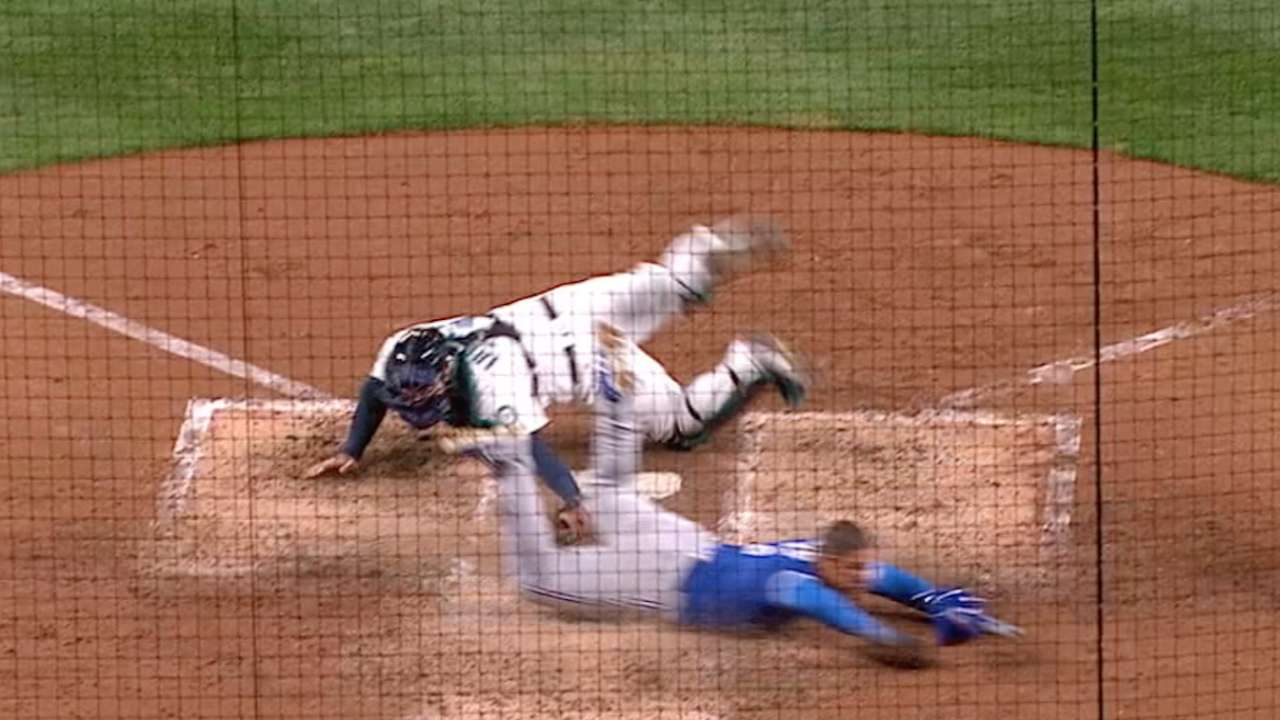 The Blue Jays claimed sole possession of the American League's top Wild Card spot Tuesday with a big win over fellow postseason-hopeful Seattle.
J.A. Happ became the franchise's first 20-game winner since 2008 as Toronto beat the Mariners, 10-2, at Safeco Field. The win, combined with Baltimore's loss to Boston, put a game of distance between the Jays (83-68) and Orioles (82-69). If the season ended today, the AL East opponents would meet at Rogers Centre for the AL Wild Card Game on Oct. 4.
The loss to the Blue Jays dropped Seattle to three games behind Baltimore. The Mariners have won nine of their last 13 contests, but their playoff chances have taken a hit with back-to-back losses to Toronto.
The other head-to-head matchup between AL contenders -- Red Sox at Orioles -- saw Boston inch closer to an AL East title, while putting Baltimore on shaky ground in the Wild Card race. In his final regular-season series at Camden Yards, David Ortiz fueled Boston's win with a three-run homer in the seventh inning, helping cut the Red Sox's magic number to win the division down to eight.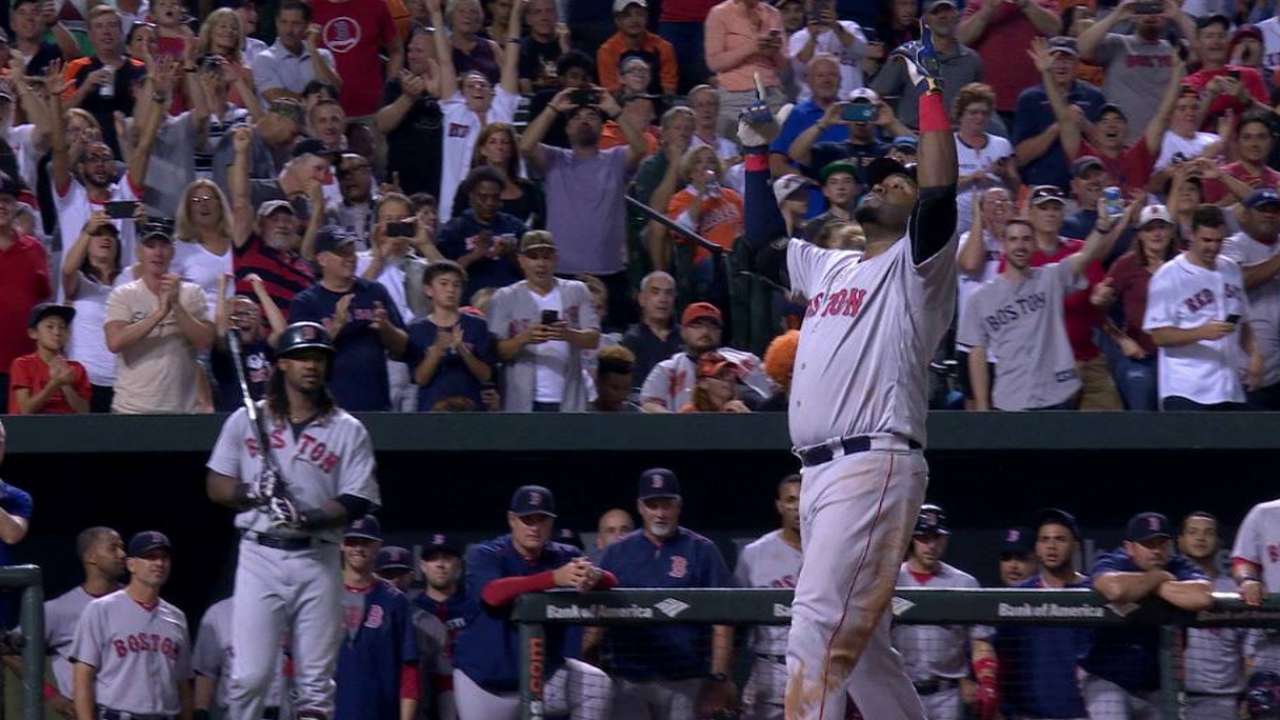 "I think there's growing confidence in our clubhouse daily," said Red Sox manager John Farrell. "We've responded to a number of challenges, whether it's on the road, whether it's coming from behind in big ballgames in the division, those are key. When you achieve those or succeed in those, yeah, that's a snowball effect that takes place. To balance that out, no one is taking anything for granted."
The Orioles have now dropped four of their last six games. They're clinging to a 1 1/2-game lead over the Tigers, who beat Minnesota on Tuesday, for the second Wild Card spot.
The Astros are behind the Tigers at two games back in the AL Wild Card standings. Houston notched an extra-innings victory over the A's in Oakland as Jose Altuve collected his 200th hit of the season. The Astros have won five of their last six games.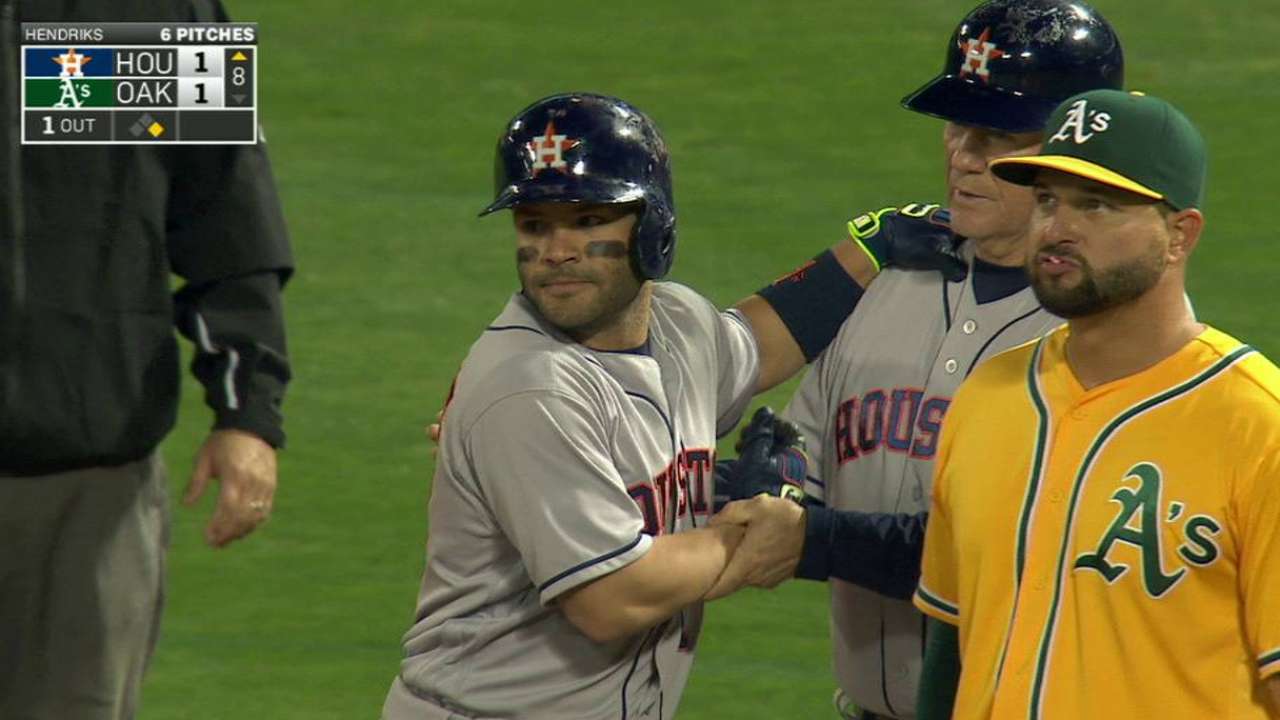 "Our guys understand where we're at on the calendar," Astros manager A.J. Hinch said. "We've played important games lately. They're playing very loose and certainly want to spoil some seasons, so it sets up to be a very intense playoff atmosphere game."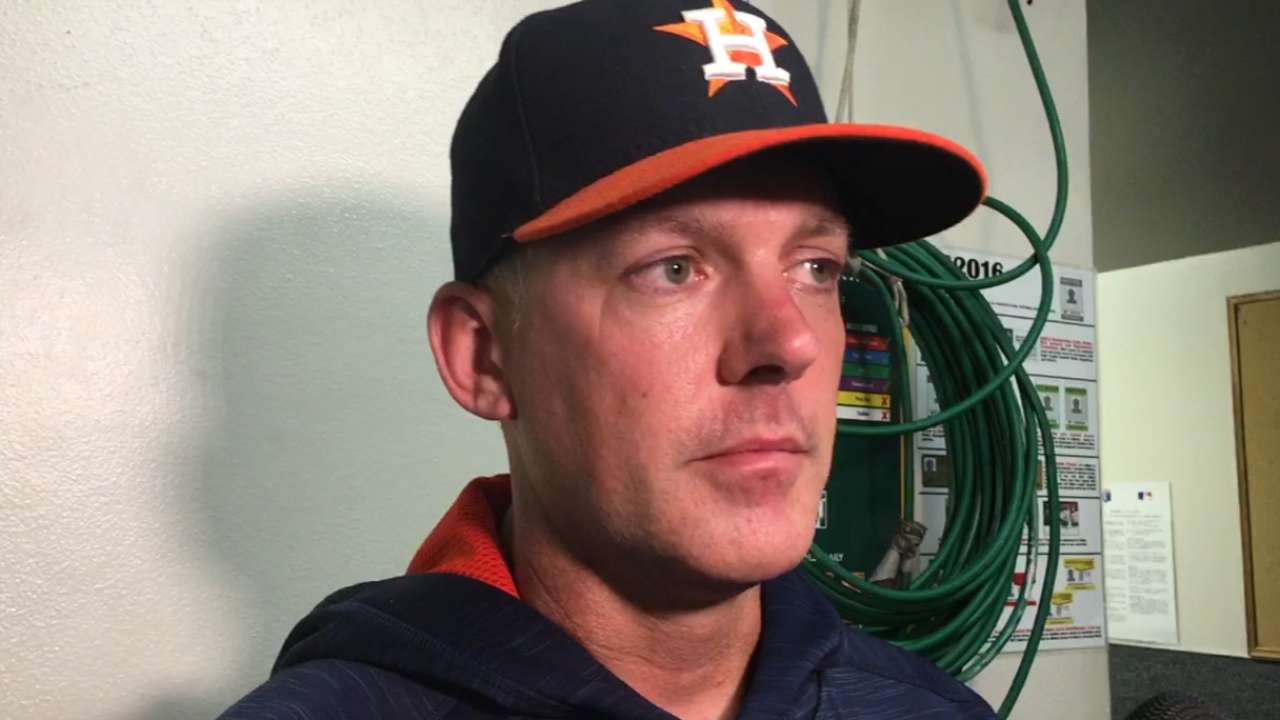 Gary Sanchez kept the Yankees in the mix and bolstered his AL Rookie of the Year Award candidacy with a three-run homer in the seventh inning against the Rays. Sanchez's blast propelled New York to a 5-3 victory and snapped the club's five-game losing skid. The Yankees are now 3 1/2 games shy of a playoff spot.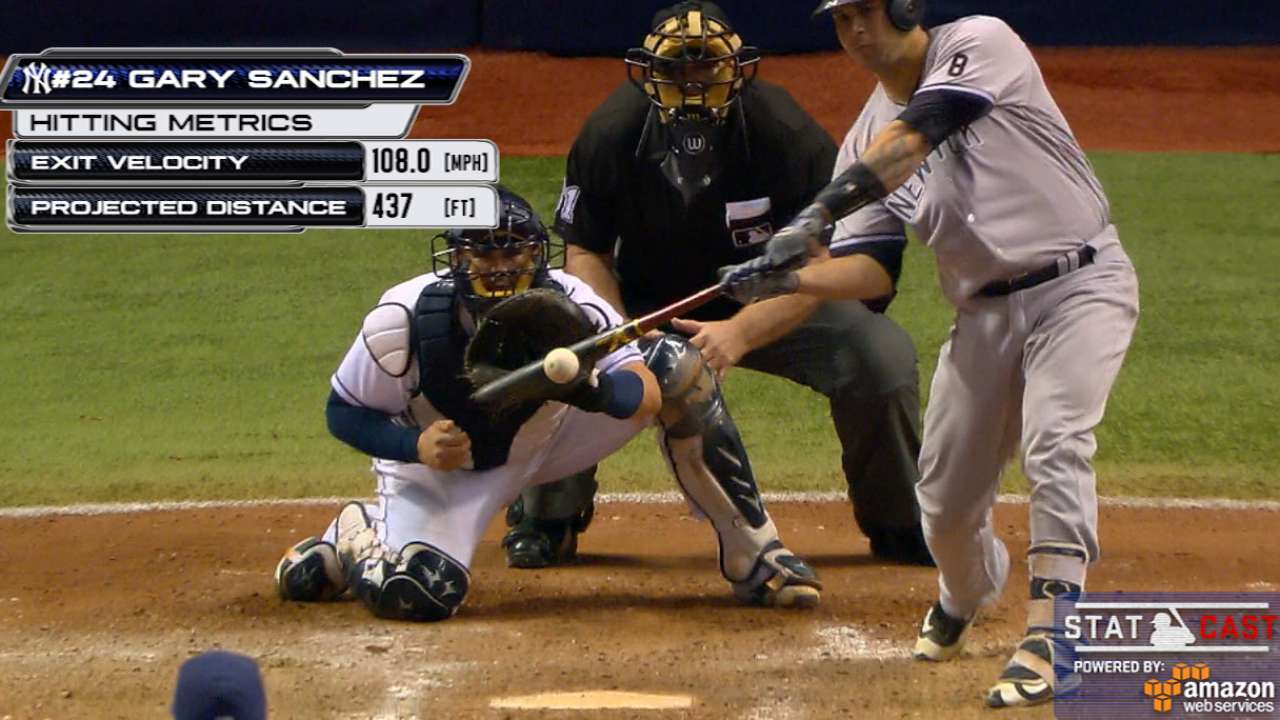 Chad Thornburg is a reporter for MLB.com. This story was not subject to the approval of Major League Baseball or its clubs.