Julio's Citi: Teheran extends mastery of Mets
Righty finishes season with 0.90 ERA vs. NY after 7 strong innings Tuesday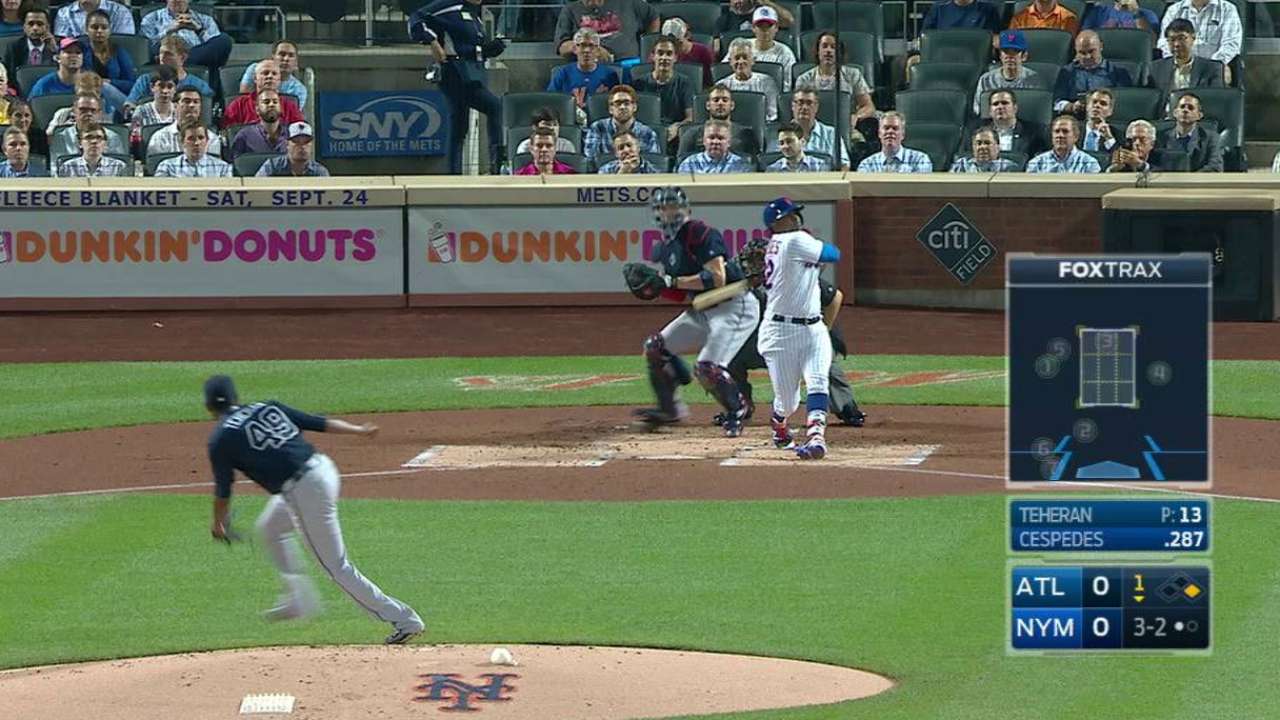 NEW YORK -- It can't be the mound and it can't be the ballpark, Julio Teheran said, because last season he pitched a game at Citi Field and it didn't go at all well.
This year? Different story. This year, the Braves' right-hander has made two starts at the Mets' home, and he was outstanding both times.
"I kind of like it [here]," Teheran said Tuesday night, after the Braves' 5-4 win over the Mets. "Before, I didn't like it, but now I like it."
His teammates could say the same thing. The Braves have the worst record in the National League, but they've owned this Citi, with five consecutive wins. They're 6-2 at Citi Field for the season, with one game left to play Wednesday night.
They hurt the Mets with a three-game sweep in June, capped off by Teheran's one-hit shutout. They've hurt them even more this week, because the Mets need every win they can get to reach a second straight postseason.
"There's a lot of energy here," Braves manager Brian Snitker said. "It's a great place to come play. You like playing in that atmosphere."
The Braves don't mind playing anywhere right now, and they hardly look like a last-place team playing out the string in the final two weeks of a lost season. They won two of three from the first-place Nationals over the weekend at Turner Field, and they've followed it up with back-to-back wins over the second-place Mets.
They're 10-8 in September, the same as the Nationals and just one game worse than the Mets.
"I think we've been playing very good lately," said Ender Inciarte, who was on base four times and scored two runs Tuesday. "I think anywhere we go we'll be positive we can win games."
Almost anywhere Teheran has gone this season, he has pitched well. His 3.10 ERA ranks 10th in the National League, and his 6-10 record is almost entirely a result of the second-worst run support in the Majors.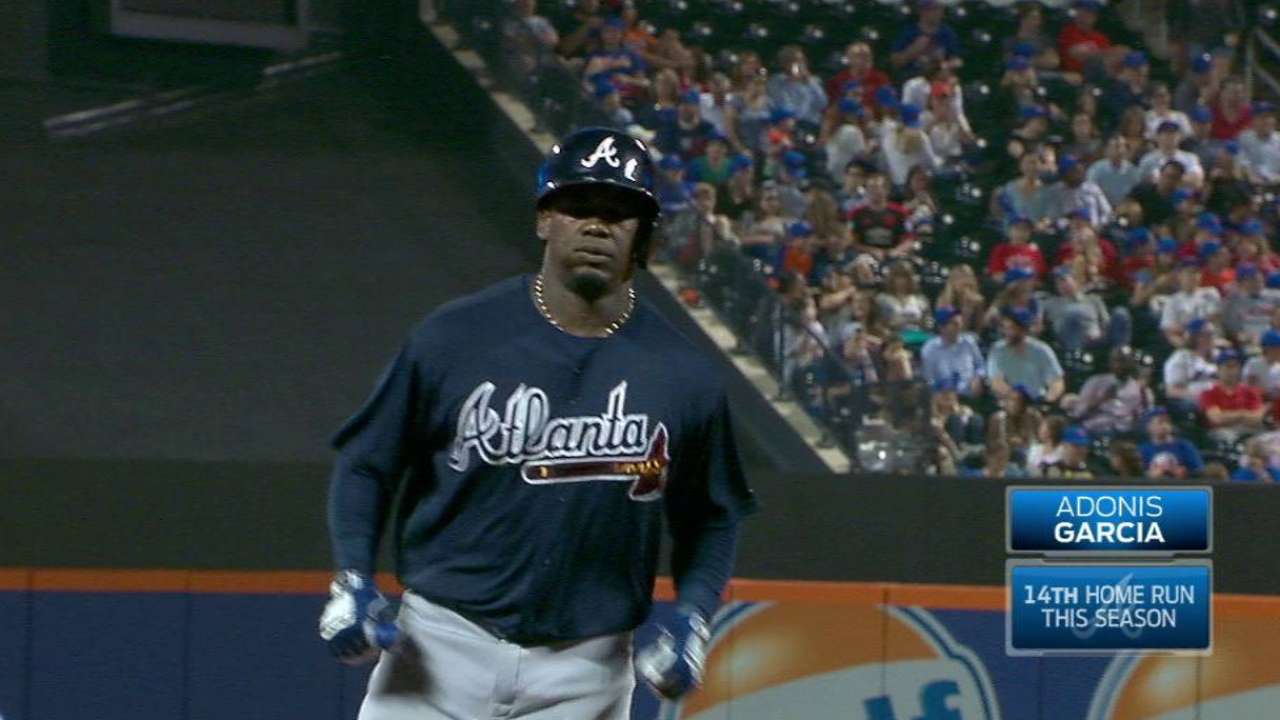 He's 2-0 with a 0.56 ERA in two starts at Citi Field, following up June's one-hitter with seven innings and one run on five hits Tuesday. After giving up his only run on a Jose Reyes triple followed by an Asdrubal Cabrera double in the third inning, Teheran didn't allow another hit and retired 15 of the final 16 Mets he faced.
Add in his two good starts against the Mets at Turner Field, and Teheran had a 0.90 ERA against New York in four games this season.
"Every year is different," he said. "Last year I was just OK against them."
Last year he was actually very good in two starts against the Mets at home (2-0, 0.69 ERA), but not very good in his one start at Citi Field (four runs in 4 1/3 innings in a 6-3 loss).
The Braves lost six of their nine games at Citi Field in 2015, their only losing record here since the ballpark opened in 2009. The six wins in eight games this season give them a 41-31 overall record, second to the Nationals (48-28) among the Mets' NL East rivals.
None of that matters as much to the Braves as the simple fact they're ending up with a good finish to a disappointing season.
"We look different, definitely," Teheran said.
He didn't look much different from the pitcher the Mets saw in June. At least for this season, Citi Field suits him just fine.
Danny Knobler is a contributor to MLB.com based in New York. This story was not subject to the approval of Major League Baseball or its clubs.