Mariners' small mistake paves way for Jays' big rally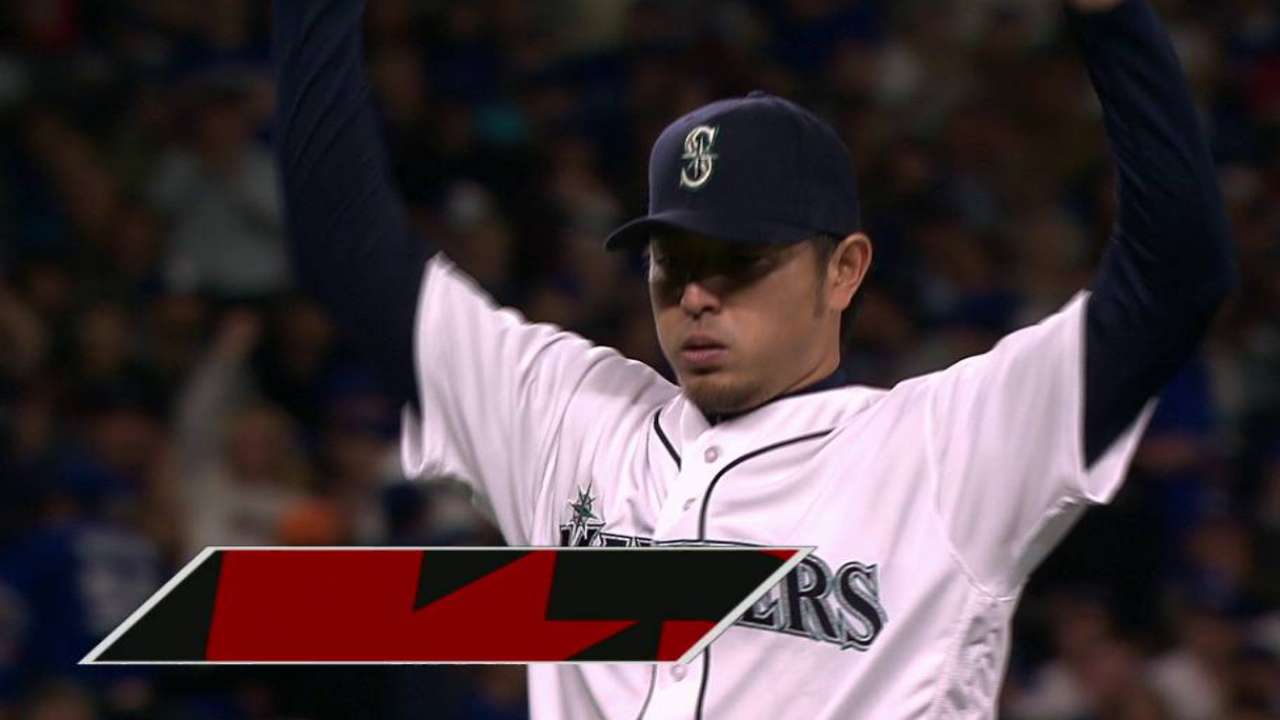 SEATTLE -- It all started innocently enough, with a misplayed popup by Mariners catcher Chris Iannetta, who overran a towering foul ball and was charged with an error when it dropped behind his outstretched glove as he tried to reach back at the last second.
But instead of two outs and nobody on the fourth with a two-run lead, Mariners pitcher Hisashi Iwakuma wound up giving up a single to right by Jose Bautista. And then the wheels came off as nine straight Blue Jays proceeded to reach base in an eight-run, eight-hit rally that knocked Iwakuma out of the game and wobbled the Mariners' postseason hopes with what turned into a 10-2 loss at Safeco Field.
"It's not fun to make a mistake," Iannetta said. "You play this game, you don't want to make errors. It's going to happen. It's part of the game. I've made errors before. Everybody on the field has. Everyone who's played this game has. It's unfortunate when it happens, you try to put it past you. We could have easily got the next two guys out and it would have been a non-issue, but it's just the way it is."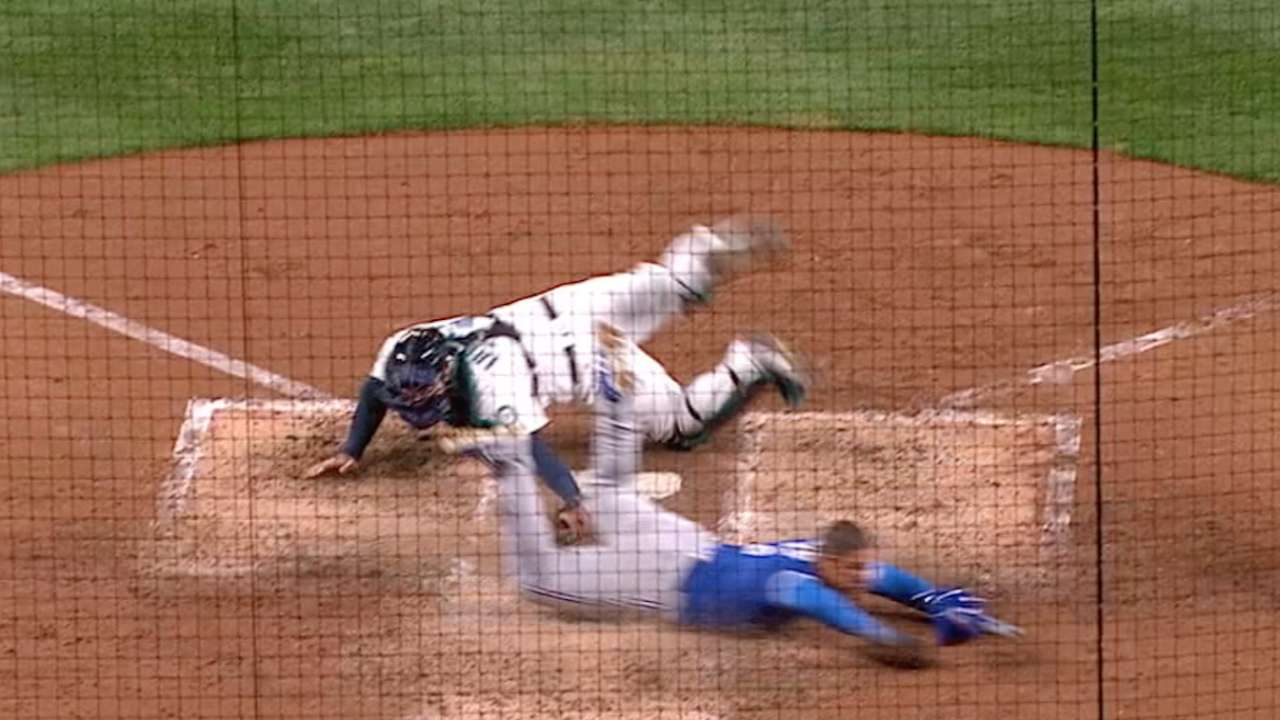 Two-run home runs by Russell Martin and former Mariner Michael Saunders were the big blows as the Blue Jays jumped to an 8-2 lead in that fateful fourth. And Iwakuma took full responsibility for leaving pitches up in the zone to both hitters.
"That was the time when things started to go their way," Iwakuma said of Bautista's lengthy at-bat and base hit after the error. "But if I was more aggressive from there on, I don't think that would have happened. That's where I feel responsible.
"Overall, when you look back at the game, my stuff was working," Iwakuma said. "It was there. It was just I couldn't put it together in that inning. I fell behind and the two home runs were 2-0 counts. That's not good. You want to be aggressive with strike one. But overall, I think in that situation I kind of rushed my way through. I should have been more patient and that cost me."
Manager Scott Servais acknowledged that Iannetta's error was costly, but he said it was far from the only issue that inning.
"You never want to give a team extra outs, especially a team that can swing the bat like that," Servais said. "And we gave them an extra out in that inning, and most times that'll come back to haunt you. There's been errors and other screw-ups behind Kuma before and he's figured a way to get through it. It just didn't happen tonight."
In addition to Iannetta's misplay, the Mariners allowed Devon Travis to score all the way from first on a bloop single down the right-field line when second baseman Robinson Cano and right fielder Franklin Gutierrez both hesitated, apparently thinking the other was going to pick up the ball, as the speedy Travis jetted home and beat a late throw by Gutierrez.
"I didn't think it was foul, but when the bounce went away from Guti to his left, he was pointing to the umpire because he thought it was foul," Cano said. "As soon as the guy hit the ball [Travis] started running. He's fast and nothing you can do in that situation."
"That ball landed in a spot we just didn't have covered, and it got away from them," Servais said. "But you can nitpick a play here, a play there -- it was an eight-run inning. We made a lot of mistakes in the inning."
Mariners pitchers had posted a 2.08 ERA over the previous 12 games while going 9-3, but that all went out the window in a 39-minute, 51-pitch half inning that required three hurlers -- Iwakuma, Nick Vincent and Cody Martin -- to finally stem the tide.
"We have to focus on one game at a time, play as a team, stick together and believe what we can do and what we've done til this day," Iwakuma said. "As of now, I have two more starts to go and I have to help the team win and give my team a chance. That's all I can do."
Greg Johns has covered the Mariners since 1997, and for MLB.com since 2011. Follow him on Twitter @GregJohnsMLB and listen to his podcast. This story was not subject to the approval of Major League Baseball or its clubs.