Bailey making another start still a possibility
Reds right-hander feels great after latest bullpen session
CHICAGO -- The original plan was to have Reds starter Homer Bailey throw his next bullpen session on Wednesday, but those plans were changed, and not because Bailey's right biceps had a problem. It's been feeling good, so he moved up a day and threw from the Wrigley Field visitors' bullpen on Tuesday.
"I would pitch a game, take a day off and throw a bullpen. It's what I felt like we would do this time around," Bailey said. "I do feel great. It felt good to get off the mound."
Since coming down with right biceps tenderness following his Aug. 28 start, Bailey has thrown off a mound three times without issue. Reds manager Bryan Price and the club will see how Bailey feels over the next couple of days before deciding whether or not he should be slotted back into the rotation for a start.
Of course, this isn't the usual return from a minor injury when you consider that Bailey was six starts back for the Reds after he missed 15 months recovering from Tommy John surgery on his right elbow. Also, the season has less than two weeks remaining and Cincinnati is not in the running for a postseason spot.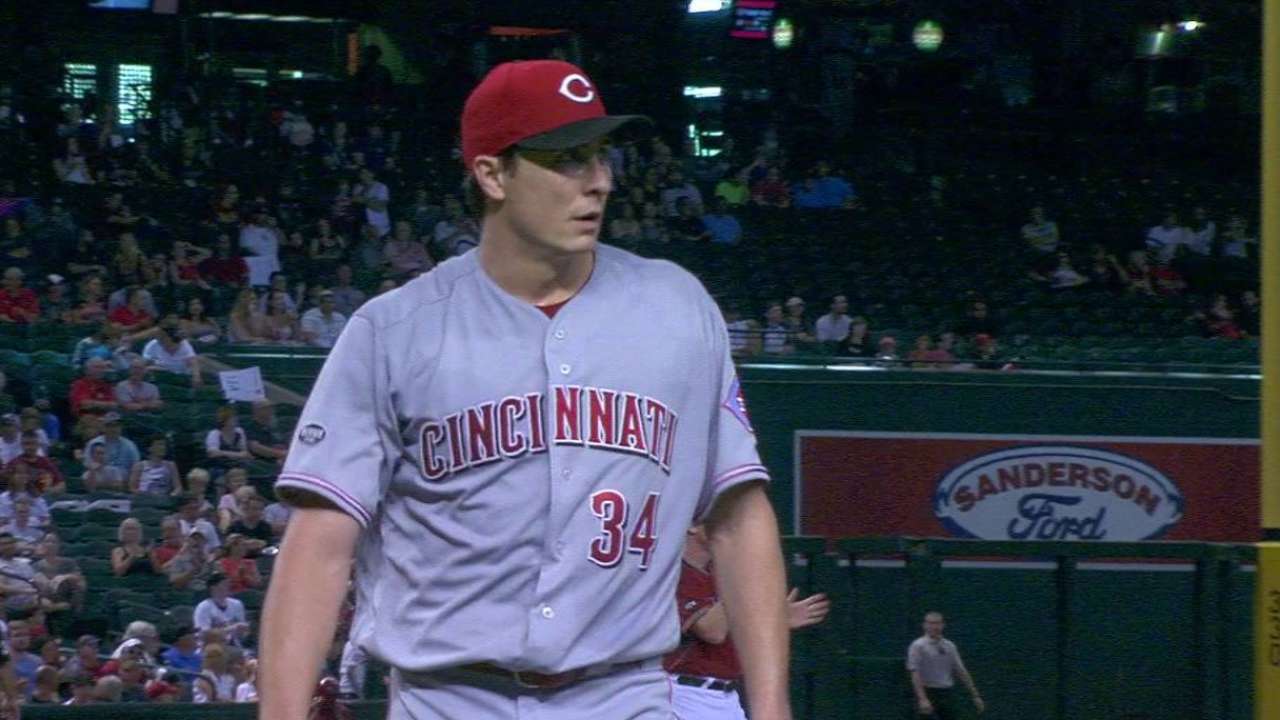 There has been no reoccurrence of elbow problems amid the biceps injury, however, so the club doesn't feel shutting Bailey down for 2016 is the right way to go.
"I don't want to leave starts on the table that could be started by a healthy Homer Bailey," Price said. "We will certainly not, for the sake of getting him out there at the end of the season, compromise his past elbow history. You can't make any assurances. In order for these guys to play, you have to put them on the field to play. I understand the question, 'What if something happens?' That's a situation where do we really want to coach and manage our team in that way?"
Price doesn't want to create a culture where players are put in a bubble until they are 100 percent perfect, something that's hard for even healthy players to be near the end of a 162-game season.
"I think all we would be doing is saying, 'Hey, let's make sure we don't look back and feel like they can trace this back to something in the future.' That, to me, is a defensive stance," Price said. "He's worked so hard to get to the point where he can pitch, and we shut him down for a while not because of his elbow … because of something that's fairly common amongst pitchers over the course of a long season."
Bailey could not say whether he will be ready to get one or two starts before the season ends. He just was interested in making progress. Injuries have limited him to eight starts over the past two seasons.
"I just think it's important that every day we're here, we're trying to go in the right direction. … How far that direction is, we don't know," Bailey said. "Today the bullpen went extremely well. It was coming out real good. My command is definitely there. We'll take the positive it is and go from there."
Mark Sheldon has covered the Reds for MLB.com since 2006, and previously covered the Twins from 2001-05. Follow him on Twitter @m_sheldon and Facebook and listen to his podcast. This story was not subject to the approval of Major League Baseball or its clubs.