Hicks returns; Ellsbury, Headley hope to soon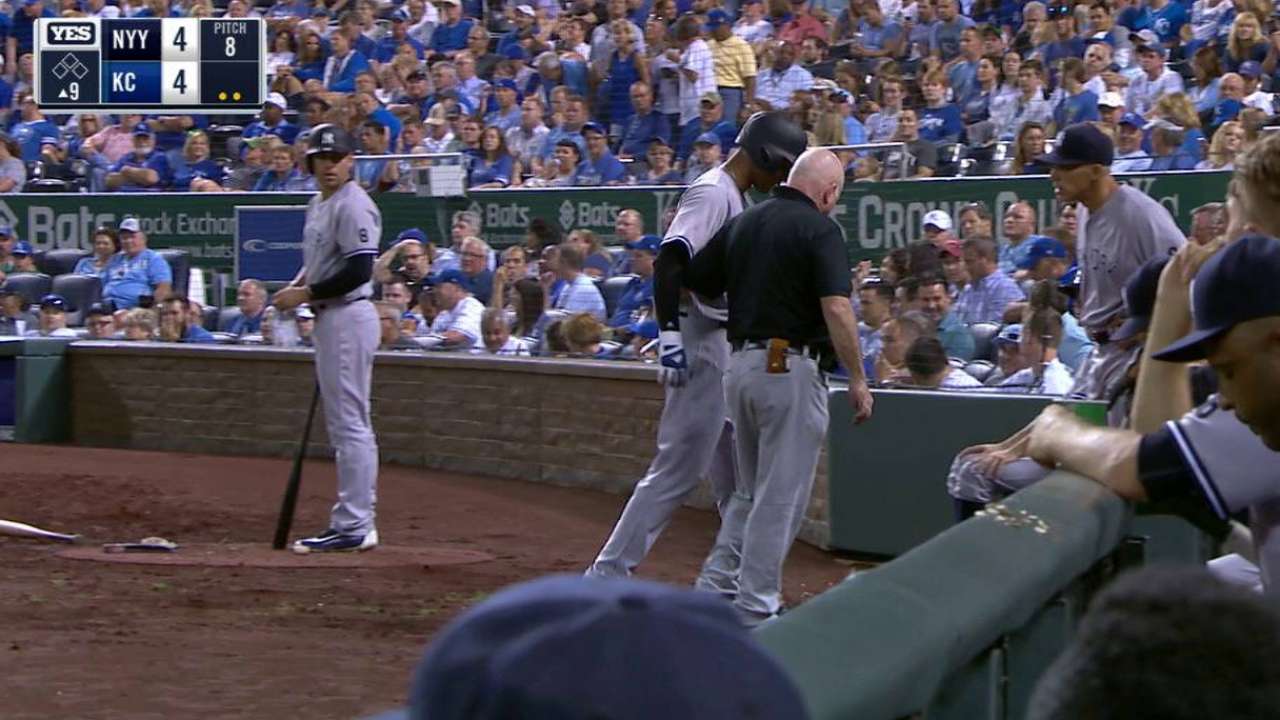 ST. PETERSBURG -- With their roster banged up following a rough weekend in Boston, the Yankees welcomed Aaron Hicks back from the disabled list on Tuesday while expressing hope that Jacoby Ellsbury and Chase Headley will also return to action this week.
Hicks had been shelved since sustaining a Grade 1 right hamstring strain on Aug. 31 in Kansas City. He watched from afar as the Yankees experienced a costly series in more ways than one, losing all four games to the Red Sox while blowing leads in three of those games.
"It's definitely tough," Hicks said. "Especially when you're at home watching your team play, seeing them have leads, it just stinks to be able to watch that. Now, we have to make some changes and start winning some games that we need to."
Hicks has not played up to expectations in his first year with the Yankees, but he showed signs of promise before the injury. Hicks batted .280 (23-for-82) with four homers and nine RBIs in August, raising his season average to .213, and he said that he expects to play every day through the end of the season.
"I think it was more just playing time -- being in there consistently, being able to track pitches every day, being able to have solid approaches to be able to have success," Hicks said. "The more games I played, the better I got."
Ellsbury aims to return to the lineup on Wednesday after sustaining a right knee bone bruise while attempting a sliding catch on Saturday at Fenway Park, pursuing Xander Bogaerts' seventh-inning double to the triangle in deep center field.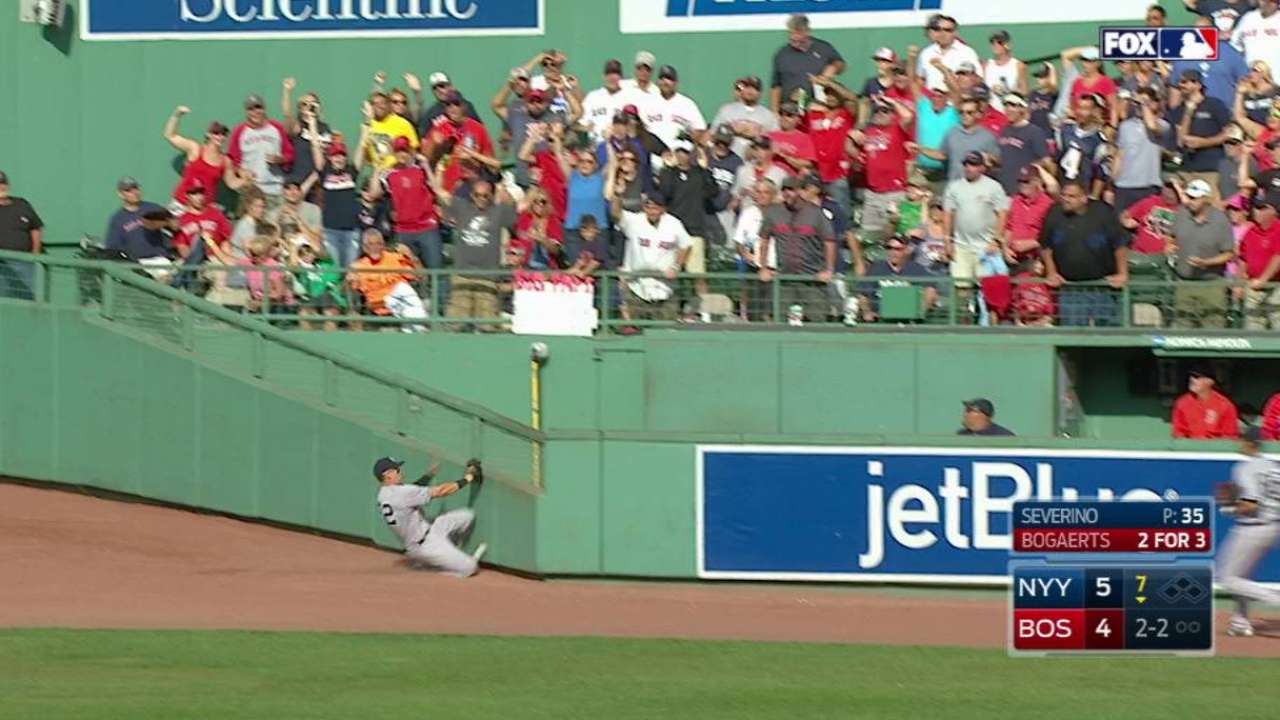 "The team knows how important these games are. I just want to get out there," said Ellsbury, who jogged on the field Tuesday and will wear a knee brace when he plays. "It kills me not to play [Tuesday]. I just want to play as soon as possible, and hopefully that's [Wednesday]."
Headley was considered unavailable for a second consecutive game on Tuesday, still dealing with the lower back stiffness that cropped up in that Saturday game at Boston. Headley said that he had an MRI on Monday, which showed no significant issues, and he is receiving treatment.
"I want to make sure it's right before I get back on it, because with the next seven games up here on turf, I don't want to get full-blown spasms and then be out for another week," Headley said. "I feel pretty good. I'm encouraged with how I felt. [Monday] toward the end of the day, I felt a little bit better, and this morning, I woke up and felt pretty good."
The Yankees are also without second baseman Starlin Castro, who sustained a Grade 1 strain of his right hamstring on Saturday and could miss the remainder of the regular season.
"It was a tough week for us. Obviously, it's a new week now as we move forward," manager Joe Girardi said. "We lost some really tough games; we lost three players during the course of it.
"You lose your third baseman, your center fielder and your second baseman, and you're losing a lot in your lineup. The other kids need to step up for us, and they've been doing that. They've been playing pretty well. We're relying on them heavily."
Bryan Hoch has covered the Yankees for MLB.com since 2007. Follow him on Twitter @bryanhoch, on Facebook and read his MLBlog, Bombers Beat. This story was not subject to the approval of Major League Baseball or its clubs.