Rays 'thrilled' with how Cobb has progressed
Despite uncertainty in rehab, righty impressing back in Majors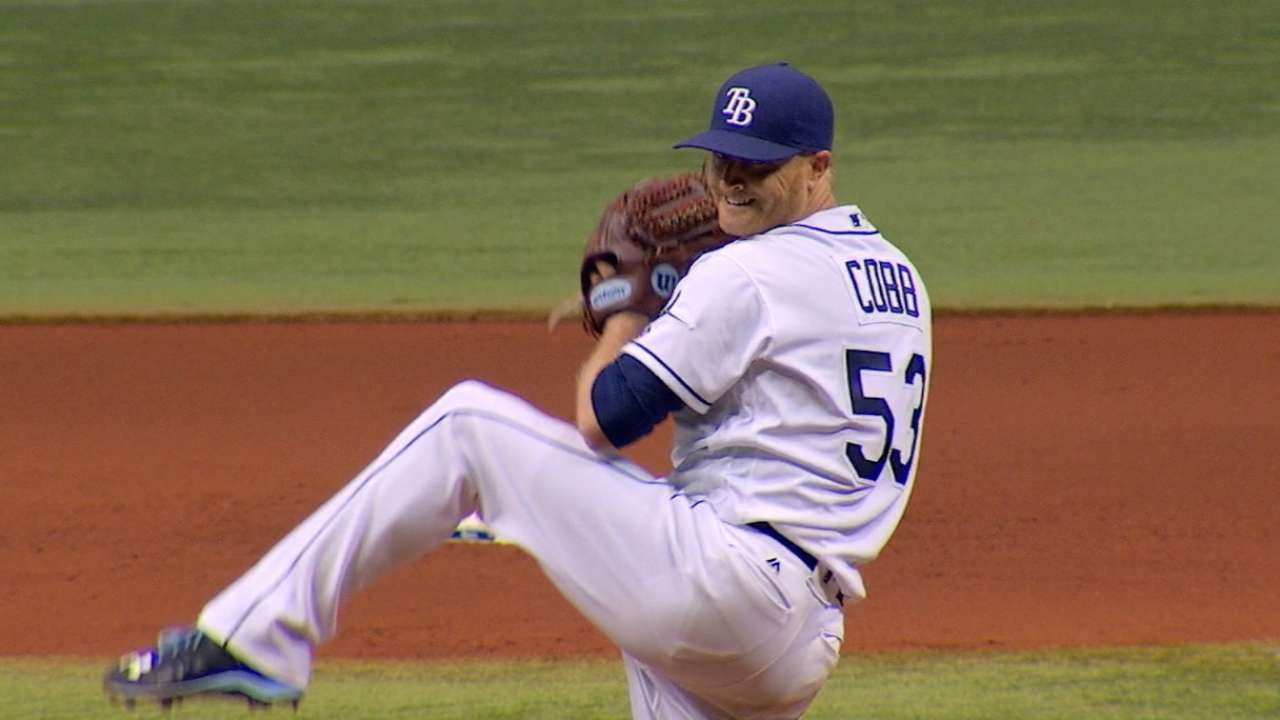 ST. PETERSBURG -- Doubt crept into the mind of Alex Cobb -- his rehab after 2015 Tommy John surgery indefinitely paused after a far-from-sharp July 11 appearance. His 2016 season -- and future -- were uncertain. His mechanics weren't there. His two starts with Class A Advanced Charlotte were a mess.
Fast forward less than two months, and Cobb is three starts into his five-start MLB season. In 17 2/3 innings, he's allowed six earned runs with 12 strikeouts and just four walks. He's ahead of anyone's expectations given the uncertainty he battled earlier in the summer.
"That was a temporary-moment feeling," Cobb said. "When you look back at it as a whole, you realize how insignificant a few starts here and there are in the big leagues. I wanted to get back so bad and so quickly that I kind of lost perspective of the big picture."
Cobb will make his fourth start of the season on Wednesday against the Yankees -- his second and final at Tropicana Field. Before getting back to Majors in early September, Cobb hadn't appeared in a game since 2014, nearly two full years.
In his Minor League rehab appearances, he was 0-3 with a 6.65 ERA in eight starts split evenly between Charlotte and Triple-A Durham. Those appearances didn't preview the dominance he's shown back in a Rays uniform.
"Alex would be the first to tell you, he probably doesn't feel totally where he knows he's capable of being," manager Kevin Cash said. "He's definitely good enough where he can go out and compete and get his innings and give us chances to win. From that standpoint, we're very thrilled where he's at."
Cobb does acknowledge there is some sharpening he could do with his pitches and command, but he says he couldn't be happier with how things have gone thus far. He's been "overly pleased" with his curveball, while his fastball command has been off and on.
Four of the six earned runs he's allowed so far were in the first two innings of games. After that, he's found ways to level out and show the pitching capability that figures to be a big part of the Rays future.
"I've been through some struggles with the rehab starts, not only physically, but trying to find myself on the mound," Cobb said. "The point I've gotten to, I'm extremely happy with the results."
Injury updates
• Steven Souza Jr. will undergo season-ending surgery on his left hip in Nashville, Tenn., on Wednesday. It's an issue that Cash said Souza has been dealing with and could continue to play through if necessary. But since it's not, the Rays wanted to get his rehab started early. If all goes according to plan, he'll be ready for Spring Training.
• Logan Morrison will also undergo surgery on his left wrist on Wednesday in Orlando, Fla. He injured the wrist in New York on Sept. 11. Morrison will be a free agent after the season.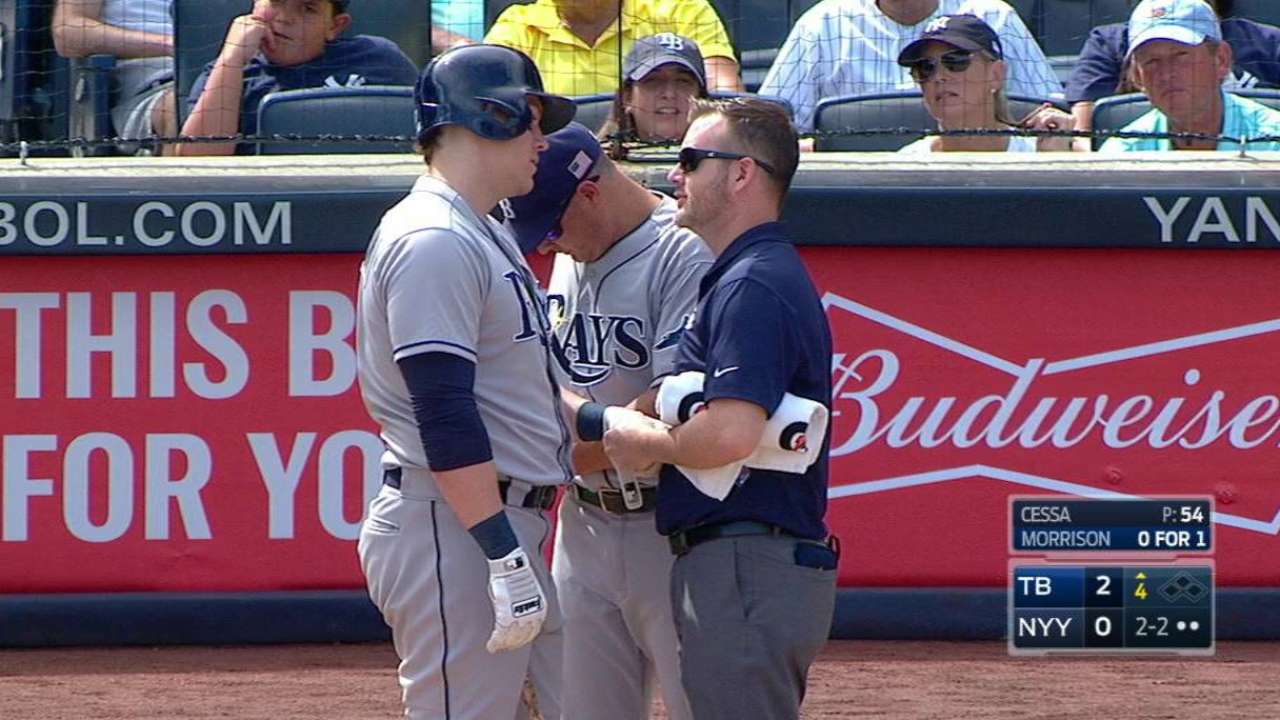 • Nick Franklin had an MRI on Monday and it revealed a moderate left hamstring strain. Franklin said he hopes to still play again this season -- even if it's just for two or three games. Cash said Franklin has outperformed expectations this season regardless, and he has put his name on the map for the team's future.
Sam Blum is a reporter for MLB.com based in St. Petersburg. This story was not subject to the approval of Major League Baseball or its clubs.