Wood returns to Dodgers, at Norris' expense
Veteran righty designated for assignment as lefty joins roster from DL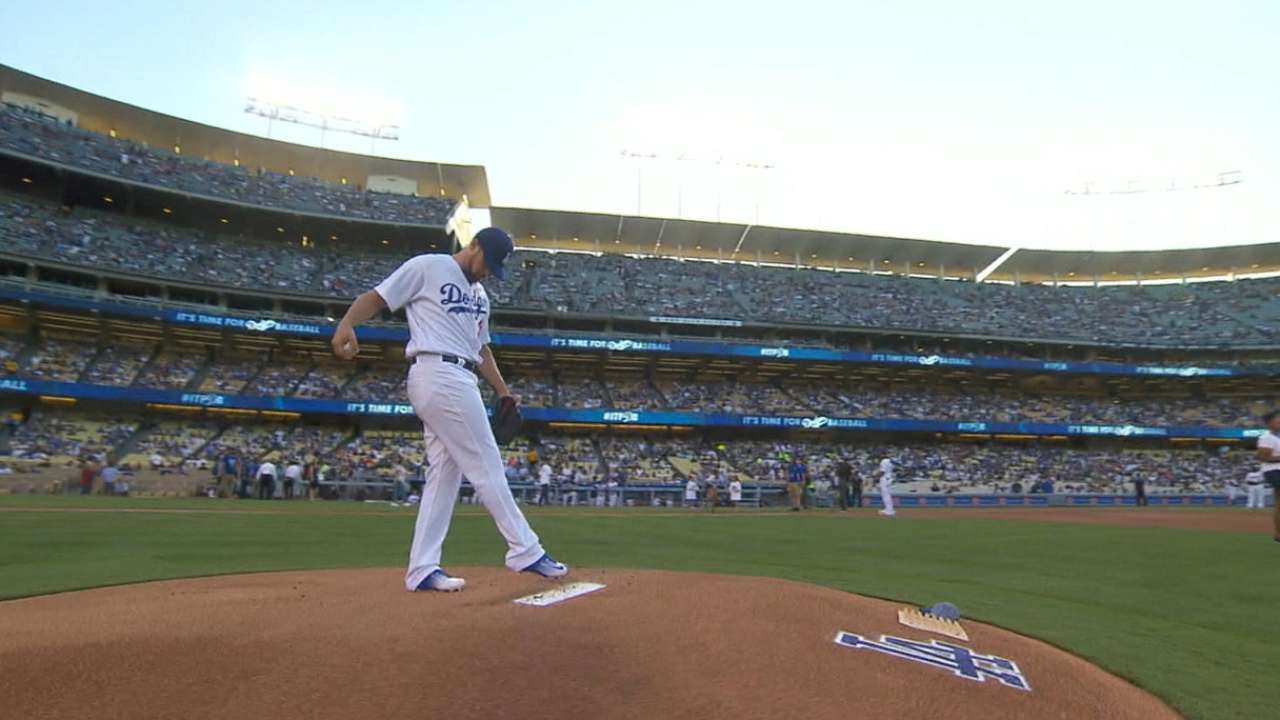 LOS ANGELES -- The Dodgers designated right-hander Bud Norris for assignment before Tuesday's game against the Giants, a 40-man roster move required to activate left-hander Alex Wood (elbow surgery) from the 60-day disabled list.
Norris was acquired to reinforce an ailing pitching staff at the end of June in a five-player trade with the Braves. He worked as both a starter and reliever, acting as a fill-in for many of the holes that popped up in the rotation, most notably Clayton Kershaw, who ended up missing more than two months with a herniated disk.
Norris' tenure with the Dodgers didn't see the strongest results, as he registered a 6.54 ERA in 13 games (nine starts) and walked 21 batters in 42 2/3 innings. He also hit the disabled list himself in August with a back strain. His ability also seemed diminished upon returning, allowing 17 earned runs in 13 2/3 innings since his activation.
"The role, as far as opportunities for Bud, were going to be tough to find," manager Dave Roberts said. "He came over in a situation where we were in a tough spot. Clayton came down and the pitching was in flux, starting pitching. He pitched well for us, and then injury got in the way of him. It was a battle for him. He's a Major League pitcher, but for our roster right now, the last couple weeks, it just makes sense to get Alex in."
Wood's activation was supposed to come Monday, but the Dodgers delayed him a day to further deliberate on the corresponding move before deciding to designate Norris.
Wood underwent elbow debridement surgery in mid-July and is expected to work as a specialist out of the bullpen. He was in the rotation before his injury, but the timeline of his rehab from surgery made a return as a starter impossible.
Roberts' plan for both Wood and rookie Julio Urias, who is moving to the bullpen to preserve his innings, is to have them pitch clean innings, then using them in more sporadic situations where their left-handedness could come in handy.
Jack Baer is a reporter for MLB.com based in Los Angeles. This story was not subject to the approval of Major League Baseball or its clubs.