Teammates react to Abreu's comments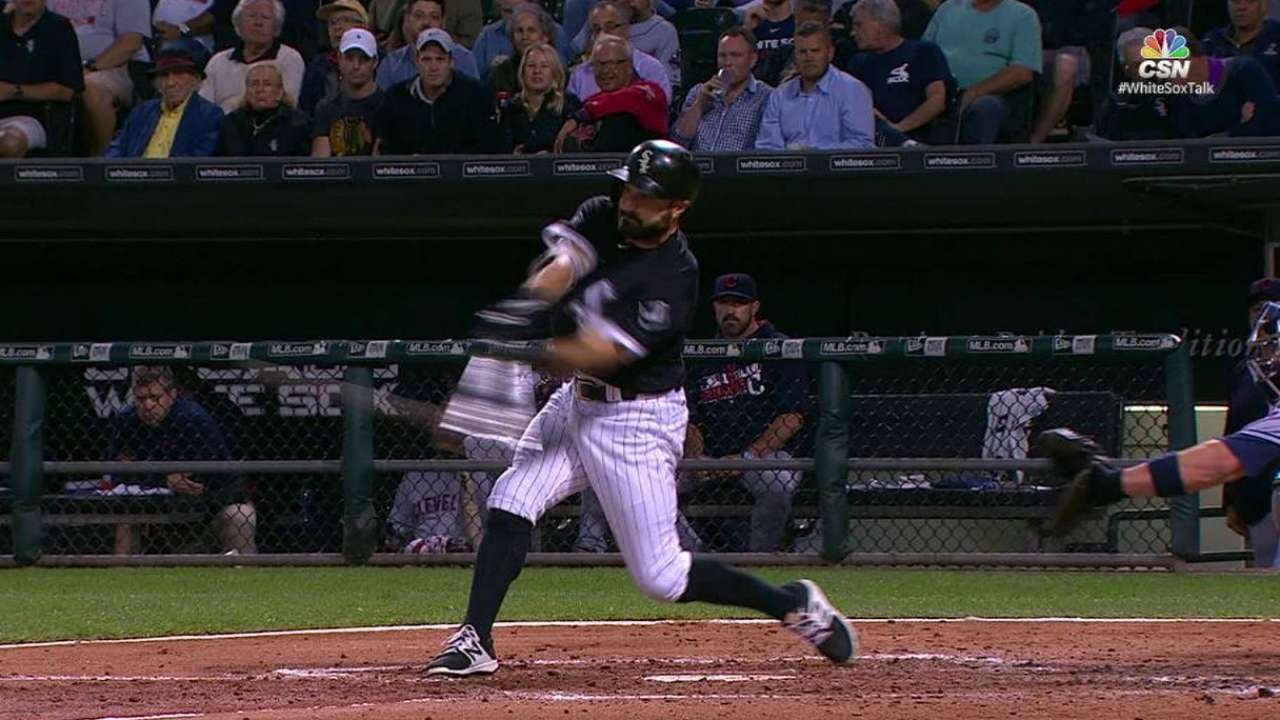 PHILADELPHIA -- Jose Abreu's comments after the White Sox's loss Monday to the Royals put Adam Eaton in a "difficult position," the outfielder said prior to Chicago opening a two-game set Tuesday against the Phillies.
"He's my teammate and in some circumstances, I have to agree with him," Eaton said. "Other circumstances, I disagree with him. … I think every team's trying to create that type of desire and type of atmosphere in their club. I don't think he was out of line saying that. Most any team that hasn't had a successful year might say the same thing because you're trying to create that atmosphere in the clubhouse: a desire to win."
After the White Sox dropped their 14th of 19 games against Kansas City this season, Abreu credited the Royals' "hunger" and "desire to win." Abreu clarified Tuesday that he was speaking only of himself -- not the team.
Manager Robin Ventura spoke with Abreu and set the situation straight.
"For anybody who thinks he's calling out somebody else, that's not the case," Ventura said. "What's lost in it is he probably used the wrong word for describing what he's feeling. That's part of the challenge for him is it has to be translated how he's feeling. He's talking about himself. He's not talking about his other teammates."
His teammates, however, didn't disagree with Abreu's assessment.
"It's probably how most guys feel when you're on a team when, right now, we're out of contention," catcher Alex Avila said. "To be honest with you, it's not surprising. He's upset that we didn't play better this year and it's probably the same feeling for most guys."
"There's frustration because it's a season we didn't think would end the same way," Eaton added. "It's the same as last year. We had the pieces to the puzzle and thought we were gonna be better than we were and we weren't. Same for this year."
Although the White Sox haven't officially been eliminated from the American League Wild Card race, they sit six games below .500, behind five teams and 10 games out with 12 to play. Chicago's high-water mark came May 13, 12 games above .500 at 24-12. The last time the White Sox were at .500 was July 26 at 50-50.
Avila, particularly, didn't feel the White Sox played up to expectations -- especially after the hot start.
"I think [desire]'s something that should always come up on a team that doesn't perform to expectations," Avila said. "If you're a team like we are, where we've had spurts where it seems like things could come together but over the course of the whole season, we haven't played to that type of expectation. If everything doesn't look right as far as execution and preparation before a game, but also talent and desire. All those have to be looked at on a team expected to win but doesn't."
Evan Webeck is a reporter for MLB.com based in Philadelphia and covered the White Sox on Tuesday. This story was not subject to the approval of Major League Baseball or its clubs.