Mancini homers in his big league debut
Blast came on what would have been grandfather's birthday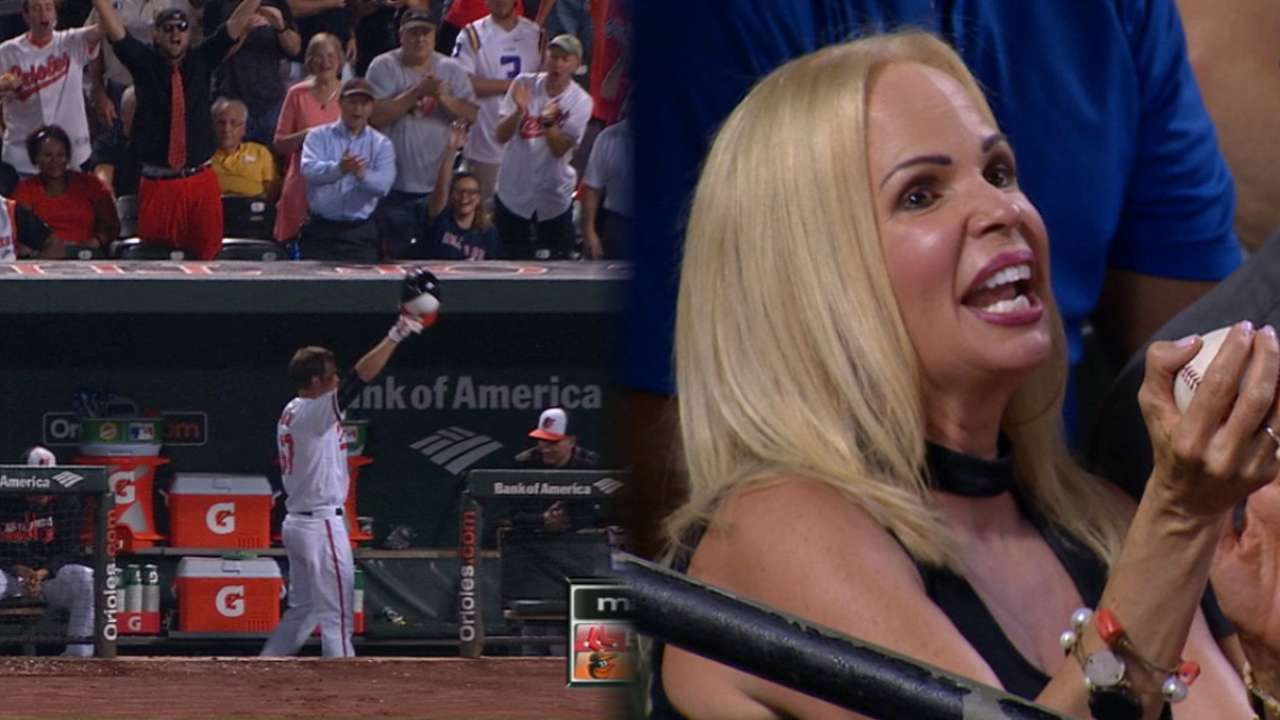 BALTIMORE -- There may not be a better way to endear yourself to a city in your Major League debut. With the Orioles hitless through 4 2/3 innings Tuesday night, Trey Mancini stepped to the plate for his second-career at-bat and crushed a homer to left-center field for his first big league hit in the Orioles' 5-2 loss to the Red Sox.
But as much as Camden Yards enjoyed the home run, pleading for a curtain call that he obliged, it was more special for Mancini and his family. The home run came on what would've been his grandfather's 79th birthday. His grandfather, an Orioles season-ticket holder for 20 years, passed away four years ago, Mancini said.
"It was a really special moment, something that I've definitely been waiting for my whole life," said Mancini, who is ranked the club's No. 5 prospect and finished his debut 1-for-3. "It was especially cool for my family."
• Mancini's mom goes crazy after son's first home run
One proud mom! Trey Mancini's mom, Beth, got to witness her son's debut, and his first hit/home run. She gets the HR ball, too. #Birdland pic.twitter.com/c7MLVODcDk

— Baltimore Orioles (@Orioles) September 21, 2016
After receiving a warm ovation before his first at-bat, he had the whole park standing on its feet after his homer. With the crowd urging him for a curtain call, he climbed to the top step in the dugout and removed his helmet to acknowledge the applause.
Among the announced 20,387 at Camden Yards was his mother, who is from Bowie, Md., and took Mancini to Orioles games when he was growing up. She was shown on the videoboard in disbelief when her son clobbered his first long ball.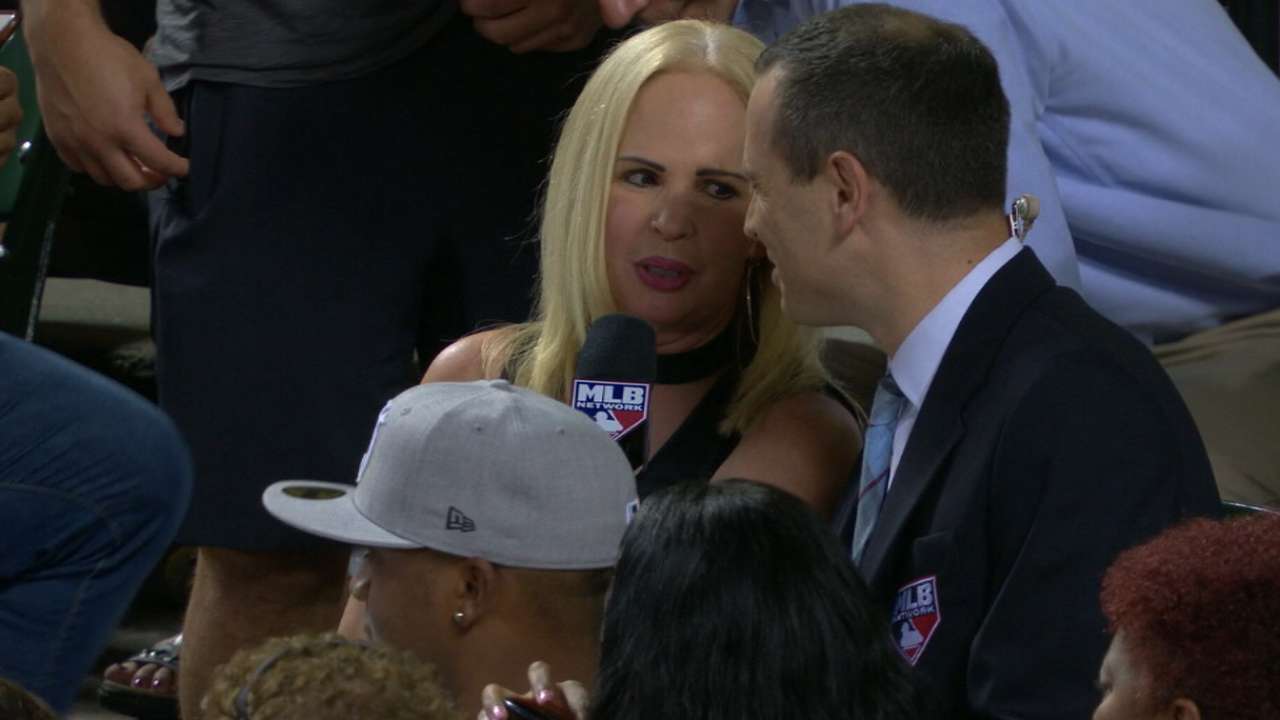 "I'm just numb," Beth Mancini told MLB Network's Jon Morosi in a TV interview. "I have to go home and watch it again. I was hugging everybody so much I really didn't even see him the run bases. I didn't see him tip his hat to the crowd. So I can't wait to go back to the hotel and watch everything when I'm by myself."
Before the contest, Trey Mancini said most of his family and friends weren't going to make it to a game until this weekend. But they made sure to congratulate him on the accomplishment. He said he had 150 messages waiting for him on his phone after the game.
The 24-year-old left little doubt about his first career hit. Mancini clobbered the 1-1 fastball from Eduardo Rodriguez with the ball leaving the bat at 112 mph and traveling a Statcast-projected 434 feet.
Mancini became the third player in Orioles history to homer in his Major League debut, joining Jonathan Schoop (2013) and Larry Haney (1966). Mancini is also the first Orioles player to have a home run be his first Major League hit since Nick Markakis in 2006.
"Hopefully it's going to be the first of a lot of good moments for the young man," manager Buck Showalter said. "It was a big night for him and his family and for the team, too. They've all been there at some point. Showed himself well. Proud of him. That was a big moment for him."
Ryan Baillargeon is a reporter for MLB.com based in Baltimore. This story was not subject to the approval of Major League Baseball or its clubs.