MLB.com Columnist
Roger Schlueter
Stats of the Day: Fernandez nearing historic K rate
Marlins' ace has fanned 34.3 percent of batters he's faced this season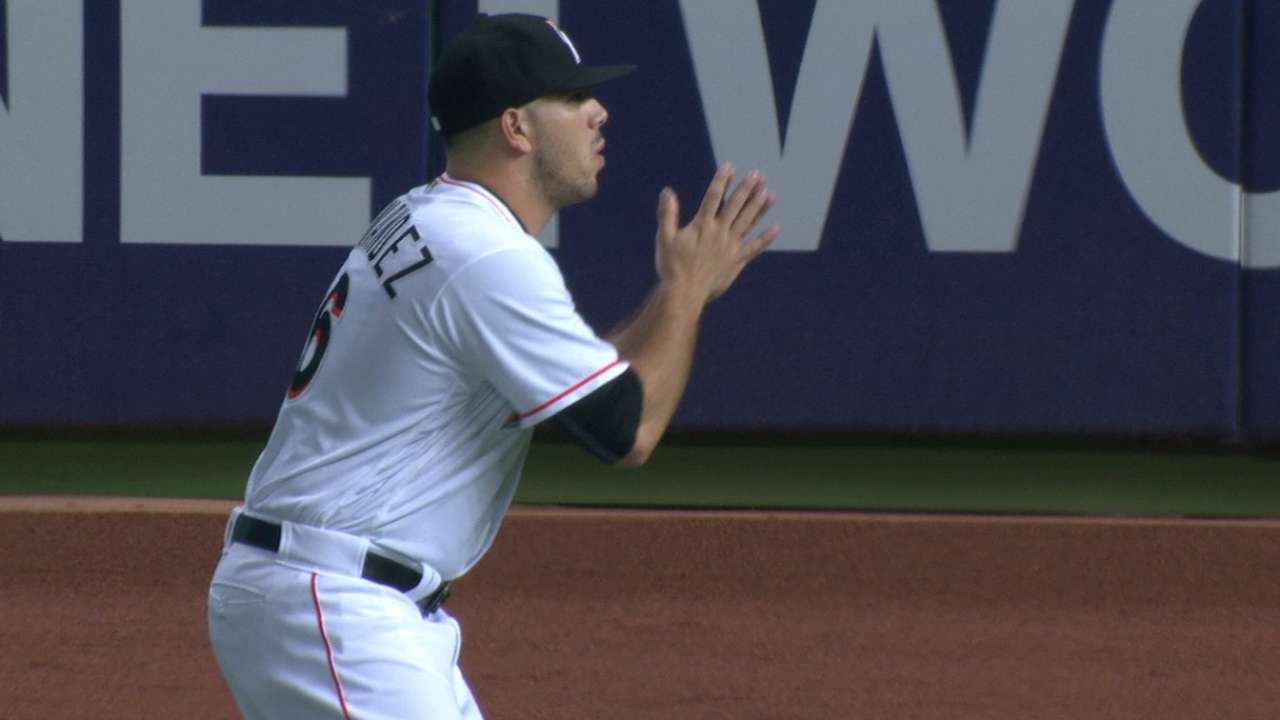 Here are three interesting items from around the big leagues on Tuesday …
• Jose Fernandez went eight innings and allowed three hits with 12 strikeouts and no walks as the Marlins defeated the Nationals, 1-0. Fernandez's 12 punchouts lifted his season tally to 253 in 182 1/3 innings. He has struck out 34.3 percent of the 737 batters he has faced, giving him a strikeout percentage that would rank fifth all-time behind only Pedro Martinez (37.5 percent in 1999), Randy Johnson (37.4 percent in 2001), Martinez (34.8 percent in '00) and Johnson (34.7 percent in '00).
• In Boston's 5-2 win over Baltimore, Mookie Betts collected three singles to eclipse 200 knocks for the year. He is the ninth player in history to be in an age-23 season or younger and compile at least 200 hits and 30 homers. Hal Trosky did this in 1934 and '36, and Joe DiMaggio followed in '37. It didn't occur again until '96, when Alex Rodriguez joined the club. After that, Nomar Garciaparra accomplished the feat in '97, Vladimir Guerrero and Rodriguez both did it in '98, and Albert Pujols joined the club in 2003.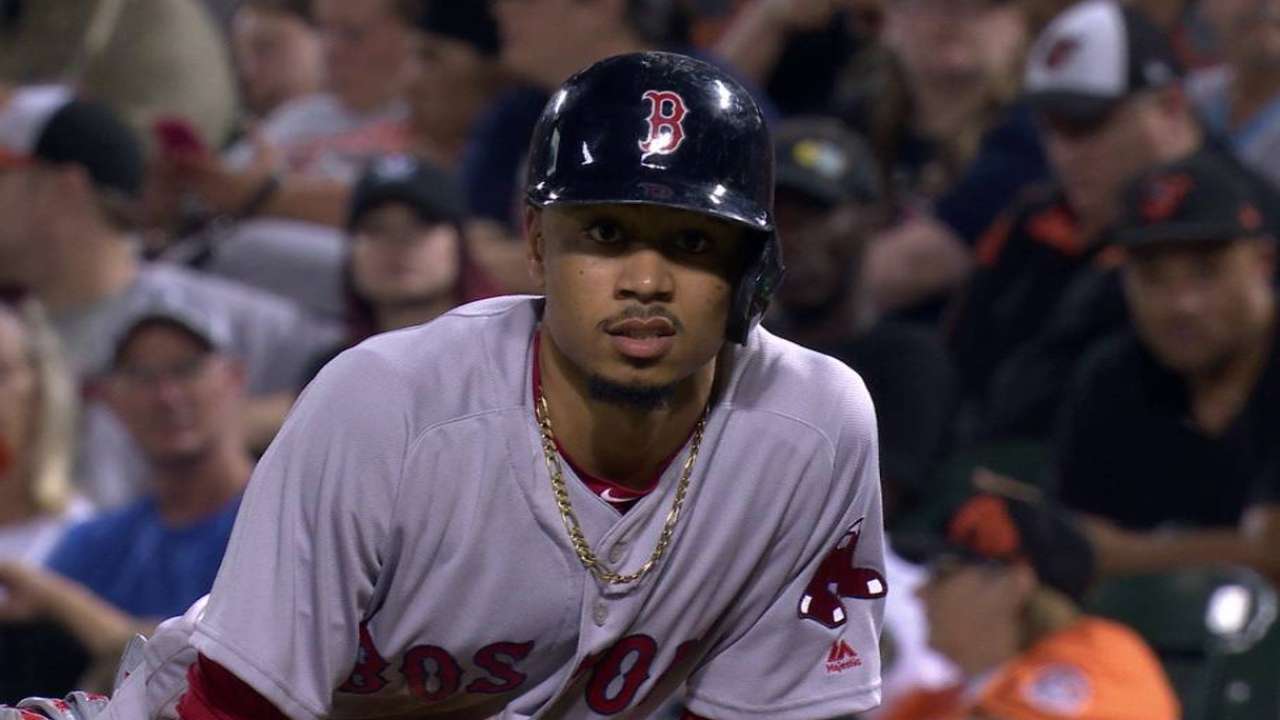 • In the Dodgers' 2-0 loss to the Giants, shortstop Corey Seager collected his 40th double of the year. He joined Garciaparra (in his age-23 season in 1997) as the second rookie shortstop to have a 40-double, 25-homer season. Seager is the fifth rookie at any position to have a 40-double, 25-homer campaign in his age-22 season or younger, and the first since Pujols in 2001. Among rookie shortstops who have qualified for the batting title, Seager's 143 OPS+ would also be the highest since the 1884, when Frank Fennelly produced a 182 in the American Association.
Roger Schlueter is a statistical researcher and writes for MLB.com. This story was not subject to the approval of Major League Baseball or its clubs.