Sarah's Take: Dodgers have unheralded trio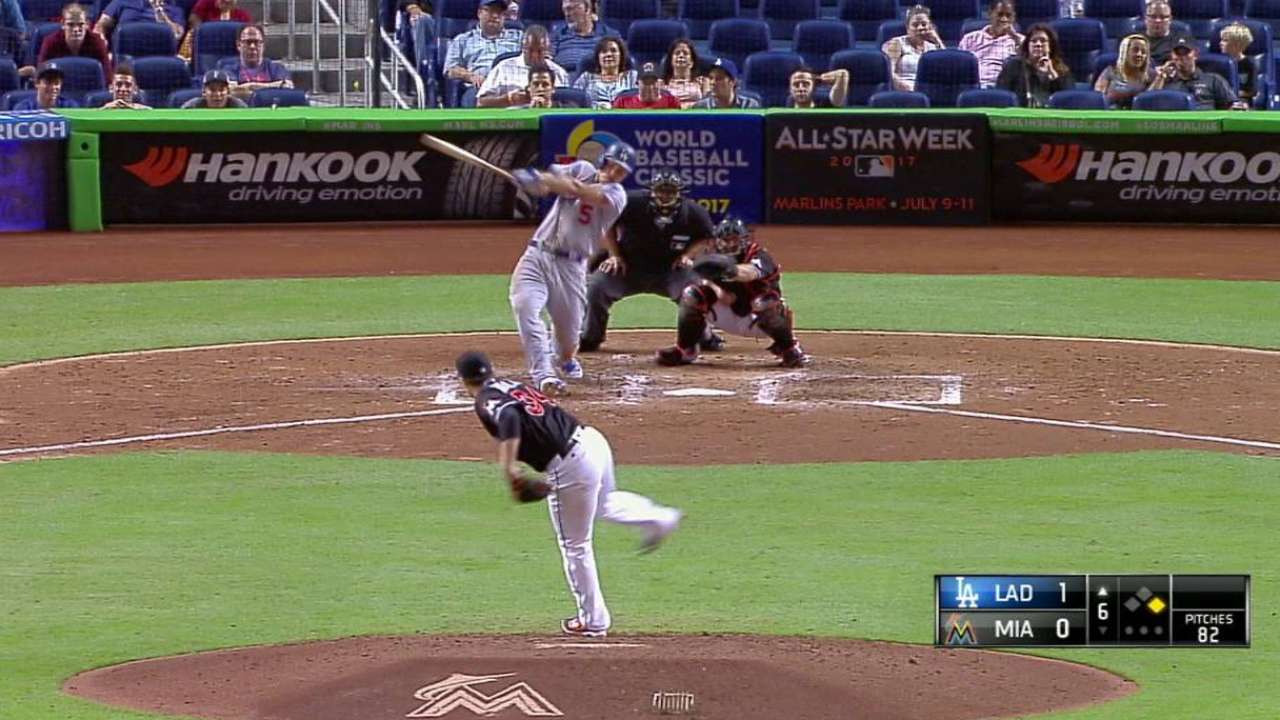 Without the contributions from Corey Seager, Justin Turner and Howie Kendrick, the Dodgers probably wouldn't be challenging for their fourth straight National League West title.
Baseball is a team sport, so people shouldn't be focused on individual performances. The Dodgers have used their entire 40-man roster to have a successful season. They have had the most injuries in the Majors, but their infield of Adrian Gonzalez, Chase Utley, Seager and Turner hasn't spent a day on the disabled list.
Even before Spring Training began, many people thought Seager would earn the NL Rookie of the Year Award. Last September when he debuted, he didn't seem like he was spending his first month in the Majors. Seager hit .337 with four home runs last season while playing stellar defensive shortstop. His brilliant Major League debut month allowed him to play in the NL Division Series. Under no circumstance did Seager look overwhelmed.
Since Seager performed exceptionally well last season, many people wondered if he could maintain that level of performance. He missed a lot of Spring Training because of a leg injury, but he was ready for Opening Day. At no time this season has Seager played like a rookie. He has combined with Utley to make a dynamic double-play duo, supplying solid defense at short. And sometimes Seager has made spectacular plays.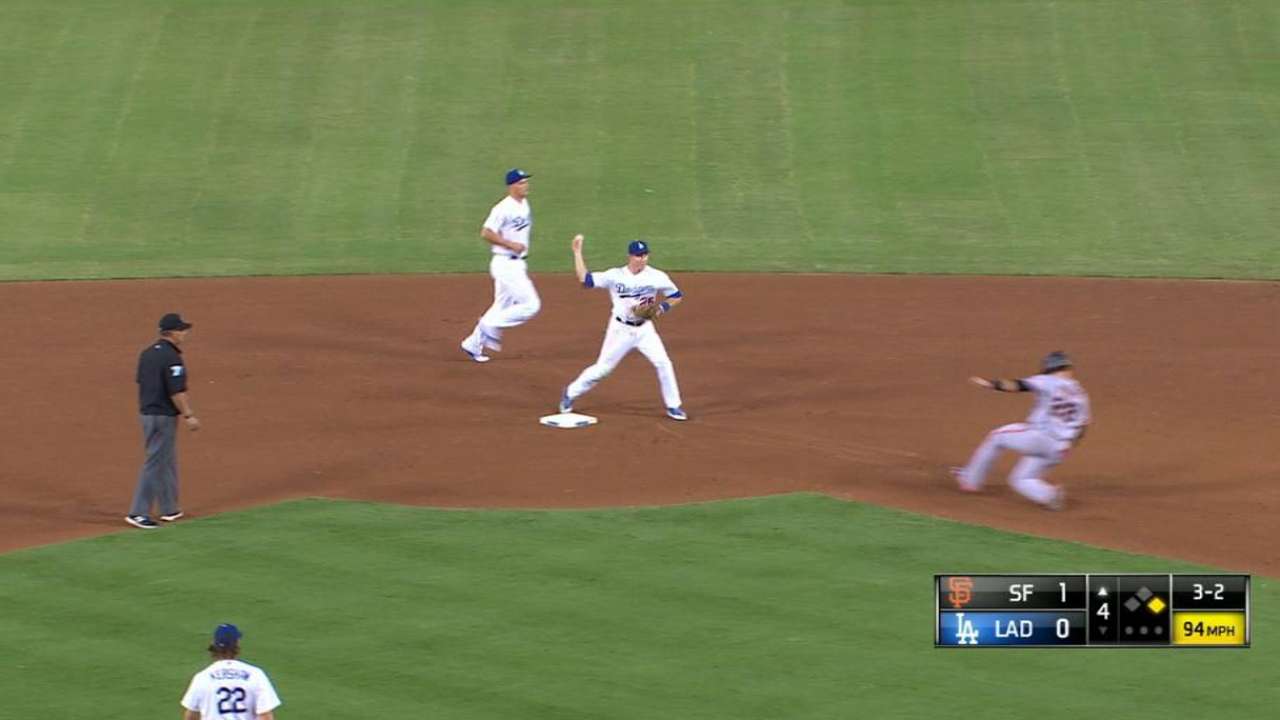 Seager has the most hits for a rookie in Dodgers history. His batting average is the sixth highest in the NL. Seager's 25 homers are tied for second on the team with Yasmani Grandal. He has scored the most runs for the Dodgers and the fifth most in the league. Since Seager has played a crucial role on the Dodgers, many pundits think he should be in the conversation for the NL MVP Award. He's almost guaranteed the NL Rookie of the Year Award.
After a slow start caused by having offseason microfracture knee surgery, Turner has emerged as the best offensive force in the Dodgers' lineup. His 27 homers and 85 RBIs lead the Dodgers. Before coming to the Dodgers, Turner was a journeyman infielder. He was a good right-handed pinch-hitter who could play first, second and third base. In 2015, Turner's offensive prowess and satisfactory defense at third enabled the Dodgers to trade the extremely popular Juan Uribe.
Turner has improved his defense at third. Whenever the Dodgers need an important run, he delivers. After Clayton Kershaw went on the disabled list, Turner's offensive production improved. Entering his free-agent offseason, he has had career highs in many offensive categories. If he didn't have a poor April, Turner might be considered an NL MVP Award candidate.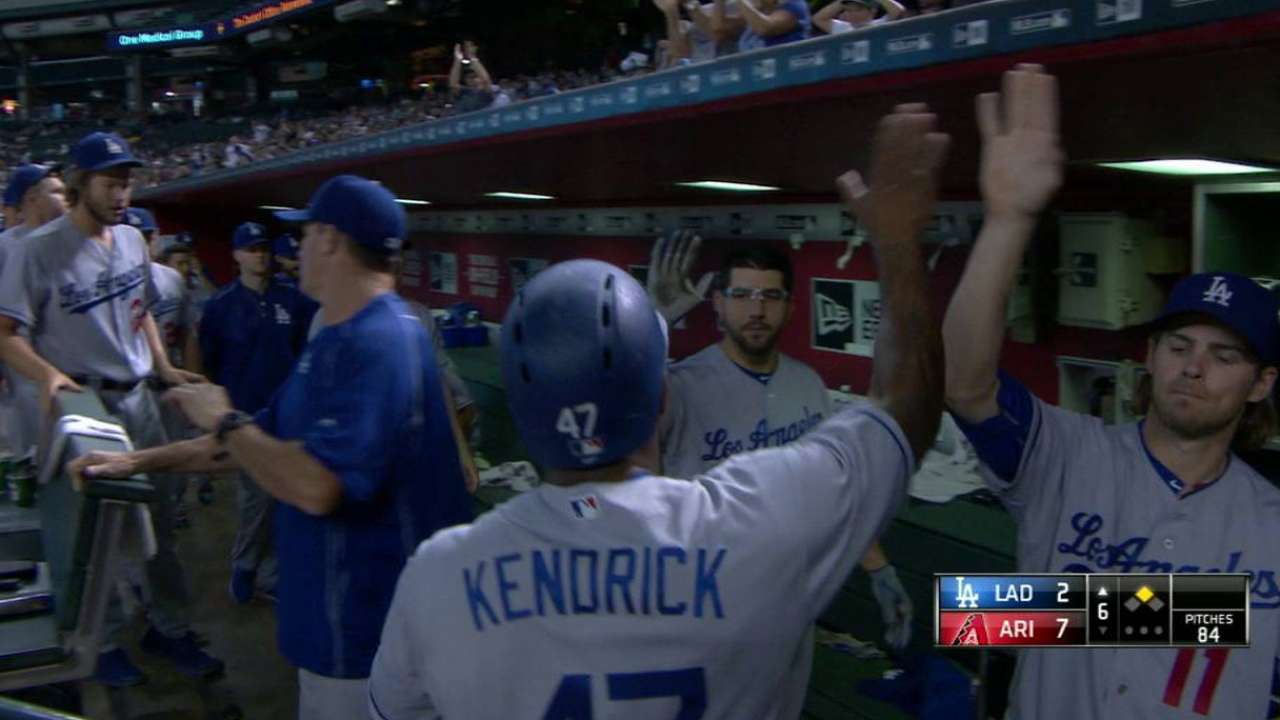 Kendrick's humble attitude toward baseball is one of the main reasons the Dodgers are competing for a division title. Having a great 2015 season as the Dodgers' second baseman, he tested the free-agent market searching for a long-term deal, but he didn't have any success. In February when Kendrick assured the Dodgers that he was open to playing other positions than his familiar second base, the club signed him to a two-year, $15 million deal.
Although Kendrick is a magnificent second baseman, he hasn't played there much since Utley has become an outstanding offensive catalyst. The Dodgers' outfield has suffered many injuries, so they needed a left fielder. Kendrick came to the rescue despite never playing outfield before. He also sometimes played third when Turner needed a rest. Occasionally, Kendrick has played first.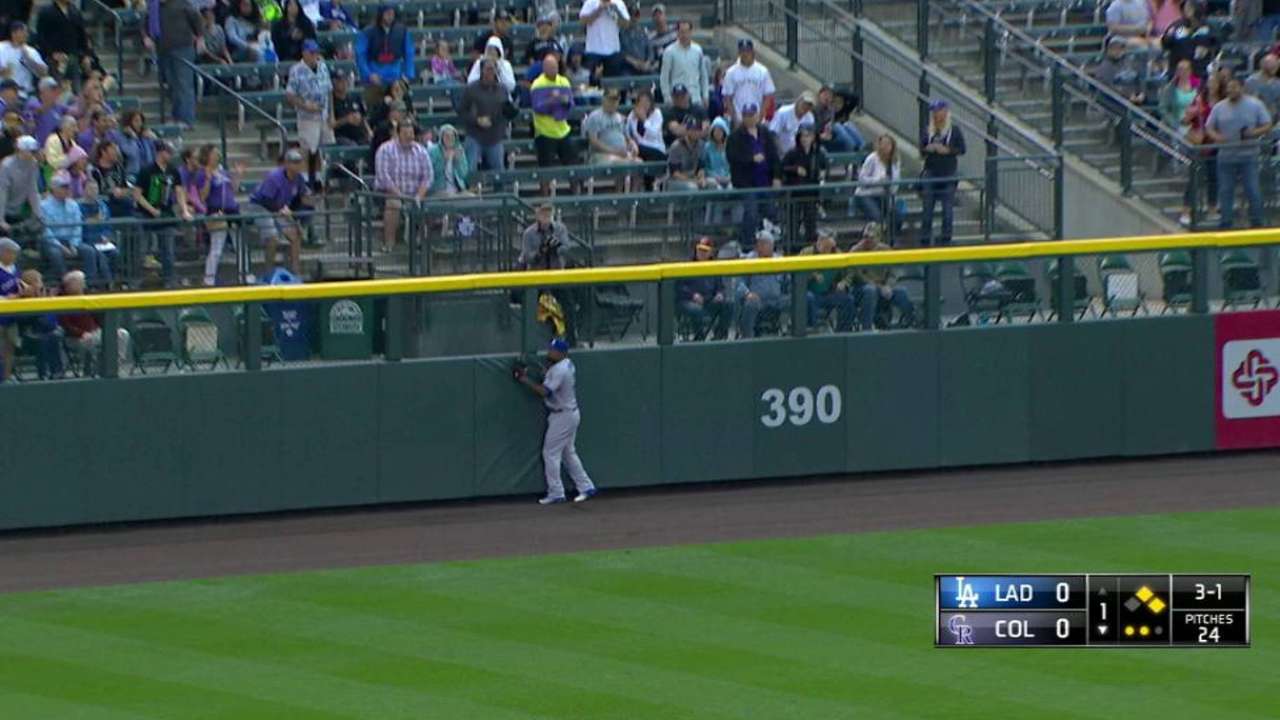 This season, Kendrick has batted all over the lineup. After a poor April, he has been very productive. On Sunday against the Arizona Diamondbacks, Kendrick had an important double while playing four positions. He never complains about his role, so he is a fantastic role model for the younger players.
These three players have given manager Dave Roberts constant production, and they are clubhouse leaders.
Sarah D. Morris can be reached at sarahmorris27@gmail.com. This story was not subject to the approval of Major League Baseball or its clubs.