Bumgarner does his part with stellar start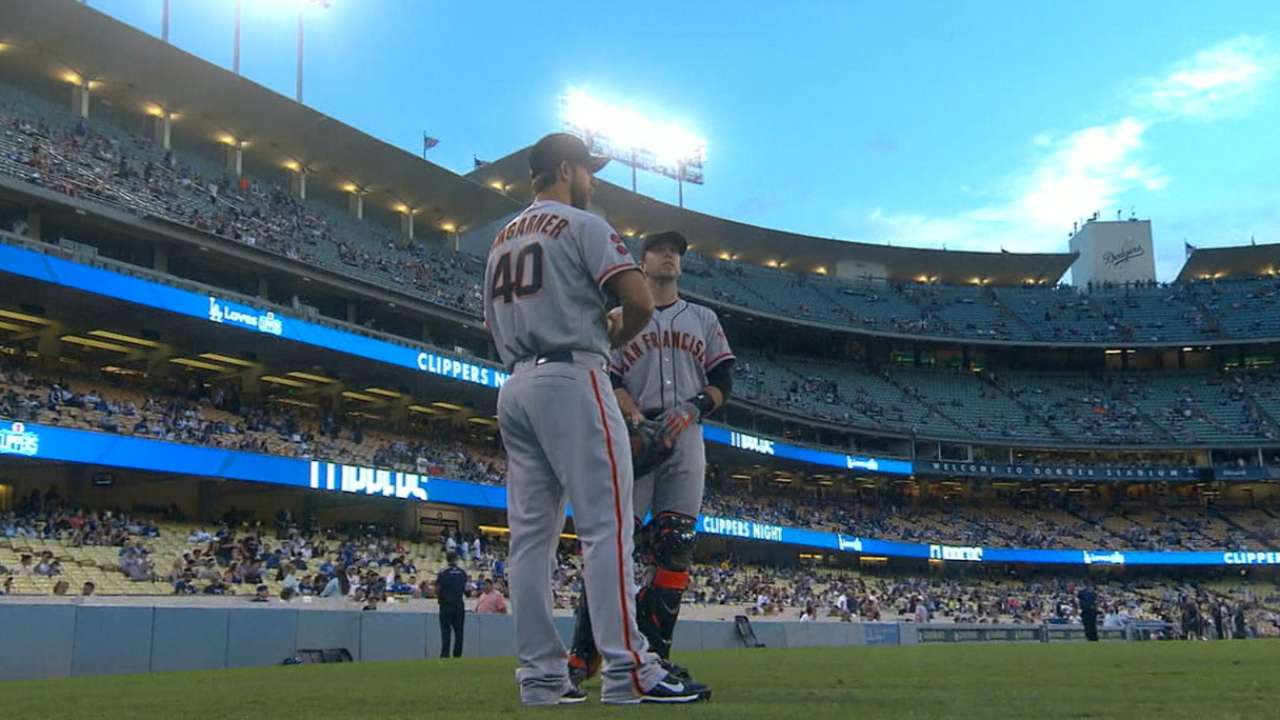 LOS ANGELES -- Unlike the Giants' bullpen, Madison Bumgarner experienced little trouble recording outs Monday night against the Los Angeles Dodgers.
Yet nobody offered a clear explanation for Bumgarner's removal after he sustained a seven-inning one-hitter and eclipsed Dodgers ace Clayton Kershaw in San Francisco's 2-1 loss.
"Those last three outs -- I don't know if I've ever seen such a tough time getting them, but we're having it," Giants manager Bruce Bochy said.
Nevertheless, the Giants opted not to entrust at least part of the eighth inning to Bumgarner, which would have saved some key relievers for crucial junctures later in the game.
Bumgarner's disappearance coincided with the renewal of his feud with Dodgers right fielder Yasiel Puig, whose second-inning double accounted for the lone hit off the left-hander.
They engaged in a close, unfriendly encounter near first base after Bumgarner coaxed an inning-ending grounder from Puig in the seventh. Yet Bumgarner was not ejected by the umpires. And neither he nor Bochy cited the possible distraction caused by the incident as a reason for the pitching change.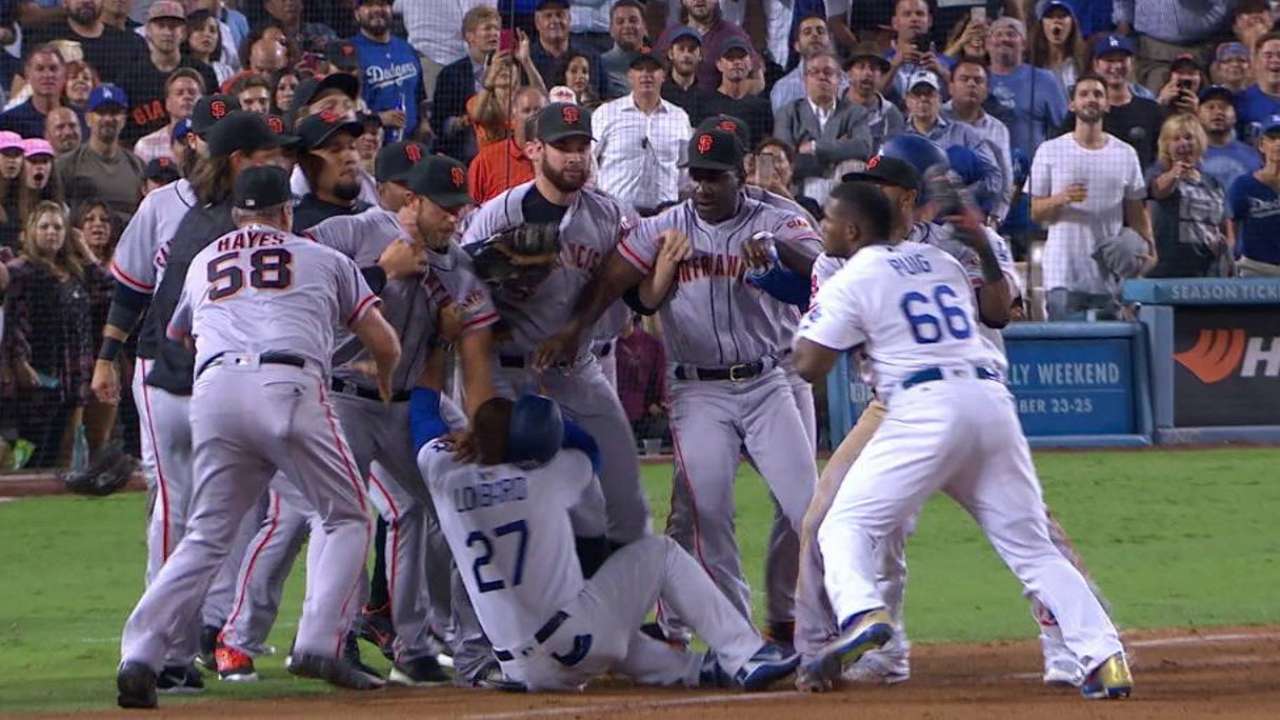 Bochy said, and Bumgarner confirmed, that they discussed whether to bequeath the game to the embattled bullpen after the seventh inning. Bumgarner hinted he was tired. On the other hand, he had thrown as many as 97 pitches, his total Monday, in all but six of his previous 31 starts.
"You don't ever want to come out of the game, but at the same time you have to be smart about it," Bumgarner said. "... I don't know how many pitches we threw, but you're never going to say I can't go anymore. But that tank's running low."
Bumgarner concluded with a defense of the Giants' bullpen, which recorded its 30th blown save: "At the same time, I believe in our guys down there and they're more than capable of getting the job done."
Those words more closely described his performance. Bumgarner turned in his sixth double-digit strikeout game of the year (10) and made his seventh scoreless start of six or more innings.
Chris Haft has covered the Giants since 2005, and for MLB.com since 2007. Follow him on Twitter at @sfgiantsbeat and listen to his podcast. This story was not subject to the approval of Major League Baseball or its clubs.