Maxwell shines with max effort, first homer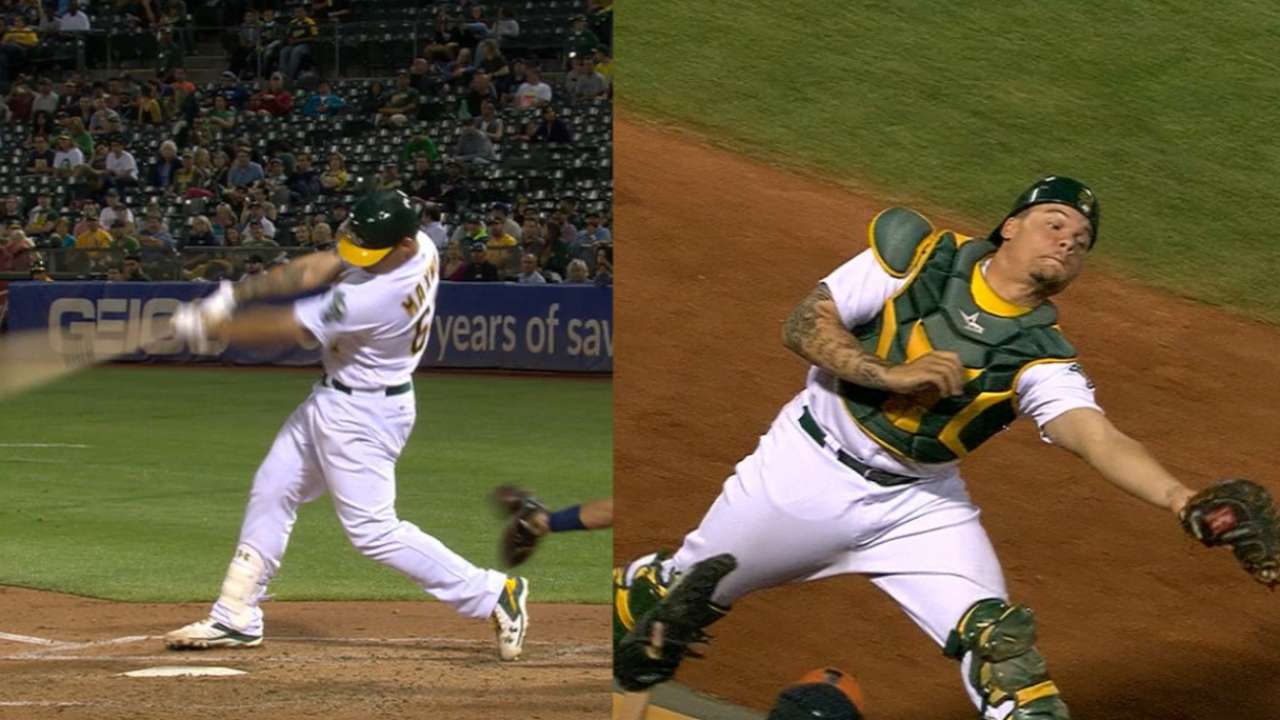 OAKLAND -- Bruce Maxwell chews gum the way he plays baseball: at full speed and aggressively.
The first baseman-turned-catcher is also articulate, thoughtful and communicates well with his teammates. He just plays the game hard.
Maxwell caught Athletics rookie Jharel Cotton for the first time at any level. He's faced him a few times, though, and recognized the same stuff Cotton used to throw two-hit ball over six innings in the A's 4-2 loss to the Astros on Monday night.
"It's a lot better when we're wearing the same uniform," Maxwell said. "I faced him earlier in the year in Nashville when he pitched for Oklahoma City. He gave up one run in seven innings. He looks the same."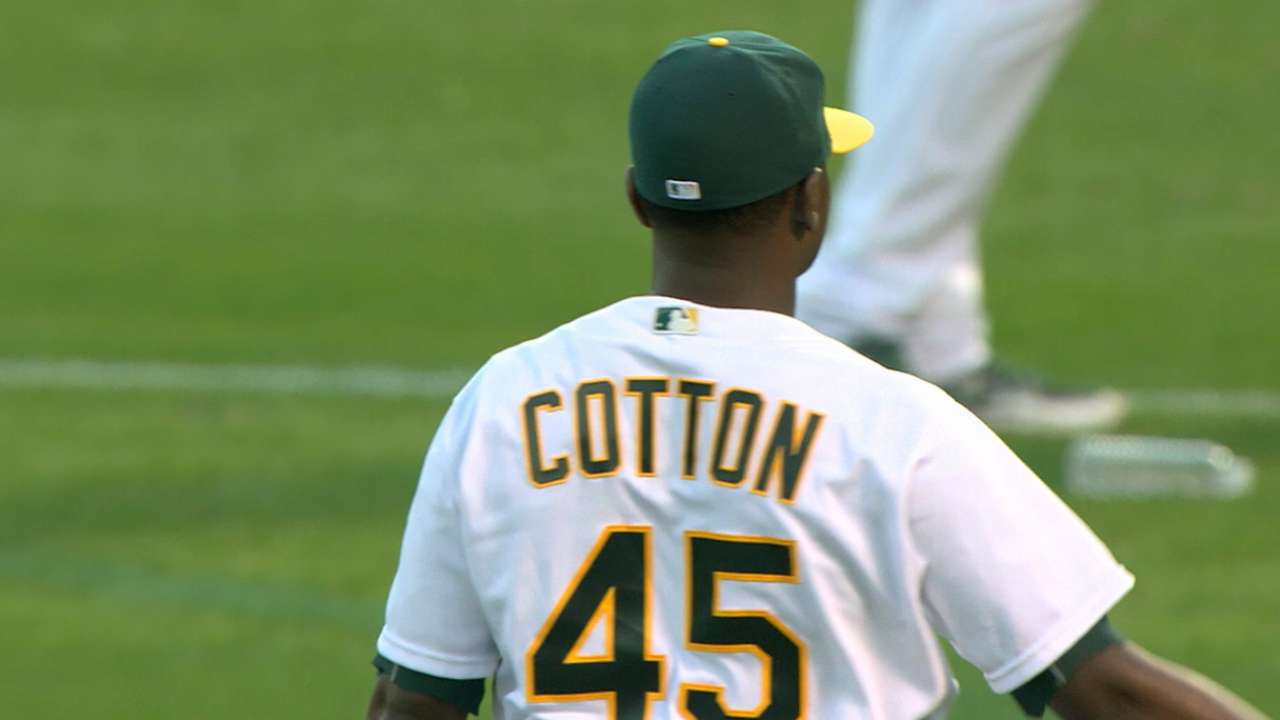 Maxwell has never shown much power through his career, but he hit his first Major League home run, an opposite-field shot against Astros starter Brad Peacock.
"That's where a lot of my power is," Maxwell said. "It felt good to finally get one."
He also hustled to catch a pair of foul balls in front of the Astros' dugout, both of which appeared uncatchable off the bat. Maxwell knew the Coliseum, though, and knew he had a chance at each.
"It's about studying the park and knowing how much room there is," he said. "Then going after it."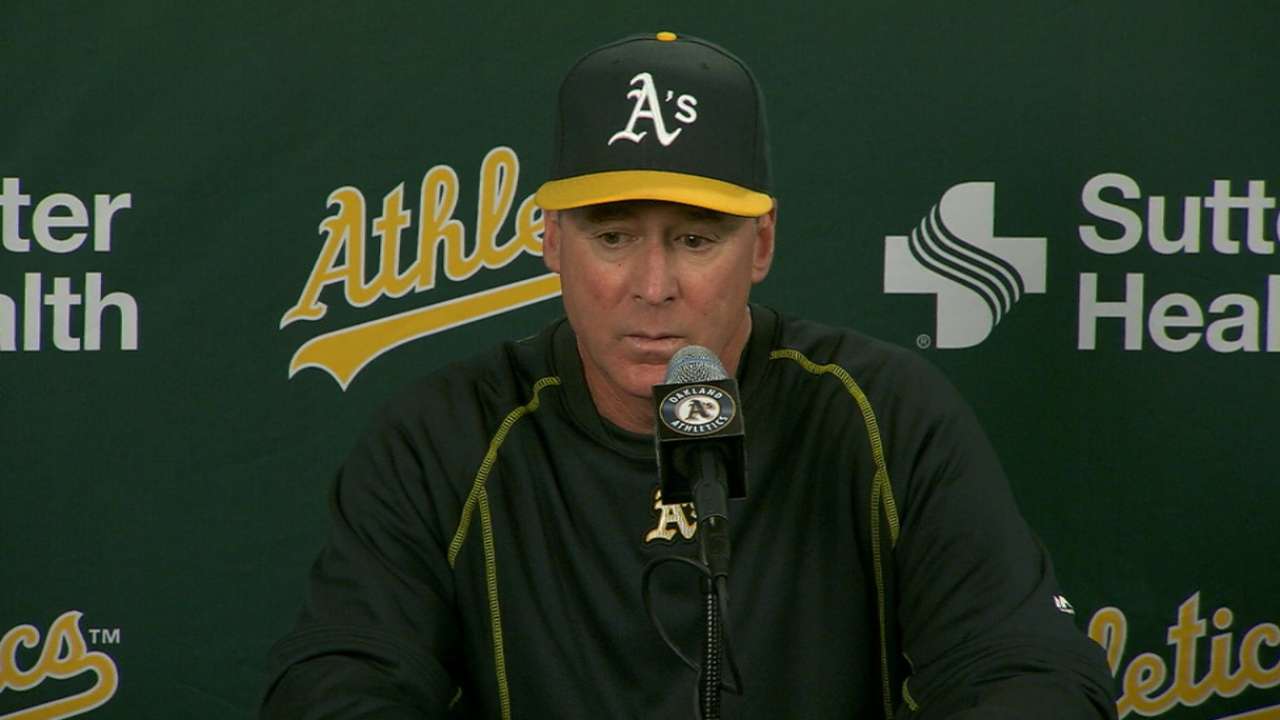 Cotton said the chemistry with Maxwell was great.
"He put down good signs, made sure I took a deep breath between pitches and he made two great plays I was fortunate to see," Cotton said. "It was pretty cool."
Maxwell and Cotton, both part of a youth movement in Oakland, are showing they belong at this level.
"Cotton pitched great," A's manager Bob Melvin said. "In Maxy's case, going the other way like that, he's starting to show some power."
Rick Eymer is a contributor to MLB.com based in Oakland. He covered the A's on Monday. This story was not subject to the approval of Major League Baseball or its clubs.