MLB.com Columnist
Tracy Ringolsby
Despite challenges, Cards still in playoff hunt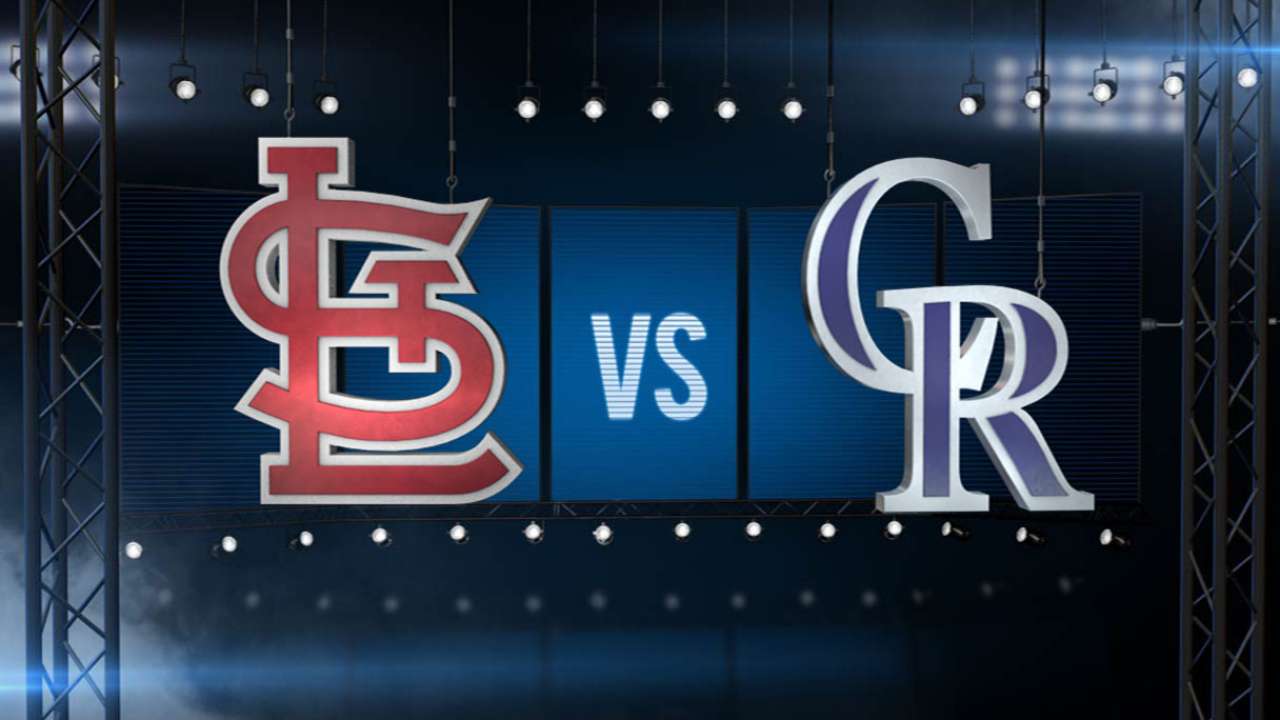 DENVER -- So here are the St. Louis Cardinals with a starting lineup on Monday night against the Rockies that included five players who have spent time on the disabled list this year and a DL that still includes left fielder Matt Holliday, who hit third on Opening Day.
The Cardinals lost projected starter Lance Lynn during the offseason with elbow surgery and have seen starting pitchers Mike Leake and Michael Wacha among 18 players who have been on the disabled list, three of whom have been sidelined twice. And while Wacha is active now, he is limited to an inning or two in relief.
St. Louis' longest winning streak of the season is five games, and it never did spend a day atop the National League Central, where the Cubs have run away with the division title, clinching last week and carrying a 16-game lead over the Redbirds.
Just the same, with a 5-3 victory against the Rockies at Coors Field on Monday night, the Cards are a game back of the Mets, 7-3 losers to the Braves on Monday, and tied with the Giants, 2-1 losers to the Dodgers, in the battle for the two NL Wild Card spots.
Surprised? Don't be. It is the Cardinals' Way.
It is about winning, not excuses. It's the "Next Man Up" mentality that has become a way of existence for this franchise, which has won an NL-best 11 World Series championships, including in 2011; 23 pennants, including 2011 and '13; and has made 28 postseason appearances, including each of the past five seasons.
"There is no organization that is 100 percent every year," said Holliday. "We're no different."
What is different is the Cards' ability to avoid looking for excuses and instead finding ways to win.
"It is something we take a lot of pride in, and it is passed down from one generation to the next," said Holliday. "When I came here, there was [Chris] Carpenter and Yadi [Molina] and [Adam] Wainwright, and when they came here, they had Matt Morris, Jim Edmonds, Albert Pujols and Larry Walker to some extent.
"It's an organization where the veterans on the team take pride in leadership and expect the young guys to play the right way and compete."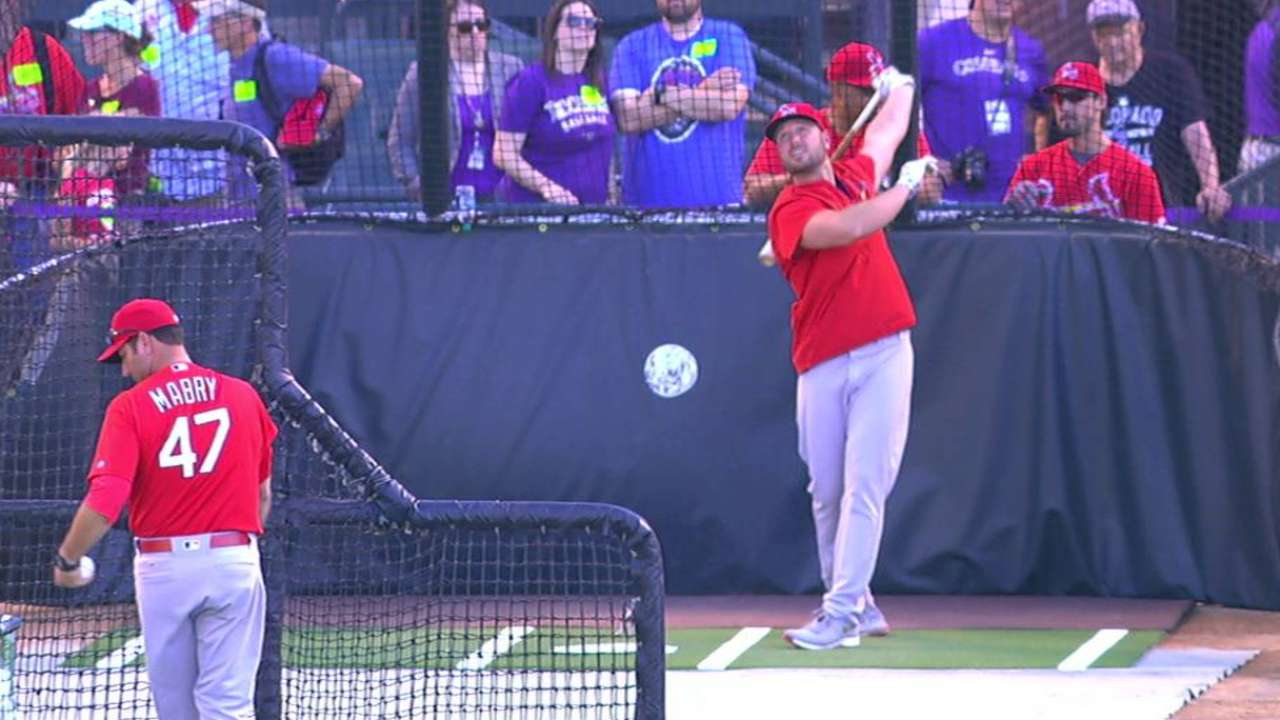 It works, more often than not. In the past 16 years alone, the Cardinals have made 12 postseason appearances, advancing to the World Series four times and winning two World Series championships.
And it is attitude as well as ability.
"You won't find excuses in here," said Wainwright, limited to four starts a year ago by a ruptured Achilles but having made all 30 scheduled starts this season, when he has battled to compete. "Certainly we have had injuries over the years that make it tough. We've had players leave. But we've had new guys step up. It's what happens in baseball in general."
In general, however, the Cards are among the exception with their ability to remain a postseason threat through it all.
"It is a long season and guys can get trapped, thinking they are tired," said Wainwright. "As soon as you believe you are tired, you are and you aren't going to be worth a darn.
"We talk about one game and needing to step up and do your part to help the team win that one game. When that's over, your focus is on the next game."
That's singular, game, not plural, games.
That approach is working again this year for the Cardinals. Sure, the Cubs blew past them early. Yes, the Mets have a slight edge on them for the first Wild Card spot. The Cards, however, are still very much a part of the postseason discussions despite all the challenges they have faced.
"I am proud of how these guys have fought," manager Mike Matheny said. "I told the club for all the negatives they may hear, we need to appreciate that there are only a handful of teams in this, and we are one of them. These guys don't give up. Look at what we've done trailing after six innings."
What the Cardinals have done is more than any other team in the NL. The Cards are 14-57, a .197 winning percentage, when trailing after six innings, the most wins and second-highest winning percentage in the NL. The Cubs are 10-38 (.208), the Dodgers (9-48, .158) and the Rockies (10-62, .139).
It was evident on Saturday in San Francisco. The Giants had won the first two games of a four-game series, and the Cardinals trailed 2-1 going into the ninth. St. Louis rallied for a 3-2 victory that day and beat San Francisco, 3-0, on Sunday to claim a split.
"They have done a great job of not being distracted," said Matheny.
The focus is on a postseason spot, which is nothing new.
It's the Cardinals' Way.
Tracy Ringolsby is a national columnist for MLB.com. This story was not subject to the approval of Major League Baseball or its clubs.