Bottom of order comes up big for Cards
Gyorko, Grichuk and Martinez produce four runs, score five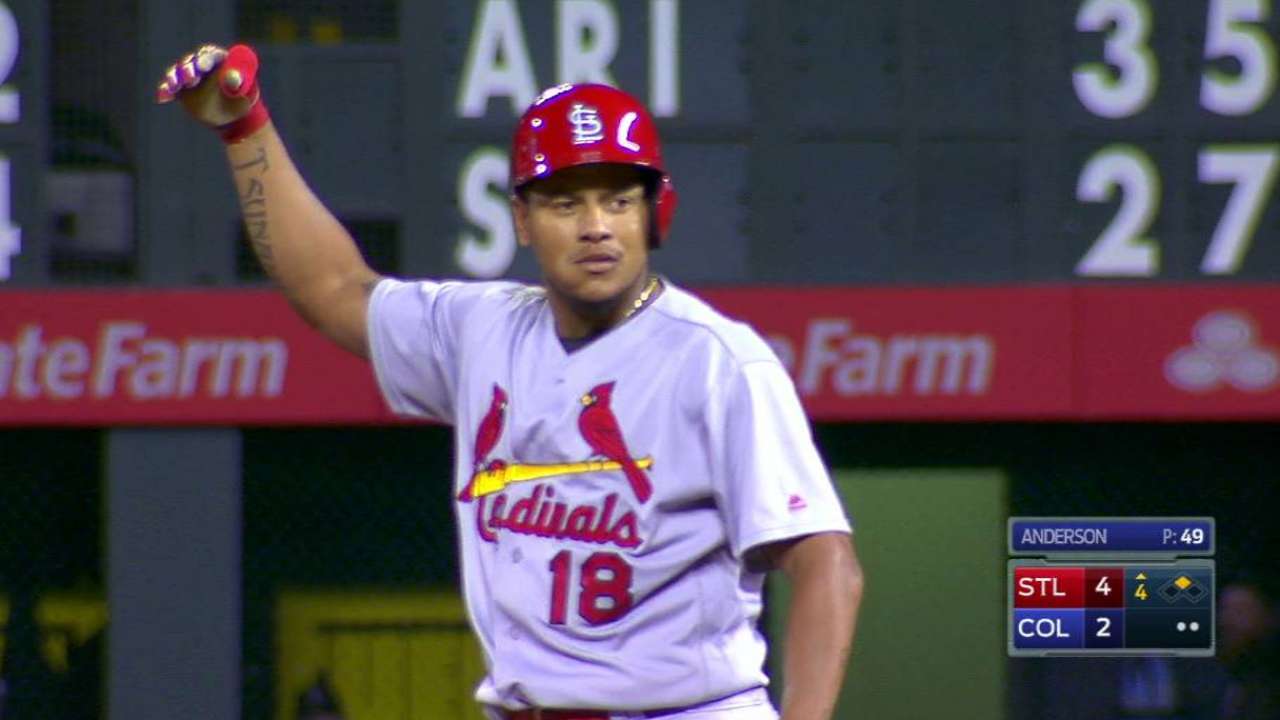 DENVER -- Sometimes runs can come from unexpected places, but for the Cardinals, the bottom of their order is still potent.
The Nos. 7-8-9 hitters -- second baseman Jedd Gyorko, center fielder Randal Grichuk and starter Carlos Martinez -- led the way offensively in the Cards' 5-3 win over the Rockies on Monday, scoring all five runs.
While the first six hitters went 6-for-26 (.231), the bottom third of the order got things going. After six up and six down to start the game, Gyorko doubled to right-center, and Grichuk put St. Louis ahead, 2-1, with his 23rd homer. Martinez was then hit by a pitch.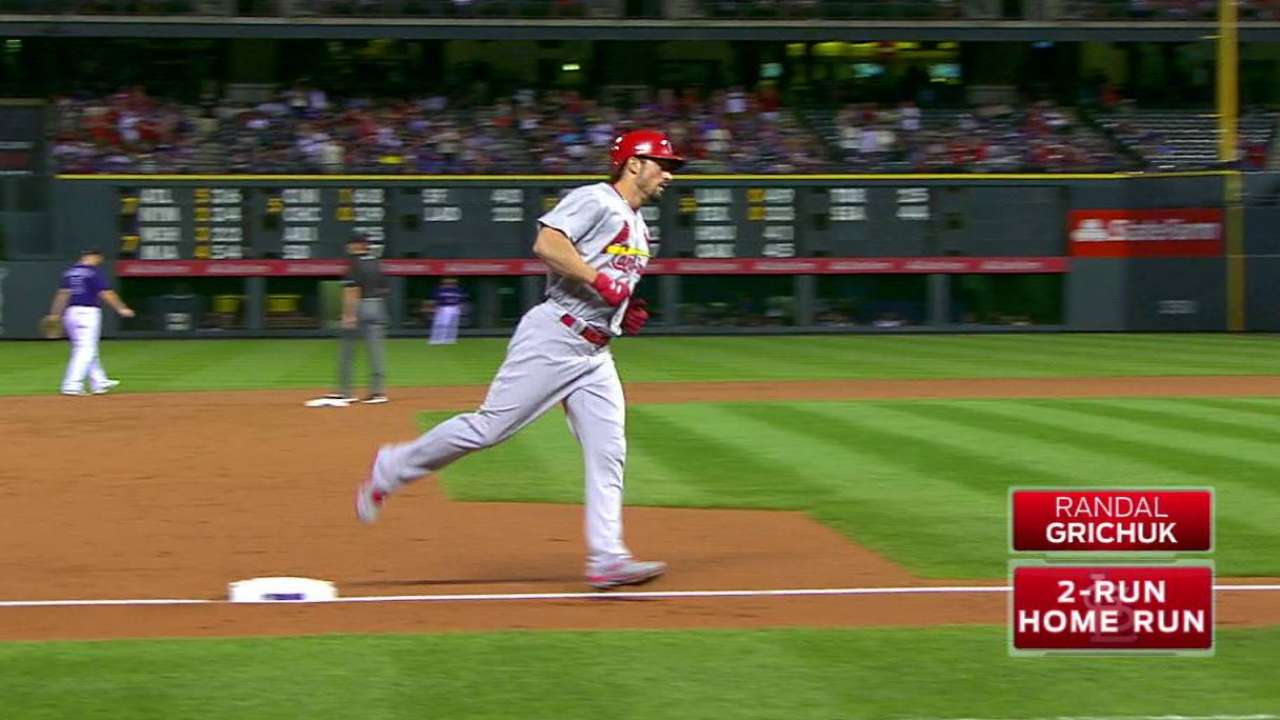 "It just shows the depth that our lineup can be," Gyorko said. "Myself and 'Grich' and Jhonny [Peralta] are all at the bottom doesn't mean that that's a weak spot in the order. We take pride in being good from top to bottom and having good at-bats."
Hitting well at the bottom of the order has been a consistent part of the Cardinals' season. They are second in the National League in the seventh and eighth spots in the lineup -- hitting .272 and .267, respectively -- and they pace the NL by hitting .211 in the nine hole.
On Monday, Gyorko, Grichuk and Martinez each reached base in their first two trips, while leadoff hitter Matt Carpenter was the only other Cardinal to register a hit in the first four frames. Carpenter eventually capped off the scoring in the fourth with a single to right that scored Martinez.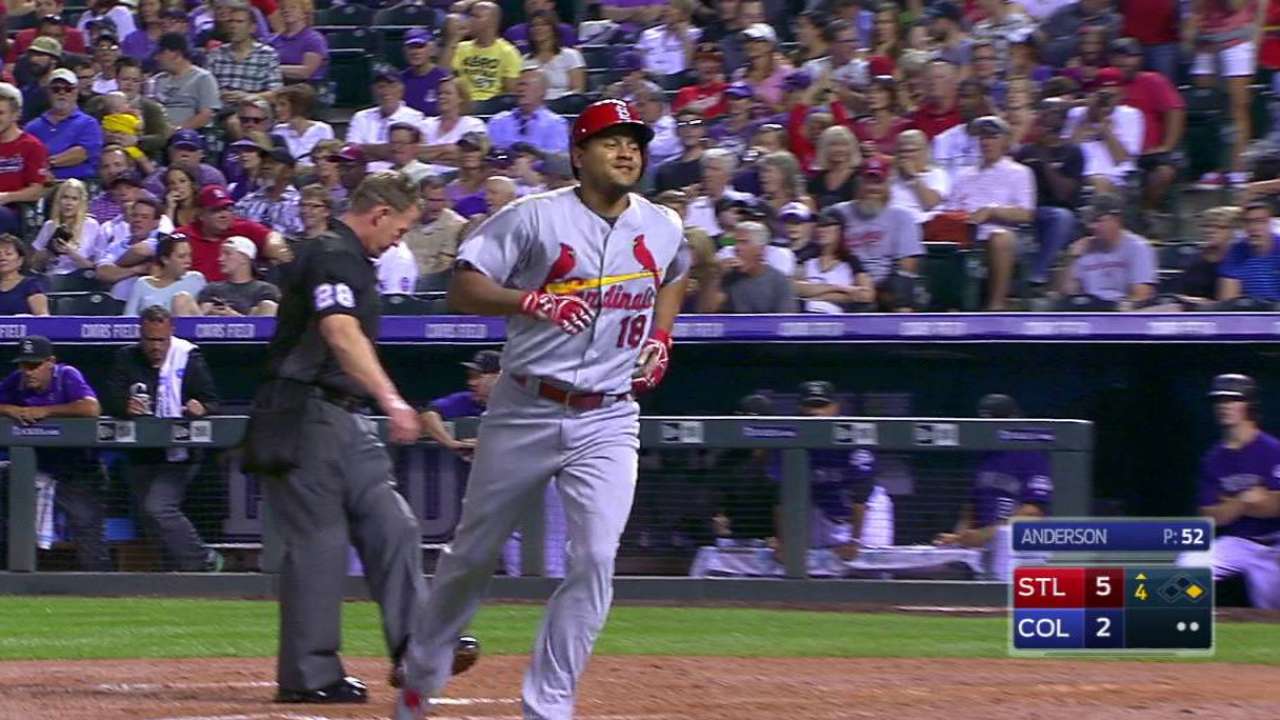 Notably, Martinez gave himself his career-high 15th win by knocking in the go-ahead run on a double down the third-base line in the fourth.
"We needed those RBIs that he knocked in, that's for sure," Cardinals manager Mike Matheny said. "We scored three of those runs with two outs, so it's just grinding those at-bats and figuring out a way. 'Carp' coming through after that too to knock in a run. We needed everything we could get tonight."
Contributing offensively was a point of pride for Martinez, who reached base twice for the first time since last August. The double was his first extra-base hit of the season and also his first RBI since May.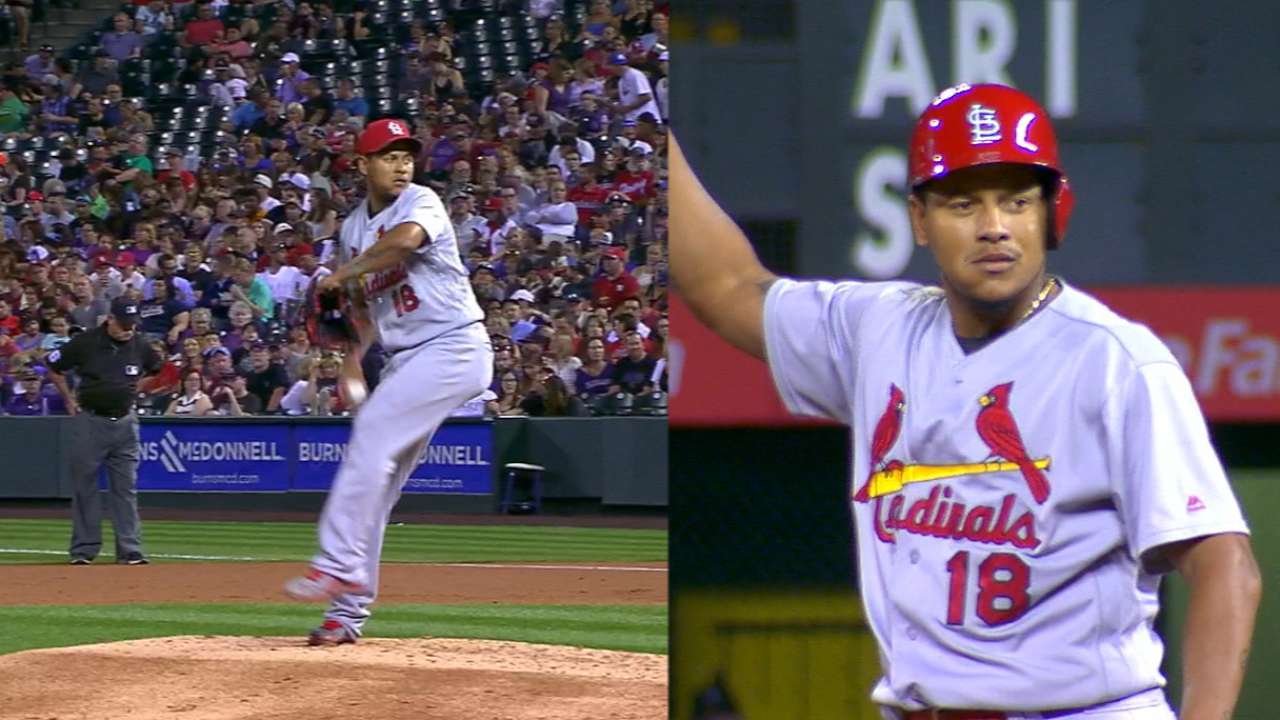 "It really helped that I was helping my cause," Martinez said through a translator. "Not only my cause but also the team. I knew that the minute that the game was tied, we were going to come back a lot more aggressive and a lot more positive to be able to have the outcome that we had."
Ben Weinrib is a reporter for MLB.com based in Denver. This story was not subject to the approval of Major League Baseball or its clubs.